In business, CPQ stands for "Configure, Price and Quote", the practice of sellers using special pricing algorithms and rules to generate accurate quotes for complex or configurable products.
What is Configure, Price, and Quote (CPQ) Software?
CPQ software is a digital sales solution for sellers who need a way to automate complex quotes for their products. As the name suggests, this quote-to-cash software operates in three parts: configuring complex data, pricing products, and generating quotes.
Configuration comes first, as you need to include different variables to determine your product pricing. Next, automate those prices by setting specific rules into your system. Finally, you build a price quote for your product.
Without a CPQ system, you would have to do all of this manually. By using software, you can expedite the whole process. Quotes which would have taken days or weeks to build can be generated in minutes. Stay focused on your sales process by getting configure price quote software.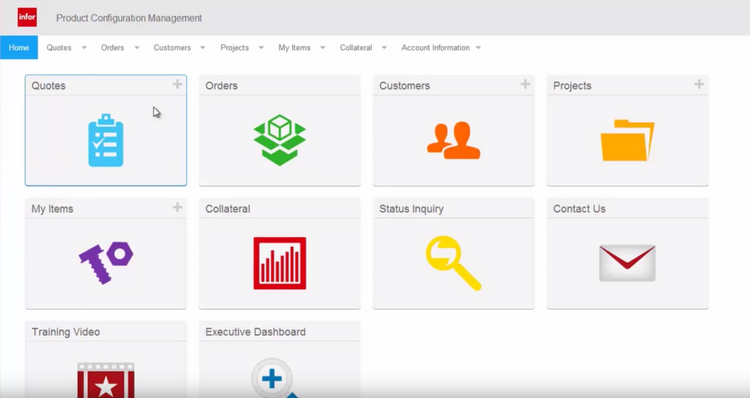 Features of CPQ Software
Product configurations: Use a configurator to see all the different variations of your product. See visual representations of your complex products in 2- and 3-dimensions.
Price rules engine: Automate pricing rules for your products based on specific rules you set.
Automated quote generator: Create new quotes with complex pricing through an automated generator.
Price and quote management: Keep records of previous pricing rules and previously sent quotes.
Multi-channel strategizing: Ensure your prices remain consistent across multiple sales channels.
Guided selling: Build questionnaire forms for potential customers to suggest related upsell opportunities within sales quotes.
Analytics reporting: Compile your sales and pricing data to use in reporting, forecasting, and budgeting.
CPQ Software Benefits
There are many amazing benefits to using a CPQ software at your business:
Faster Quote Generation
Building an accurate quote takes time, especially if you have a lot of variables at play. Manually calculating every single price quote takes a lot of effort you could be using elsewhere. A CPQ software automates the quoting process, even for complex products, so you and your sales reps can get faster price results.
Using a software algorithm to generate complex quotes has another benefit: fewer errors! A price rules engine does all the work for you. You can automatically adjust total prices based on individual variables like size, colors, accessories, shipping, and more. As long as you have your business rules set, you can get an accurate quote for your most complex products generated in a fraction of the time of your manually calculated quotes.
Lower Production Costs
Complex products are often more expensive to produce than their simple counterparts. One way to lower production costs is to review and streamline the manufacturing process. While an ERP suite might help with some resources, you need a more specific tool. 2D and 3D visualization applications show you both static and interactive images of your products so you can find opportunities for improvement. You might find a way to use less of a certain material. Or you could find a different assembly order that actually saves time.
A smart CPQ process is particularly helpful to small businesses who operate with razor thin margins. If there is any way to shorten the production lifecycle, you need to use it. A product configurator tool is designed to help you see these solutions. In fact, software companies are starting to use artificial intelligence (AI) to enhance how these CPQ tools operate.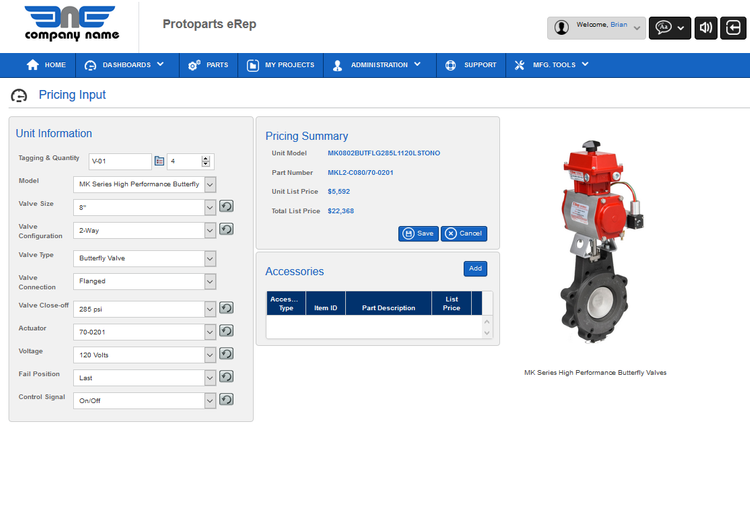 Create Upsell and Bundling Opportunities
An easy way to make more money from your products is to upsell related accessories. However, this means creating a new quote for all of the additional costs. With complex pricing, you can offer product bundles without worrying about manually calculating the combined price. You can even quote special price deals for these bundled product packages in order to encourage more combined sales. The bigger the deal size, the more profit you can enjoy.
In addition to upselling bundles, you can use guided selling and customer relationship management (CRM) systems to aim specific products at audiences who are more likely to buy than others. Start by using guided selling modules to create custom questionnaires for your customers in order to gauge what other products they're interested in buying. You can use this data to create new bundles of related accessories. Not only do you get more profits from these upsells, you can enhance the customer experience by anticipating their needs.
Accurate Quote-to-Cash Tracking
Quote-to-Cash (QTC) is the tracking of the sales cycle from the moment an order is made until the final purchase goes through and the invoice is paid. The more accurate your QTC data, the more useful information you'll have to guide your future sales tactics. With CPQ solutions, you can better track the entire QTC sales cycle.
For example, maybe your tracking reveals a high abandonment rate on a specific product. You review your QTC data and find the product tends to sell better when paired with certain accessories. You can now use this information to ensure the product is always paired up with related accessories to increase the likelihood of sales and lower abandonment.
Real-Time Competitive Pricing
Ecommerce stores have made it more important than ever to have fast turnaround times on sales quotes. Has a competitor just announced a special sale? You can calculate a similar rate and adjust your current pricing to stay competitive by using a CPQ tool. There's no need to dig through old spreadsheets to find sales rates - just access them from anywhere. Update your rules engine to account for the current price difference and enjoy accurate, up-to-date quotes.
Does your ecommerce business work across multiple channels? CPQ solutions have omnichannel capabilities to reflect accurate pricing across the web.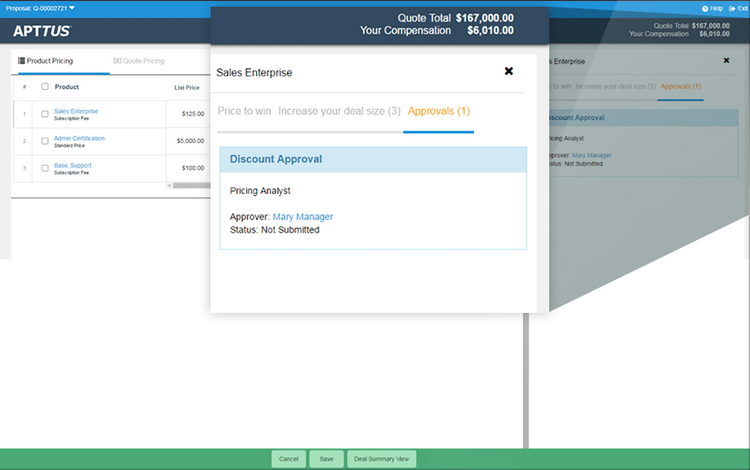 CPQ Pricing Guide
The best CPQ software is one which meets your budget. CPQ software prices mainly depend on how many users you have and the scope of your enterprise. Software-as-a-service (SaaS) prices start at $19 per month per user up to $100 per month per user. Both SaaS and perpetual license often include limited IT support., at least for the first year of service However, implementation and training services are generally not included.