What are DOM Systems?
Distributed Order Management system or DOM system software is a supply chain solution for commerce-related businesses. Essentially, a DOM system provides a real-time overview of all your available inventory so you can accurately fulfill current and future orders in the most efficient way possible to reduce distribution costs. This software works for physical retailers, ecommerce sites, and B2B suppliers across multi-echelon supply chains.
General order management software is designed for managing the retail side of inventory, like product pricing and substitutions. As a distribution-specific order management system, DOM systems is all about prioritizing orders from your customers and business partners using real-time inventory visibility. Sync and merge orders across all sales channels to satisfy customers and meet fulfillment goals.
Note: DOM systems aren't to be confused with distribution management systems (DMS), a type of electrical network management. If you are looking for DMS software, check out electrical management solutions. It's also different from Document Object Model (DOM) software.
Features of DOM System
Inventory control integration: Manage information about the products and services your company provides. Know inventory levels, storage facilities, and delivery schedules.
Warehouse management (WMS) integration: Coordinate inventory and actions throughout a warehouse or distribution center.
Distribution forecasting: Plan for which products and services are needed before they are requested by customers and business partners.
Delivery route optimization: Reduce wear and tear on delivery vehicles by cutting down on route distance.
EDI compliance: Standardize communication between multiple parties along the supply chain.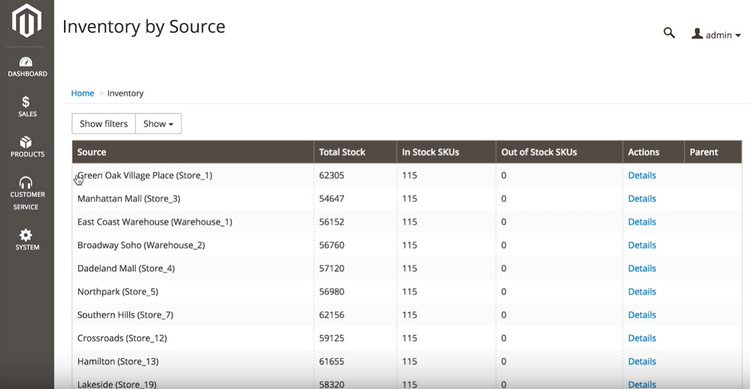 Benefits of DOM Systems
There are many benefits to utilizing a DOM system at your business:
Optimized Warehouse Management
DOM system includes WMS modules for optimizing your warehouse or distribution center. An organized warehouse makes it easier to select products for distribution using barcodes, RFID, or a FIFO/LIFO system. With these applications, you'll get real-time updates on inventory levels, storage locations, and expiration dates if applicable.
By providing a view of all your inventory along the supply chain, DOM system solutions let you minimize loss from products expiring or getting misplaced in the warehouse. You'll know where products are, and which ones should get priority at delivery time. You can even automate the order fulfillment system to streamline product selection and delivery.
Automated Order Merging and Splitting
An important part of supply chain management is understanding how to best process orders. Traditional order management systems cannot automate order merging and splitting. DOM system applications can, making it easier for you to streamline order routing and distribution.
Faster Deliveries with Shorter Routes
DOM system applications help you reevaluate your supply chain to find opportunities to save time and money. In particular, you can plan out distribution routes to reduce mileage and optimize multi-stop deliveries.
Another benefit of DOM software is saving on fleet maintenance. Flat tires, overheated engines, and other maintenance costs can add up in time and money. Whenever a vehicle isn't on the road, you're losing out on potential deliveries. Shorter routes can lead to less wear and tear on your fleet, leading to better performance.
Clearer B2B Communication
Multi-echelon supply chains involve a lot of B2B communication. And every company you interact with may have their own preferred forms. DOM systems provide tools for electronic data interchange (EDI) which generates a standardized communication style between emails, quotes, and other documents.
By keeping all your incoming forms in a standard format, you can avoid common clerical errors when processing purchase orders. Fewer mistakes will speed up the fulfillment process to meet the demands of customer expectations. This is especially useful in drop shipping when dealing with third-party suppliers, manufacturers, and wholesalers.
Omnichannel Sales Coordination
Modern retailers often sell to customers in person at physical storefronts and online at ecommerce sites. Omnichannel retailers have to balance a single inventory source against multiple sales formats. A DOM system coordinates between these different channels so your inventory stays accurate.
Inventory visibility from a DOM system provides an improved customer experience. Every time a customer order is received, an automated system can send out a confirmation email to the customer and to your distribution team.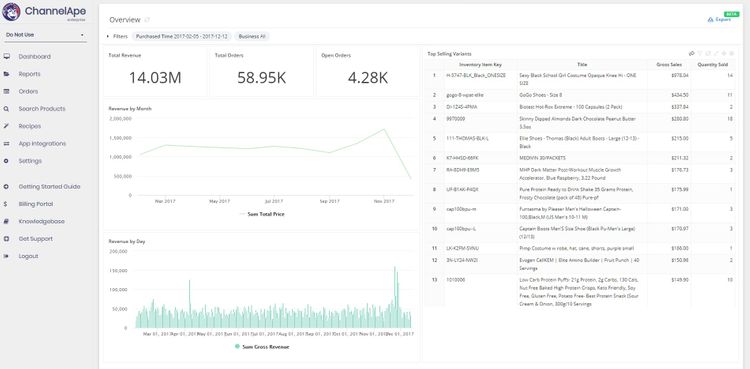 Drawbacks of Disorganized Distribution
Without a DOM system, your business may be left with missed opportunities. Use these systems to prevent:
Multi-Echelon and Omnichannel Miscommunication
Running your omnichannel retail business depends on clear communication with your suppliers and customers. If a product is sold in-store, you don't want an online customer to place an order for a product which is now out of stock. Inventory management tools provided by DOM system software applications provide real-time updates on stock levels so you can avoid shortages.
Late Order Arrivals
One of the biggest benefits of a DOM system is keeping your scheduled orders on time. B2B and B2C delays can ruin your reputation, as customers who get late orders may choose to buy elsewhere in the future and leave bad reviews for your company. And business partners may not want to renew contracts if they regularly get late deliveries. DOM system tools let you automate updates along the supply chain to track which orders are next in the pipeline.