Warehouses operate at the center of fulfillment or logistics companies along multi-echelon supply chains. When a warehouse functions like a well-oiled machine, goods can be manufactured in a timely manner and distributed anywhere throughout the world. But in order to make a warehouse run at its maximum efficiency, key management systems must be in place to control and maintain inventory, distribution, and fulfillment in real-time.
Warehouse management software (WMS) offers an easy to use, comprehensive suite of capabilities built specifically to make complex warehouse operations, well, more manageable.
This guide will provide you with information on the following topics:
What is Warehouse Management Software (WMS)?
Warehouse management software (sometimes referred to as WMS software) makes it possible to manage and coordinate inventory and actions throughout a warehouse or distribution center. In order to oversee warehouse operations, WMS software gives warehouse managers powerful tools to design a warehouse's workflow, control stock, schedule labor, generate bills, analyze reports, and coordinate with shipping yards and docks.
Warehouse management systems can be offered as part of fully-integrated distribution software or supply chain management systems. More commonly, WMS software is sold as a stand-alone. Regardless, this software makes it possible for managers and laborers to track inventory on the warehouse floor.
The products in your stock can be logged, received, put away, picked-and-packed, shipped, and reported upon by this software. Not only does WMS automate these complex tasks, it helps control costs by ensuring items get to the correct place at the lowest possible price.
With the right WMS software, a warehouse can improve overall customer satisfaction and delivery times through improved operational efficiency. Additionally, these solutions include integrated management systems for third party warehouses (3PL warehouses) which are not directly controlled by your company but impact your supply chain.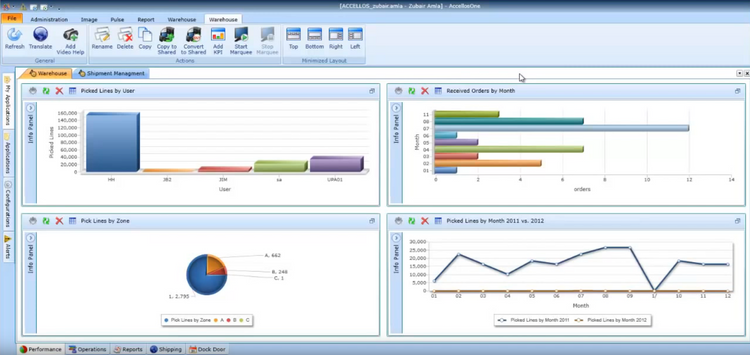 What are the Benefits of a Warehouse Management System?
The best WMS software makes it possible for a warehouse to operate at its maximum efficiency. If you're determining the best software solution for your warehouse, be on the lookout for some key benefits offered by most top WMS software suites:
| Benefits | Description |
| --- | --- |
| Higher accuracy of order fulfillment | For an optimized omnichannel experience, WMS software makes order management possible through any sales channel. Through labor and inventory tracking, it's possible to carry out fulfillment tasks with greater speed and precision. The result is a solution that makes it easier and faster for customers to receive your goods, ensuring fewer missed shipments and customer chargebacks. |
| Optimized picking and shipping | Identify what needs to be provisioned and where it's located. Comprehensive picking tools can define steps for preparing, packaging, and provisioning goods. Specific instructions can be set to optimize moves and transfers to help ensure efficiency. |
| Faster delivery times | Streamlined warehouse operations and increased transparency make it possible to speed up delivery. As soon as inventory has been packed, invoices and packing lists can be automatically generated, and WMS software can inform other locations about pending deliveries through advanced shipment notifications. |
| Efficient labor management | Labor management tools make it possible to measure the efficiency of warehouse employees through key performance indicators (KPIs), ensuring tasks are being carried out at the speed of business. Combined with lot zoning and task allocation, employee workflows can be streamlined in order to define and carry out their work. WMS software can also track labor expenses and minimize employee theft. |
| Increased visibility of an order's status | With WMS software, inventory and order status can be tracked at nearly 100 percent accuracy. Thanks to automated data collection through barcoding or radio frequency identification (RFID) scanning, users can follow the status of their orders, providing peace-of-mind throughout the process. This is particularly valuable for tracking products through 3PL warehouses. |
| Optimized storage space | WMS software makes it possible to design a warehouse's workflow, picking logic, and bin slotting. This ensures space is being used properly and can account for variances like seasonality. |
| Minimized inventory movement | Because of the sheer scale of a warehouse operation, properly managing inventory is a crucial aspect of WMS software. Though increased warehouse visibility and accuracy, inventory can be tracked and placed in its proper location, ensuring goods are where they need to be when they're needed. Minimizing the movement of inventory can help cut costs and enable warehouse workers to carry out their work. |
| Improved Yard & Dock Productivity | Manage the movement of trucks as the come and go from yards or loading docks. Real-time tracking lets you see where the trucks or trailers are located at that moment, allowing employees to cut down on loading and unloading times. Cross-docking can also be managed with some WMS solutions to cut down on storage time. In third-party cross-docking, products are unloaded from incoming trucks directly onto outbound trucks. |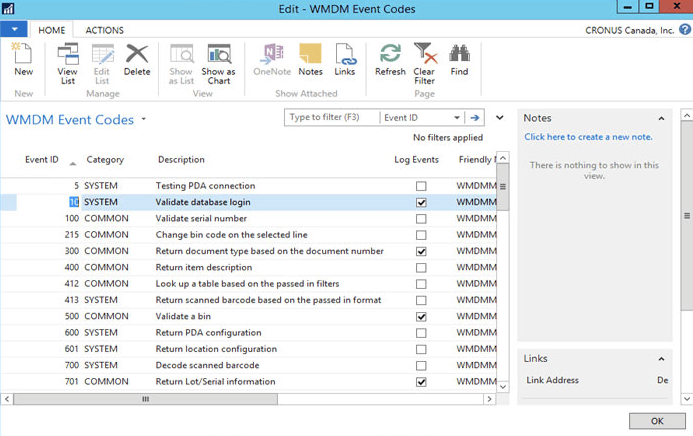 What WMS Does Your Business Need?
Choosing the right WMS software for your warehouse depends on the size and structure of your warehouse operations. It's important to fully understand your warehousing and supply chain management needs in order to determine the correct solution: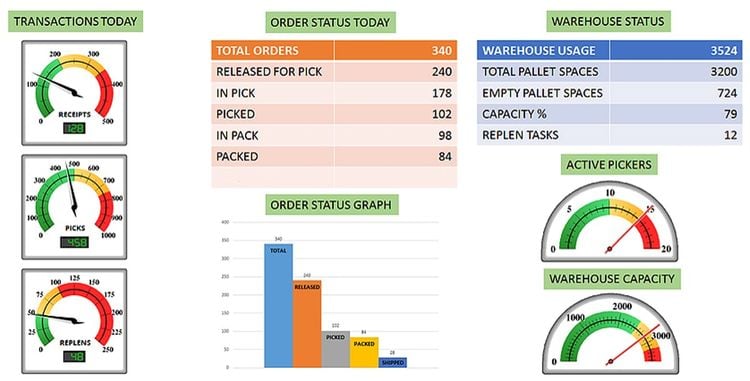 Pain Points Solved With Warehouse Management Software
Warehouse managers choose WMS software to alleviate common warehouse pain points like:
Warehouse Management Software Buyer Trends
The development of WMS software keeps up with evolving market trends to ensure warehouses have all the capabilities users demand. For example, 3/4ths of WMS buyers want barcoding. Our recent Warehouse Management Software Buyer Trends report found that barcoding was far and away the most-used scanning tech in warehouses. It also found that over half of WMS buyers are looking for a system that can manage multiple warehouses.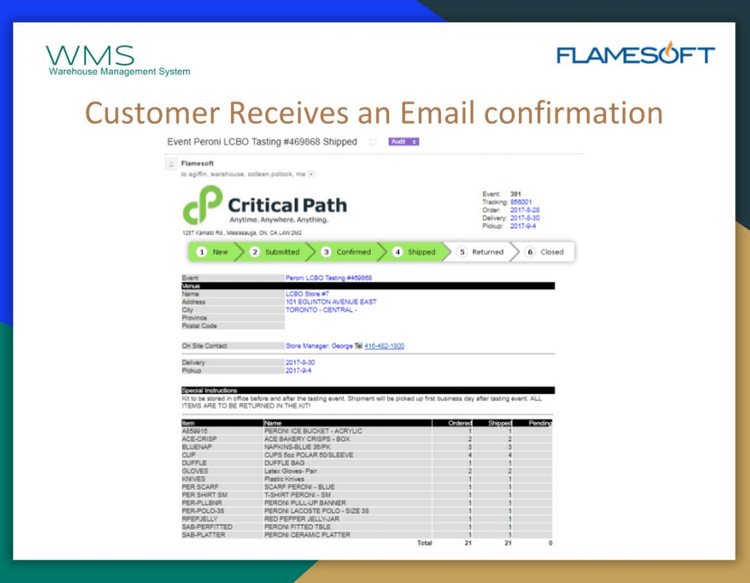 How Much Does Warehouse Management Software Cost?
The cost of warehouse management software will differ based on a number of factors, including deployment method (on-premise versus the cloud), number of users, level of support included, any additional services provided by their vendor.
Basic WMS Costs
As WMS is generally a more complex and more involved method of inventory management software, it will generally be more expensive than most inventory control options. You shouldn't expect to find a WMS solution that is at or near the price of an inventory management system.
WMS systems can start at subscription-based pricing models or perhaps have bulk pricing that lets you purchase users in tiers. Software costs for anything but basic WMS functionality would average between $3,000 and $4,500 per concurrent user for on-premise, with professional services being between 75% to 100% of the software costs, plus between $5,000 to $25,000 for integrations into ERP systems.
Radio Frequency ID (RFID) Costs
Businesses clamor for the newest technologies, such as RFID tracking in WMS options. And RFID does have many beneficial uses in today's age. RFID driven processes generally have to do with asset management at multiple locations in order to reduce mistakes along the supply chain. However, businesses tend to forget about the expense of hardware when desiring to implement a WMS with RFID technology.
WMS vendors feel RFID will be slow to gain traction in standard warehousing or picking and packing due to high cost of entry and ongoing costs. A lot goes into the cost of each individual RFID tag more than printing out a simple barcode. Industry-leading hardware scanners can cost from $2,500 up to $4,000 each. Combined with tagging, companies will need to be prepared to spend upwards of $50,000 for the hardware of a small 5-user system.
Most RFID solutions are an additive cost exercise. In order to utilize features like RFID tracking, your warehouse will require the use of RFID chips and scanners that can read the tags themselves. Overall, RFID hardware is more expensive than what most WMS companies offer in terms of the cost of the software alone.
What Software Does Warehouse Management Integrate With?
Warehouse management systems are data intensive software suites. In a live environment, data moves in and out of the WMS software in real-time. The data can then be used in multiple ways:
Because of the cross-functional movement of data, ERP providers like SAP, Epicor, and NetSuite offer warehouse management software as a component of the system. Still, stand-alone WMS systems are popular as well. Not every company can switch its ERP system to one including WMS functionality. Also, unique functional requirements may be better served by a particular stand-alone WMS.
If you need to track, manage, and identify other problems in your supply chain, consider looking into these related software categories: