What Is Construction Estimating Software?
Construction estimating software helps general contractors estimate the costs of construction for a specific project. Estimates are created by calculating labor costs, material costs, subcontractor costs, and equipment costs, for the purpose of finding and submitting a bid price for a project.
Considered to be a subset of construction management software, estimates generated via construction estimating software will turn into a construction contract and will lead into the management of the project itself. These construction estimates can be created via a variety of templates preloaded into the software–allowing you to add your company logo, client information, line items for goods and services, and varying terms and conditions of the agreement.
Engineers, architects, and construction managers will utilize cost estimating software in the construction field for overall bid management but also on any need to create a cost estimate. Beyond job cost estimation, construction estimating software can provide payment tracking, report generating, and building schedules.
More advanced software options are also available, such as building information modeling (BIM software). This type of solution creates 3D models used to plan, design, construct, and manage buildings or infrastructure.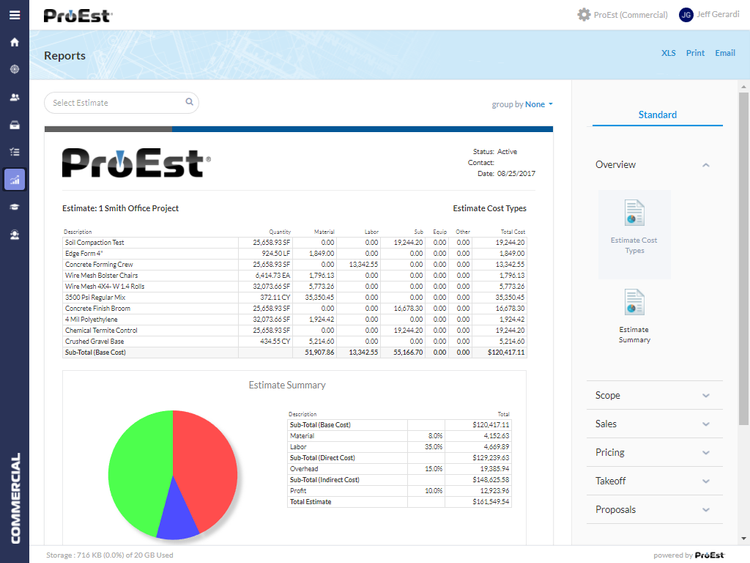 Features of Construction Estimating Software
| Functionality | Definition |
| --- | --- |
| Labor cost tracking | Quantification for employee hours and job-specific rate management |
| Material estimating | Calculation of material costs based on defined material base rate costs and input of quantity requirements |
| Subcontractor estimating | Calculation of costs likely to be incurred for payment of subcontractors in the performance of job responsibilities |
| Equipment cost estimating | Cost calculation capabilities for the purchase or rental of equipment required to complete job work |
| Digital takeoff | Digital takeoff allows for dimensional information to be extracted from blueprints and converted into a list of required materials and the associated costs for those materials |
| Estimate document management | Document management capabilities for the storage and retrieval of job estimates |
| Estimate to quote conversion | Capabilities enabling the translation of job cost estimates into customer-facing quote or proposal documentation |
| Historical estimating | Estimating which uses inputs from previously performed work to inform likely costs of job work |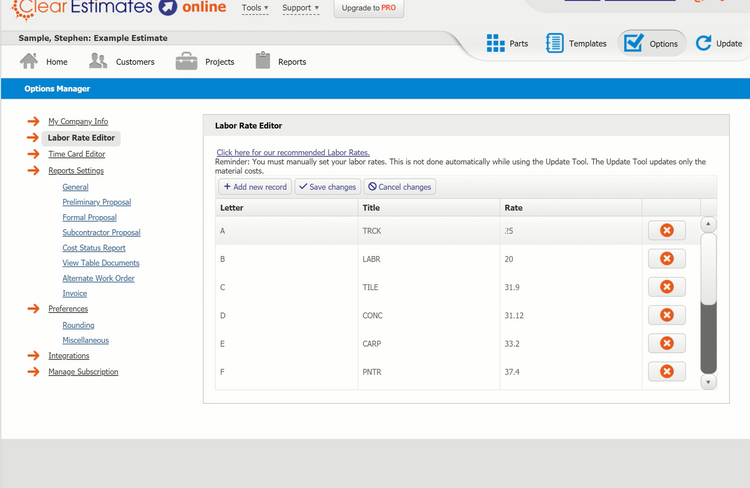 Benefits of Construction Estimating Software
Why should your business use construction estimating software? What benefits does estimating software provide your business? Some of the top reasons include:
Improved Bidding and Job Cost Forecasting
Job cost estimating features collect and analyze pricing data to estimate the time, money, materials, and labor required to build a physical structure. Failure to do so can have a financial impact of cost overruns and a failure to complete a project.
Construction estimating software provides standard processes to build cost models for executing job-based work. While used most commonly in the construction industry–it can also apply to other industries that conduct work on a project basis and need to determine likely costs of completing the work.
Bidding and job cost benefits provided by construction estimating software include:
Reduced labor costs by saving time spent on preparing job estimates
Improved ability to ensure project profitability by producing more reliable estimates using automated calculations and historical performance data
Higher bid win rates by turning around quotes to customers more efficiently
Lowered job costs through identification of cost control strategies such as more selective job selection, strategic sub-contracting, and alternative material/service sourcing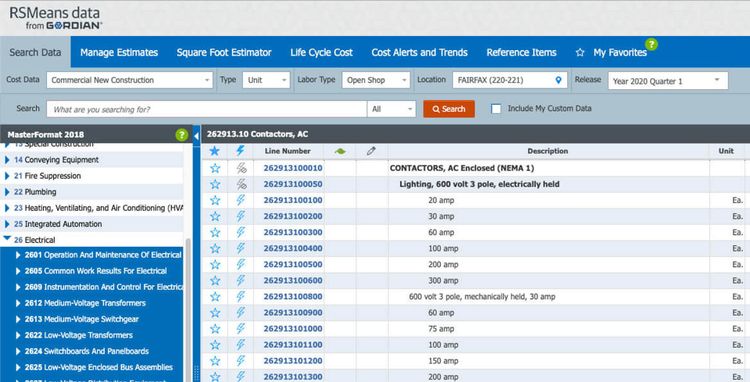 Create Digital Takeoffs
Construction takeoff refers to functions that let the user extract material counts and estimates from digital blueprints. Also know as digital takeoffs, this feature can scan blueprint file types such as SVG, DXF, DWG, and PDFs–allowing blueprints to become digital files that can be edited. Information can then be pulled from the digital blueprints that help calculate quantities and measurements.
A capable estimating program allows you to easily use blueprints to identify the scope of the project. With the scope identified, you're able to reverse engineer back to a parts list and more reliably create data-driven price estimates. The same process works in relation to labor costs. As you break a job into smaller sub-components, you're able to more accurately project costs.
The materials usually included in a construction takeoff include:
Lumber
Concrete
Roofing
Blocks
Pipes
Wire
Fixtures
Flooring
To determine how an item is quantified, you'll need to either conduct a simple count, provide accurate length requirements, or use area for components that are provided in volume (such as concrete). Digital takeoff capabilities will perform these complex equations to arrive at the accurate quantities needed.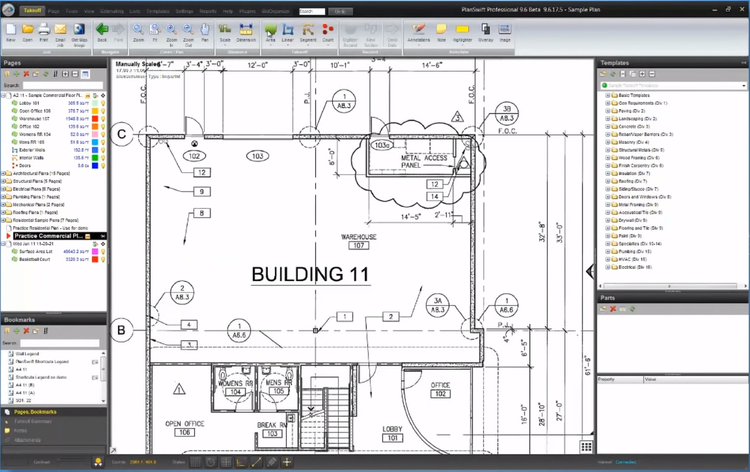 Create What-If Scenarios
A what-if scenario is a speculation about how a specific job or project might be handled. With regards to construction estimating, it can better help prepare you for the best-case and worst-case scenario when it comes to determine the price of a construction job. By reviewing each stage of the project lifecycle, project managers should be able to better predict the outcome of a proposed construction project.
What-if scenario analysis can improve project management by evaluating possible outcomes and helping your business make more informed decisions and actions. The goal in doing so is to reduced uncertainty, or better preparing your business when it needs to respond to different situations. With improved project predictability, your business should have a better grasp on both simple and complex factors to expect with your upcoming projects.
For example, there may be a scenario where a construction business is bidding on road construction. They have the measurements of the road but may want to present the customer with a choice of materials. A flexible construction estimating program will help create two different scenarios showing the cost of each, not just in labor and materials, but also maintenance over the life span.
In another scenario where a kitchen is being remodeled, the ability to quickly swap in and out different cabinet styles, countertops, appliances, etc–without redoing the whole bid–allows both the flexibly adapt to changing customer demands and to do so quickly.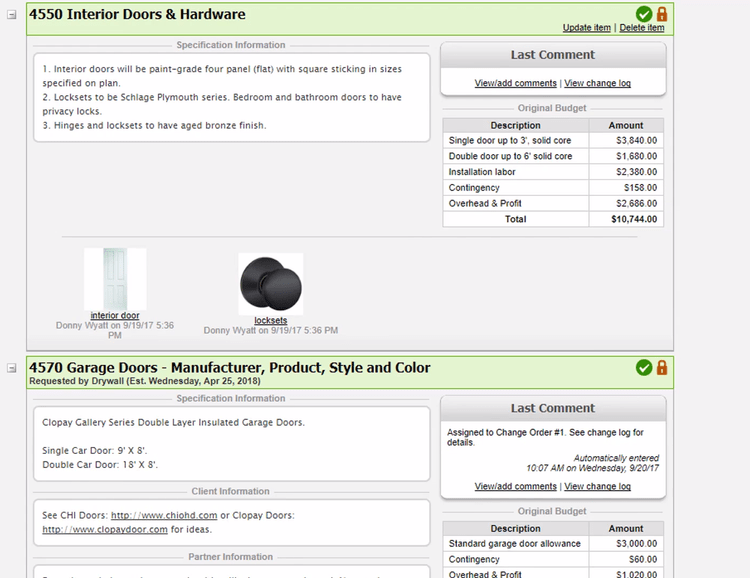 Using Historical Cost Data to Generate Accurate Estimates
Keeping records of your historical cost data can save time in preparing new estimates for similar work. These past estimates can accurately predict the cost of your project as long as the cost of supplies and labor doesn't fluctuate too much.
Cost estimators can turn to regularly published construction cost data for comparative cost analysis. This includes catalogs of vendors' data, periodicals, commercial cost reference manuals, and digests of actual project costs. Alternatively, your business can look into your own historical efforts to determine estimates. This comes in handy when doing work for the same client, or doing the same type of construction jobs over and over.
Construction estimating software will include a computerized database of previous estimates and bids. The most basic of options will have a built in historical database can allow you to reference quantities, costs, crew and machine productivity data from previous projects. A more advanced option may offer capabilities such as Earned Value Analysis (EVA), which can measure a project's progress at any given point in time and better forecast the final cost as you move your way through the project statuses.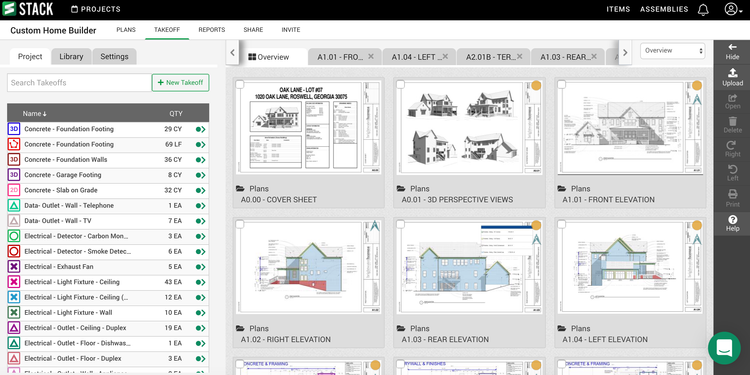 Examine Estimated Job Costs in Depth
Both construction and manufacturing projects can be priced via process costing or job costing. Process costing will assign a costs to every step involved in a manufacturing project based on historical data. Job costing breaks down the specific labor, materials, equipment, and subcontractor costs needed and their associated calculated costs.
Process costing works best in industries with more uniform costs, while job costing tends to be more accurate due to using more historical data and less guesswork. This is why job costing is more prominently found in the world of construction estimating.
Dedicated job cost software can help save time on job-costing calculations doing via manual processes such as spreadsheets. Most estimating software will also tie in with job cost processes and help your business better price jobs accurately, submit timely estimates, calculate realistic profit margins, and track costs in real-time.
A good estimating program will give you an analytical foundation to understand your costs in different areas within the job. Breaking down estimates and costs by sub-projects, physical areas or by other organizing units provides a wealth of info for understanding which job elements are driving the profit or loss on the project overall.
To identify payback, you may need to segment costs to track the resulting revenues. For instance, if you're a builder looking to lease your own space, it's typically imperative to set up rates built on an understanding of what's required for per unit cost recovery. This would require a need to track the cost of the overall project–by building or by unit.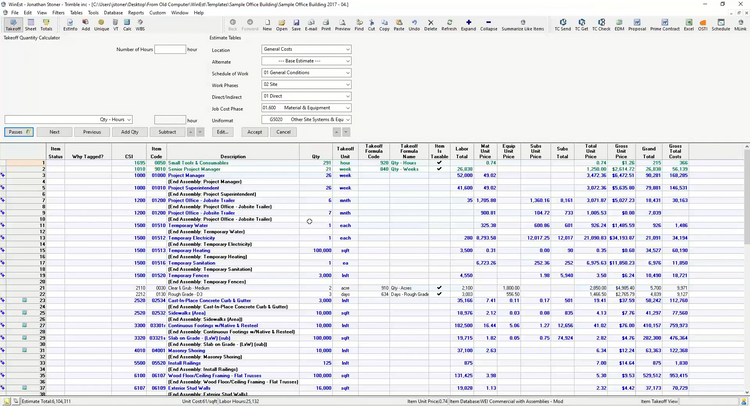 Types of Construction Estimate Templates
The best construction estimating software will help create whatever type of estimate you business needs. Most will come with templates that will autofill with your company and your client's information. These templates will usually differ depending on the type of work you're doing, such as new home cost estimating, general construction estimating, remodeling estimating, and more.
What determines the information that gets put on the estimate? There are four main types of construction estimates, and which one gets used will usually depend on the stage of the project.
Preliminary Estimate: Non-final estimates that present a variable range for how much a project will cost. Usually done at the start of a project using limited information and based off past projects.
Detailed Estimate: The first official estimate create, usually as a modified version of the preliminary estimate. Includes more details such as quantities, costs, and rates. May also include drawings and other specifications.
Quantity Estimate: Includes a list of quantities needed for all materials to complete a project. This is determined by multiplying the dimensions of project drawings by the rate for an item of work.
Bid Estimate: The final bid that is submitted to a prospective client. Usually created with a combination of numbers from past estimates as well as providing the best possible price in order to win the bid.
Which Construction Estimating Software Is Right For Your Business?
Electricians, plumbers, many manufacturers, builders, and HVAC companies all deal with estimating on a daily basis. However, some of the elements of the estimating process can be different in each environment. A program written with your industry in mind can help shorten the learning curve for your company's estimating software users.
Examples of industry-specific estimating software include: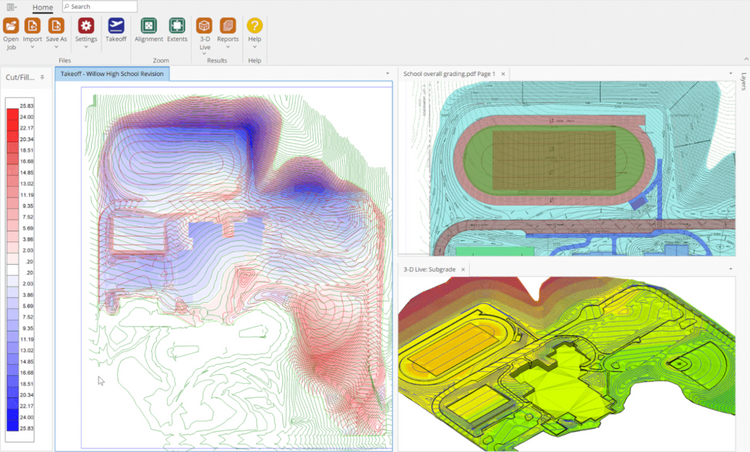 QuickBooks Online has been used successfully by thousands of construction companies. While not an industry-specific construction management software, the solution can handle the needed accounting for most construction businesses. This includes managing job costs, tracking time and expenses for projects, and running the appropriate reports on a job/project level.
Intuit, the developer of QuickBooks, does not offer a dedicated construction estimating tool. However, QuickBooks solutions do have the ability to create estimates as part of their overall accounting package. Estimates created in QuickBooks can be used to create a bid, proposal, or quote. These can later be turned into a sales order or an invoice. Creating an estimate is part of the usual A/R workflow in QuickBooks.
Given QuickBook's popularity, there are a number of highly rated construction estimating software options that will integrate with QuickBooks–allowing you to keep the solution as your primary accounting software but get the estimating capabilities your business demands. Some options recommended by QuickBooks themselves include: