What is Fixed Management Asset Software?
Fixed asset management software helps you track purchase cost, valuation, depreciation and gain or loss on your assets. Because of the complexity of the financial calculations, utilizing an automated software can save hours of time otherwise spent on traditional, manual fixed asset management practices.
Fixed asset management software streamlines financial asset accounting, preventive maintenance scheduling, and managing depreciation. The software can also automate inventory management workflows with the audit trails created in asset tracking, providing a clear record of where physical assets were at any time.
Fixed asset management can often be found as an application within a larger accounting software for straight-line depreciation calculations. However, businesses with a large volume of assets need a standalone solution to scale with growing production. Fortunately, fixed asset management software provides automation features for depreciating asset value, letting you identify optimal asset management strategies and act accordingly.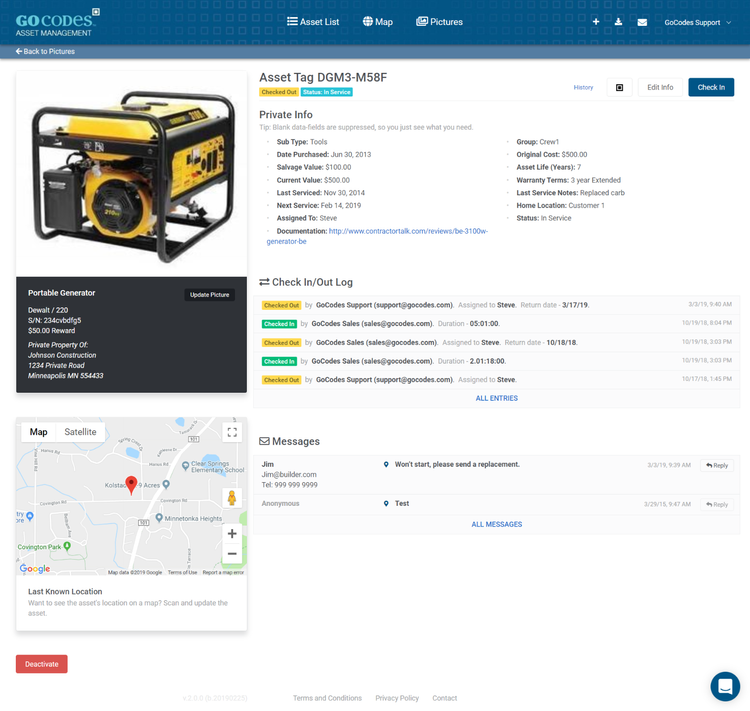 Fixed Asset Management Software Functionality
Asset Accounting and Depreciation Management: Calculate costs for managing assets as they depreciate to stay within your operating budget
Asset Lifecycle Management: Control assets over the entire course of ownership, from the initial acquisition to depreciation
Barcoding and RFID Tracking: Asset barcode labeling and scanning for quicker asset recognition; Check-in/check out tools provide real-time asset location information and record historical movement in an audit trail
Document Management: Keep digital records of all asset information in one shared, easily accessible location
Inventory Management: Record the location of assets within your inventory with barcodes, RFID, or QR codes
Other notable features include:
Multiple depreciation methods: Automated calculation of asset depreciation based on customizable depreciation methods such as straight-line, declining balance, and others
Tax form support: Ability to create required tax forms for asset depreciation including forms 3468, 4626, 4255, 4797, 4562, and T2S8
Cost center assignments: Management of corporate cost codes with the ability to allocate assets to the correct department or cost code
Asset grouping: Reporting capabilities allowing assets to be grouped by type, cost center assignment, or location
Asset retirement planning: Forecasting of all future costs considering maintenance and asset value depreciation in order to provide asset retirement scheduling recommendations
Lease vs buy analysis: Lifetime cost calculations considering asset depreciation value for providing lease versus buy recommendations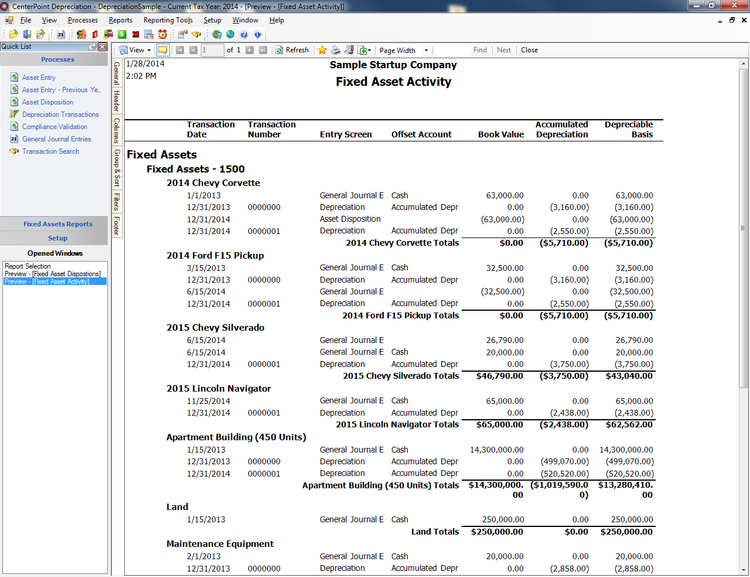 Best Fixed Asset Management Software Benefits
The top benefits of fixed asset management software include:
Keep Assets in Peak Operating Condition
One benefit of FAM software is the ability to stay on-top of an asset's condition. Without regular, real-time updates, you could be left with broken down equipment and delayed production. To ensure your assets are operating in peak condition, use software to schedule reactive and preventive maintenance. Taking care of your assets now can increase their overall lifespan and increase uptime in the future.
A full fixed asset management software can record where assets are, how they are being used, and when they are operating or down. Historical data on asset performance can forecast when maintenance should be scheduled, spare parts ordered, or new options purchased. Combined with asset accounting, FAM software can determine when an asset's value has depreciated past the point of usefulness and affordability.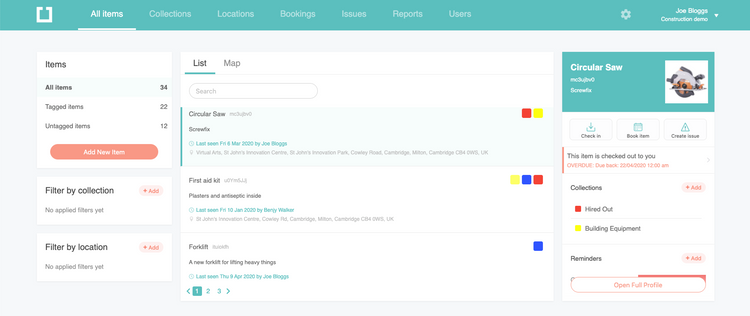 Update Asset Records
Keeping records on your assets can be difficult due to the sheer volume of data being tracked. And manual data entry is not the best tracking system when your assets range from typical office equipment to vehicles, machinery, hardware, and more. Fortunately, a fixed asset management software not only stores all that information automatically, but also organizes it in a way that's easy to understand–especially if you are trying to search for specific asset data quickly.
Fixed asset tracking software records when a machine or piece of equipment was purchased, the last time it was serviced, if it is still under warranty, and when preventative maintenance is scheduled. Automated notifications inform you when maintenance is due, so you can take care of it before it might arise. Having these records stored in a single system makes it much faster to find information without having to look through tons of paperwork or Excel spreadsheets.
These assets are usually managed via asset tags, which can be tracked through serial numbers or bar codes. Access to real-time asset information at a moment's notice puts less strain on employees to gather data last minute when it's time for audits or reports. It also streamlines the assembly of regularly scheduled reports, like quarterly reviews.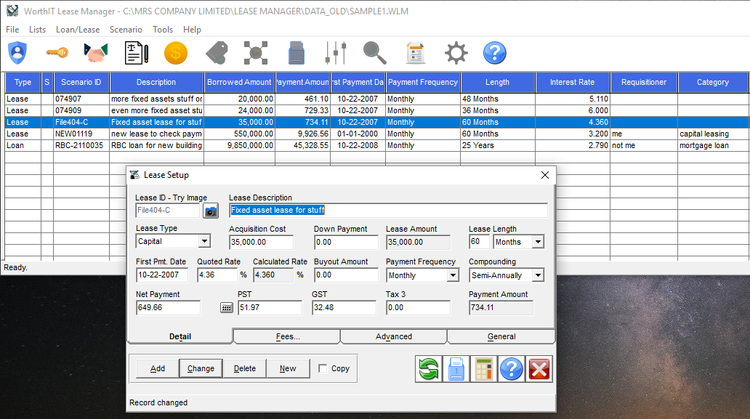 Prevent Depreciation with Up-to-Date Asset Valuation
A fixed asset management software can automate depreciation calculations along the asset lifecycle and keep financial reporting processes compliant. Yet calculating proper depreciation is only a starting point for today's fixed asset management software systems. In addition, almost all of the systems compute gains and losses on the sale of assets and often provide more advanced features. With tax laws constantly changing, you need automated software to take advantage of all available tax savings.
It's an unfortunate reality that many companies overpay in taxes and insurance due to ineffectively managing their fixed assets. Using a fixed asset software application can help your firm maximize the payoff from capital investments by clearly identifying each investment, its value, location, purchase details, depreciation method and accumulated depreciation.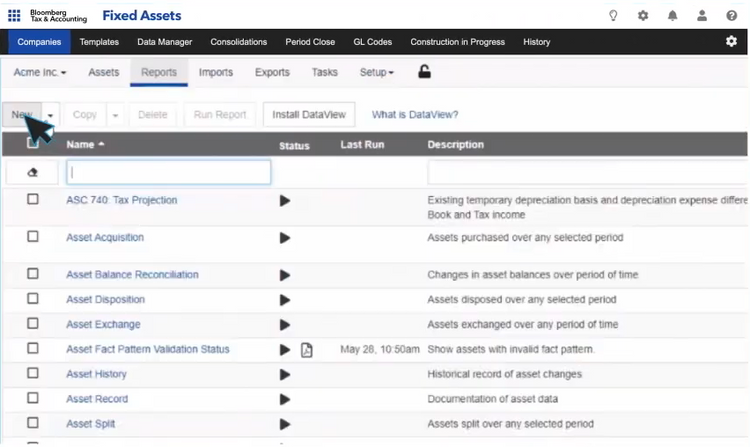 Price Details of FAM Software
SaaS fixed asset management software solutions can cost as little as $10 per month or as much as $99 per user per month. One-time fees for perpetual licenses range from $295 to $6,800. However, there may be additional costs for user training, hardware installation, and implementation.
Other factors to consider are how many assets you have, whether you prefer an on-premise or cloud-based management platform, or want mobile apps on Android or iOS. For instance, web-based FAM software can be accessed anywhere, which is favored by companies with assets spread out over multiple facilities. Integrations with other software, like ERP solutions, and optional add-ons with extra functionality may also increase your total price.
Does QuickBooks Cover Fixed Assets?
QuickBooks, a popular accounting software preferred by small businesses, has some fixed asset management functionality. The Fixed Asset Manager (FAM) is only available in QuickBooks Desktop on the Premier Accountant, Enterprise, and Enterprise Accountant plans. If you have a high volume of fixed assets, you should consider a standalone asset management system instead of a QuickBooks add-on.