If your business isn't managing depreciation of assets, then opportunities to lower your tax burden may be being missed. Your business may also be missing the chance to accurately identify your company's financial position. Fixed asset management software helps you track purchase cost, valuation, depreciation and gain or loss on your assets. Because of the complexity of the financial calculations, an automated software approach can save hours compared to manual fixed asset management.
What Is Fixed Management Asset Software?
Fixed asset management software streamlines accounting workflows to track fixed assets for the purposes of financial accounting, preventive maintenance, and theft deterrence. This lets a business track and monitor fixed assets, monitor equipment and machinery at multiple locations, keep maintenance costs low, improve the efficiency of your operations, and keep detailed records of retired, sold, stolen, or lost assets.
Fixed asset software tracks and maintains an organization's entire physical asset and equipment inventory, including vehicles, computers, furniture, and machinery. The software can also automate inventory management capabilities combined with audit trails involved in asset tracking. These fixed assets cannot be converted into a cash value in a timely fashion.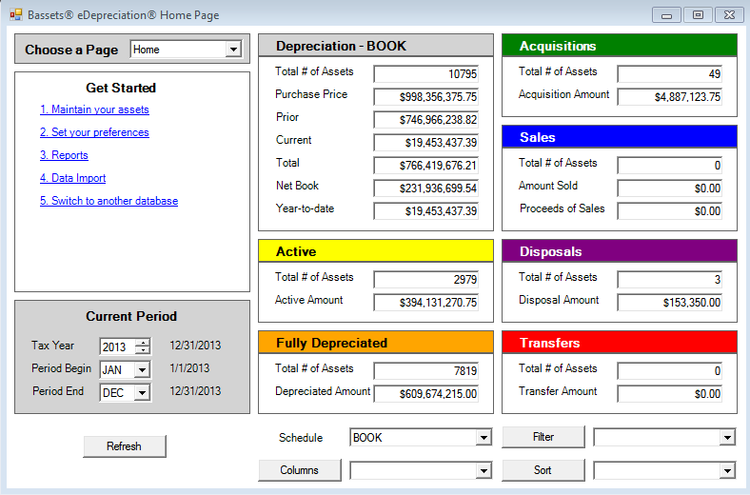 Fixed asset management can often be found as an application within a larger accounting software. In fact, most accounting software should include some level of straight-line depreciation calculations as part of it's core offerings. However, many business with a large volume of assets outgrow what their accounting system can offer them, and turn to a dedicated stand-alone that can integrate or work alongside their financial management solutions.
Fixed asset management software provides automation features for depreciating asset value in order to identify optimal asset management strategies and enable accurate business tax filing. This has a direct impact on planning your business for the future and any vision your organization hopes to achieve as you grow. This is because fixed assets are pieces of property or equipment that a business holds long-term, with hopes that their use can generate income in the long-term.
Fixed assets cannot be consumed or converted into income within a year. Otherwise, they would lean more towards being a piece of inventory for your company. Fixed assets appear on a balance sheet as property, plant, and equipment (PP&E). These assets are usually managed via asset tags, which can be managed through serial numbers or bar codes.
Important functionality benefits delivered by effective fixed asset software include:
Reduced asset costs based on improved planning of asset retirement and buy versus lease decisions
Improved tax planning based on ability to depreciate assets costs over time
Decreased labor costs for calculating asset depreciation in comparison with manual methods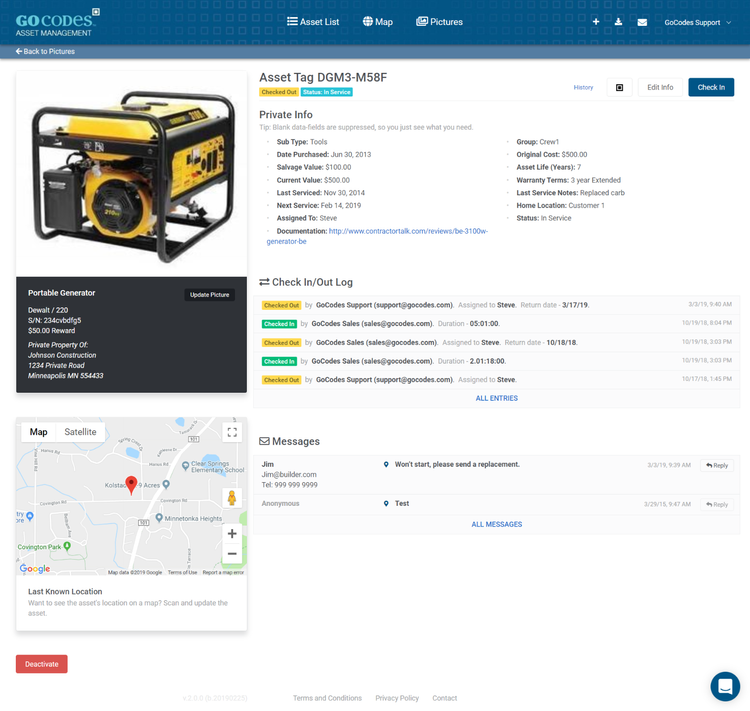 Features of Fixed Asset Management Software
Multiple depreciation methods: Automated calculation of asset depreciation based on customizable depreciation methods such as straight-line, declining balance, and others
Tax form support: Ability to create required tax forms for asset depreciation including forms 3468, 4626, 4255, 4797, 4562, and T2S8
Cost center assignments: Management of corporate cost codes with the ability to allocate assets to the correct department or cost code
Asset location tracking: Software fields for tracking asset location with check-in/check out features
Asset movement history: Tracking for historical asset locations and responsible party assignments
Bar-coding: Asset bar code labeling and scanning for quicker asset recognition
Asset grouping: Reporting capabilities allowing assets to be grouped by type, cost center assignment, or location
Asset retirement planning: Forecasting of all future costs considering maintenance and asset value depreciation in order to provide asset retirement scheduling recommendations
Lease vs buy analysis: Lifetime cost calculations considering asset depreciation value for providing lease versus buy recommendations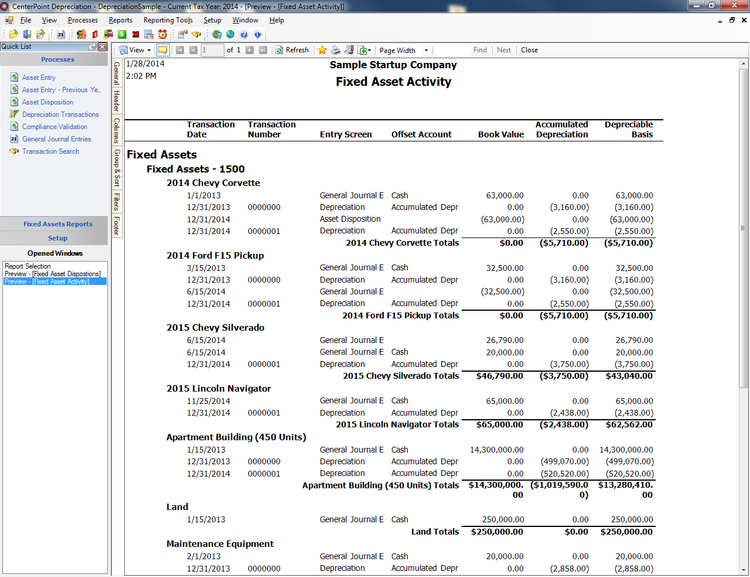 Benefits of Fixed Asset Management Software
The top benefits of fixed asset management software include:
Keep Your Asset Records Updated
Tracking your business assets for accounting purposes can get confusing due to the sheer volume of data being tracked. With a varying number of assets (such as vehicles, machinery, hardware, and office equipment), a fixed asset management software can not only help store all that information but also organize it in a way that's easy to understand–especially if you are trying to search for specific asset data quickly.
With updated asset information, your business will be more prepared in the event of audits and creating reports. Being ready to provide asset information at a moment's notice will avoid the need for your employees to gather data last minute and put less strain on departments to put asset reports together (such as for quarterly reviews).
By being able to easily access asset records and download the information needed, the right fixed asset management software will be able to help your business create customized reports. By instantly running reports that meet the needs of your auditors, you'll be able to spend less time manipulating spreadsheets all while providing auditors what they require.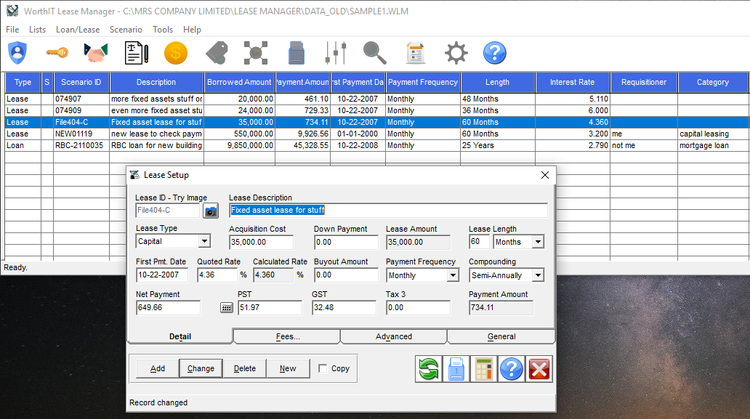 Stay on Top of Tax Advantages With Up-to-Date Asset Valuation
Automating depreciation calculations can help produce compliant accounting reports through automation–meaning your staff can spend less time manually proding through records for the right piece of data. A fixed asset management software can properly depreciate assets over their useful life.
It's an unfortunate reality that many companies overpay in taxes and insurance due to ineffectively managing their fixed assets. Using a fixed asset software application can help your firm maximize the payoff from capital investments by clearly identifying each investment, its value, location, purchase details, depreciation method and accumulated depreciation.
Calculating proper depreciation is only a starting point for today's fixed asset management software systems. In addition, almost all of the systems compute gains and losses on the sale of assets and often provide more advanced features. The tax laws are constantly changing so access to a constantly upgraded package is important to assure you're taking advantage of all the tax savings available to you.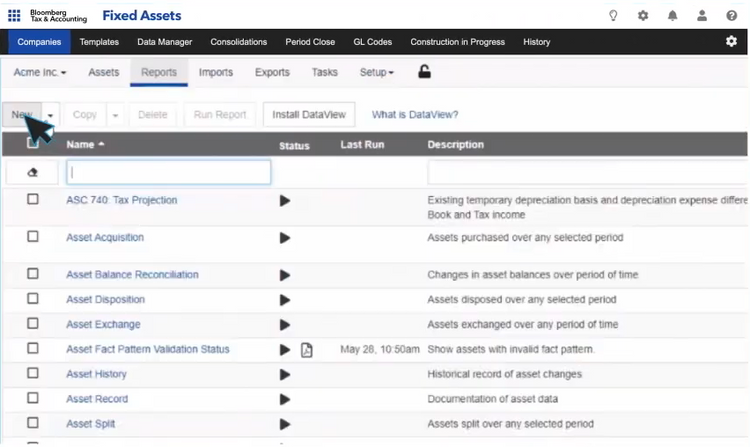 Keep Assets In Peak Operating Condition
A business that tracks their own assets for financial reasons is equally in charge of keeping on-top of the asset's condition. At times assets may faulter and break down, which require maintenance to extend the lifespan of the asset. There is also preventive maintenance that can be scheduled prior to an asset breaking down–allowing you to get a headstart on extending the lifespan of your assets.
To ensure your assets operating in peak condition, you'll want to schedule maintenance and ensure your employees are also using the assets as intended. A proper fixed asset management software will be able to see where assets are at, when they are being utilized, and how they are being used, including any downtime. In order to increase the productivity of your staff, it can be wise to schedule assets to go into maintenance during scheduled downtime–ensuring you get the most out of your employee's time during regular working hours.
Fixed asset tracking software can record things like when a machine or piece of equipment was purchased, the date of the last time it was serviced, and the next date that preventative maintenance should be completed to keep it in top working condition. Notifications can be sent to inform you when something is coming due for maintenance, so you can take care of it before a might arise.
Having these records stored in a single system makes it much faster to find information on the equipment or machinery you're looking for without having to look through tons of paperwork or spreadsheets if you've been using pen-and-paper or excel for asset tracking.