What Is Transportation Management Software?
Transportation management software (TMS) plans, executes, and optimizes the physical movement of goods. Interchangeably referred to as "trucking software" in some sectors, TMS is a subset of supply chain management systems and is either used as its own system or as part of a larger ERP software package. Unlike standardized packages, TMS addresses the specific needs of the transportation industry with customized functionality to help companies operating across the land, sea, and sky.
TMS is often used by logistics companies and shippers to improve efficiency, provide greater real-time supply chain visibility, and offer better customer service. Through TMS software, organizations can better move and track inbound and outbound freight, plan and optimize routes, execute load building operations, audit each truckload, and manage carriers. Organizations that take full advantage of TMS can automate the performance of their fleet while reducing costs across the entire supply chain.
Key Features of Transportation Management Software
Broadly speaking, TMS software offers several functions to help distributors and transportation companies coordinate, calculate, and maintain shipments, shippers, and vehicles. Some of the most common TMS functionalities include the following:
| Feature | Functionality |
| --- | --- |
| Accounting | Take care of all your specific accounting needs, including invoice reconciliation and matching, pricing, freight billing and auditing, carrier rates, and other general accounting tasks to establish and ensure proper and correct payments. |
| Order management | Streamline order processing by fulfilling orders across multiple channels and ensuring timely delivery. |
| Invoicing and pricing | Shippers can fully calculate the costs of delivery through TMS based on many different factors, including the distance, cargo's weight, and mode of shipment. TMS offers in-depth reporting and analysis to help shippers determine the best and most cost-effective methods of shipment. |
| Route optimization | Part of transportation execution, find fuel and time-efficient routes for your shippers by analyzing maps, traffic information, speed limits, modal limits, and the cost of fuel. |
| Load management | Determine the best carrier for each delivery and help consolidate shipments into the most efficient loads possible. |
| Fleet management | Maintain a complete fleet of vehicles, with functionality including procurement, payment, disposal, costing, and valuation, along with advanced functionality like driver and service record management, mapping and route optimization, and location history. |
| Maintenance management | Oversee a fleet's maintenance workflow, implement a preventative maintenance plan, review tire conditions, order spare parts, and stay on top of a repair schedule. |
| Compliance management | Use recording and reporting modules to stay compliant with the latest DOT regulations. |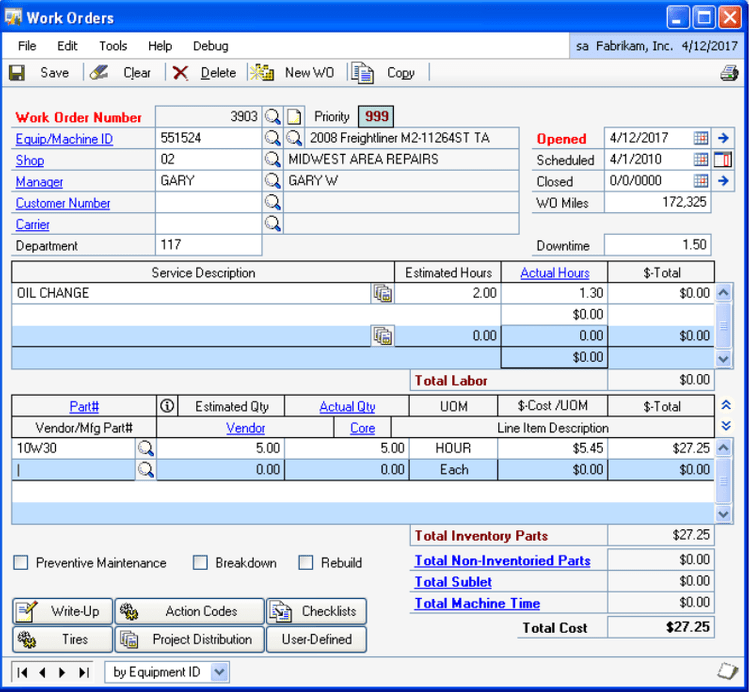 Popular Benefits of TMS Solutions
Organizations that deal with logistics know shipping a package isn't as simple as placing a box on a truck and sending it off to a destination. Across the supply chain, moving goods throughout the globe is a serious business that requires detailed monitoring, reporting, and insights throughout the entire process. For logistics companies, having the right software to manage shipping and transportation is crucial to making sure items get where they need to go as efficiently as possible.
Fortunately for freight brokers, carriers, and trucking companies, transportation management software provides multiple benefits by:
Updating fuel costs: The freight audit and payment component of the TMS can keep track of fuel prices between your contracted agreement and current fuel indices, ensuring you don't overpay for such a volatile resource.
Meeting regulatory compliance: Transportation is one of the world's most heavily regulated industries. TMS can ensure your organization is compliant by accurately recording regulated tasks like driver hours worked, fuel tax payments and surcharges, vehicle maintenance schedules, and other common restrictions.
Lowering costs: It may seem counterintuitive, but investing in better TMS can help logistics companies save money in the long run through better resource management.
Automating data entry: Rather than relying on users' recording information by hand, leading to human error, TMS can enable automatic logging and tracking to reduce the potential for user error.
Optimizing routes: Route optimization leads to reduced fuel costs, faster deliveries, and better turnaround times on orders.
Automating fleet and maintenance management: Use preemptive measures to lower overall downtime from maintenance and unexpected repair costs.
Providing real-time, remote access: Gain access to your transportation tools from anywhere in the world with cloud-based TMS software. Mobile apps make it possible to track drivers and shipments on-the-go.
Organizing document management: Cut down on physical paperwork (i.e. scheduling spreadsheets) and digitize your records.
Depending on your exact business, there may be many more benefits from implementing an all-in-one transportation management solution.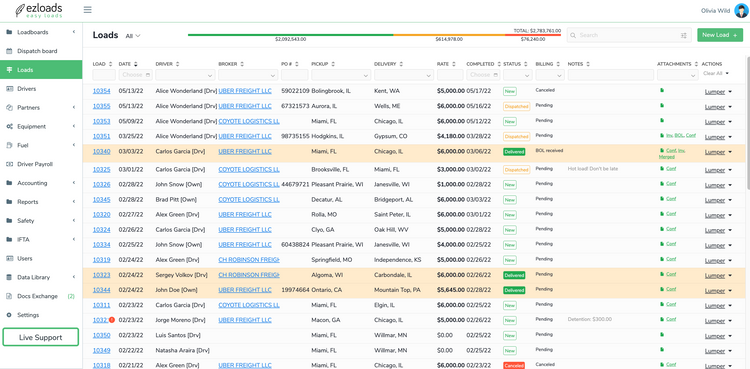 Pricing Guide
Transportation management software pricing varies based on how many total users you have and the exact functionality you need. Cloud-based SaaS plans range from $30 to $200 per month. Some plans additionally charge per user. One-time purchases of perpetual licenses range from $650 to $20,000.
If you're on a budget or just starting out, there are options to meet your budget. There are some free-forever TMS solutions available, though many TMS vendors offer free trials and demos. Both perpetual licenses and SaaS subscriptions may charge extra for continued maintenance, user training, and add-on functionality.
Transportation Management System Buyer Trends
Some of the latest trends to consider when looking to buy transportation management software include:
Standalone TMS vs. enterprise resource planning software functionality: Your organization may be looking at a standalone TMS, but there are a number of ERP software packages which include similar functionality. The right choice for your business will depend on the scale of your transportation operations.
Cloud vs. on-premise: Cloud technology enables logistics companies to access their data anywhere. The modern TMS is cloud-ready, making your trucking software more capable and smarter than ever before.
The emergence of driverless technology: Self-driving trucks are already on the horizon. These will require new and complex software solutions to oversee a fleet of virtual drivers. Switching to a modern TMS can future-proof your system as technology continues to evolve.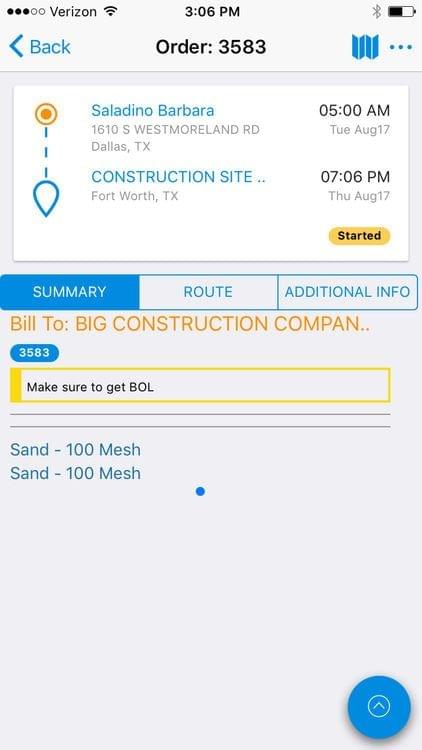 Best Transportation Management Software
Because every logistics or shipping company has vastly different needs, there isn't a simple one-size-fits-all TMS solution that works for everyone. Here are some popular all-in-one TMS examples that contain core functionality shippers require:
QuickBooks Upgrade Options
As one of the leading accounting software solutions, Quickbooks is the choice for many different industries, including transportation. Most trucking or TMS systems offer full Quickbooks integration, with Quickbooks acting as the core accounting program and TMS features handled through add-ons or integrations. A Quickbooks TMS integration is a great option for organizations seeking to stick with Quickbooks while enhancing their TMS capabilities.