The best 3PL software, or third-party logistics software, is a powerful tool that simplifies the management of supply chain processes such as transportation, warehousing, and inventory control by outsourcing these tasks to external providers. Businesses benefit from 3PL software by gaining increased efficiency, cost savings, and enhanced supply chain transparency.
As your trusted experts, we've thoroughly reviewed and analyzed top options for 2023 to help you find the ideal 3PL software solution for your needs.
1

Magaya Supply Chain - Best Overall

Powerful and feature-rich, Magaya Supply Chain is a logistics software solution for freight rate management, customs compliance, freight forwarding, warehousing, and 3PL operations. Customers can track their cargo anywhere with the LiveTrack Plug-in, and Proof of Delivery (POD) software captures accurate data in real time.





What We Like
In-depth shipment details
Add custom fields to enhance reporting
Accounts payable, invoicing, bank reconciliation
Overview
Price Range: $$
Starting Price: $210/user/month
Client OS: Windows, iOS, Android, Web
Deployment: Cloud Hosted
2

Logiwa WMS - Best for Mobile Access

Logiwa WMS is a popular B2C and B2B warehouse management solution. Digital warehousing, fully-integrated inventory management, and optimized shipping software automate your operations and improve productivity. This platform offers total visibility and control over your process orders, automation rules, and warehouse layouts.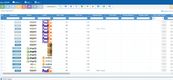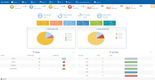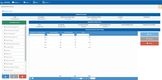 What We Like
Easy to implement
Responsive support technicians
Intuitive mobile interface
What We Don't Like
Limited out of box features–requires personalized support
Poor user task management
Unfriendly user interface
Overview
Client OS: iOS, Android, Web
Deployment: Cloud Hosted
3

3PL Warehouse Manager - Great for Small Businesses

3PL Warehouse Manager offers inventory analysis, in-depth reporting, barcode scanning, and more features to help optimize your warehouse operations. Inbound/receiving capabilities, invoice billing, and outbound tracking help deliver complete visibility to your customers.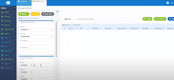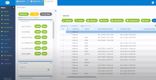 What We Like
Easily access transaction and tracking info
Cloud-based
Integrable with QuickBooks and other accounting solutions
Overview
Client OS: Web
Deployment: Cloud Hosted
What is 3PL Software?
Third-party logistics providers coordinate the ever-important work of transporting and tracking goods throughout the world. From warehouses to delivery trucks, modern and capable software solutions ensure transparency across the entire supply chain. Third-party logistics (3PL) software enables 3PL businesses to carry out their high volume work with greater accuracy, improved traceability, and speed.
Third-party logistics software, often shortened to 3PL logistics, makes it possible for companies to automate their logistics and fulfillment processes with third-parties. The main modules provided by 3PL software include:
Inventory management
Order fulfillment
Invoicing
Supply chain management
Customer relationship management (CRM)
Sometimes part of end-to-end logistics or warehouse management platforms, for organizations of any size, 3PL tracks and organizes items across the entire supply chain and to ensure goods arrive at their intended destination. 3PL software is built to handle the various needs of multiple clients, each with their own set of operational processes and billing requirements, including eCommerce. With the right 3PL software, third-party logistics operations can generate more revenue, take greater control over operations, and enhance customer experience.
Benefits of Third-Party Logistics Software
3PL software must be comprehensive enough to handle the needs of warehouses, fulfillment centers, and sources throughout the supply chain. As such, the full functionality of 3PL software can make any logistics operation more efficient and powerful through these benefits:
| Benefit | Description |
| --- | --- |
| Improved warehouse management and inventory control | 3PL software typically features comprehensive warehouse management functionality, enabling client-specific workflows to oversee inbound, outbound, and inventory-control processes. Real-time visibility into the supply chain ensures transparency and accuracy of inventory throughout the warehouse. |
| Streamlined labor management | Based on built-in standards performance, 3PL software can track and compare employee performance to ensure your warehouse staff works to its highest capability. Employee management can ensure warehouse operations are done right. |
| Efficient workflows | By building a customized 3PL WMS workflow, staff and operations can work at their maximum efficiency to meet the needs of a particular client, product, or fulfillment order. The result is faster fulfillment, greater accuracy, and higher customer satisfaction. |
| Cheaper, faster, and more reliable shipping | A signature feature of 3PL software is the coordination of shipping and receiving. Many 3PL software packages include unique systems to determine the best shipping rates, track packages, and improve configurable kitting. Shipping functionality can compare pricing among major carriers like FedEx, UPS, and USPS, and ensure shipments remain compliant with shipping regulations. Most 3PL solutions also include reverse logistics capabilities to enable returns processing functionality. |
| Accurate invoicing | The invoice functionality of 3PL software ensures third-party logistics providers don't miss out on revenue. Built-in billing capabilities make it easy to invoice clients, measure sales metrics, and adhere to difficult billing rules in order to maximize revenue. Most 3PL software includes billing as a core product feature and offers integrations with popular financial and accounting software systems. |
| Paperless document capabilities | Rather than being stuck in a 20th-century paperwork mindset, document management capabilities optimize the storage and retrieval of electronic documents across the entire platform. For instances where physical copies are required, 3PL software makes it easy to scan, store, and share copies across the entire enterprise. |
| Better transportation management | 3PL software often features fleet and transportation management capabilities. Supplementing the features of a full transportation management system, 3PL software capabilities can oversee transportation planning, execution, operations, and management tasks, as well as interact directly with brokers and shippers. |
| 24/7 access | Thanks to cloud 3PL software, web-based portals can be accessed anywhere, anytime, offering real-time access to critical information around the clock. Web-based 3PL software portals can be fully customizable, creating an intuitive and comprehensive branded user interface. |
What 3PL Software Does Your Business Need?
Because all logistics operations have vastly different needs, it is crucial to understand the 3PL software features your company requires. There's no one-size-fits-all solution that works for every 3PL provider. The best type of 3PL software for your business depends on the size and scale of your operations:
Small businesses may prefer using a turnkey 3PL software solution that offers full logistics capabilities of-of-the-box, without the need for extensive customization or detailed integration with additional logistics systems. This might be the best choice if your ideal system can be run over the internet.
Medium-sized businesses may benefit from comprehensive capabilities offered by 3PL software packages like RFID tracking, enabling products, tools, and vehicles to be tracked automatically through wireless RFID tags and scanners.
Large enterprises should seek 3PL software that integrates seamlessly with existing or legacy software systems to ensure a steady flow of business with minimal disruption to existing fulfillment operations or processes.
Best 3PL Software
In finding the right solution for your logistics operation, it's important to weigh the different features offered by different 3PL software packages against the needs of your business. To help kick off your search, here are some popular 3PL software solutions on the market today:
3PL Warehouse Manager is a comprehensive, cloud-based warehouse management system purpose-built for third-party logistics companies. Fully integrating with warehouse inventory systems in real-time, 3PL Warehouse Manager streamlines logistics operations to anticipate and satisfy customer demand. 3PL Warehouse Manager also offers full QuickBooks integration, making it an ideal choice for operations looking for a solution that works with their existing accounting system.
HighJump Enterprise 3PL is a scalable system to grow with your changing logistics needs to greatly reduce costs and increase efficiencies. This system is capable of tracking inventory using RFID technology, and offers full electronic data interchange (EDI) integration to suppliers or customers.
Designed with small and medium-sized third-party logistics providers in mind, Da Vinci offers a full suite of warehouse management capabilities on premise or in the cloud. An ideal fit for online retail operations, Da Vinci integrates with web-based shopping carts and is frequently used to manage the fulfillment of goods sold over the internet.
Pain Points Solved By 3PL Software
Most third-party logistics struggle with the same two essential pain points: labor and space. To reduce the cost of operations, it's crucial to maximize capabilities through actionable information.
3PL software makes it possible to accurately oversee inventory throughout the entire supply chain process. With real-time visibility, logistics providers can deploy resources on an as-needed basis, ensuring space is maximized and goods aren't wasted.
Warehouse management capabilities can also ensure staff is deployed efficiently, has measurable performance, and has the resources available to carry out fulfillment.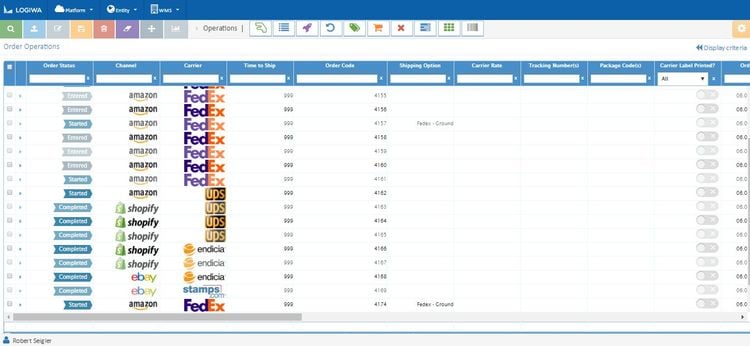 Market Trends in 3PL Software
The importance of the logistics industry has led to many innovations in the 3PL software space. To maximize efficiency across the supply chain, 3PL software solutions have been rapidly adopting new technologies to help logistics companies streamline their operations.
Some of the current market trends in 3PL software include:
Mobile and cloud solutions. Overseeing logistics operations no longer means having to be physically present at a warehouse or distribution center. Thanks to an abundance of mobile applications and cloud-based 3PL software platforms, logistics providers can access and manage their workflows from virtually anywhere.
Artificial intelligence. Thanks to enhanced wireless capabilities from Internet-of-Things (IoT) sensors or RFID tracking, inventory can be now automatically tracked without the need for manual entry. Those capabilities are being further enhanced by comprehensive artificial intelligence tools, using data and machine learning to anticipate demand or suggest preventive equipment maintenance.