What is Manufacturing Quoting and Estimating Software?
Manufacturing quoting and estimating software helps generate quotes based on the costs for materials, labor, overhead, and more. Also known as shop floor cost estimating software, these solutions aim to maximize time and profits with accurate and straightforward quotes generated directly from workstations. These quotes analyze past estimates and look at which ones turned into sales and which ones were did not–ensuring you can close more sales by customizing efficiency rates, scrap percentages, and other variables.
An industry-specific type of configure, price, and quote systems (CPQ software), manufacturing quoting and estimating software helps your business get from quote to cash. Giving an accurate quote is one of the biggest factors in whether a company decides to do business with you–and delays in putting together a quote can stop a deal from occurring altogether. This software will provide insight into the real-time prices and materials, labor costs, and current capacity.
Storing information on past quotes and estimates helps put together accurate quotes quickly and easily. This lets you check the inventory of parts, materials, and purchases during your quoting process, and allow you to ultimately gain insights into your profit margins through parts costing.
Manufacturing quoting software will let you use existing master inventory items and price breaks to create quotes on the fly. Your employees will be able to easily optimize prices by comparing costs and marking-up capacity. And similar to features offered in many CRM software, you'll be able to create quotes for new customers on the fly without having to create a master customer file.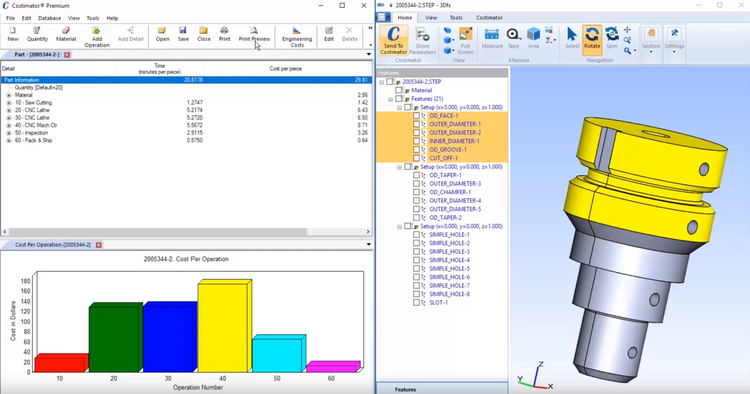 Features of Manufacturing Quoting and Estimating Software
Quoting and Estimating: Import part structure and work orders to generate estimates. Grab data from online order entry programs including any modifications, important tracking details, or special needs inquiries. Calculate the costs of any bill of materials structures. Allow for multiple proposals per bid. Create "what if" scenarios to modify mark up rates on the fly.
Document Management: Associate documents with an estimate and store copies within the software. Allow export of the files to Excel.
Labor cost, material, and equipment cost tracking: Quantification for employee hours and job-specific rate management, calculation of material costs based on defined material base rate costs and input of quantity requirements, calculation of costs likely to be incurred for payment of subcontractors in the performance of job responsibilities, and cost calculation capabilities for the purchase or rental of equipment required to complete job work.
Cost Analysis: Determine the sum of costs of all resources consumed in the process of making a product. Break down costs based on materials, labor, and overhead. Run reports on production costs vs manufacturing costs. Account for split order commission rates among salesmen.
Price Optimization: Determine how demand differs at varying price points and weigh that data against inventory levels to find the most profitable price point. Help determine standard pricing, promotional rates, discounts, and more.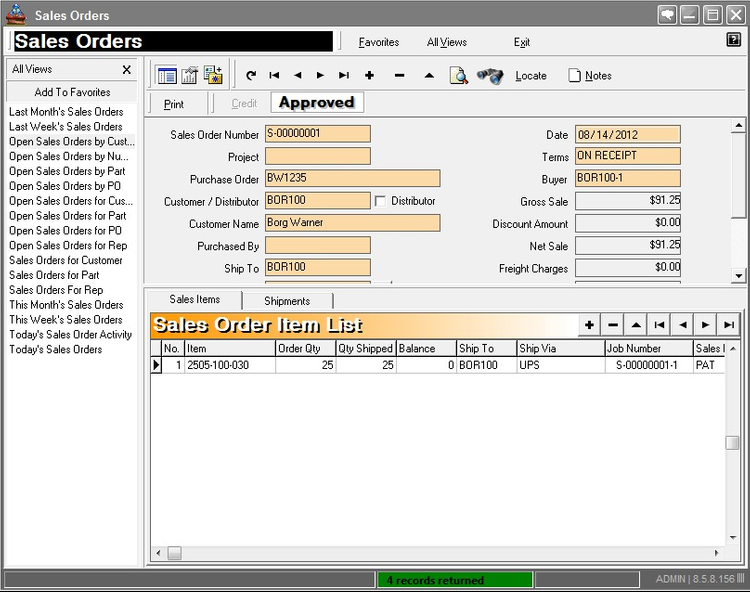 Benefits of Manufacturing Quoting and Estimating Software
The top benefits of using an estimating and quoting software for manufacturers include:
Standardize Pricing Within Your Sales Process
Creating quotes and estimates via manual methods includes a large time investment in grabbing pricing from large databases or spreadsheets. This time-consuming process means your estimates are ending up in your customer's hands later than your competition–which can make or break whether a customer decides to move forward with your company.
Complicated pricing structures can now be built into the software–reducing overhead for new employees that are being brought up to speed. Standardization will also improve flexibility and reduce manufacturing costs, as well as support other cost reduction methods such as build-to-order and customization.
Standardized pricing will reduce the cost of production. This is due to the effect it has on the product design process. Once products are designed to a specific quality standard and specification, it can be difficult to make further changes. An accurate quoting and estimating process will ensure that your development and design stages can go full steam ahead with the parts it needs, material overheads, labor, and quality costs.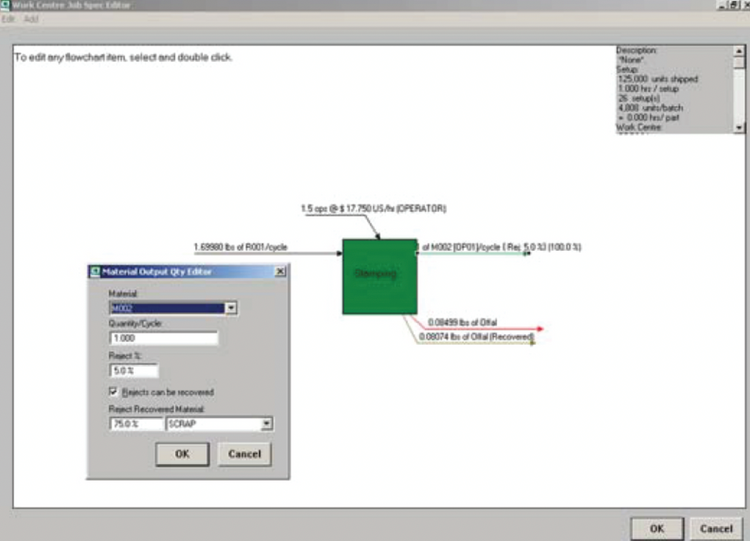 Streamline The Sales Process For Your Customers
Manufacturing estimating software will speed up when orders can be finalized and moved into production due to less time spent digging for the necessary information during the quote creation process. Because of this, customers will receive a more engaging experience when buying from a company that uses manufacturing and quoting software. Rather than sit around waiting for a quote, or worse, going to a competitor for a quote, customers can commit to their order right away so your manufacturing team can get into production faster.
By eliminating the concern of how long it may be before a manufacturing estimate can be created, customers can now freely request orders with a large variety of parts and procedures without worry that they may be bogging you down. Manufacturing companies will also be able to focus on improving their response time during their production process rather than having potential orders tied up by an inefficient sales process.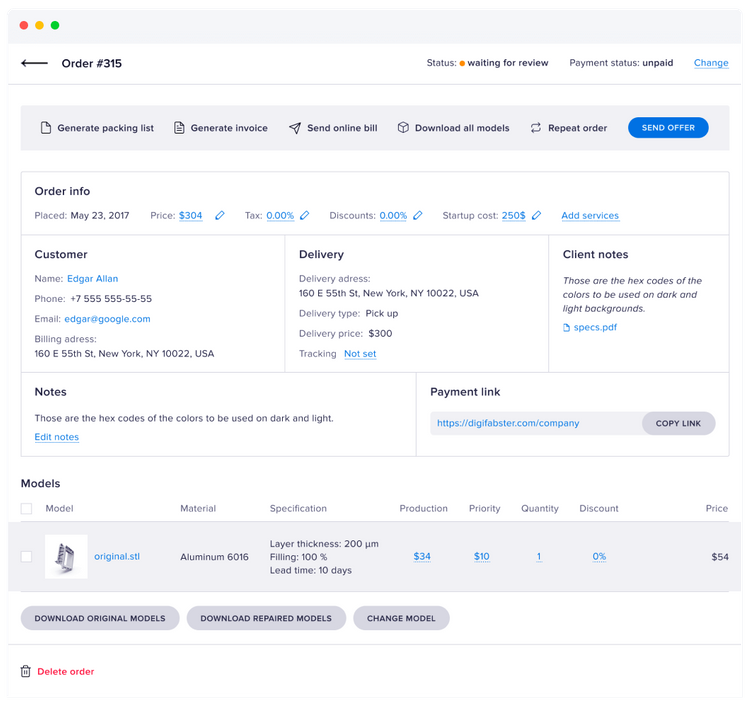 Stay Within Your Margins
With the level of complex products being made by manufacturers today, there is a need to produce highly-specific configurations that require participation from both business and engineering teams. Manufacturers continue to have their margins tested and squeezed further than before. This is due to non-standardized quotes, discounting, and rebates that may be a factor in issuing a price quote to a customer.
Implementing a manufacturing quoting and estimating system will help eliminate the chance of these non-standardized quotes. This insight will let you know which departments or channel partners are producing products the most consistently within your preferred margins. This brings more uniformity and consistency to any individuals (such as resellers) and ensures your product is sold at a more true rate.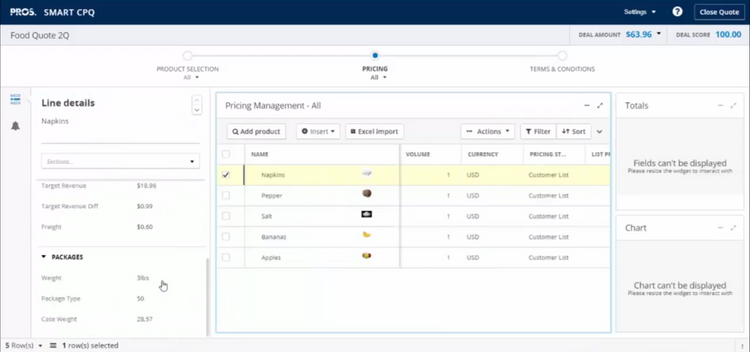 Increase Automation Functionality in eCommerce Manufacturing Processes
eCommerce software capabilities let manufacturers sell their goods and services online, including the ability to automatically update inventory, calculate taxes, and anything else necessary to fulfill orders. This includes providing accurate price estimates to ensure the profitability of your business.
One of the most important reasons to integrate your manufacturing quoting and estimating software within your eCommerce operations is for a detailed, price-itemized bill of materials (BOM) displays. This provides a visual configuration and representation of what your customer is looking to accomplish.
In addition, integrated quoting and estimating within eCommerce will help eliminate any cumbersome request-for-quote (RFQ) process your business may deal with. You may even give the customer the ability to generate the quote on their own–meaning they can immediately lay the foundation for the product they want with immediate pricing. This means your customers are actively working for you in building their quotes, and you're also making them feel more included in the price quote process.