What Is Cloud ERP Software?
Cloud ERP software is an integrated suite of applications ran in a hosted environment and accessed with an internet connection. A type of ERP platform that is dedicated to operating your business processes "in the cloud", cloud-based ERP provides real-time access to your data by offering access to multiple types of devices that span different on-site and off-site locations.
Cloud deployment can also be referred to as Software-as-a-Service (SaaS) and is in contrast to a traditional on-premise or locally-hosted deployment that operates on a company's own infrastructure. Like a traditional enterprise resource planning system, cloud ERP options can meet all business processes, including financial management, supply chain management, inventory management, project management, human resources, and more.
Cloud based ERP solutions have grown in popularity due to it's lower upfront costs. They are traditionally billed on subscription-based pricing models, which means their costs are stretched out over the course of ownership, rather than through a heavy upfront investment. Cloud ERP software also gives businesses a fully functionality solution out of the box and typically requires less customization.
Features of Cloud ERP Software
Cloud ERP solutions will provide you with the same features as a locally hosted enterprise resource planning (ERP) option with an increased level of accessibility. Examples include:
Financial Management: Includes standard accounting such as a general ledger to monitor income and expenses via accounts payable and accounts receivable.
Inventory Management: Manages inventory costs, monitors stock levels, prepares purchase orders, creates pick and pack lists, provides traceability, and more.
Supply Chain Management: Tracks your products from ideation to receipt by the customer. Includes order management, bill of materials, warehouse management, and material resource planning (MRP).
Customer Relationship Management (CRM): Provides basic management of prospects and customers and marketing efforts. More robust options are sold as a stand-alone.
Business Intelligence Systems: Provides basic financial reporting as well as analytics and dashboards related to other areas of business. More robust options are sold as a stand-alone.
Benefits of Cloud ERP Software
What are the benefits of cloud ERP solutions versus on-premise ERP software? Given the remote accessibility of the systems, one may look to real-time collaboration on documents, or the ease of access using a mobile device such as an iPhone or Android device. Understanding the differences between cloud ERP and other ERP systems will allow you to compare the pros and cons and decide what is right for your business.
Get Up And Running Faster With Expedited Implementation Times
Most ERP software implementations can take anywhere from 12 weeks to 2 years, depending on how complex your needs are, the number of users that require training, and the level of customization required. For cloud ERP software, the implementation times are much faster. In-fact, a web-based ERP software can be configured in as little as 24 hours. Less time on implementation means your business will have more time to focus on businesses processes that improve your bottom line.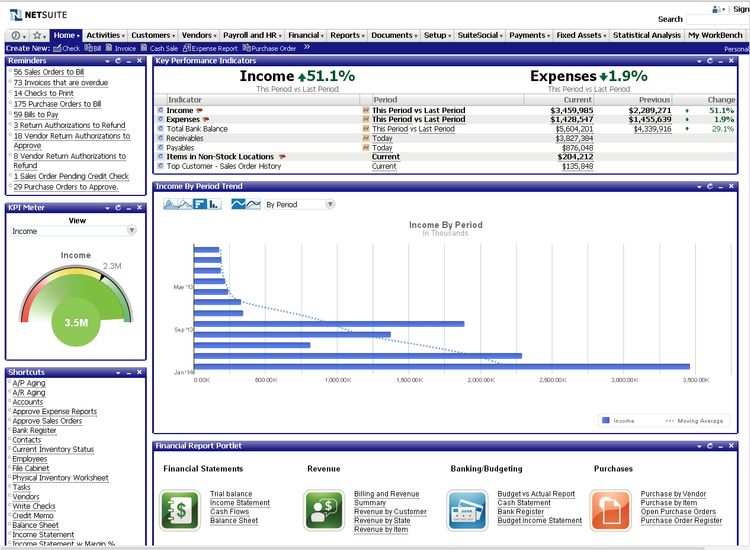 Increased Security Through Continued Support
Your ERP system contains some of your most critical business information surrounding your company financials and sales data. Keeping this data away from the wrong individuals is crucial to the success of your business. For this reason, many businesses may hesitate towards keeping their data offsite–the case for many cloud hosting providers.
Most cloud ERP software providers will offer enhanced security measures that protect your data. You'll want to vet your cloud vendors to ensure they have secure hosting environments. Many, if not all, cloud ERP vendors have been forced to develop advanced security in order to avoid losing business to other more established vendors.
The positive to all of this is the availability of 24/7 support. Cloud-based ERP software allows for easier fixes through the use of remote access, meaning your problems can be fixed easier and won't always require someone to come out on site.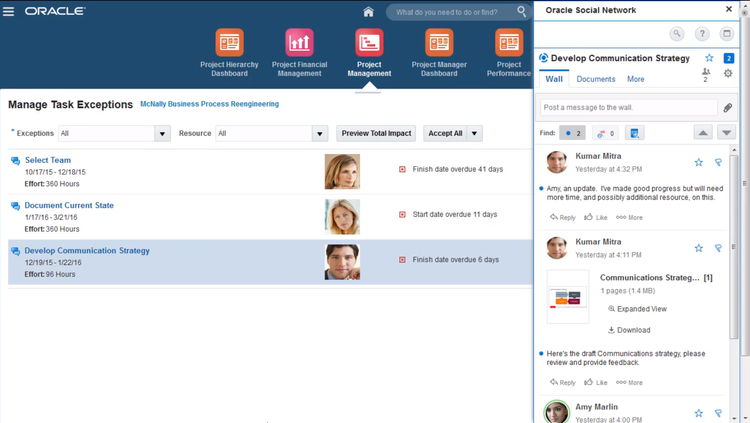 Scale Your Business At The Right Speed
Many small businesses want their ERP software to handle all of their needs, while only paying the price of an out-of-box software such as QuickBooks Online. Unfortunately, many businesses will run into a common conundrum: Do you purchase a less expensive solution now and upgrade in a few years, or do you purchase a more expensive but scalable solution that your business can continue to grow around?
The second option will allows be the most affordable over time while allowing you to develop a great relationship with an ERP vendor. However, businesses may be turned off by the initial start-up costs for implementation and training. But having the right cloud ERP software put into place from day 1 will mean your business will grow and scale appropriately. As new employees come into your company, or as you grow your list of vendors and customers, you won't have to install new hardware or deal with expensive upgrades.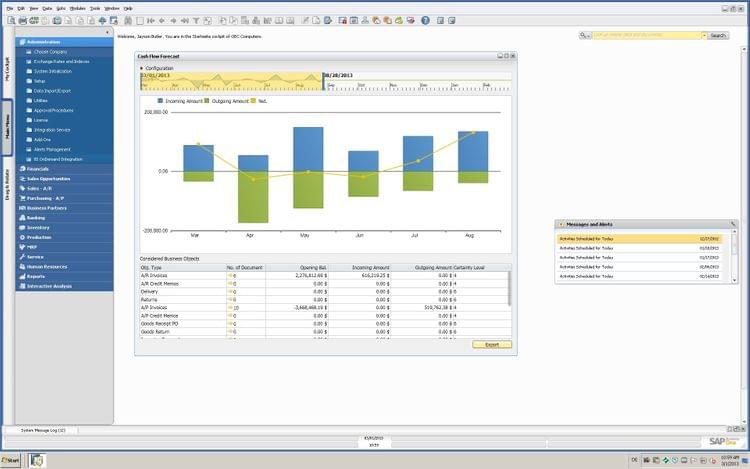 Cost of Cloud ERP Software
Cloud ERP software will require a month to month service cost to maintain the use of the software. Some software options advertise costs as low as $40/month/user to get started, such as Dynamics 365 Business Central.
To determine how much your business will pay, you'll want to consider how much you'll need of the following:
Users
Cloud Storage
Continuous Updates
Level of support
With cloud ERP software, your business is not only paying for access to the software, but also a variety of services (listed above). The convenience of paying for the software over the course of ownership, rather than as a bulk upfront purchase cost, is one of the most distinct advantages of cloud ERP software pricing. That also means there are little to no hardware costs, which also means you won't need to pay staff to maintain complicated hardware.
Examples of Free and Open Source Cloud ERP Software
Shopping for ERP software can be overwhelming due to the significant time investment and costs behind an ERP implementation. Because of this, it begs the question: "What are the best free cloud ERP solutions?" With this question, your business will also want to ask if it's worth implementing a free software in light of any perceived drawbacks, such as a lack of support, or a software that is limited in functionality.
Generally a free ERP may be a slimmed-down version with basic functionality–intended to get customers in the door and upgrading to a paid version once needed. However, there are examples of truly free open source options: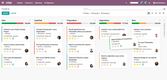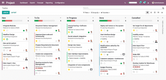 Community version is free
Heavy customization options
Double entry inventory system
May have to build specific modules yourself
No centralized support
Upgrades not free
Price Range: $$$
Starting Price: $25/user/month
Client OS: Web
Deployment: Cloud or On-Premises
Odoo is an open source cloud ERP software that provides developer and community-built apps with popular shipping and e-commerce integrations. Odoo provides free access through their community version and offers free applications through user communities online. However, official Odoo apps will come at a cost. Odoo apps can range anywhere from $12-24/month.




Open-source architecture
Multilingual support
Highly customizable
Performance issues when handling large databases
Dependency on community for customizations
Limited reporting capabilities
Price Range: $$
Starting Price: $10/user/month
Client OS: Web
Deployment: Cloud Hosted
ERPNext is an open source software that is 100% free to get started with if you are self-hosting the solution. If you require ERPNext to host the solution (and if you require support) you'll need to look at their paid options. Their paid versions start at $5/user/month and all versions have a 14-day free trial. Whatever route you take, ERPNext will provide a wide variety of functionalities which includes accounting, HR & payroll, manufacturing, sales and purchasing, and more.
Advantages of Cloud ERP Over On-Premise ERP
The difference between a cloud ERP software compared to its on-premise counterpart is the ability to be modular, flexible, and of course mobile.
Cloud ERP that is modular will allow you to add on applications (modules) at your own pace. These options will be priced accordingly based on how many applications you have. As your solution operates in the cloud, upgrading (adding on functionality) down the road shouldn't include a long or complicated upgrade/install process.
A flexible cloud ERP software will give you the freedom to add and remove functionality as you need. For example, it will adapt to changing product costs, payment acceptance methods, and changes to your shipping methods. If customers are letting you know your quote to invoice process is slow or redundant, you'll need your software to adjust to meet customer demand. The bottom line is that your company can respond appropriately to market feedback.
Being mobile is a feature that must be utilized with a cloud ERP system. Mobility lets your employees access data anywhere and from any device. This is good for employees working from home, as they require no software installation to their device being used outside of the office. In addition, workers in the field who need quick access to financials, sales orders, or project management capabilities can easily bring up what they need to review, sign off on, approve, and more.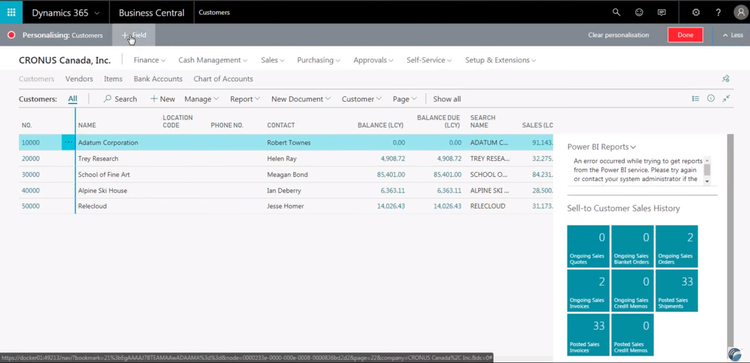 What Does Your Business Need?
When a small business has outgrown the needs of their online accounting system, they will look into purchasing additional software to meet increased financial, production, or operational needs. Cloud ERP software provides a fully-integrated approach rather than attempting to integrate the capabilities of multiple systems.
To determine if small business ERP software is the best choice to run your business, you'll need to ask yourself the following questions:
Do you prefer having your data secure on your company's own infrastructure (such as a server you manage) or the freedom to access your data from multiple locations?
Do you have a technical background in IT and/or enterprise systems?
What is your monthly budget for software?
For small businesses looking to make the jump to a cloud ERP option, security, ease-of-use, and pricing will be the biggest deciding factors in choosing the right option.
Security: Cloud ERP software stores your data online (in the cloud), so you'll need to be comfortable having your data stored off-site, or not within the confines of your own company's network. This is usually at a hosting site owned and managed by the software developer, but can sometimes be a 3rd party such as a reseller who offers their own cloud hosting environments.
Ease-of-use: Most cloud ERP software is geared for use by multiple departments with varying backgrounds, and doesn't require an extensive background in information technology.
Pricing: Cloud ERP systems are billed on a subscription-based pricing model, meaning you'll pay on either a monthly or annual basis to have access. There may also be upfront costs for services such as implementation or training, depending on how complex your needs are.
To determine the level of security, the ease-of-use needed, and the price ranges you should look into, you'll want to ask the following questions:
What cloud model are you pursuing? Infrastructure as a service (IaaS), platform as a service (PaaS), or software as a service (SaaS)?
Who will be in charge of maintaining security, applying patches, provisioning users, and limiting access?
What compliance and legal mandates do you need to worry about when it comes to recording customer data?
What levels of automation are available in your desired solution for a "must-have" application?
How much time is spent doing manual methods that could be automated with this software?
What type of hardware configuration is needed, if any?
What level of data backups and storage are you looking for?
Are any integrations with popular tools (such as Salesforce for your CRM) needed?