The rise of computer technology has made the creation of new electronics one of the fastest growing industries in the world. With emerging tech so important to daily life, it's no surprise the manufacturing of electronics and computer components has some unique situations which require custom solutions not applicable to general manufacturing.
What is Electronics Manufacturing Software?
Computer components and electronic goods need to be manufactured according to very strict standards in order to properly operate. As such, electronics manufacturing software optimizes the essential processes used when building new electronic products onto a single platform. Some of these processes include controlling product designs, streamlining production lifecycles, and providing merchandise traceability.
In some cases, this software may be advertised as an electronics enterprise resource management tools since it covers a lot of the same business applications, particularly financial tracking, forecasting, and comprehensive analytics.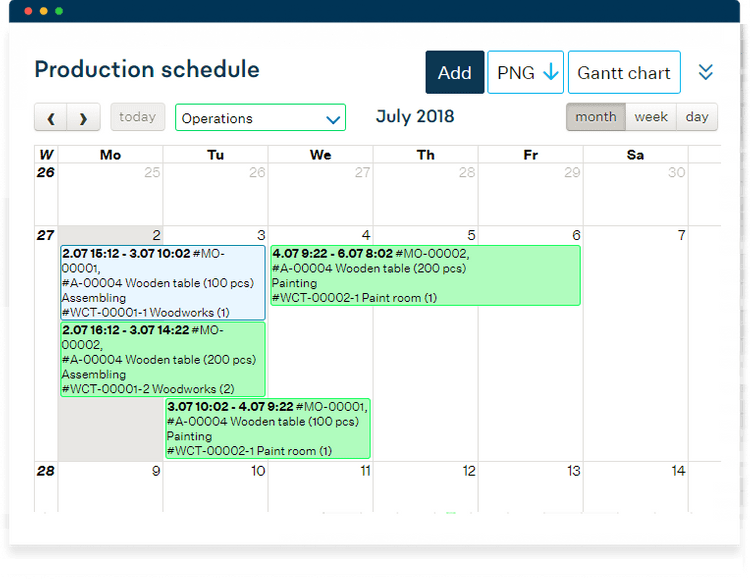 Features of Electronics Manufacturing Software
Material resource planning (MRP): Streamline the manufacturing process through optimized production planning, scheduling, and inventory control; also provides demand forecasting, shop floor control, and equipment maintenance scheduling
Manufacturing execution systems (MES): Improves shop floor performance and production quality through functionalities like scheduling and corrective action guidance; decreases manufacturing cycles while also reducing scrap and rework
Quality control: Practice compliance control, perform risk analysis of quality objectives, optimize workflow management through continuous shopfloor monitoring and reporting, in order to prevent parts non-conformance; in the event of incidents, implement corrective action management to ensure regulatory compliance and reduce the risk of defects and errors
Regulatory compliance: Ensure awareness of safety regulations based on local, state, federal and international law
Inventory management: Track the levels of all on-hand raw materials and finished goods
Supply chain management: Control how raw materials and finished goods move through the supply chain in order to stay compliant with local regulations and fulfill customer demands in a timely manner
Bill of Materials: Provide detailed instructions on the materials and assemblies needed to manufacture a product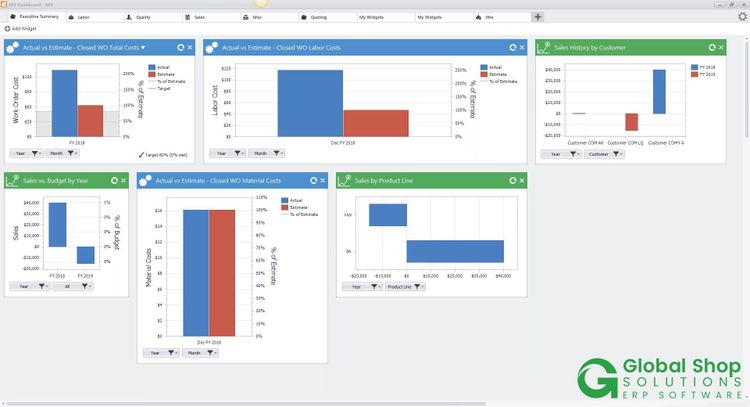 Best Electronics Manufacturing Software Benefits
There are many benefits you can enjoy when implementing an electronics manufacturing software:
Greater Visibility into Production Practices
Electronics manufacturers looking to gain better visibility into key performance indicators both in the back office and on the shop floor can do so by using custom software. For instance, production cannot truly begin until the prototyping is complete. With electronics, this is a particularly vital stage as a single issue with wiring or smaller components can render a finished product defective. Dedicated research and development can reveal potential issues before large-scale manufacturing begins. Identifying these weaknesses and finding solutions during the prototype phase can prevent the need for costly fixes later.
An electronics ERP and manufacturing software program provides the ability to share critical key performance indicators (KPIs) across every department. Use this data to synchronize manufacturing controls in purchasing, sales, and receivables to accurately plan production runs, meet delivery dates, forecast expenses, and order inventory without over or under-stocking.
Remaining Compliant with Industry Regulation
The electronics industry is notorious for strict safety guidelines and manufacturing regulations. After all, a single mistake during production can lead to expensive problems further down the line. In a worst-case scenario, damaged electrical components can even lead to catastrophic failure of finished products.
For example, in 2016, Samsung Galaxy Note 7 smartphones with incorrectly-sized batteries would overheat and literally explode in customers' faces. This directly resulted in a costly recall of all devices to prevent further injury and incidents. Fortunately, electronics manufacturing software with regulatory compliance and quality control tools help you avoid creating defective products.
First, quality control measures allow manufacturers to set specifications for all of their production, from sourcing raw materials to delivery conditions. For instance, sensitive electronics may need to be worked on in clean rooms or require staff to wear personal protective equipment when handling. Next, regulatory compliance provides manufacturers with a way to check and review all relevant regulations related to production, such as safety rules for workers or storage options during transport. This can even be customized based on location, such as manufacturing in a different country from where the product is eventually sold.
Discover Growth Opportunities
Electronics manufacturing companies may find themselves competing on a regional, national, or global level. The continuous pressures of the global economy require a constant commitment to finding all possible competitive advantages. Manufacturing software allows manufacturers to delegate some process work to automation. In turn, this frees up valuable time and resources which can be used for other things, such as discovery and refinement processes. All of this can greatly reduce manufacturing costs.
Additionally, automating manufacturing can lead to faster turnaround times on assembly and fulfillment. These shorter leads make it easier to meet changing customer demands.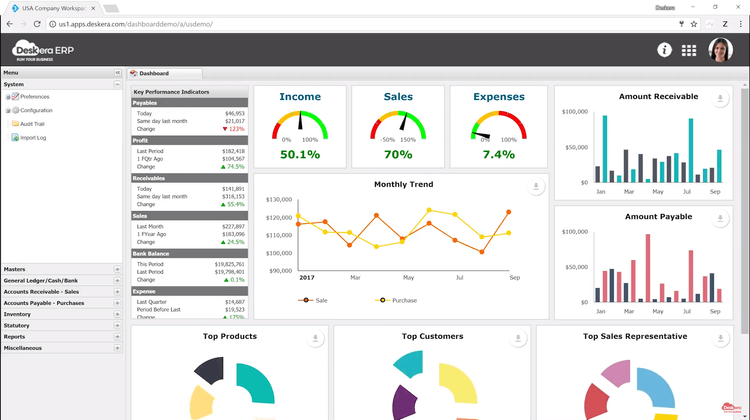 Electronics Manufacturing Software Pricing
Electronics manufacturing software pricing varies greatly depending on several key factors, such as:
Module additions
Training
Initial implementation including hardware upgrades
Base and additional users
Ongoing support
Once these factors have been taken into consideration, prices range from $49 per month to $25,000 per user. With such a wide price range, it's important to find a solution which covers all your exact needs.
Other Types of Manufacturing Solutions by Industry
Like electronics manufacturing, there are specific software solutions for many different industries and production methods: