What Is Telemedicine Software?
Telemedicine software provides remote clinical care by connecting patients and doctors in real-time via the use of video conferencing and the internet. A part of the telehealth movement, this software provides an effective and convenient method to provide healthcare to those who are not able to get to a healthcare facility as easily as others, such as the elderly, the sick, or people who live in rural areas.
Telemedicine solutions can sometimes be featured as a capability within a larger electronic health records software (EHR software) or medical practice management software. The connections made with telemedicine software means doctors, healthcare professionals, and providers can consult with patients on an injury, diagnose illnesses, prescribe medication, and more, all from the comfort of their home and office.
The use of a telemedicine platform means patients do not need to request time away from work, find a babysitter or have concerns related to childcare, and can save on the time and cost involved with travel.
Previously, telemedicine was an idea mostly captured through phone conversations between patients and doctors who needed assistance outside of normal working hours. Today, it allows health care professionals to physically see patients and their ailments. This visual data helps provide a more accurate diagnosis.
Common use cases of telemedicine software include video consultations, home health information monitoring, and remote evaluations. The most common reason a business would implement a telehealth software is for video consultations. These face-to-face conferences let patients meet with health providers without having to leave the comfort and safety of their homes. It also helps save time and money by reducing administrative overhead costs and allows doctors to see more patients in a day, in and outside of business hours.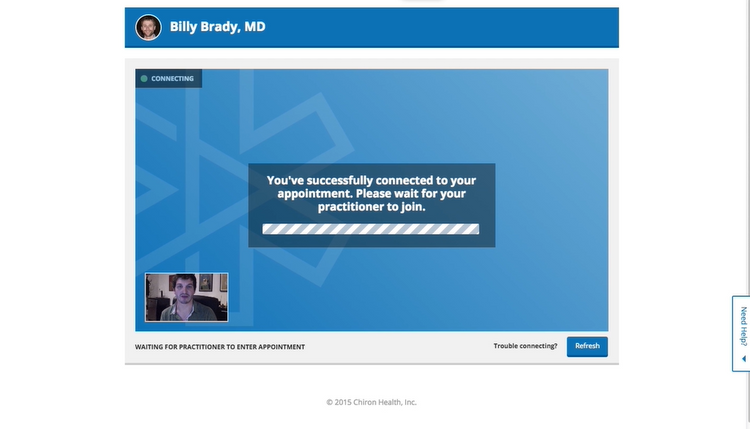 Features of Telemedicine Software
Appointment Scheduling: See all telemedicine appointments in one easy view. Create a calendar block view with all provider availability. Select time blocks convenient for patients or allow patients to schedule directly via a patient portal.
Patient Records: Record confidential medical information such as medical history, medications, allergies, and more. Maintain HIPAA compliance with a strong secure connection.
ePrescribe: Select medications from a directory and create an electronic prescription for your patient. Send prescriptions to thousands of pharmacy locations across the country.
Medical Billing: Collect payments from patients prior to your teleconference, such as for a copay. Submit detailed medical chart data to insurance for reimbursement.
Patient Portal: An online portal that gives patients access to setting appointments, upload medical history, list medication they are on, request prescription renewals, make payments, or even start a live chat.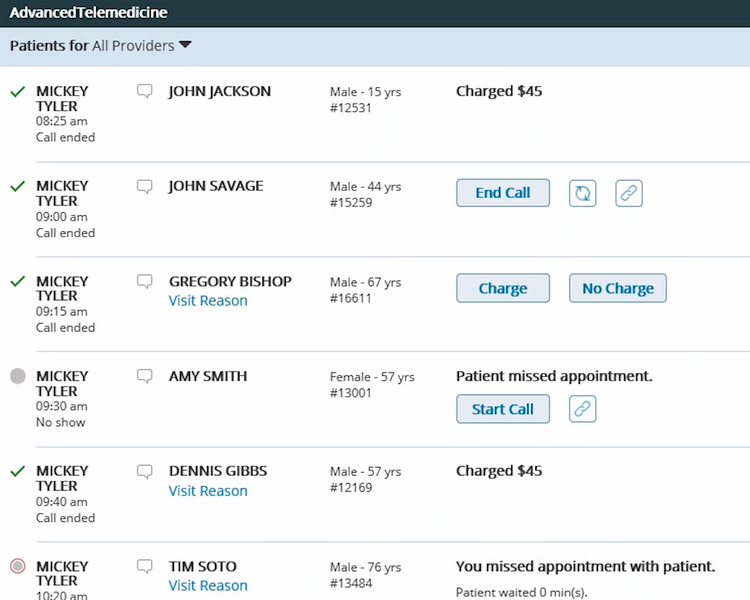 Benefits of Telemedicine Software
Telemedicine software can help patients get the care they needed and also help healthcare facilities, hospitals, and single-care practitioners cut back drastically on costs. Some of the most notable benefits include:
Increase Access To Care For All Types Of Patients
Telehealth platforms help overcome geographical barriers, or physical limitations of high-risk patients such as the sick and elderly. It can also help underserved communities that lack public transportation or are too far away from a healthcare facility. This helps increase patient engagement.
A 2013 study by Cisco found that over 70% of surveyed patients were open to virtual doctor visits. This included texting, email, video, and other methods. Two-thirds of respondents were comfortable having their medical records stored in the cloud. One of the most important key findings was that patients and citizens are willing to give up cost, convenience and travel, to be treated at a perceived leading health care provider instead of being forced to go to a local option. This means in today's age, consumers prefer trusted care and expertise over the locality.
Telemedicine software solutions can also be accessed via mobile apps on your iOS or Android smartphones. Using your phone camera, you can connect with your doctor at your preferred time and speak to them face to face. This is similar to a conversation you may have via FaceTime on an iPhone or Skype on an Android phone. You can also send questions via secure messaging via chat capabilities built right into the mobile app.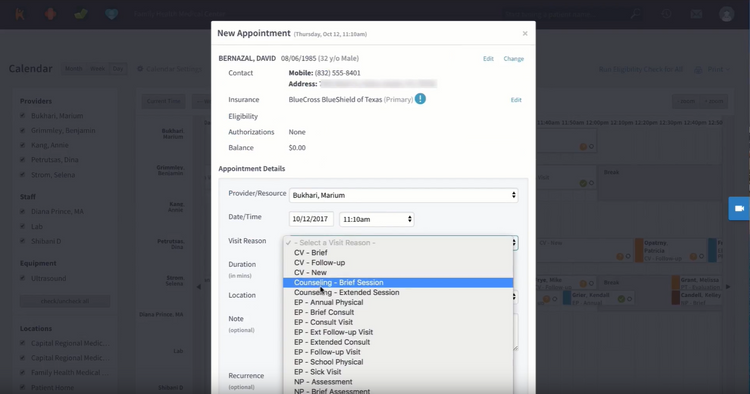 Reduce The Cost Of Healthcare
Healthcare businesses that participate in telemedicine can reduce the costs of operating their practice. Presbyterian Healthcare Services, who adopted a "Hospital at Home" model, saw a 19% savings on spending that would have gone to patients who would have come into the hospital. With these patients staying home, beds are left open for fee-for-service patients.
Telemedicine software also cuts back on unnecessary non-urgent ER visits and eliminates transportation expenses for regular checkups. In terms of billable hours, doctor and practitioner on-call hours now can be turned into billable time if they are free to speak with patients via telemedicine video conferences. Doctors and health professionals may even be given the ability to work from home, further cutting back on any overhead costs to keep the lights on in their health office.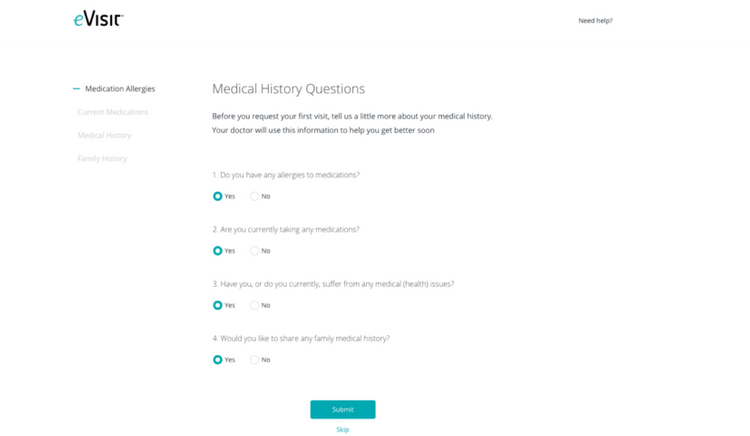 Get Reimbursement From Insurance Companies and Medicare
Medicare reimburses telemedicine services at the same rate as the comparable in-person medical service, based on the current Medicare physician fee schedule. Plus, the facility serving as the originating site can charge an additional facility fee. Some states have parity laws that require insurance companies to reimburse at the same rate as in-person care for services provided.
At this time, there is no set standard for private health insurance companies regarding telemedicine and whether or not they are required to reimburse. If an insurance company lacks reimbursement policies, it's advised to get prior approval before the appointment.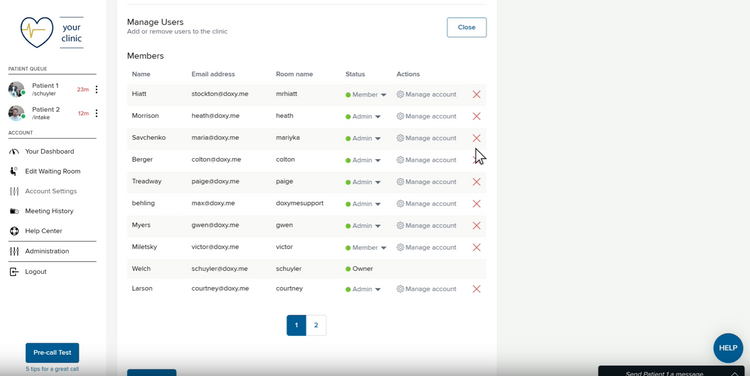 Telemedicine Software Pricing Guide
Determining what your medical practice will pay for telemedicine will largely depend on how many users you'll need, the size of your practice, and the number of features needed. Most telemedicine software options are web-based options, meaning they are cloud-hosted and will incur an ongoing subscription fee.
It's important for your medical practice to first determine a budget for software. This will be an amount you are comfortable spending each month. Remember that cost will directly correlate with how advanced of a system you are looking for. Services offered by a software provider, such as training, setup assistance, and any needed equipment will always come at an extra cost.
The cost of telemedicine software will range from $25/user/month to $600/month. This range reflects the starting prices of some of the best telemedicine software packages found on the market today. As you begin to add users, medical providers, and more complex features, these prices will rise. Some of these systems may also have minimum user requirements. While $25/user/month may sound affordable, you may be missing out on their 10-user minimum cost. When speaking with a software provider, make sure you learn the true ongoing cost.
Hardware costs are always extra considerations to take into account when shopping for software, as they are rarely if ever, included with the software. Equipment you'll need for a reliable telemedicine initiative in your practice includes a digital telescope, examination camera, carts, cases, and wall mounts.
Integrate Telemedicine Software With EHR and PM Solutions
To get the full potential of telemedicine software, you'll want to ensure the system integrates with your existing EHR software or medical practice management software. Integrations with medical billing software are also becoming more of a possibility and allow for a fully-connected medical software environment.
Some businesses may not be in favor of using disparate systems. For those companies, look for an EMR software that includes a telemedicine module. One large benefit of using stand-alone solutions is that it lets a business pick and choose what features they want, and be in control of any implementation dates. Rather than being forced to purchase a complete package on day 1, they can roll out separate systems in phases. Finding software that integrates with existing systems in your infrastructure will help alleviate any concerns of double-entry.
While many telemedicine systems don't handle any direct billing or accounting directly, many can take simple copays or link with existing HIPAA compliant accounting software for full invoicing and payment processing.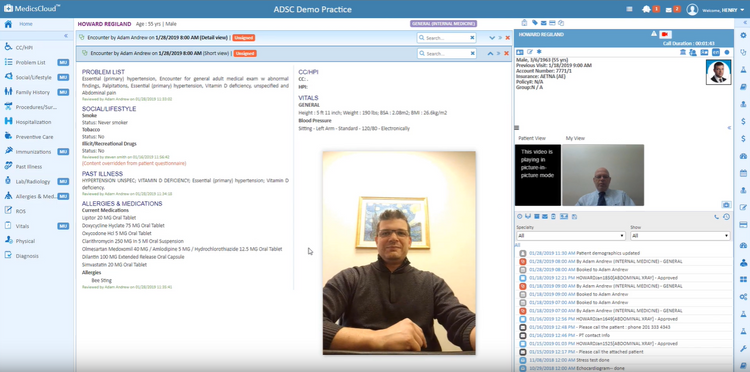 Integrated Workflow Through Connected Platforms
Schedule the appointment via your medical practice management software
Send patient appropriate email communications
Verify insurance and eligibility via your telemedicine software
Video visit with the patient
Create medical charts and submit billing info in EHR software
Collect copay and any deposits
Current Trends in Telemedicine Software
The flood of telehealth patients is driven by the health care system's effort to reserve hospitals and other health care facilities for people seriously ill. Examples include the coronavirus (COVID-19) pandemic or other infectious diseases, where health care facilities become overwhelmed by the volume of response from patients seeking care for suspected symptoms (an increase as much as 50% each week). Many patients with non-life threatening symptoms will be asked to schedule telemedicine appointments.
Through an emergency declaration under the Stafford Act and the National Emergencies Act, Medicare coverage will now include three types of virtual services: Medicare telehealth visits, virtual check-ins, and e-visits. Providers will now be reimbursed for virtual care at the same rate they are for in-person visits. This will help patients avoid unnecessary office or hospital visits, hopefully lowering their risk for contracting viruses such as COVID-19.