What is Additive Manufacturing Software?
Additive manufacturing software, or AM software, enables successful 3D printing jobs by preparing all work, optimizing designs, minimizing design to manufacturing lead times, and reducing the total cost of operations through minimal print time and material consumption.
Additive manufacturing software takes CAD data and prepares and optimizes that data for a 3D printing process. The preparation process includes optimization techniques, building proper supports to prevent build failures, simulations of various build methods, establishing the best printing strategies, calculating scan-paths, arranging the final build, and sending to print. Managing the workflow of an additive manufacturing process is also a core part of additive manufacturing software, as it helps your business oversee order turnaround time and maximize machine utilization rates.
Additive manufacturing, commonly known as 3D printing, is a process that allows you to create physical three-dimensional objects directly from a computer design file. Additive manufacturing software lets you try out various designs and test the printing of these parts at the end of the design cycle. The most common materials used in additive manufacturing include polymer composites, metals, ceramics, foams, and gels.
Examples of products made with additive manufacturing software include smaller products such as apparel and jewelry, and even larger-scale products such as automobiles and houses. More commonly, manufacturing environments are 3D printing replacement parts for machinery and prototyping new products via molds and jigs. These techniques can help create new bodies of existing products and run "what-if" scenarios at a far lower-cost than physically building a product via subtractive methods and putting it to use.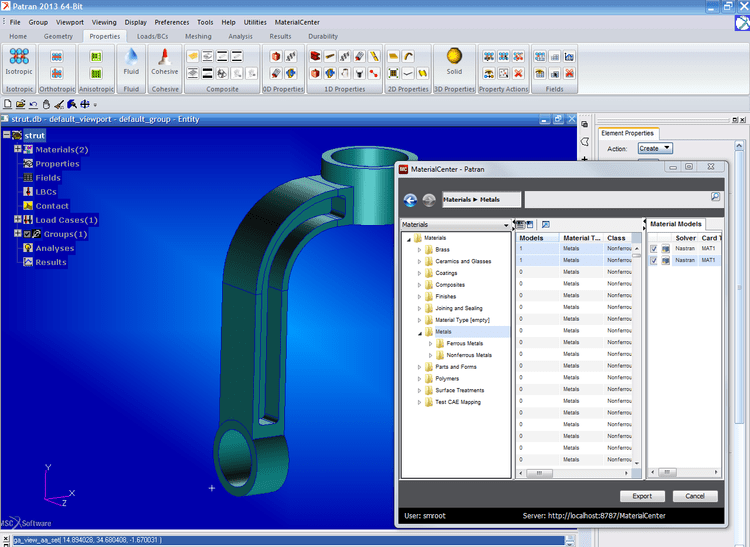 Features of Additive Manufacturing Software
Computer-aided design (CAD): Build a 3D model of the desired end-product using various parts and specifications.
Simulation: Use topology optimization and lattice structures to discover a material layout that can be optimized within a given design space, using specific loads, boundary conditions, and constraints.
Job Management: Monitor which 3D printing jobs have been ordered, which are printing, which are ready to be shipped, or on-hold. View the cost of each job, the expected time, and the materials needed to produce.
Quoting: Provide a quote or estimate for a specific additive manufacturing order.
Manage Orders: View the manufacturing jobs currently on order and any pending shipments for needed materials to complete the job such as alloys, elastomers, plastics, composites.
Build preparation and machine planning: Plan out the use of all available machines at varying times throughout the day to maximize throughput. Improve machine planning by ensuring the workers, machines, and needed materials are available during the scheduled build time.
Material batch management: Manage the quantity of material produced during a production run. Ensure proper material is kept in stock to complete production runs. Ensure manufacturing orders remain cost-effective by batching together similar manufacturing jobs.
Post-processing: Ensure orders are moved along in the supply chain and shipments are created and sent to the appropriate party for processing and distribution.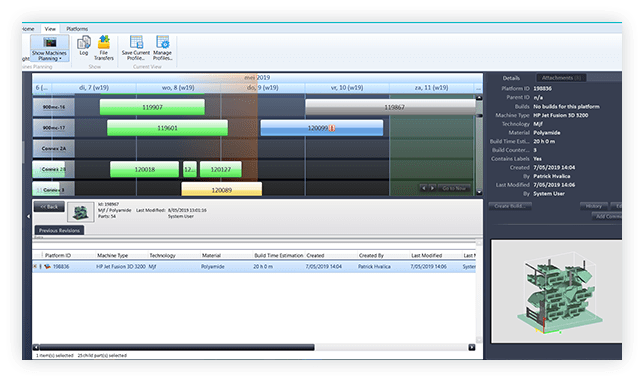 Benefits of Additive Manufacturing Software
Since the inception of additive manufacturing, companies have found more affordable ways to implement it's benefits. This also means that training options for AM software and using available 3D printing methods are becoming more easily accessible. AM also has the benefit of helping to reduce waste and save on energy costs. Some of the top benefits of additive manufacturing software include:
Compare Material Properties and Store Test Data
A key benefit of additive manufacturing software will be selecting the correct material to build your product. Most AM software will help you compare material properties by running a series of tests. This helps you test out different factors and scenarios, such as stress tests or the total cost of production, which can help you consider, compare, and weigh all options.
How a product functions, it's stability over time, the durability of the product, it's final appearance, and the economics of creating the product are all things that the manufacturer can look into with additive manufacturing software.
Analyze Complex Design Data Trends
Given the complexity of certain additive manufacturing methods (in comparison to traditional subtractive manufacturing methods), AM software can provide data on the most efficient design methods for your given product and resources. This data can in-turn be analyzed to discover which manufacturing technique, AM process, or AM principle will work best for your operations.
Additive manufacturing software requires this level of data analyzation due to the different ways that AM processes handle materials (compared to traditional manufacturing methods). The additive manufacturing of parts that have complex enough materials composition and property gradients will need to have their materials looked into thoroughly prior to manufacturing into the final product. A metal additive manufacturing method used for one component (made of titanium) may not be suitable to produce a component made of another metal part (such as aluminum). This is because of different additive manufacturing principles that may need to be applied, such as polymerization (where a photo-polymer resin in a vat is selectively cured by a light source), ink/binder, melting and freezing, or joining.
An example exists in thermal management systems, where the design freedom provided via additive manufacturing gives way for optimized cooling with low flow rates and high heat transfer performance. Numerical analysis of copper, aluminum, and titanium can be tested ahead of time to ensure a reliable single piece of construction turns into a high-performance product.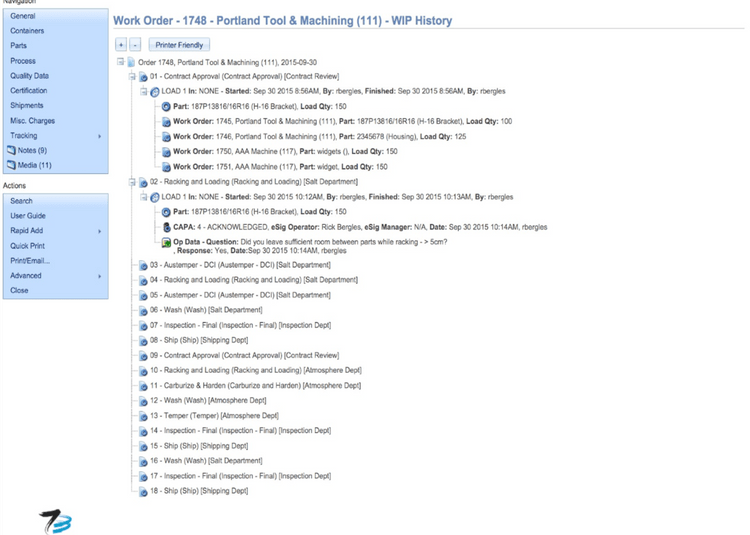 Types of Additive Manufacturing Software
Just as there are many types of additive manufacturing processes (such as powder bed fusion and vat photopolymerization), there are equally as many types of additive manufacturing software. It's easy to get lost in the many types available, but if you have a better understanding of what types exist, you may be able to find the best fit for your company in a shorter amount of time.
Additive Manufacturing Design Software
At the start of any additive manufacturing process is the design and development phase. The design is typically done via CAD or computer-aided design software. CAD software helps draw and create build plans with specific dimensions and builds a 3D model of various parts and specifications.
The visualizations created in additive manufacturing design software, or CAD software, will help give you an idea as to what the final product will look like. This software also gives recommendations on the types of machines to use and any support strutures needed. Overall, additive manufacturing design software is intended to streamline your workflows and reduce any build errors from occurring, meaning your product can end up in a customer's hands faster.
Other types of additive manufacturing design software include:
Modeling and sculpting software: Creates models by manipulating objects. Usually used to create more artistic/freeform shapes and models.
Mesh software: Mesh software creates an area of geometric space into high-quality cells. Mesh software is used to make a more complex type of shape. This is because it can be hard to truly show curvature or specific angles on a computer screen, so a very high number of small flat surfaces are used in their place.
Additive Manufacturing Simulation Software
Similar to the design software, additive manufacturing simulation software is a more broad concept that focuses on design validation, improving build setup, and simulation of the print process. Simulation software in additive manufacturing utilizes topology optimization and lattice structures, meaning material layout will be optimized within a given design space, using specific loads, boundary conditions, and constraints.
Simulation techniques help compression moldings of composite materials, in predicting both the microstructure once they are made as well as their performance afterward. The goal of additive manufacturing simulation software is to deliver a package that can make a complex composite structure. These structures usually have a stochastic microstructure that can predict failure within the product, which is critical to confidence in your product.
The major costs in using composite methods are tooling and producing the tooling correct the first time. Additive manufacturing simulation software helps provide a quick and inexpensive way to test these methods out.
Simulation software can simulate both additive and traditional machining capabilities. Simulating both operations can identify potential problems when implementing additive methods. Users can access detailed histories, which saves programmers time by quickly identifying the source of errors. This additive capability checks accurate laser cladding and material disposition, detects collision between the machine and the additive part, and find errors/voids and misplaced material.
Overall, an additive manufacturing simulation software will transition your research and development efforts (R&D) into a manufacturing operation you can trust and profit off of.
Additive Manufacturing Workflow Software
A core part of the production process, additive manufacturing workflow software oversees order turnaround time, maximizes machine utilization rates, and overall provides controls needed for your AM production. These solutions are most related to manufacturing execution systems, or MES software, but have more of a focus on working in an additive manufacturing environment.
Additive manufacturing workflow software handles anything that relates to the production planning process. When orders are received, any order requiring a 3D printer will be optimized and go to the correct location. Quotes should be automatically generated for these 3D printing costs, as well as the creation of build-time simulations. From there, workflow software will help create a machine schedule that includes data on build times, material usages, and can help you plan the most efficient way of creating these manufacturing jobs.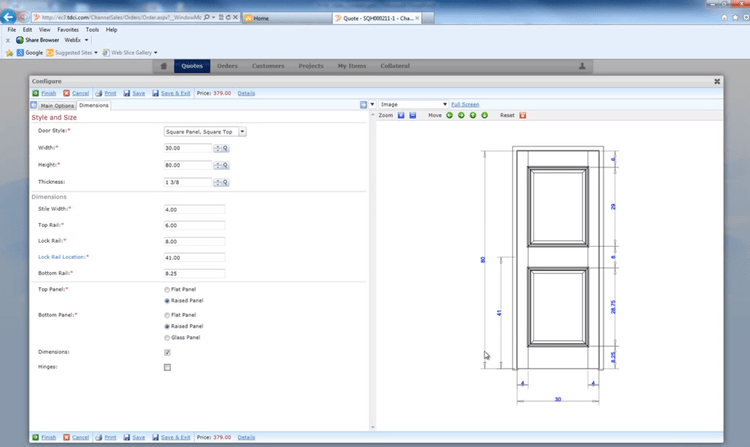 What Does Your Manufacturing Business Need?
Most traditional manufacturing processes follow a subtractive method, meaning the material is subtracted or formed from raw material. For companies that use 3D technologies to add material through an automated process (adding layers by depositing material, hardening material, melting a powder, etc.), this is called additive manufacturing and requires the special types of the software mentioned above.
To figure out which of these solutions you need, you'll need to analyze your current build methods, look at your existing software environment, and determine what areas you could improve in.
Many MES and QMS software options make it very easy to implement additive manufacturing capabilities into your tracking, monitoring, and documentation process.
A few professionals who work with AM businesses had the following to say about the future of additive manufacturing:
Organizations are going to need their MES/QMS software providers to give them the capability and functional components they need to have better control, detailed audit trails and documentation, and the ability to ensure compliance. Ron Beltz, Bluestreak
The only customization that is often required is the integration into MES and QMS tools & The actual preparation and build of an AM part is only part of the process. Raw materials, scheduling, and post-processing need to be planned and scheduled. Eric Miller, PADT