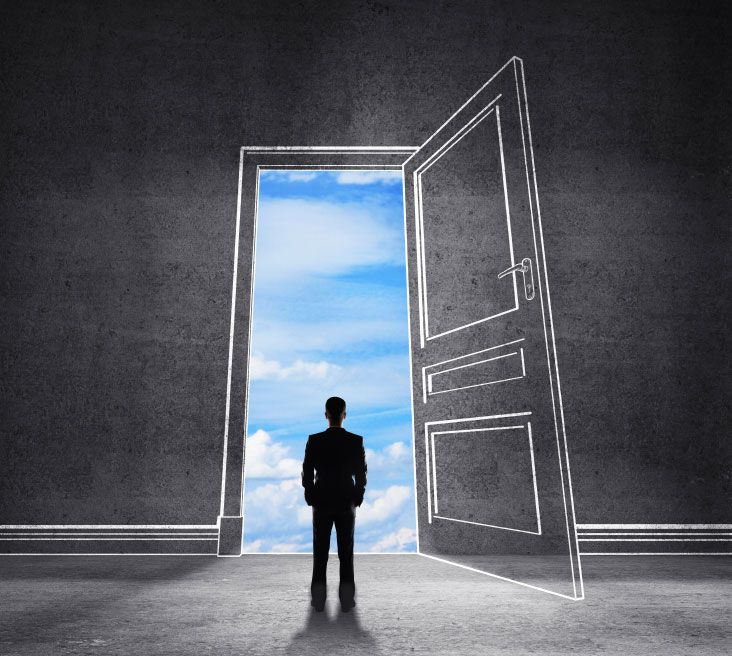 There are lots of reasons to purchase ERP software. But start to poke at any of the reasons you might brainstorm and you'll find a common driver emerging behind the majority of them: the desire for improved automation and efficiency. The more automatic and the less manual the software--the better. Obvious, right? Certainly. But there are a number of hang-ups worth being aware of that often prevent businesses from appreciating and capitalizing on available ERP automation opportunities.
Efficiency: The Core ERP Benefit
There are many ways that efficiency expresses itself as the underlying, core business software benefit of an ERP system purchase:
A new collaboration module? It allows you to avoid the time and expense of getting people together.
A stronger reporting engine? That helps you avoid manually generating complex reports.
An e-Commerce add-on that open up a new sales channel? Really, it just represents a more efficient way to capture revenue than simply catering to customers satisfied with direct sales.
The Aberdeen Group, a preeminent technology and market research company, collected some great research about the effect of ERP adoption on efficiency improvement in a 2013 study (free registration required). Here's three particularly significant findings:
Midmarket organizations using ERP software required 6.2 days a month to close their books. Companies without ERP systems averaged 10.4 days a month to complete the same task.
ERP adopters maintained an "internal schedule compliance" rate of 90%, while it dropped to 84% in companies with no ERP system.
Companies with ERP increased in profitability by 10% during the period of study, while those without ERP registered no profitability improvement, on average.
Identifying the Enemy: Manual Processes
So if the goal of your ERP purchase is to increase efficiency via automation, it's "manual processes" that need to be sent to the front of the firing line. What do we mean by "manual?" We're talking about "manual" in a relative sense here.
Spreadsheet based work that is conducted outside the highly automated core enterprise software environment could be considered "manual." Reliance on spreadsheets is a common workaround when dedicated software functionality is missing to support a particular workflow. The limitations of spreadsheets from an efficiency standpoint are well-documented. One of the largest time expenditures simply comes from the process of error correction. A study by Ventana Research (free registration required) found that nearly half of their research participants claimed that resolving spreadsheet issues "stretches out the time it takes to complete business processes." To make matters worse spreadsheet inaccuracies are rampant. The Wall Street Journal recently reported that University of Hawaii researchers found that 88% of spreadsheets contained errors. ("88% of spreadsheets have errors", The Wall Street Journal, April 20th, 2013)
Digging Deeper Into ERP Automation Benefits
Automation allows for a lowering of costs by replacing expensive human labor work with inexpensive software processing. But the immediate impact of lowering labor costs is not the only benefit of increasing automation.
Utilizing software that delivers a higher level of automation also allows you to:
prevent errors by reducing human data entry,
more easily maintain a single version of the truth allowing for consistent financials, and
increase the ease of maintaining real-time data.
Overcoming Obstacles Standing Between Your Company and Efficiency
Clearly, there are significant benefits to utilizing a tool that will leverage automation opportunities in order to create financial management efficiencies. That's easy to see in the abstract. In the real-world, though, there's quite often resistance to the concept of investing in more robust and capable ERP software. "We can't afford it." "What we've got in place isn't perfect, but it works." Those are powerful ideas. And, unfortunately, they very frequently keep organizations from exploring tools that really could help them run more profitably. Understanding the most common obstacles to considering more capable software, though, is important. It allows you to make an objective, data driven decision on what is in the best interest of your company.
Consider some of the main reasons companies may overlook the opportunities related to running more capable, automated ERP software:
1

Not Understanding That the Automation Opportunity Exists

The software market moves fast. It is very broad too. There are literally thousands of ERP systems on the market today. Smaller and smaller industry niches are being increasingly catered to with every new software release. Every company is unique. It's true. But with the trend toward industry specialization, it's likely that even your most unique processes can be supported with software on the market. Many companies dismiss the possibility of ERP software simply because the last time they searched, there may not have been options specific enough to match workflows. In today's market, it's likely that that has changed.
2

Failing to Quantify Current Labor Costs

The status quo often seems acceptable if you don't examine it closely. Let's consider a common situation.

Imagine a company with multiple financial analysts each downloading data into spreadsheets to run specific reports that can't be generated in the current system. It may only take an analyst 20-30 minutes to run the report. Not too bad on a one-off basis. But imagine the multiple analysts conduct this manual process, say, 20 times a week. That's 520 hours of work a year. Even at an extremely conservative labor rate of $20/hr, we're still talking about $10k+ a year of labor costs. Conservatively. And, that's just one single instance of tallying the cost of a seemingly innocuous manual process.

How many instances of major process inefficiencies exist in your company? What's the total cost? Very often, asking these questions and diligently pursuing the answers makes the status quo look significantly less tenable.
3

Overlooking the Social Proof

Have other similar companies used software to solve issues that mirror your own? Have you looked into how the competition is tackling challenges? Straightforward as it seems, many buyers overlook the readiness with which they can access high quality information on what has worked for others.

ROI exercises are fundamentally important to estimating probable returns. But they are not the only source for evidence that you can increase efficiency. Case studies offer a rich source of information on what is working in the real world and the returns that can be generated. Don't forget to lean on your prospective sellers, too. Software consultants have an advantage you don't: namely extensive experience watching how others have attempted to solve their issues. Tapping this expertise is really as easy as making it a point of inquiry.
4

Perceiving a Lack of Available Capital

Here's a not-so-well-guarded secret that for some reason still remains frequently overlooked: You don't have to pay all at once. Depending on the size of your organization, a $20k, $50k, $100k, or $500k investment can represent a significant lump in your company's expenses. Even in cases where you are expecting positive and rapid returns on your investment, that can be difficult to swallow.

But these short term challenges don't need to represent a reason to pass up improvements that are in your company's overall financial best interest. In fact, the barriers to entry, with regard to software acquisition, are lower than ever. The software as a service model is very attractive to many companies for this reason. The SaaS model inherently spreads costs out over time. With a SaaS program, your major costs are generally not lumped up front, but distributed in monthly or annual subscription style payments. (For more information, read our article on software as a service) Similarly, many providers of traditional client-server software offer payment schedule options. And, software financing is a well established practice.
Weighing the Opportunity and Moving Forward
The reality is that every situation is different. Your processes, your technology assets, and your financial situation are different than even your closest competitors'. What makes sense for your organization is a specific, unique thing. That being said, many companies have seized on the automation opportunities offered by ERP software to their financial benefit. Is the time right for your business to do the same? Hopefully, this article has given you some additional insight on the answer to that question.