ERP, or enterprise resource planning software, is an integrated suite of business applications designed to automate the back office functions of your organization–including financials, sales, and operations.
ERP examples can be presented in three major categories:
Industry-specific
Company size focused
Deployment method
A business will typically search for an ERP software based on one of these categories, and begin their search for the best ERP software once they've found the subclass their search should start in.
From there, you can look at a large variety of top ERP examples.
Industry-Specific ERP Systems
An industry-specific ERP software provides the same essential features for day to day operations as a generic ERP option (such as accounting, sales, and business management). However, these solutions often go the extra mile in providing capabilities tailored to a specific industry, or to unique operational needs that a generic system can not handle.
Many businesses would understandably prefer an ERP solution that was designed for their industry. The thought process being, these developers either understand the intricacies of their industry better, or have experience working the day to day operations of the industry. Therefore, they can better understand support issues or requests for improvement.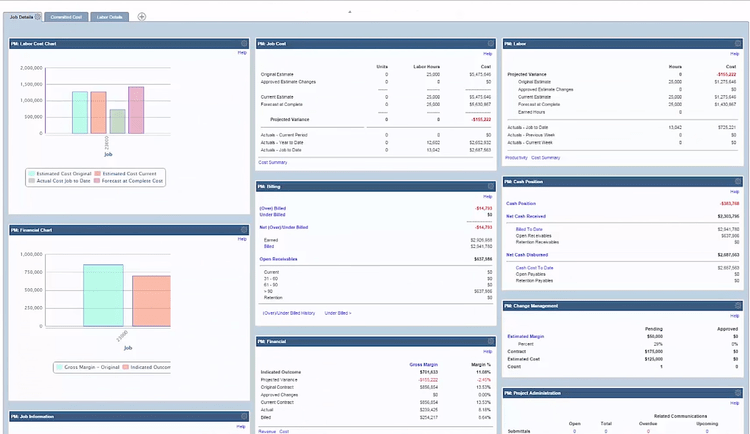 While generic, non-vertical-specific ERP solutions may be ready to go out-of-the-box and include a wide range of functionality, they likely include pieces of functionality a business won't need. These nonessential features can bloat the cost of an already expensive software and complicate implementations, and/or possibly confuse your staff. This makes the idea of an industry-specific ERP system as being leaner and more efficient.
One example of the usefulness of industry-specific ERP is within the world of manufacturing. A manufacturing-focused ERP software (more commonly known as MRP software) can let a production planner utilize production scheduling–helping plan production on the shop floor by determining the need for materials and capacity in order to complete a manufacturing production order. A generic ERP software would likely require integration with a third-party software, or an expensive customization to be built by the software provider that could require extensive design and test time.
Here are examples of other industries and functionality that only an industry-specific option will include:
Construction: Construction project management for project planning/scheduling and resource allocation, bid management for streamlining procurement and RFIs/submittals, and estimating to build cost models and create takeoffs.
Health Care: Store patient data on medical and treatment histories, schedule patients based on healthcare provider availability, and prescribe medications that are sent to pharmacy locations.
Transportation: Manage routing with dispatching and planning to create efficient routes by analyzing maps and traffic information. Oversee a fleet's maintenance schedule and account for preventative maintenance, tire conditions, parts, and repairs.
In short, an industry-specific ERP software will reduce costs, speed up implementation, and better serve customer requirements to serve the industry's best practices.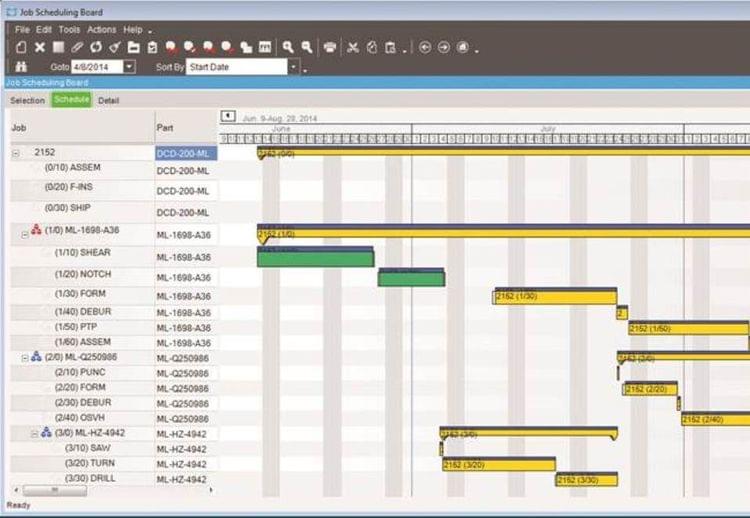 Company Size Focused ERP Systems
Another example of how to view an ERP system is based on the size of the companies they target with their product. Small and medium-sized businesses (SMB) will have different needs than a small and medium-sized enterprises (SME) or large enterprise, and thus the systems targeting these sectors will differ in both functionality and price.
While in theory, a small business could succeed with an ERP software designed for a large enterprise, they would likely be receiving far too complex of a solution riddled with features they don't use–as well as a price tag far too expensive for their usage. Likewise, a large enterprise may enjoy the cost savings provided from a small business ERP software, but will quickly find the system to be limiting based on the offered functionality and accessibility available to their large user base.
Small Businesses: Solutions will be affordable and easy-to-use while including core modules such as operations, financials, and sales. Ideally the small business ERP system will be affordable initially but allow for the ability to add more modules as your business grows.
Mid-sized Businesses: Growing businesses will want something scalable, with the ability to add more users or additional functionality as the business grows. These businesses should be thinking of where they will be in the next 3-5 years and bring in more sales (and thus, require a more comprehensive system for managing orders, inventory, and/or invoices). More employees may mean an increased need for payroll, scheduling, benefits, etc.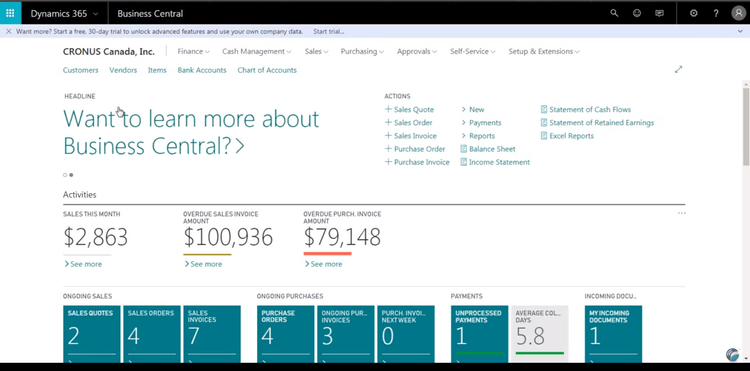 Deployment Methods of ERP Systems
ERP solutions can be broken down into their method of deployment:
On-Premise: An ERP software that is sourced in-house and maintained at a physical office on local hardware systems. Can also be managed from a dedicated data center. Can only be accessed on-site or in-office (on the premises).
Hosted (Cloud): Cloud software, or software as a service (SaaS) means a software vendor takes care of managing any associated servers, maintenance, and running costs at their own data center. Businesses have access to their data and ERP functionality via remote capabilities and/or a web-browser.
Hybrid: A combination of on-premises capabilities and cloud-based capabilities that work in unison. Commonly a multi-sourced modular application environment that provides the best of both through a two-tier architecture, meaning all core capabilities (such as manufacturing and financials) are maintained on-premises and other applications (such as CRM and sales) are maintained via the cloud
Furthermore, each of these deployment models carries a unique pricing model:
On-Premise: Usually billed upfront in one large sum for the purchase of the software on top of implementation and training costs. 1st year support is usually included through most software vendors. Ongoing costs thereafter will be for services such as annual support and updates. This payment method is more frontloaded, with lower ongoing costs.
Hosted (Cloud): Usually billed as a subscription-based pricing model. Software costs can be paid monthly or yearly. There are upfront fees for setup and training. This payment method is spread out, with costs evenly distributed over the course of ownership.
Hybrid: This combination will also provide a combination of both pricing models–allowing you to pay upfront for on-premise functionality and continue to pay on a subscription-basis for cloud functionality.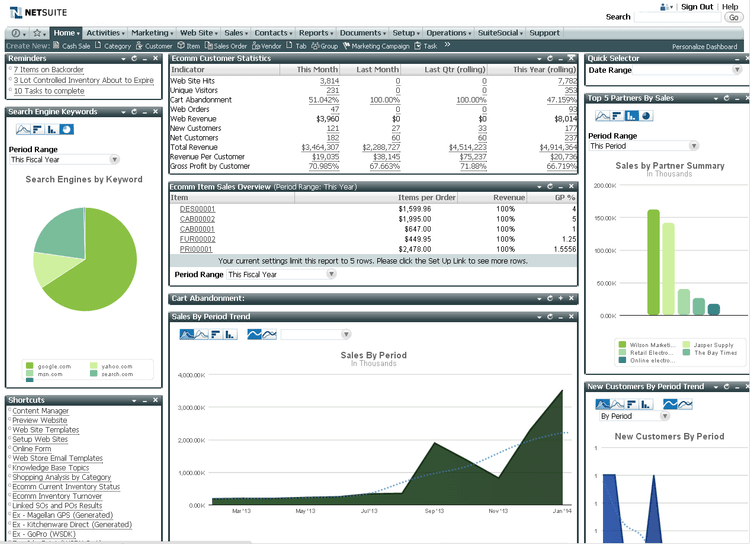 Examples of Top ERP Systems
The following products were chosen as our Editor's Picks, a collection of some of the top ERP software options on the market today.