Enterprise resource planning (ERP) software creates a system of business applications designed to streamline and automate the back office functions of your organization--including accounting, forecasting, customer relationship management (CRM), and human resource (HR) operations. Some offer different functionality based on industry standards or company size. A few examples of the most well-known ERP solutions include SAP, Oracle NetSuite, Epicor, Acumatica, and Microsoft Dynamics 365. Discover what makes each of these systems an ERP:
SAP Business One, available on-premise and via cloud, covers the core functionality a small to mid-size business expects from an ERP: modules for accounting, supply chain management, customer relationship management (CRM), and reporting.
Particularly popular amongst manufacturers due to Material Requirement Planning (MRP) features, SAP Business One's core functionality serves a wide range of industries. And the software is customizable to create a more personalized end-user experience.
Oracle NetSuite is often described as the most deployed ERP in the world. The main modules support finance, sales, HR, and other business operations, including real-time data visibility for more informed decision-making.
While popular with small and mid-market businesses, the modules with supply chain and warehouse management functionality make NetSuite also popular amongst enterprise-level organizations.
Acumatica Cloud ERP, as the name suggests, is a primarily cloud-based ERP platform made with the SMB market in mind. Like other ERP solutions, Acumatica offers business management applications for financial, accounting, inventory management, and more.
There are industry-specific versions of Acumatica, including:
Construction Edition
Manufacturing Edition
Retail-Commerce Edition
Distribution Edition
Each edition has slightly different functionality to best suite each area, such as the Construction Edition including accounting modules for general contractors, home builders, and land developers. Flexible configuration options make even the base version of this software suitable for use by different industries.
Epicor Kinetic's integrated ERP has solutions for CRM, manufacturing, supply chain management (SCM), human capital management (HCM), and more. This platform offers scalability for long-term business growth. Epicor notably includes Governance, Risk, and Compliance (GRC) features for keeping organizations compliant with everything from international accounting standards (IAS) to generally accepted accounting principles (GAAP).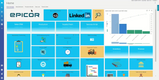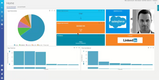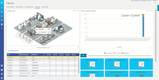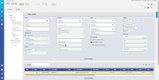 Starting Price
$175/user/month
Client OS
Mac, Web, Windows, iOS, Android
It's worth noting that, while Microsoft Excel is a valuable business tool, it is not an ERP. Instead, Microsoft has Dynamics 365. Like other ERPs, it has financial management, reporting features, and project management. Most notable of all is how Dynamics 365 can operate with other Microsoft software products.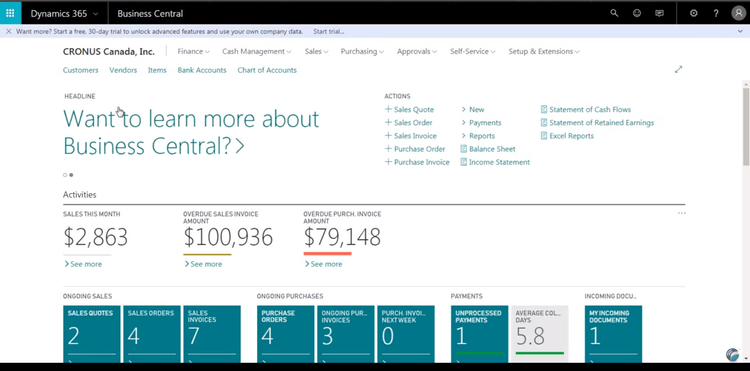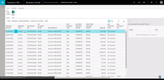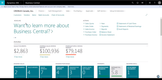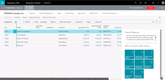 Starting Price
$70/user/month
Industry-Specific ERP Systems
While many of the above ERP examples are made for any type of business, there are many industry-specific options as well. Unlike the more general programs, specialized ERP software provides capabilities tailored to certain business processes. Further, the vendors can better understand support issues or requests for improvement.
One example of industry-specific ERP is within the world of manufacturing. A manufacturing ERP (MRP) software plans production on the shop floor by determining the need for materials and capacity in order to complete a manufacturing production order. A generic ERP software would likely require integration with a third-party software, or an expensive customization to be built by the software provider that could require extensive design and test time.
By following an industry's best practices, these solutions can reduce costs, speed up implementation, and better serve customer requirements to serve the industry's best practices.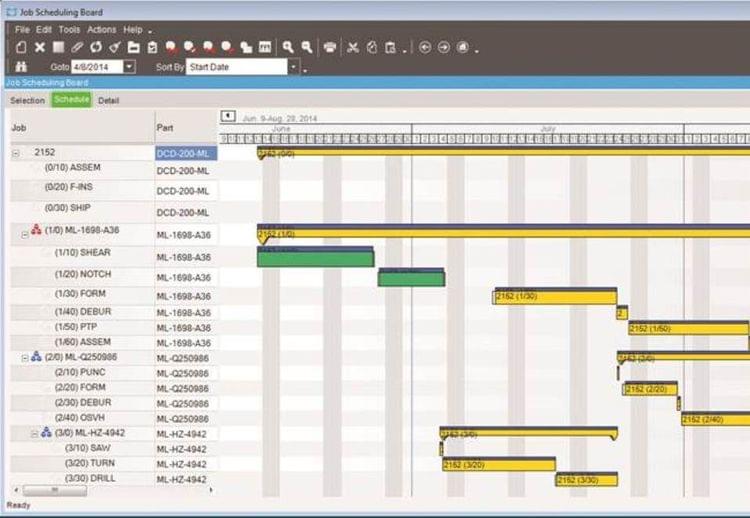 Deployment Methods
Finally, ERP solutions can be broken down by method of deployment:
On-Premise: An ERP software an in-house software at a physical office on local hardware systems. Can also be managed from a dedicated data center. These systems can only be accessed on-site or in-office (literally on the premises).
Software licensing is typically billed upfront on top of implementation and training costs. The first year of support is usually included, though there may be ongoing costs for annual support and updates. This payment method is more frontloaded, with lower ongoing costs.
Hosted (Cloud): Cloud software, or software as a service (SaaS) means a software vendor takes care of managing any associated servers, maintenance, and running costs at their own data center. Businesses have access to their data and ERP functionality via remote capabilities and/or a web-browser.
Usually billed as a subscription-based pricing model. Software costs are often paid monthly or yearly. There are upfront fees for setup and training. This payment method is spread out, with costs evenly distributed over the course of ownership.
Hybrid: A combination of on-premises capabilities and cloud-based capabilities that work in unison. Commonly a multi-sourced modular application environment that provides the best of both through a two-tier architecture, meaning all core capabilities (such as manufacturing and financials) are maintained on-premises and other applications (such as CRM and sales) are maintained via the cloud. This combination will also provide a combination of both pricing models--allowing you to pay upfront for on-premise functionality and continue to pay on a subscription-basis for cloud functionality.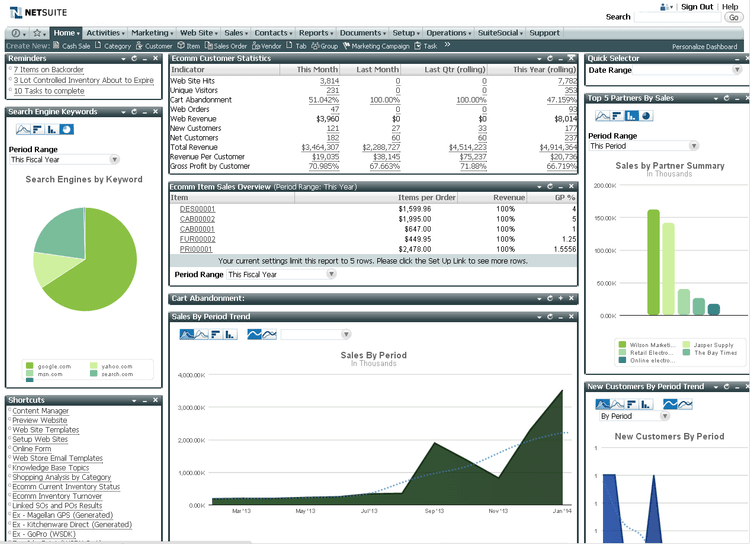 ---
Further reading about ERP
---