What Is Recurring Billing Software?
A recurring billing software (also referred to as a subscription billing software) is invoicing software that is designed to manage automated payments in real-time for goods and services provided by an eCommerce subscription business. These systems track the full lifecycle of recurring payments, keep records of invoices and accounts receivable, and provide refunds (when necessary).
Similar to subscription management software, recurring billing software can also allow customers to have greater control over their subscriptions through self-service portals; allowing customers to change their billing methods, upgrade or downgrade their services, or cancel altogether. Beyond subscription billing, a recurring billing system can let customers sign up for trial offers, renew their memberships, redeem loyalty points, and more.
A recurring/subscription billing software can also help you improve your recurring revenue models by integrating within any in-house accounting software (such as QuickBooks Online) or ERP suite (such as NetSuite). Since billing is a key part of any accounts receivable module, your recurring billing solution should be able to support various recurring revenue models (such as per-user or usage-based) and send the appropriate data to your financial system to ensure key metrics can be tracked.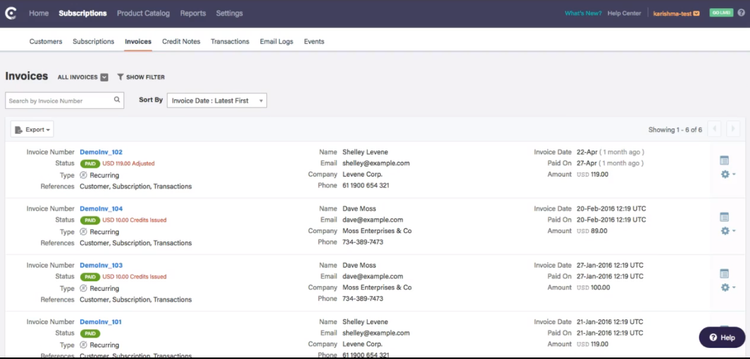 Features of Recurring Billing Software
Billing and Invoicing: Creates invoices that display the contact information, invoice number, line items, subtotal, total, and refund amount. Billing forms are generated for rendered services and products. Create custom invoices complete with company branding
Payment Processing: Accept payments from credit cards, debit cards, bank account (ACH) transfers, PayPal, mobile apps, wire transfers, eChecks, and more.
Customer Management: Store information on your customer relationship history, including past invoices, previous cancellations and suspensions of orders/memberships, renewal dates, and more. Change the billing and shipping addresses of customers and manually record payments made in-person or received through other manual methods (mailed in or faxed).
Customer Portal: Let customers sign up for trial offers, renew memberships, and schedule payments from their own logins via a web portal.
Subscription Management: Get an overview of all your customer subscriptions simultaneously within a single dashboard. Includes renewal details, loyalty programs they are involved with, payment calendars, and trial management.
Dunning Management: Recover failed credit card payments through retries and avoid unintentional cancellations (involuntary churn). Sends emails to customers about failed payment transactions and ask them to update their payment details. Establish retry schedules and/or establish better customer communication through push notifications or automated phone calls.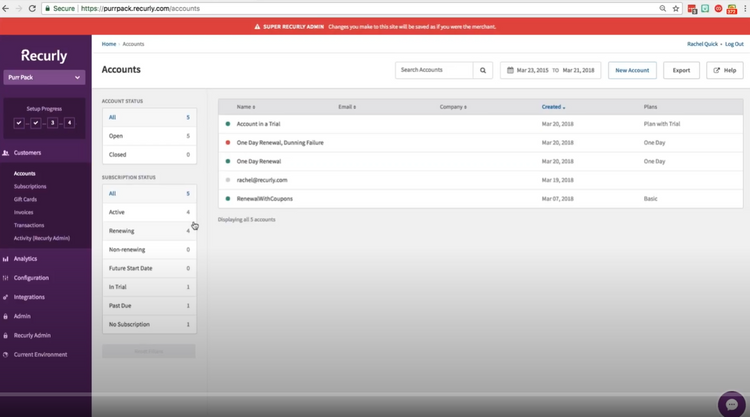 Benefits of Recurring Billing Software
The top benefits of using subscription billing systems include:
Reduce The Number of Late and Missing Bills
A recurring billing system will let your small business accept payments at any hour of the day through an automated process. An online payment system will let customers log on at their convenience to make their payments ahead of schedule, or inform them of when their payment is going to be renewed for their subscription. Customers are no longer left with the monthly task of having to remember to mail in a payment or to even log onto their account to enter in their payment details.
Features such as custom billing logic can always help improve customer satisfaction by providing them with billing terms they are more likely to agree to and avoid canceling their subscription. For example, giving your customers an option to pay annually (for a slight discount), monthly (for convenience), or for a custom period will ensure they get billed in the manner they desire most. Everyone does their own personal budgeting and accounting differently, and they'll enjoy you being flexible with them.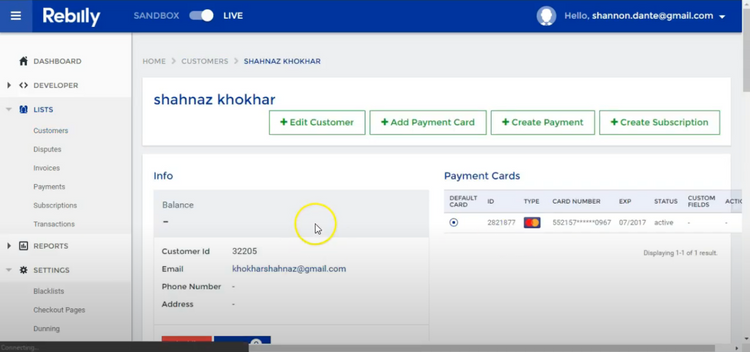 Improve the Customer Experience, Retain More Customers and Avoid Cancellations
Any person that has signed up for a gym membership or a monthly streaming video service (such as Netflix) may have noticed the auto-pay capabilities. Some companies may require you to sign up for auto-pay to enjoy membership with them, while others strongly encourage it. This is because it takes the headache out of chasing down late payments.
Simply put, recurring payments lead to higher customer retention. These automatic payments generate a large amount of revenue because payments remain out of sight. A customer is far less likely to dispute a charge or ask for a refund if the transaction has already occurred; they may simply wait for the next billing cycle to end.
Customers will also enjoy the flexibility of a recurring billing system. Rather than be bogged down with a monthly invoice that they have to follow-up on, they can simply keep their payment details saved in your database and have their card charged each month. As long as they continue to receive the goods and services agreed upon (no interruption to their membership), then they can continue to enjoy your company's offerings. The mindset of having to pay your company each month will have been completely removed from the equation.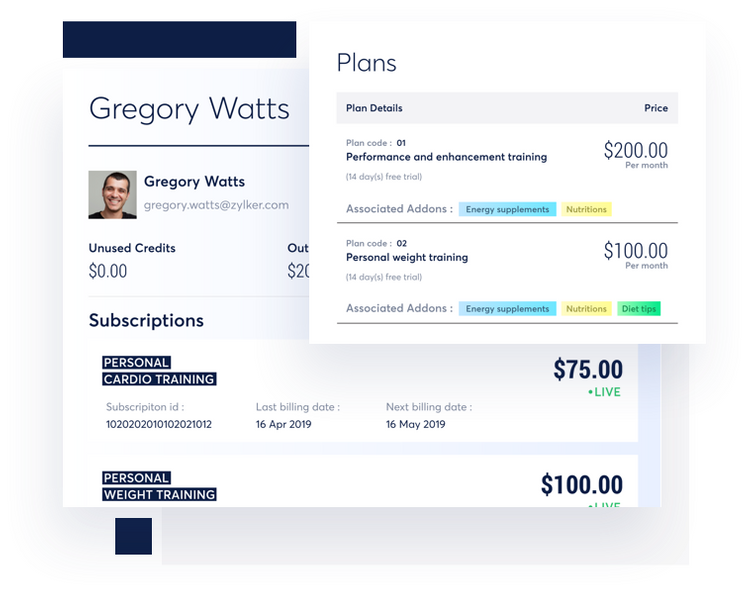 Store Customer Billing Details Safely
Letting customers checkout in a payment gateway on your website is an easy way to let customers complete their purchases. After the initial purchase, customers want to feel a sense of comfort knowing your business can be trusted with their payment methods. This is because your business will be charged with the responsibility of storing dozens, hundreds, or even thousands of customers worth of payment details.
Many payment processing solutions that are offered within recurring billing software will be PCI-compliant, meaning your business can handle transactions based on standards set by the Payment Card Industry Data Security Standard.If your company intends to accept card payment, and store, process and transmit cardholder data, you need to host your data securely with a PCI compliant hosting provider.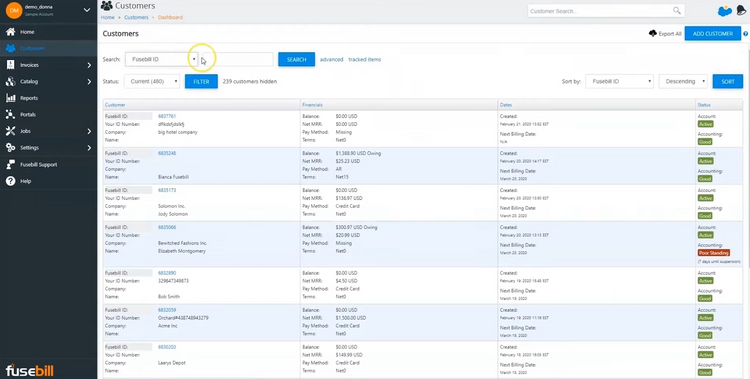 Target Market for Recurring Billing Software
What types of companies use recurring billing solutions? The quick answer is any business that allows customers to sign up for subscriptions. Even if your business does not require automated payments each month, recurring billing software can help better organize payments being made to your company by pairing payments and invoices to specific customer accounts.
Examples include:
Membership clubs: Gym memberships and golf courses
Companies that allow for payment terms: Business with large purchases that a layman can't pay immediately, such as maintenance agreements (plumbing or HVAC work).
Monthly box subscriptions: Online business such as monthly shave clubs, food/diet box clubs, or any business that agrees to send you items each month for a flat fee.
Utility companies: While the amount invoices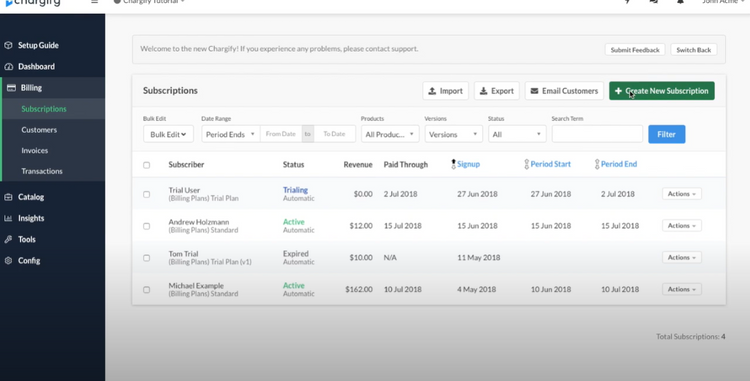 Recurring Billing Software Pricing Guide
The cost of recurring billing software will depend mostly on the number of concurrent users, the number of memberships being billed each month, and/or the total number of invoices being processed each month. Most solutions available on the market are SaaS (cloud-based) options that come with a subscription billing model, meaning you'll pay month to month to gain access to the software.
In looking at a broad range of options, recurring billing software price starts at $15/month and can range as high as $229/month. These solutions will almost always have some level of upfront fees associated with them for implementation and training. These services may or may not be optional. Some software providers may offer discounts for paying on an annual basis.