What is Remodeling Estimating Software?
Remodeling estimating software helps contractors estimate the costs of construction, repairs, and upgrades for specific residential projects. Each estimate is created by calculating expenses such as labor, material, subcontractors, and equipment costs. This data is then used for creating and submitting an accurate bid price for a new remodeling project.
A subset of construction takeoff and estimating software, residential remodeling estimating looks at the unique challenges of upgrading or modifying existing structures. In particular, the software can accommodate change orders from clients who change their mind about different elements of their remodeling project.
Remodelers, contractors, and construction managers can utilize this estimating software for overall bid management along with takeoff, job costing, and report generating. Estimating software can be used by both residential and commercial remodeling services.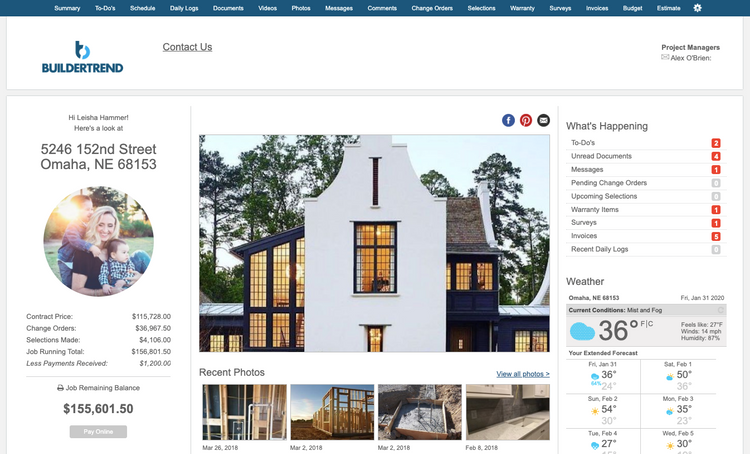 Remodeling Estimating Software Features
Digital takeoff: Digital takeoff allows for dimensional information to be extracted from blueprints and converted into a list of required materials and the associated costs for those materials
Estimate templates: Build customized templates for calculating costs on remodeling projects
Estimate to quote conversion: Turn job cost estimates into customer-facing quotes or proposals for competitive bids
Quote and bid management: Calculate costs related to remodeling projects in order to submit accurate prices on competitive bids or provide customers with reasonable quotes for services
Job costing database: Calculate material, equipment, and labor costs based on defined material base rates and quantity requirements
Project management: Coordinate the execution of project tasks, including planning, scheduling, resource allocation, and quality management
Scheduling: Coordinate with contractors, subcontractors, and clients about labor availability and then practice time tracking when on the job
Change order management: Facilitate customer requests for sudden changes to agreed upon remodeling projects, schedules, or materials
Customer relationship management (CRM): Manage business-customer relationships from the initial bid through to additional remodeling projects
Document management: Construction plans and other important documents are stored and organized in one system for easy access
Reporting and analytics: Estimating which uses inputs from previously performed work to inform likely costs of job work
] Best Remodeling Estimating Software Benefits
Remodeling estimating software can provide many unique advantages to your business. Learn all about the difference estimating software can make when quoting and bidding on projects:
Win More Bids
The remodeling business is highly competitive. Cost estimating for different remodeling jobs is tricky under the best of circumstances. Changing material costs, deals with subcontractors, and endless change orders can all inflate the price. All while competing with other specialty contractors offering lower quotes. Fortunately, remodeling estimates calculated through automated software systems have a better chance of turning into an accepted contract.
Software kickstarts the estimating process by keeping all relevant data in one centralized location. Then, the cost information can be placed into a template to create a highly polished customer-facing bid. These professional estimates made with software are more likely to be trusted by customers than a scrap of paper with handwritten calculations. And by using software, multiple bids can be prepared at once, increasing your chances of winning simply by submitting more.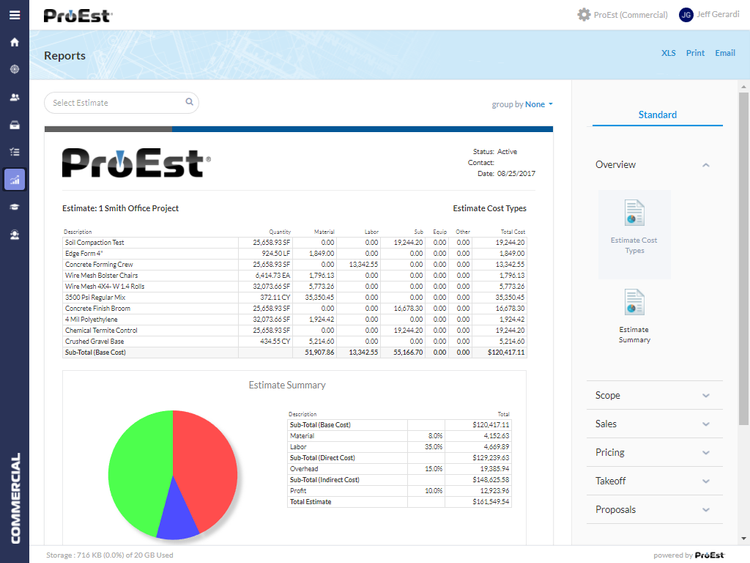 Provide Customer Assurance
Inaccurate bids can lead to a lot of lost money from unhappy clients. CRM tools provided by remodeling estimating software facilitate easier communication from the initial bid to the delivery of final payment. In the construction industry, this communication is key to keeping clients and customers happy and coming back when they need additional remodeling services.
Remodeling projects can very quickly grow in size. Once a kitchen is refinished, it's not uncommon for homeowners to realize they want the dining room to match. Estimators who plan ahead can prepare for these additions with clear estimates for change orders customers can easily understand. And regular communication with the customer can provide remodelers the opportunity to offer extra services as one project is occurring instead of the client searching for another general contractor for the new project.
Reduce Operational Costs
Finally, an accurate estimate can help you lower overall operating costs. Remodelers and construction companies face a lot of uncertainty when working, such as inclement weather delaying outdoor operations or unexpected repairs needed indoors before refurbishment can begin. Unexpected material and labor costs can drastically increase the overall price of a project, especially when third-party subcontractors are involved. All those factors add up to additional costs not covered in initial estimates. Worst case scenario, a client believes they're being ripped off with hidden fees and refuses to pay or ends the contract early.
All-in-one estimating software can account for potential issues in advance, allowing remodelers to provide customers with a range of costs based on changing circumstances. A well-maintained cost database can keep estimates up-to-date with the latest information on materials and labor costs so every bid is as accurate as possible.
Estimate templates can provide remodelers with the valuable gift of time. Instead of generating completely unique estimates from scratch every single time you bid, you can have a variety of templates available to streamline the process. Just input the necessary variables and get a complete quote instantly. This is also useful for updating quotes based on new change orders.
Remodeling Estimating Software Pricing
One of the main variables when determining estimating software pricing will be whether you want an on-premise or cloud-based solution. On-premise products generally include one-time perpetual license fees with included or limited maintenance and upgrades included in the total cost. The cloud-hosted software is usually charged monthly as a SaaS and includes regular updates, maintenance, and real-time IT support.
The SaaS options range from $8 per month up to $299 per month while one-time perpetual license fees average $5,000 per year. There are options to fit every budget and business sizes, from single-person operations to nationwide construction firms. Free versions with limited functionality are often available for independent remodeling contractors, though paid versions include far more features. Find user-friendly, intuitive software to streamline your remodeling estimating today.