What Is Shipping Software?
Shipping software integrates with eCommerce marketplaces and order management tools to help provide real-time shipping calculations for your products. The software provides a single source to rate shop shipping costs with multiple carriers, create and print shipping labels, manage and ship orders, communicate with customers, track inventory, and view analytics.
Also known as multi-carrier shipping software, these solutions prepare all the necessary documents from a single system and let you choose the carriers that provide the lowest cost and/or the best shipping services. Advanced shipping software can be thought more like a freight broker/forwarding/management system (also known as a TMS or transportation management software), which is best for companies handling their own supply chain distribution process.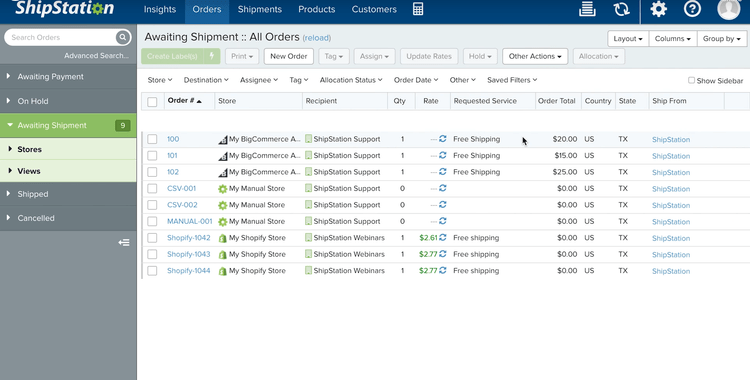 Features of Shipping Software
Create Shipping Labels: Print labels and packing slips via formats that work for your business. Includes branded tracking pages for customers, shipping notification emails, connection with all shipping carries, and the creation of return labels.
Rate Shopping: View real-time rates of shipping in the quoting process and prioritize options to save money and provide quick delivery. Link directly with USPS, UPS, DHL, and other carriers.
eCommerce Integration: Integrate with eCommerce platforms such as Amazon, eBay, Shopify, Etsy, WooCommerce, and more.
Rule-Based Automation: Create actions you want to apply to a set of orders that meet specific criteria, such as new orders, shipping priority, shipping weight, and more.
Order Management: Streamlines order processing by helping merchants capture, track, and fulfill orders across multiple sales channels.
Inventory Management: Tracks all information about products in stock and helps maintain effective stock levels. Includes costing, location tracking, and traceability. Can link with warehouse management systems to help coordinate actions through your distribution center.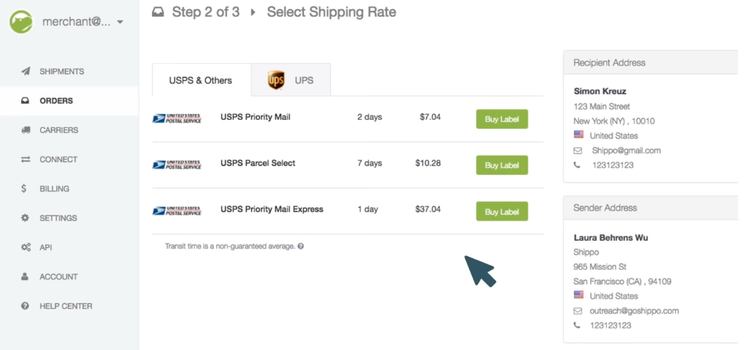 Benefits of Shipping Software
Access To Real-Time Shipping Rates

Shipping management software will integrate with the top carriers to let you find and compare the best shipping rates in real-time. Popular carriers that will integrate with shipping software include USPS, UPS, DHL, FedEx, and more. Once you start importing your sales orders into your shipping software, the rates will automatically be calculated based on the specifications of what is being shipped, such as product weight, dimensions, and shipping destination.

Discounted Shipping Rates and Postage Costs

Many shipping solutions have partnerships with larger carriers to give discounted shipping rates to customers. Shipping software may have an exclusive partnership with one carrier for an ultra-low rate (sometimes as low as 70% off), or link with a handful of major carriers to give discounts on first-class packages, priority mail, flat rate boxes, and more.

Maintain Carrier Compliance and Regulation

Compliance features in shipping software will impact your freight costs and help save you from fraud. When working with a specific carrier, you'll be putting your company's reputation on the line in terms of timeliness and quality of shipping provided, so you'll want to ensure they are up to your standards. This includes monitoring the performance of carriers and highlighting risk factors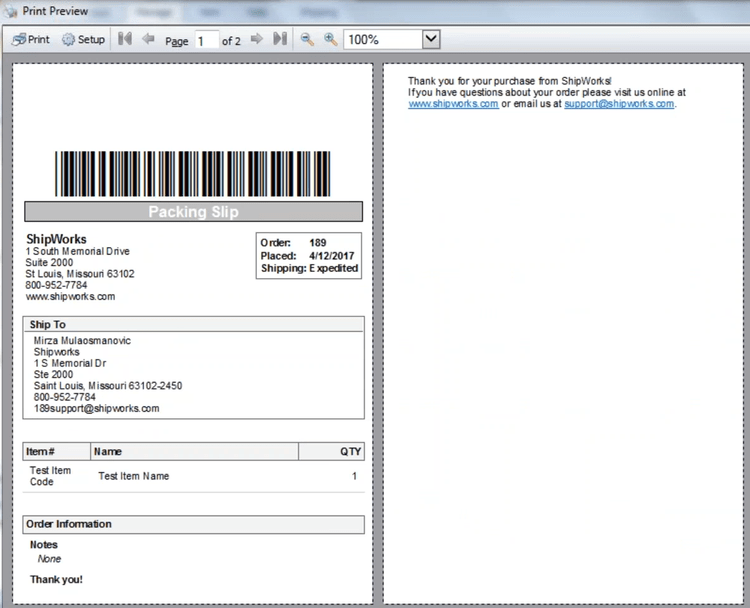 What Type of Shipping Software Do You Need?
Retail businesses: Beginning to sell to customers across the country or around the world should be an added way to bring in revenue, rather than a distraction from your local customers. A brick and mortar store that decides to sell online will want to avoid the frustrations involved with combining in-store to online sales. This means making sure their shipping software talks to any other solution in place (such as a retail POS system). Retail stores with multiple locations can coordinate their shipping efforts to ship foods from a customer's nearby store and update inventory accordingly.
Ecommerce businesses: Ecommerce businesses sell almost exclusively through online stores, and usually at a higher rate than retail businesses. Because of this, they'll need a solution that can process a higher volume of orders each month, as well as integrate with a variety of shipping carriers to determine the best rates for the product being shipped. Integration points to consider include your online selling platform (shopping cart) and any electronic data interchange (EDI software).
Larger warehouses: Larger eCommerce retailers will need to correlate their shipping processes with a warehouse management system (WMS) to properly manage their inventory and fulfillment. The most important benefit will be having an accurate count of available quantities, which will help keep the sales staff and the online marketplace updated with what is on-hand and available to be sold. Picklists and packing slips will also indicate the most efficient manner of shipping and fulfilling orders so you can get more orders out the door quicker.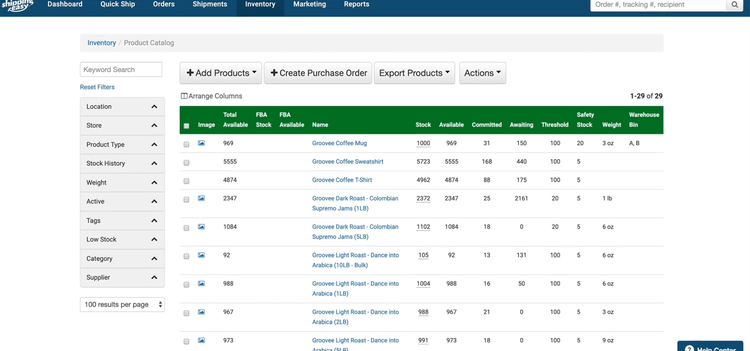 Shipping Software Integrations
Integrations with eCommerce Platforms: Order management systems and eCommerce platforms will both track orders from creation to fulfillment, and make sure the product goes through its lifecycle to end up at the customer's doorstep. Most eCommerce and OMS systems are bolt-ons to ERP solutions and do not have an integrated shipping capability. Integrating a shipping software with your eCommerce
Integrations with ERP Systems: Multi-carrier shipping software helps connect parcel shipments in unison with your ERP. The right shipping software ERP integration will improve the visibility into the spending your business handles and help you find the most cost-effective way to ship or transport your goods.
Integrations with Shipping Carriers: Many shipping solutions will either integrate exclusively with one carrier for market-low rates or integrate with a variety of shipping carriers to help you shop around for the lowest rate. Carriers commonly integrated with include USPS, FedEx, UPS, and DHL. Depending on the shipping size, weight, location, and priority, you can browse a variety of shipping methods to choose the most efficient and cost-effective method.