What is Accounting Practice Management Software?
Accounting practice management software helps accounting professionals, CPAs, and bookkeepers with task and project management, workflow automation, and collaboration with their team and clients. This is accomplished through real-time employee time-tracking, task management, work-in-progress billing, CRM features, and more. In short, the software records, translates, and interprets data into actionable steps–telling you who has done what work, when, and how often, as well as what deadlines have been met and what tasks are overdue.
Whether a sole accountant managing a few clients or a large accounting firm with hundreds of clients, accounting practice management software will automate repetitive tasks in order to create a better experience for your clients. This helps keep track of every detail without requiring the time-consuming nature of data entry.
While traditional time and billing software has long been the cornerstone of the professional services industry such as accounting, today time tracking and billing are incorporated into accounting practice management–providing firms with more tools to manage their workflow, keep up in communication with their clients, and ultimately provide the financial services agreed upon.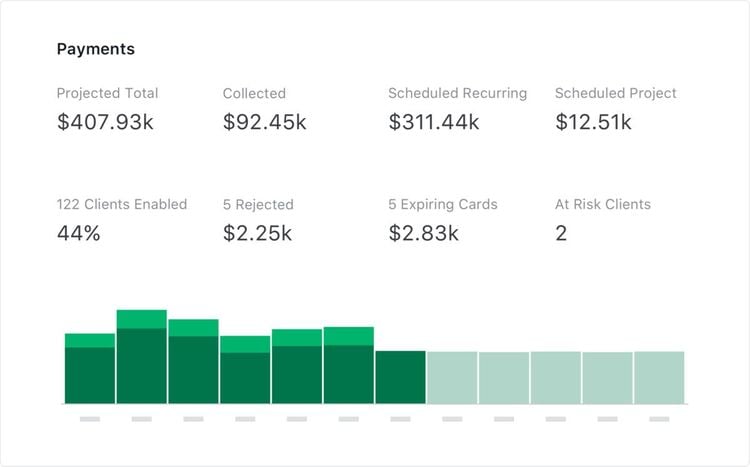 Features of Accounting Practice Management Software
Proposals: Draft proposals that include your service offerings and pricing. Include proposal options to allow clients to select their preferred pricing options. Generate contracts and engagement letters to accompany proposals. Allow clients to enter payment details and digitally sign contracts completely online.
Payments: Manage the billing process between you and your clients. Create flexible billing payment terms as laid out in your contracts. Allow payments via multiple channels such as debit, ACH, and credit cards. Integrate with your accounting software to reconcile your books.
Recurring Billing: Manage automated payments in real-time for goods and services your business provides. Adjust recurring billing days to ensure constant cash flow.
Client Management: Store details of your client relationships, such as contact info, communications, contracts, proposals sent, invoices sent, payments received, outstanding payments, and more.
Engagement Letters: Create written agreements that describe the business relationship between the client and the company, including the scope of the agreement, the terms, and the associated costs. Set expectations on both sides of the agreement
Reports and Dashboards: Create dashboards or visual representations of key performance indicators (KPIs) from multiple data sources to help forecast your revenue. Help monitor current operations (business performance), provide tactical ways to achieve business goals, and analyze situations, employees, departments, and more, to determine how to better the health of your organization.
Benefits of Accounting Practice Management Software
Some of the top benefits provided by accounting practice management systems include:
Eliminate Manual Processes and Enhance Your Efficiency
59% of a financial department's resources are spent on managing transaction-intensive processes. And 95% of that effort is spent on transactions that already match, instead of problem entries. In short, manual processes are bogging down your financial department.
Implementing automation into your accounting practice management will eliminate repetitive tasks such as manual billing and manual reconciliation. This increased efficiency through workflow management will also eliminate the need for paperwork–turning your office into a digital space that can freely send documents back and forth without the need to wait on paper copies.
Efficiency is also enhanced when the accounting practice management system is streamlining 3 key areas:
Highlighting upcoming work, such as client tasks, deadlines, and overall workloads
Service overviews that show what needs to be done for each client
Client job tasks will break down client work into slices that are more manageable for your staff to handle bit by bit, or allow you to split tasks among different team members.
Every minute your staff can save through automation offered by accounting practice management solutions is crucial, as it means your staff has more time to focus on working on, rather than in, your business. Even if the time savings are minuscule (such as saving time writing an email, following up with a phone call, or having to create a gameplan around a minor issue), accounting practice management software will help make your business more efficient.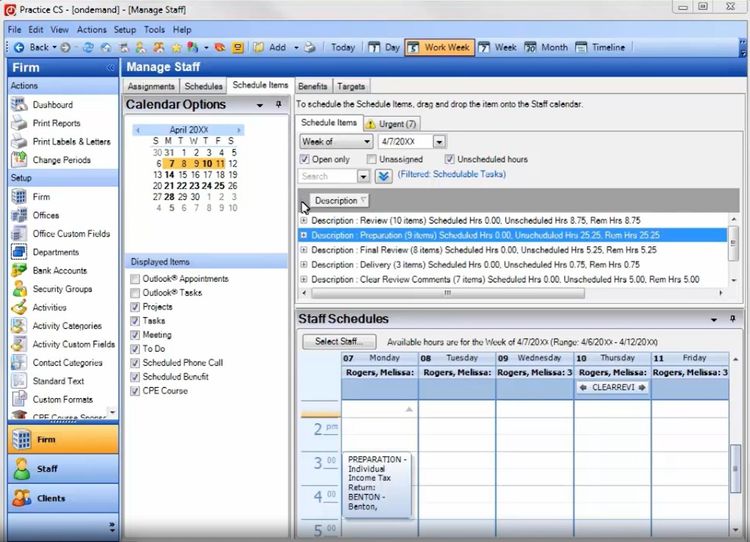 Improve Client Services and Improve Your Team
When your accounting practice is being managed more effectively, this will ultimately lead to better services provided to your clients. Examples of improved services include fewer missed deadlines, or creating a more open line of communication with your clients. This will lead to repeat business and an expected cash flow in your business.
Likewise, your team will become more efficient in their day-to-day tasks through the use of accounting practice management software–providing the side effect of a business that provides a higher quality of service to its clients. For example, the time savings offered through automation leaves more time for your accountant to discuss higher-value services with clients, such as providing forecasts, advisory services, or assisting in budget creation.
A healthier business leads to satisfied clients, a better-performing team, and thus an increase in revenue. How is this possible? Clients may be more likely to refer leads to you, or your business may be able to spend more time marketing their services–hopefully both!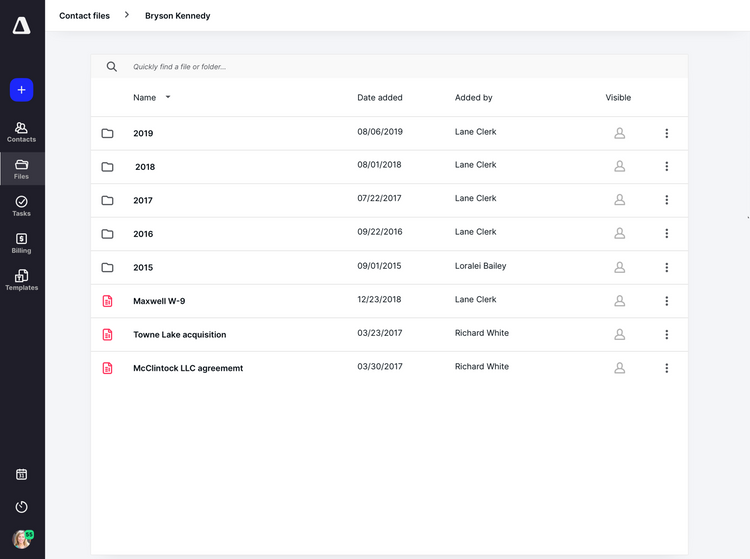 Provide Scalability To Your Firm
Most companies desire to grow their business as time goes on. This may follow the natural path of starting small with a few clients, and slowly adding more on as time goes on. But with adding more clients (and thus more work) usually means adding more employees or even finding a larger workspace to accommodate the increased workloads.
Using the right software can bring your business to its fullest potential–without having to hire more people. If your current staff is not utilizing their time properly, or their time could be better spent on client-centric work rather than administrative tasks and data entry, then the right software can be the first step towards attracting bigger and more profitable clients. This translates to more profit.
How does an accounting practice management software accomplish this? The first step is by identifying the mistakes your business makes. The right software will find the areas, departments, or individual employees that are wasteful when it comes to time. This can attract management towards making improvements by improving what you already have. Examples include key performance indicators offered by reporting tools within the software, such as financial and operational performance. These reports can provide actionable insights and opportunities related to profitability, revenue cycles, costs, or productivity.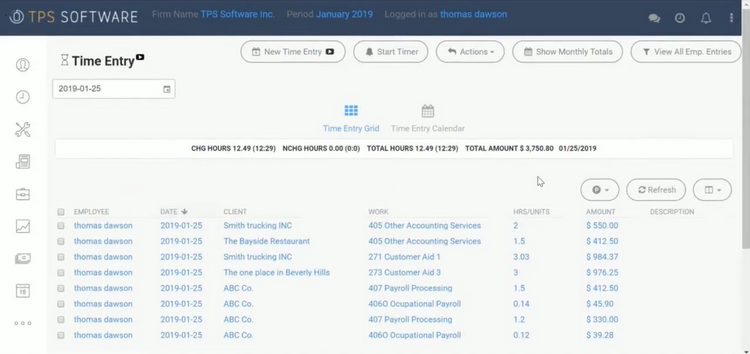 Integrate With Your Accounting Software
Practice management software for your accounting firm is intended to manage the day-to-day operations of your practice–managing both your employees as well as managing the work being done for clients. The work being performed for clients is financial services–usually provided through your firm's accounting software. Examples of some of the most used accounting software by accountants include Xero, QuickBooks Online, and NetSuite.
The right accounting practice management software will be able to integrate with your accounting software for a variety of reasons. For example, if you are currently performing financial work for a client, completing various tasks for your client within your accounting software can trigger these tasks to be marked as completed within the practice management tool.
This means your staff can quickly move onto the next task without having to go into a separate program to mark their task as completed and move on to the next. This is just another way of showing how accounting practice management software will reduce manual data entry and reconcile accounts faster with automatic sync and data integration.
The right software will also be able to import and export files to keep all of your data up to date (such as bills, invoices, and payments).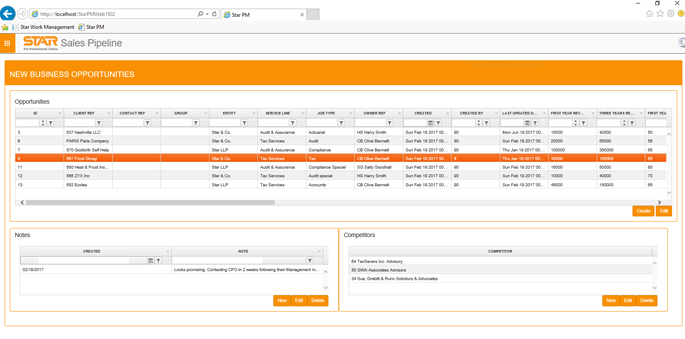 Target Market of Accounting Practice Management Software
Bookkeepers: Whether a single person performing work for a few clients, or a clerk that is apart of an organization, these contacts are responsible for some or all of an organization's accounts within the general ledger. Their day-to-day tasks include recording transactions and posting costs and income and ensuring their accounts are up to date. Given the variety of tasks involved in their day-to-day jobs, bookkeepers would benefit greatly from the task management portion of accounting practice management software to ensure they are covering all their bases.
Accountants/CPAs: Accountants and CPAs are responsible for keeping and interpreting financial records and may manage both individual clients and larger businesses as a whole. This level of employee would benefit from the reporting offered by accounting practice management software, to ensure the accuracy of financial documents as well as their compliance with relevant laws and regulations.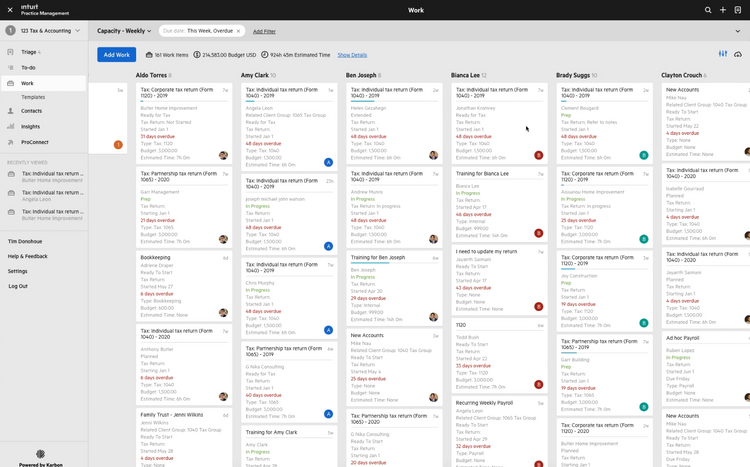 What Type Of Buyer Are You?
Depending on the size of your business, you may desire to find a certain type of accounting practice management software. These options may be marketed based on the size of the firms they typically support.
Small Accounting Firm
Generally, a small firm that is in the market for a practice management tool has reached a point where they have outgrown time slips and spreadsheets. While this may continue to play a part in their day-to-day lives, they may desire some level of organization that an accounting practice management software can provide.
A small accounting practice likely won't need the same level of complexity that an enterprise-level software offers–nor will they want to pay as much as some of the bigger firms. Smaller accounting firms should focus on their core needs, whether it be just time and billing, managing their projects and the tasks assigned to each staff member, or the usability of the software. Sometimes, user-friendly software with an intuitive client portal is all it takes to make a client feel like your team is taking care of their needs.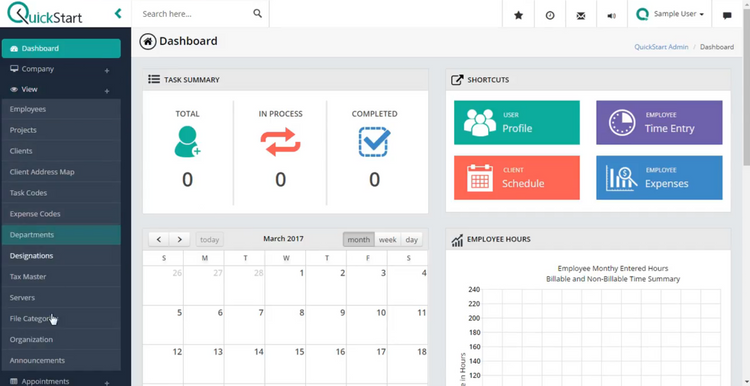 Mid-Sized Accounting Firm
Mid-sized accounting firms will desire an enterprise-class tool that provides the power and flexibility of a larger system but without the price tag typically associated with it. Because of this, they may desire to go with an online software that allows them to pay on a subscription basis. This keeps upfront costs to a minimum, and thus requires little to no initial investment. From there, the business can adjust the software at will, and scale upwards or downwards as they developed a need for more functionality.
Examples of tools desired by these mid-sized companies include billing and tasking, workflow management, and easy time tracking in an online timesheet format–whether through desktop methods or mobile devices.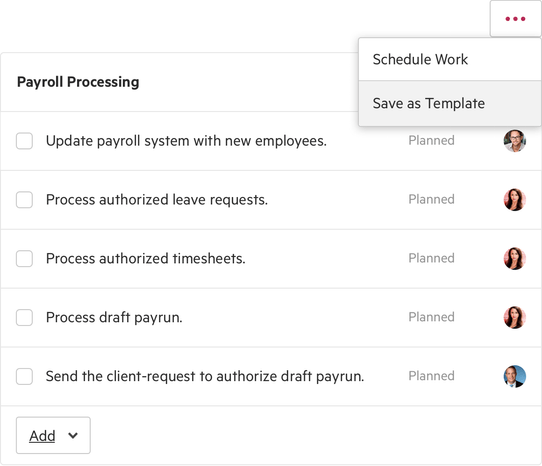 Large Accounting Practice
Larger accounting firms will likely see an influx of users demanding access to the solution. Because of this, software that offers user access and permissions will give the ability to control the information that each staff member has access to. For example, a bookkeeper in the company may not need to look into details about how productive their fellow employees are. These types of management reports can be reserved for upper management.
Various team members may want the ability to use collaboration tools–which track all communication between clients and team members in a central hub. If certain levels of communication need to be reviewed prior to being sent out to a client, checkpoints can be implemented along the chain of command to ensure misinformation is not spread.
A larger accounting practice may also look for a locally hosted (on-premise) software that allows them to keep their data in-house. This may or may not have to deal with certain regulations or stipulations their clients put into play when it comes to managing their financial data. These on-premise software options tend to be purchased outright with larger upfront costs.