What is Cannabis ERP Software?
Cannabis ERP software provides an all-in-one solution for cannabis cultivation, manufacturing, and processing that continues into the testing, delivery, and sale stage. The best ERP packages built for cannabis companies are unified options that provide CRM, accounting, compliance, inventory, delivery, and dispensary point of sale.
As cannabis is a product that can be consumed, proper software will need to comply with regulatory compliance issues that most pharmaceutical and food product manufacturers/distributors will deal with. Given the varying legality of cannabis itself (and its status as a narcotic at the federal level), state and local governments will burden cannabis businesses with a large level of reporting requirements that other medical and pharmaceutical companies wouldn't necessarily have to deal with.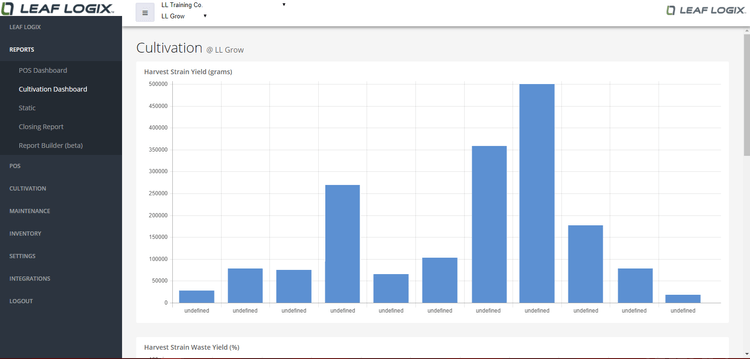 Features
Seed-to-sale capabilities: Includes cultivation, processing, and manufacturing. Monitor and automate grow performance and optimize future product yield by keeping a close watch on your nutritional cycle.
Traceability: Deep audit and traceability features ensure all sale transactions are legally performed and contain info about the exact type and weight of product sold. It will also include proper inventory control such as accounting for potential waste, and that customers are certified to purchase.
Regulatory compliance: State regulators want to monitor every step in the supply chain including where it was planted, harvested, processed, and sold. Strict traceability is a must. Compliance functionalities in cannabis ERP software will go over plant and product procedures to ensure compliance. They will also automatically report any compliance data to the state while ensuring reports are created in a compliance-friendly manner.
Inventory management: Track stock levels of raw materials needed to perform operations, as well as any finished goods awaiting sale. Record weight levels accurately. Track expiration dates or any waste that may come about to ensure no loss of product.
Accounting: Track the income and expenses involved with running your cannabis business. Create financial reports to review profitability and to remain transparent with state officials.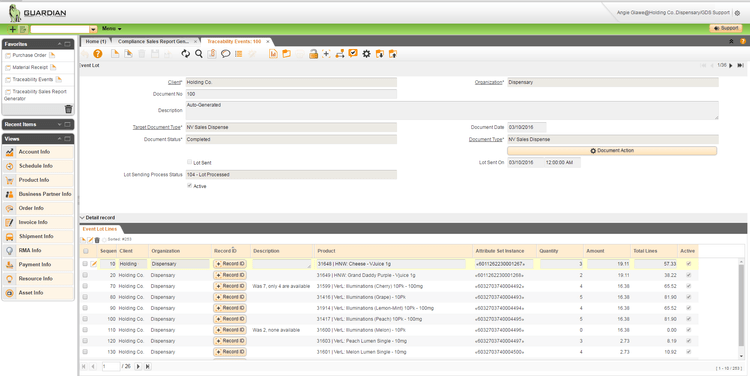 Integration With State-Required Cannabis Software
Cannabis companies will use a seed-to-sale software to meet their cultivation, manufacturing, and processing needs. Every state that has cannabis available for purchase (whether for medical or recreational cannabis) requires businesses to use seed-to-sale tracking software to stay compliant with local or state laws and regulations surrounding the sale of cannabis products.
Due to the legality of cannabis at a federal level, states require all cannabis growers to report strict figures on their sales, their growing process, their inventory levels, and more.
States themselves use their own seed-to-sale software to monitor the compliance of any cannabis business in their jurisdiction and to verify reports received from these businesses. Some solutions are awarded a contract with a state to become to main seed to sale solution operated by state authorities.
This does not mean every seed to sale business operating in their state must use this software, but using it will give state authorities an easier ability to receive your reporting data.
The following products have been awarded a contract in at least one U.S. state: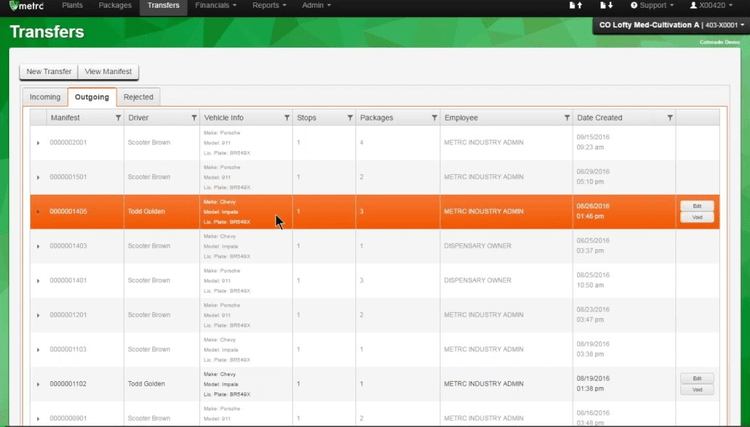 Cannabis ERP Software vs. Seed-to-Sale Software
The biggest difference between seed-to-sale software and cannabis ERP software is the ability to provide proper financial management and inventory control. Many state-required cannabis solutions will struggle to integrate with outside options, which leaves a desire to a unified (fully-integrated) solution.
Cannabis ERP software acts as the "all-in-one" solution companies have been waiting for. Cannabis ERP is intended to provide seed to sale functionality while also including the needed back-office features to run your business smoothly.
Common Misconception
Mistakenly, seed-to-sale software is commonly thought to already be an all-encompassing cannabis industry software solution. As the industry and companies profiting from cannabis sales continue to grow, so will the need for complete functionality within one integrated system.
When the cannabis industry initially formed, the only software solutions offered were the seed-to-sale platforms. Many of these seed-to-sale solution providers marketed themselves as an enterprise-level option, but the truth is that they fall short in providing ERP features.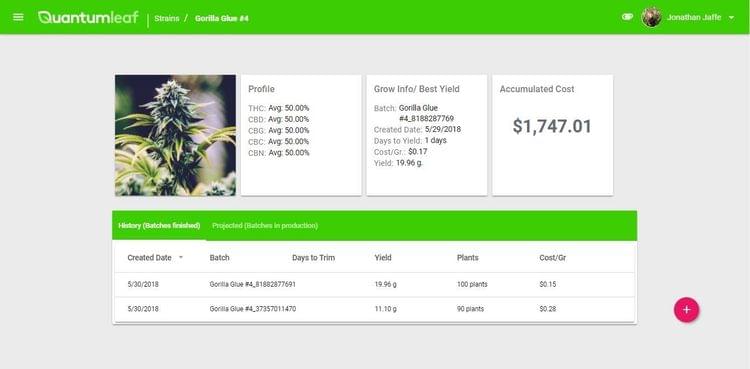 What Does Your Business Need?
As a business grows, so will the need for accurate financial reporting that is compliant. A cannabis business used to have the following software choices:
Pair a seed-to-sale software with a generic accounting system, and hope they integrate.
Choose a generic ERP software that is fully-integrated, and hope it helps you stay compliant.
Companies would start out with a seed-to-sale software and use a simple accounting system such as QuickBooks Pro to handle their bookkeeping. Otherwise, they would turn to a generic ERP option that may struggle to remain compliant. Because of this, cannabis businesses have asked for a true cannabis ERP solution to emerge.
Today, cannabis ERP software continues to hit the market as a single source of data for all areas of the business. Traditional seed to sale functionality is now integrated with accounting and inventory management, and because it was built with the cannabis industry in mind, the solutions will keep you compliant.