What Is Financial Services Software?
Financial services software manages the daily operations of banks, savings institutions, credit unions, and credit card companies. Also known as banking software, financial services software enables wealth management at retail banking, corporate banking, and insurance companies with digital technologies that provide digital banking services, payment capabilities, and analytical insight for regulatory compliance. Any organization providing financial services such as checking accounts, savings accounts, investments, or credit/loans can benefit from using financial services software.
Retail banks use financial services software to primarily record and manage customer transactions in relation to their accounts. Financial services software will link with internet banking features, ATMs, and payment networks in order to ensure the customer is able to access their financial information.
Investment banks benefit from financial services software through trade desk management and connections with financial markets such as securities exchanges. Features for investment banks will focus more on providing analytics on investment financial performance and tools to assist in equity trading.
In addition to the standard capabilities provided by financial services software, financial software vendors also offer a variety of ancillary products and/or integrations with other solutions. Examples include fraud risk management, credit background check, credit management, loan origination and servicing, and banking investment intelligence.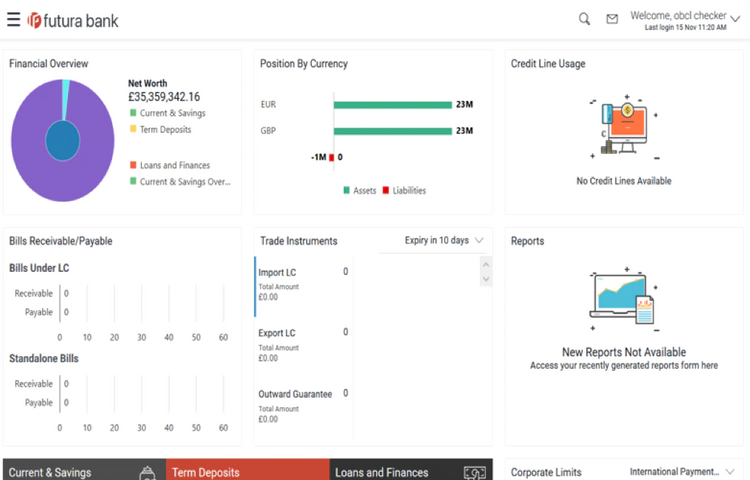 Features of Financial Services Software
Account and Transaction Processing: Manages scanning and verifying checks, processes bank teller actions such as a cash count or item list, handles bank cash management, check management, credit card transaction processing, money order management, the management of corporate clients' cash payments, and micro account management systems.
Customer Self-Service Portal: Includes online payment processing, bill pay, remote deposit, transaction history tracking, and more.
Customer Relationship Management (CRM): Provides financial advisors with contact and task management information, workflow automation, financial document imaging, and customer onboarding.
Marketing Automation: Manages digital marketing and content marketing efforts for your financial institution. Helps reach customers through personalized message regarding retirement savings, college funds, credit card debt, home-buying, and more. Based on credit info, age, and demographics, the system will send appropriate messages to customers and prospects.
Business Intelligence: Gathers and sorts historical data, creates engaging visuals, and helps analyze and report findings.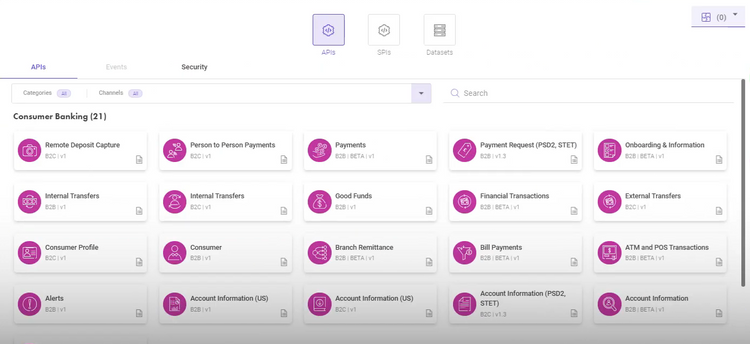 Benefits of Financial Services Software
All financial services software will aid both businesses and consumers to improve their financial operations. Since the financial services sector handles a variety of tasks for consumers, such as retail banking, ACH transfers, mobile payments, lending and borrowing, and more, they desire a strong software tool with benefits specific to the financial tech industry.
Stay On Top Of Regulatory Compliance
Maintaining regulatory compliance is a top concern for most financial services organizations. Financial institutions are better off avoiding the negative financial ramifications that could occur by not staying on top of them. Examples of regulatory compliance requirements include:
Comprehensive Capital Analysis and Review (CCAR): Assesses, regulates, and supervises large banks and financial institutions' capital structure and planned capital distributions, such as dividends and share repurchases.
Financial Industry Regulatory Authority (FINRA): Enforces rules governing registered brokers and broker-dealer firms in the US. This ensures the integrity of the markets and provides transparency.
Consumer Financial Protection Bureau (CFPB): Enforces federal consumer financial laws to ensure consumers have access to markets for financial products and services that are fair, transparent, and competitive.
Office of the Comptroller of Currency (OCC): Regulates banks chartered under the National Bank Act. Supervises all savings associations as well as federal branches and agencies of foreign banks.
Financial services software aims to protect your financial organization from facing the wrath of government fines and forfeitures. In doing so, you can safely handle your client's financial assets with care. As a software buyer, any solutions you are considering will need to be compliant with these regulations.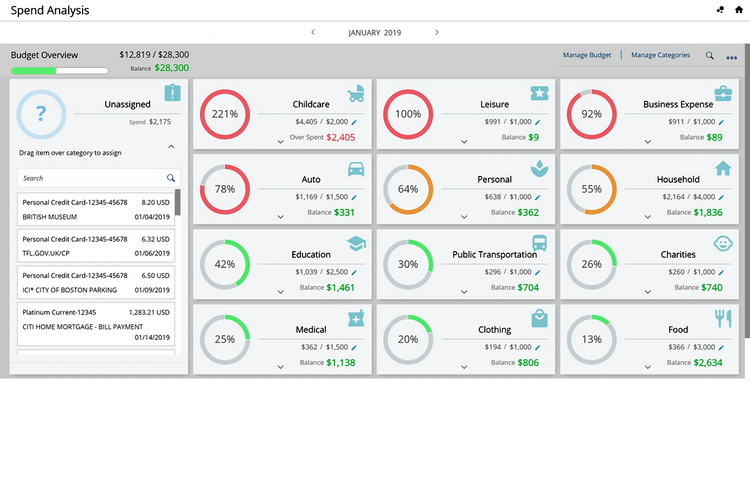 Improve Customer Service
Using customer relationship management (CRM) features can help ensure client details are readily accessible. Any sent mail, phone conversation details, or face-to-face meeting details can be stored in the system–letting your staff more easily educate themselves on a customer's banking history. Taking advantage of a contact history tool can better help identify past issues a customer has had, or help you better understand common issues and complaints certain customers experience.
As a financial institution begins to grow, the reality is customers become more of a number and there is a loss of personal connection. This can be circumvented by diligent note-taking within CRM software.
Another added benefit is being able to better analyze your staff. If a staff member was not able to keep a frustrated customer on board, a CRM software will provide the data as to why, and what can be done in the future to prevent such situations from occurring again.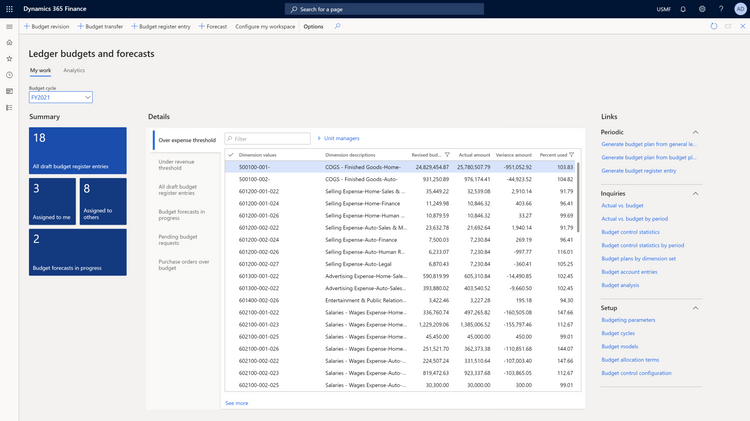 Enhance Reviews with eDiscovery Capabilities
Financial service organizations use software for eDiscovery purposes–meaning the software can aid in collecting, processing, and analyzing raw data. Many organizations are sending banks and credit unions electronically stored information in response to internal, due diligence, or litigation requests.
A financial services eDiscovery software feature helps financial institutions prioritize the reviews of emails, databases, text documents, trade data, and internal spreadsheets. The quick collection of data within this feature allows organizations to aid litigation support.
Increase Productivity
Using web-based financial services software can give your staff access from anywhere via a web-browser of even a mobile device. If your financial organization has multiple branches, this can be useful for gathering real-time data from other areas such as the corporate office or a holding company. In a web-based environment, loan servicing and administration can be streamlined by accessing key credit file data from the corporate office files.
A web-based option will limit any concerns your financial organization may have over version control–allowing your bank to be more productive and quicker to respond to consumer inquiries.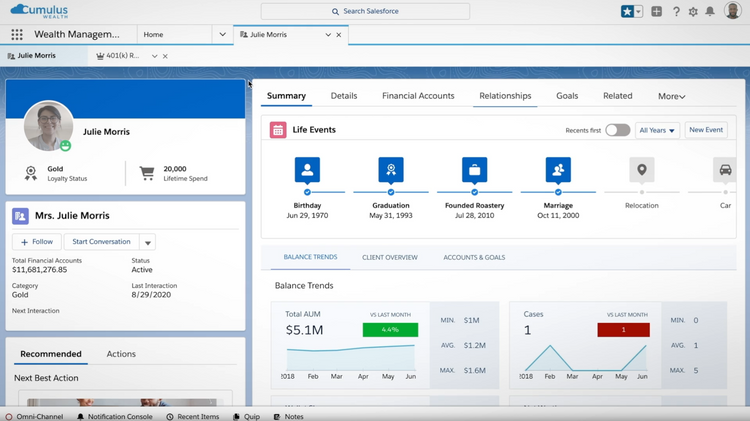 ERP Software for Financial Services
A financial services software will primarily focus on providing your customers with the financial tools they desire, managing your customers' financial assets, or both. Like all businesses, a financial services company still needs a way to automate their back-office processes and strengthen their own financial transactions.
ERP software for a financial services institution will combine the requirements for maintaining government regulations, managing your financial operations, and providing transparency–all while being integrated into the company's sales order management, shipping and receiving, human resources, and customer relationship management (CRM). Usually, these core features provide the financial visibility into receivables and payables, along with sales forecasts which allows them to stay fluid and facilitate proper communication with staff and stakeholders.
Relevant to the financial services industry, a capable ERP system should include a client database, financial dashboards complete with reporting and analytics, budgeting and forecasting, and payment management. Most importantly, these features can adjust how your customers view your relationship together by putting into perspective your real financial data.