Food safety is one of the most important aspects of food and beverage production. It's no surprise every level of government has incredibly stringent regulations regarding food safety. These regulations are always changing in order to keep consumers as safe as possible. Food and beverage producers need an efficient way to stay ahead of changing compliance to avoid expensive government fines or product recalls.
What is Food Safety Software?
Food safety software helps businesses involved in the production and distribution of food and beverage products remain in compliance with safety regulations. These systems protect food quality during every step of the supply chain, from initial preparation to final customer consumption.
With a food safety software acting as an industry-specific quality management system (QMS), companies can adhere to compliance requirements set by different government agencies around the world. These systems help automate your compliance practices by digitizing all your logbooks and checklists for fast responses to regulatory changes. By keeping up with evolving regulations, you can keep your production and distribution on schedule without safety violations.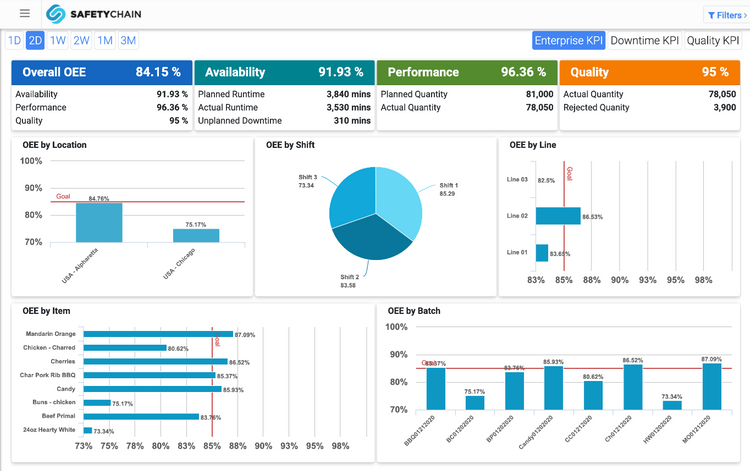 Features of Food Safety Software
Digital logbooks and checklists: Record all necessary information for the safe production and storage of food and beverage products
Document management: Keep track of all compliance documentation in one easily accessible space
Food traceability: Use barcodes, RFID, and other methods to track food products through production, storage, distribution, and consumption
Recipe management: Keep track of all ingredients necessary for preparing certain food and beverage products
Quality control: Follow stringent testing criteria when prepping food to ensure it meets company and legal quality standards
Temperature monitoring: Get real-time updates on food temperatures to prevent spoiling during storage, transportation, and distribution
Real-time analytics: Review manufacturing and distribution metrics from along the entire supply chain in order to analyze possible improvements or changes
Recall management: Set up processes for handling food and beverage recalls at every level of the supply chain
Best Food Safety Software Benefits
Food safety software provides many benefits to your business by keeping your company compliant with all sorts of regulations. Use this system to:
Remain Compliant with Local and International Regulations
The United States Department of Agriculture (USDA) alone has thousands of different safety protocols for handling food. The Food and Drug Administration (FDA) uses the Food Safety Modernization Act (FSMA) and the international Hazard Analysis Critical Control Point (HACCP) management system to analyze and control food safety practices. And these two agencies are just within the United States. There are many international entities as well, such as the Global Food Safety Initiative (GFSI) and the British Retail Consortium (BRC), which have their own standards of food safety certification. If your company engages in international distribution or has foreign partners abroad, you'll need to know the safety requirements of those countries as well.
For example, COVID-19 has caused a lot of new and modified regulations to go into effect around the world, including food production to prevent foodborne illnesses from spreading. Keeping up with all of these sudden changes can take a toll on your business. With a food safety software, you can continually monitor different regulatory agencies for FSMA and HACCP compliance updates.
Reduce Product Recalls
Increased automation in food manufacturing has led to more scenarios for missed safety checks. By tightly controlling food while it's in production, you can greatly reduce the chance of problems which would lead to recalls. Food safety compliance software streamlines the process by compiling regulatory information from different regions all in one place. For example, if your company produces food in the United States but distributes it to the rest of North America, you can use this system to check compliance with those other countries before shipping begins.
In the event a recall is necessary, food safety software provides traceability information which tracks where all products originate from along with where they are stored and sold. If a single batch is contaminated, you can issue a highly targeted recall for the exact products affected rather than a mass recall. This reduces the amount of lost inventory and saves incalculable time and money.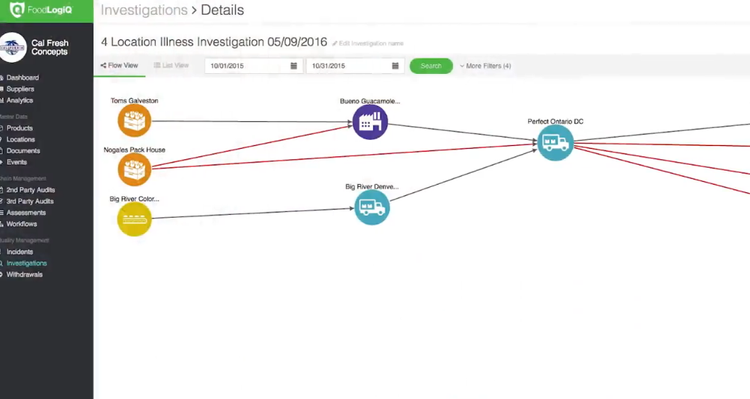 Increase Consumer Trust
Consumers don't want to constantly worry about the safety of their food. With fewer recalls or safety violations, your customers will trust your brand more and more to provide high quality food and beverage products. Increased consumer confidence can lead to more sales and better ROI performance in the long term for your business.
If you ever do need to perform a product recall, a buildup of goodwill with your customers now can be helpful as you perform corrective actions. A fast and efficient recall shows your company knows what to do to protect consumers, mitigating possible damage to your overall reputation.
Access Information on the Go
With so many moving pieces in play simultaneously, the multi-echelon supply chain creates many opportunities for food and beverage products to be exposed to potential harm. Temperature checks are necessary when transporting frozen food to prevent spoilage, yet refrigerated truck drivers can't constantly stop to manually check themselves. Overstocked warehouses can lead to distributors turning away new shipments. All of this contributes to food waste.
Fortunately, food safety management systems are compatible with mobile devices operating with iOS and Android. Everyone along the supply chain can check regulations in real-time as the food and beverage products are moved to new locations. Automated temperature alerts can notify drivers when refrigerators are no longer working. Updated inventory tracking can show distributors how much space is available before new products arrive. And food safety software helps everyone remain compliant with local and federal regulations.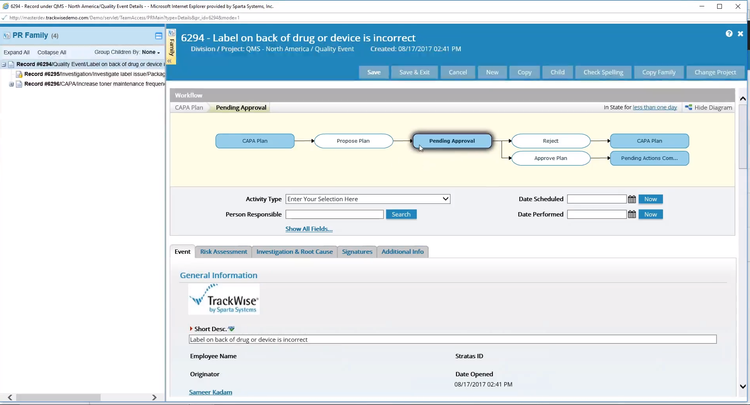 Additional Food Software
Since food safety is so important, there are other food-based software options available to increase accountability:
All of these different types of software can work together to improve your food safety compliance from source to table.