What is Hospital Accounting Software?
Hospital accounting software tracks financial transactions at general, specialty, and government healthcare institutions. While hospitals are focused on providing the best care for patients, they are still businesses which need core accounting services to remain operational.
Medical billing software is intended to make the exchange of invoices easier between healthcare organizations, patients, and insurance companies. It does not cover everything a hospital needs, like employee payroll and inventory management. An accounting software designed specifically for hospitals does provide those services in addition to medical billing applications.
Your hospital staff should be able to provide great patient care without the distraction of balancing accounts payable to accounts receivable. Focus on what matters by using an accounting system to handle your healthcare facility finances and a hospital management system for everything else.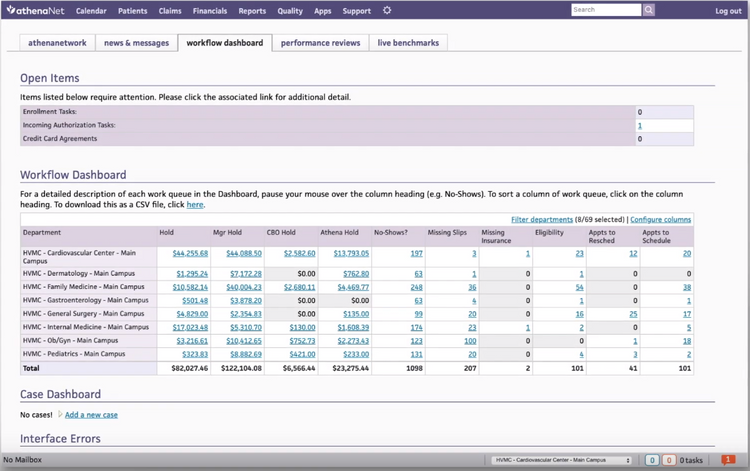 Features of Hospital Accounting Software
General Ledger (GL): Records all financial transactions like assets, capital, revenue, expenses, and liabilities.
Accounts Receivable (AR): Manages all debt (asset) collection from patients, insurance, and vendors.
Accounts Payable (AP): Manages all money owed (liabilities) by your hospital to creditors.
Payroll: Distributes employee paychecks through direct deposit or check printing. Automate wage calculation based on pay rates. And correctly track employee tax withholdings.
Medical Billing: Generates invoices for distribution to patients and insurance companies. Also organizes billing for organizations like Medicare and Medicaid.
Inventory Management: Tracks all assets like medical consumables, office supplies, and cafeteria food.
Bank Reconciliation: Matches bank records with your hospital's general ledger accounts.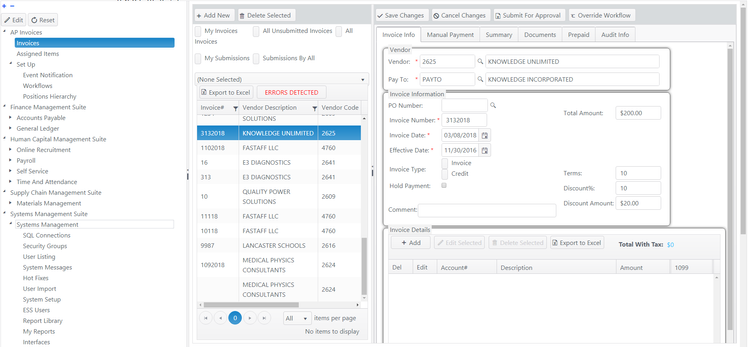 Best Hospital Accounting Software Benefits
Here are the best benefits of hospital accounting software:
Streamlined Communication with Insurance Companies
Healthcare organizations regularly have to deal with insurance companies when collecting payment for services. Medical billing software generates the claim based on the medical codes provided by your hospital. It is up to your staff to start the billing cycle by updating patient files with the correct procedure codes. Once you have a claim it can be sent directly to the patient or to their insurer. Then you just have to wait for payment.
Unfortunately, insurance companies are notorious for dragging their feet when it comes to paying out a claim. And that's only if the insurance company accepts the claim in the first place without denying coverage. Delayed payments can add up in your accounts receivable and make it hard for you to accurately update your hospital budget. Revenue Cycle Management (RCM) applications streamline the claims process by automating payment processing. When those payments finally do come in you can rest easy knowing your general ledger is up-to-date.
Track Nonprofit Accounts and Charitable Donations
Many nonprofit hospitals depend on donations to operate at the highest possible standard of care. It's up to you to keep track of how the money is used by your institution. Hospital accounting software makes it easy to record incoming donations in order to generate receipts for current donors.
For-profit and nonprofit healthcare institutions usually host fundraisers in order to raise money for specific departments or causes within the hospital. With accurate donation records, your hospital will know when to plan future fundraising efforts.
Easy Accounting Access from Mobile Devices
Need to confirm an account has been paid while on the go? Cloud-based accounting software lets you double check your financial data from smartphones and tablets. You could be in the middle of a boardroom meeting and pull up accurate, real-time information from the general ledger. Imagine how much faster you'll get through those meetings when you don't have to send someone off to a computer to get the latest data.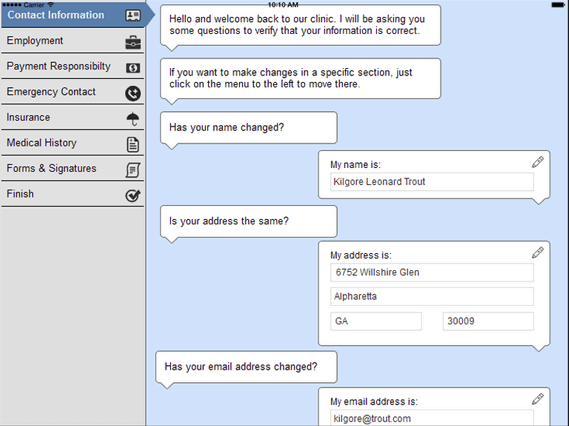 What Software Does My Hospital Need?
The type of software your hospital requires will depend on several factors like size, funding, frequency of inpatient vs outpatient services, and whether you are a for-profit or nonprofit organization.
General hospitals offer the widest range of services of any healthcare institution. As such, their accounting software needs to be just as comprehensive. Your hospital has to be able to accurately bill all your services, like emergency room visits, labor & delivery, and medical imaging. And don't forget inventory management of consumables like gloves, gowns, and single-use materials. You'll want an ERP-style software suite which offers as many applications as possible.
Specialty hospitals always have a specialized function, like serving as a trauma center or only serving pediatric patients. Get specialized accounting software to cover your medical billing. In particular, medical billing and invoicing modules help speciality hospitals stay on top of invoices to patients and insurance companies.
Teaching hospitals are a great chance for medical students to learn about how the healthcare industry operates. If your teaching hospital is affiliated with a university, your funds may be distributed by the school.
Government hospitals, as tax-funded entities, need to be totally transparent with their finances. Use a detailed general ledger application to record all accounts for accurate reporting when it's time to review your annual budget.
HIPAA Compliant Software for Hospitals
Hospitals have to work with a lot of third-party medical businesses. When handling any sensitive patient information, it's up to your hospital to protect their privacy and electronic health records (EHR), per the Health Insurance Portability and Accountability Act (HIPAA). HIPAA compliant accounting software allows for the safe transfer of medical billing documents, even if they contain electronic protected health information (ePHI).
Regular accounting software solutions which are not designed for healthcare may not meet HIPAA compliance. You cannot expose patient records to any person or organization who is not qualified in order to prevent fraud and patient privacy violations. Medical billing software is designed to transfer electronic medical records (EMR), EHR and ePHI in a compliant manner by using secure codes.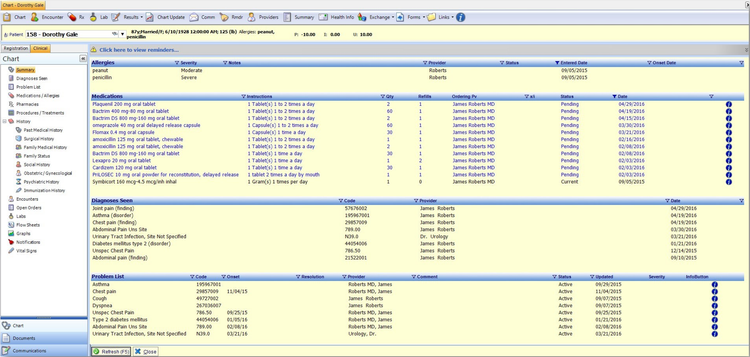 Painful Accounting Mistakes at Hospitals
Small mistakes with your accounting can lead to expensive problems for your hospital management. Avoid these common errors:
Missed Medical Billing Mistakes
Medical billing errors are common at hospitals simply because of the volume of patients served each day. All it takes is one number being entered wrong on a patient chart to lead to an incorrect bill. Patients and insurance companies may fight charges which are incorrect. Make sure all your claims are as accurate as possible to prevent payment delays.
Another issue comes from upcoding, when the medical code entered on a claim does not match the treatment given. In particular, it usually results in a significantly higher bill. Insurance companies will use any evidence of upcoding to try to dismiss an entire claim, so use the right medical billing solution to avoid these costly mistakes.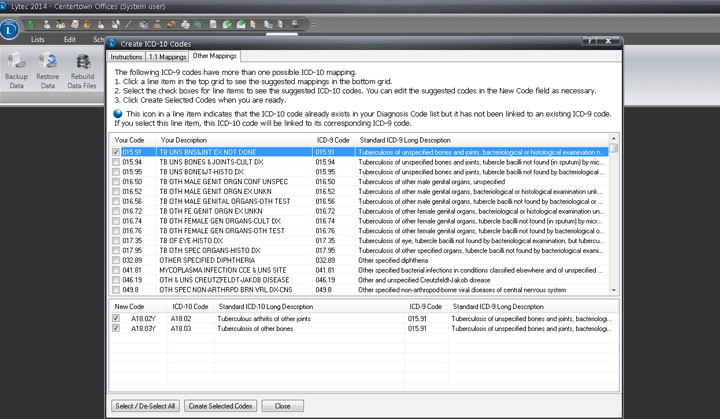 Denied or Rejected Claims Not Being Collected
Once an insurance company denies or rejects a claim it's back on your hospital to handle collections. You need to carefully manage patient communications to ensure you don't lose money for services rendered.
Denied claims may be appealed, but only if there is a reason for reconsideration. For example, if a procedure isn't covered by the insurance company in the first place the claim will always be denied. However, if it turns out the procedure is covered but the wrong code was used that may have resulted in an accidental denial.
Rejected claims contain some sort of error, such as the aforementioned upcoding or a simple clerical mistake. When an insurance company rejects a claim, your hospital will have to act fast to resubmit a corrected claim.