You want to hire the best employees, yet you don't want to waste hours, days, or weeks on a prolonged hiring process. Once upon a time, you'd post a hiring notice in the window or place an ad in the local paper. Now, job board software provides your staffing department with the ability to make job postings on your own company website or on third-party hiring sites.
What is Job Board Software?
Sometimes included as a module of HR software, white label job boards are those made for your own site without necessitating any coding or web design, allowing you to post new job listings at any time and begin your search for new talent.
Recruiting software and applicant tracking systems (ATS) have significant overlap with these solutions, as all three are designed to improve your hiring process, though there are benefits to using a standalone job board product. Depending on the size and scale of your organization, implementing a full ATS may be too much for your limited staffing needs while a career page can be just what your company needs. With this software, you can focus on building a fully custom career center to start turning qualified candidates into new hires.
Job Board Key Features
Job board: Build an online job board on your company website to allow applicants to apply directory for new vacancies; automatically share these listings on other job boards and social networking sites
Job postings: Include all relevant details about a job opening on your site or a separate job board; use search engine optimization (SEO) to ensure each listing has the content necessary to be found by the right candidates
Candidate profiles: Allow candidates to build their own user profiles where they can share cover letters, resumes, and CV files along with any other relevant qualifications
Application management: Whenever a new application or resume is created, organize the files by candidate qualifications, job history, or other factors to make arranging follow-up communication easier
Applicant tracking: Organize employee applications submitted to job postings online or in-person; compile candidate experience information for easy recollection and tracking during the hiring process
Resume posting: Allow applicants to submit PDF copies of resumes, transcripts, and other documents onto the job board
Matching engine: Use custom search filters to automatically check submitted resumes and CVs against job requirements to avoid wasting time manually reading all applications
Messaging tools: Contact potential candidates via social media or traditional communication methods such as phone calls, texts, or email marketing; facilitate video interviews for remote candidates
Candidate self-service portal: Provide an easily accessible location on your site for job listing respondents to apply; allow returning applicants to log-in through a career page to check their application status
Employer accounts: Give HR and recruiting team members secure access to candidate profiles, resumes, and other application materials
Employer branding: Customize the job board to match the rest of the design elements and messaging on your website
Reporting and analytics: Review past job postings and find common patterns to improve future job searches; analyze hiring patterns within your organization to streamline HR operations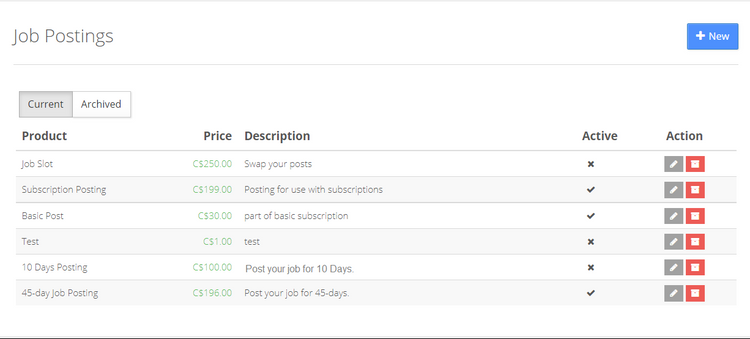 Best Job Board Software Benefits
Parsing through a pile of resumes to find the best candidate for the job can take valuable time. Draw in talent by providing an easy to use job board, custom made for your company and enjoy the following benefits:
Build White Label Job Board
"White label" job boards refer to those built specifically for your company website rather than solutions which only create a profile for your business on a shared, third-party listing platform. By using software, you can build a custom board without having to learn coding. In fact, ready-made templates allow you to build the basics in a matter of seconds, depending on the exact functionality you want from the finished product.
Once your job board platform is complete, your recruiting team will have a centralized platform for all hiring decisions. Post jobs to your careers page as soon as open positions are available in order to fill vacancies as soon as possible. Hiring managers can use additional recruiting tools, such as social media job advertising, to bring more qualified candidates to your site. By keeping your job search contained to your own site, you can fully control the hiring process from the initial application to onboarding.
A white label board can also be made mobile-responsive, so applicants can find your job postings when searching from mobile devices. They can also apply with one-click from their smartphones or tablets, further streamlining the application process.
Expand Your Talent Pool
Virtual job boards provide a way to increase your outreach when seeking new hires, particularly young workers who regularly rely on technology to job hunt over traditional methods. With the push of a button, you can instantly share new job listings across a variety of social media platforms, reaching even more potential applicants. Job seekers can respond from their own mobile devices with job board apps installed.
Want to hire international workers? Need to fill positions at your offices abroad? Multi-site and multi-language job boards can help translate your job postings to reach candidates anywhere in the world, ensuring you have the best potential talent applying for each job no matter where they are currently located.
If you use job board software to set up a profile on a third-party platform, you can recruit from their existing candidates by parsing through resumes for potential matches. This can further increase your hiring outreach by including job seekers who haven't had the opportunity to apply directly through your website.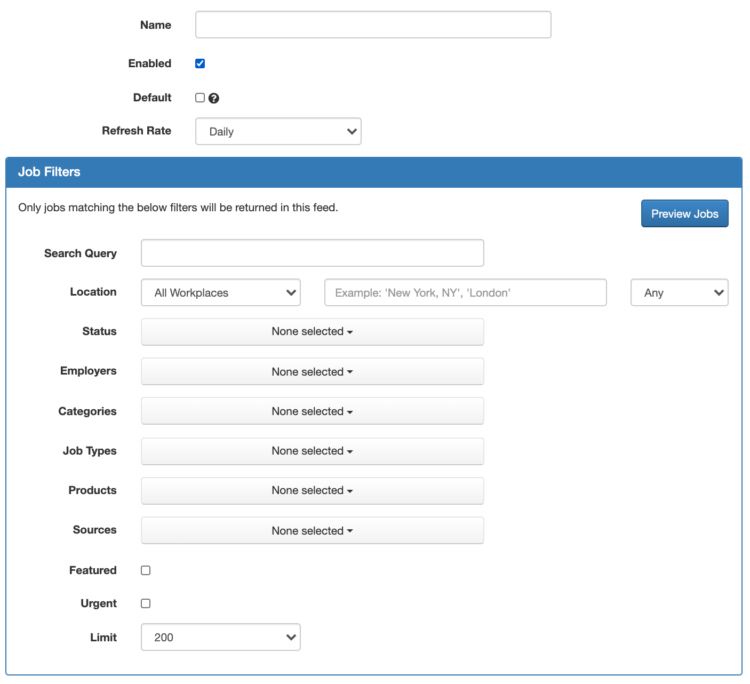 Easily Add Postings to Other Job Boards
Another easy way to increase your potential applicants? Post available positions to a major job listing site! These sites often have a wide user base, allowing you to instantly access the resumes and CVs of qualified candidates and start actively recruiting. Job board software lets you crosspost your vacancies directly to these sites.
Just a few of the available job board integrations are:
GlassDoor
Indeed
LinkedIn
Monster
ZipRecruiter
Some job board owners charge a fee for all jobs listed, so be aware before adding any postings. They may also limit how long you can keep a job posting on their site, ranging from a few weeks to a couple of months. Other job sites offer plug-ins you can embed to your current site rather than developing an entire board, although this limits what information you can share about each position.
Job Board Pricing
User-friendly white label job board software can cost anywhere from $25 to $2,500 per month. There may be setup fees to cover initial implementation, customer support, and additional features. There are some free options, though there are usually costs associated with expanding the capabilities for the job board. For instance, if you currently have a small business, you might have to start paying for software only if you expand beyond a certain minimum number of employees. Fortunately, some job board software providers offer scalable solutions which can grow your career center with your company.
As previously mentioned, there can be additional fees for embedding plug-ins or posting listings to other career sites. The pricing can vary depending on how many job posts you make, how long they need to stay up, and if you want any active recruiting services.
Niche Job Board Options
When building a career center for your business, it's important to remember some industries have unique requirements when hiring for jobs. For instance, healthcare facilities need to check employee qualifications and specializations early in the hiring process. Many require detailed background checks as well. Fortunately, your job board software can be customized to meet the requirements of niche job boards such as:
Government and nonprofit organizations
Healthcare and medical services
Educational facilities
Media and communications
Technology and information services
Retail chains
Professional associations