In the world of managing employee pay and timesheets, small business owners have many tasks in order to manage their payroll smoothly, including calculating pay for hourly and salary workers, handling tax deductions, and printing checks or transferring funds via direct deposit.
Trying to manage all of these tasks manually can lead to mistakes in your overall record keeping. Luckily, payroll software providers offer an electronic means of automating these tasks. Free payroll software includes as many robust features and interfaces as paid options–making it easier for small businesses to run paychecks without increasing their budget. This means finding a free payroll solution that works for your business can be an immense asset–allowing you to direct funds to other areas of your business.
What are the best free payroll software options? Feel free to skip ahead to read about the individual products we've chosen.
For small businesses or new businesses just starting out, shopping for the best small business payroll software comes with a bit of sticker shock. But spending a lot–or anything at all–isn't necessary to get started. There are dozens of free payroll software that can work for your needs–however generic or focused they may be.
While some of these solutions are truly free, others may offer free versions of their paid software. These are nothing more than slimmed-down versions of their paid counterpart, but that doesn't mean they can't meet your needs. Many businesses fall in love with software and decide upgrading to a paid version is worth it once they grow and add more employees.
Which one is right for you? To answer that, we've rounded up some of the top options on the market today and broken down some of their key features.
Payroll4Free
Payroll4Free is a forever free payroll solution, making a great choice for start-ups and small businesses looking to save on operating costs. All basic services are free as long as you have less than 25 employees. Payroll4Free does have small ads placed inside the software in order to justify the program being free, but remains a fully-featured program to let you pay you employees.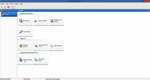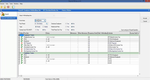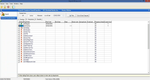 Employee portal
Forever free
Full featured
Direct deposit services are $12.50/month
Outdated interface
Price Range: $
Starting Price: $12.50/month
Client OS: Web
Deployment: Cloud Hosted
Features include paying employees and contractors, tax calculations and forms, and vacation time tracking. Direct deposit is available, however you'll have to use your own bank to transfer direct deposit funds to your employees, or pay a $12.50 per month charge.
Payroll4Free also allows you to export your payroll data into many accounting packages, banks, benefit companies, and more. You can also import employee hours worked from a time tracking software (Payroll4Free does not offer time tracking itself).
To benefit your staff, Payroll4Free provides an employee portal that gives them access to their pay information online from any device. This lets them view and print paystubs, W-2s, accrued vacation time, as well as edit any personal details such as their contact information.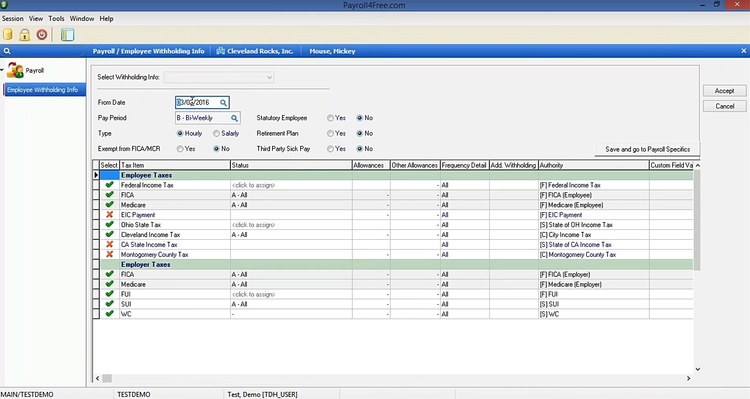 TimeTrex
TimeTrex is a workforce management solution that provides a number of human resource related functions, including timeclocks, time and attendance monitoring, job costing with expense tracking, employee scheduling, payroll, and recruitment. TimeTrex aims to provide all of this functionality as a fully integrated option for small businesses who don't want to use disparate systems for every function.



Deployment
Cloud or On-Premises
Capabilities of the payroll module within TimeTrex includes:
Integrated attendance from the built-in time tracking features. This means there is no need to re-key or export data
Direct Deposit for the electronic transfer of funds to your employees
Check printing in several different formats
Electronic pay stubs that can be viewed online or printed
Tax reports such as W2, W3, 940, 941, and 1099. Canadian and international tax reports are available
TimeTrex is not a forever free payroll software. The solution does cost roughly $30/month, but offers a free 30-day trial to see if it can be a good fit for you. With all the integrated features provided within that cost, it remains a top option for managing all aspects of your human resource needs without requiring multiple programs.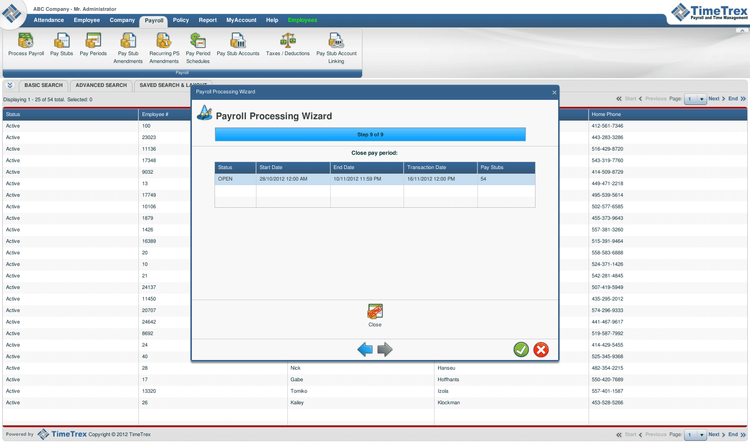 HR.my
HR.my is a forever free employee management solution that offers a wide range of features to manage your employees. In addition to payroll, HR.my will allow you to track time (hours worked) for your employees, create schedules, monitor PTO used and accrued, and store needed documentation on your employees.
HY.my remains completely free to use due to a combination of crowdfunding and in-app ads. While this can make the program seem cluttered at times, it's a small price to pay for a free solution that offers as much as HR.my provides.
The strongest features coming out of the completely free solution is employee self-service and paystub access. This means employees can access their own data from any device–whether they want to view their current paystub, track how many hours they've worked, see how far they are from earning additional PTO, or put in a request for vacation.
Another invaluable asset that HR.my provides is the fact that it's multi-lingual. Besides the default English language, HR.my also supports 65 languages. Only English and Chinese are human translated, with the rest using Google translate. This means some of the machine translations may be inappropriate, but HR.my relies on crowdsourcing the right phrasing–allowing you personally translate text in the program if you feel it's incorrect.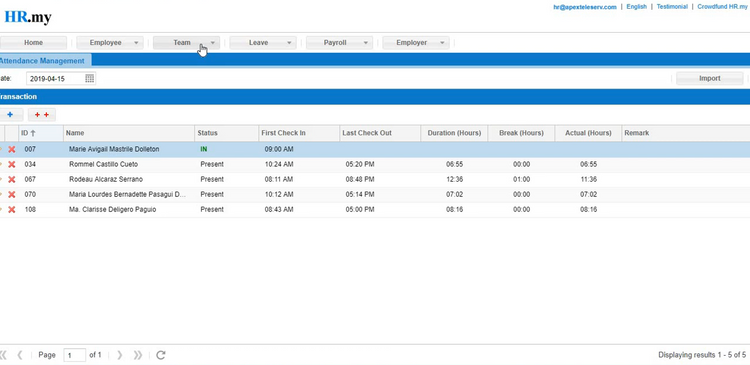 eSmart Paycheck
eSmart Paycheck offers a completely free payroll calculator, which is a simple tool to calculator payroll taxes and deductions. The software lets you enter hours worked for the tax computation. From there, you add any overtime, bonus, or commission earnings, include any pretax or after-tax deductions, and see what numbers you are working with. The solution also lets you print paystubs or paychecks for your employees with your account details.
That is the extent of what is offered for free with eSmart Payroll. Some notable downsides are that eSmart Paycheck does not save your payroll data or track year-to-date payroll taxes. These limitations can be a pain to work with on a consistent basis, but if you are looking for an easy way to create free paystubs and quickly print out checks, it's one of the most straightforward options.
If you are looking to consistently use it as your payroll option, the paid online payroll management solution should be considered. This version allows you to manage payroll online and easily prepare and print paychecks, calculate paycheck details, calculate tax deposits, and edit checks as needed. The paid version of eSmart Paycheck is one of the most affordable on the market, starting at $50/year for under 5 employees.
Patriot Software
Patriot Software offers a free 30-day trial of their payroll software that offers every feature you could possible want as a small business. The average payroll can be ran in under 3 minutes with Patriot Software, such as entering hours, approving payroll, and printing paychecks.


Create & print unlimited 1099 and 1096s
Does not require use of their accounting package
Low starting price
Difficult to upload 3rd party time sheets
No mobile app
Limited inventory management
Price Range: $$
Starting Price: $20/month
Client OS: Windows
Deployment: Cloud Hosted
The basic payroll solution offered by Patriot Software lets you run your own payroll and handle the payroll taxes yourself. It includes features such as:
Print checks or use direct deposit
Run unlimited payrolls
Flexible pay schedules
Printable W-2s
There is also a full service payroll solution that lets you run your own payroll and have Patriot Software handle your payroll taxes. This payroll services option includes all of the features of the basic payroll solution, as well as services provided to you from Patriot Software. This includes filing of W-2s and W-3s as well as the file and deposit of local, state, and federal taxes.
One major strong asset Patriot Software provides is the large variety of payroll reports available. This includes:
Payroll tax credit report
Payroll tax filing report
Payroll tax deposit report
Payroll register
Individual paycheck history
Payroll details
Check/deposit payment detail
Manage time off
W-2 summary report
Assigned deductions
Deduction history
Assigned contributions
Contribution history
Payroll tax liabilities
While Patriot Software is not a true "free" payroll software, it remains one of the best payroll software options on the market for small businesses. The 30-day free trial should let you know whether or not it's worth continuing into it's paid period. Patriot Software starts at only $10/month base plus $4/employee/month. In addition, Patriot Software has a full accounting solution that can pair with their payroll option–meaning you don't need to use an outside program like QuickBooks to manage your financials.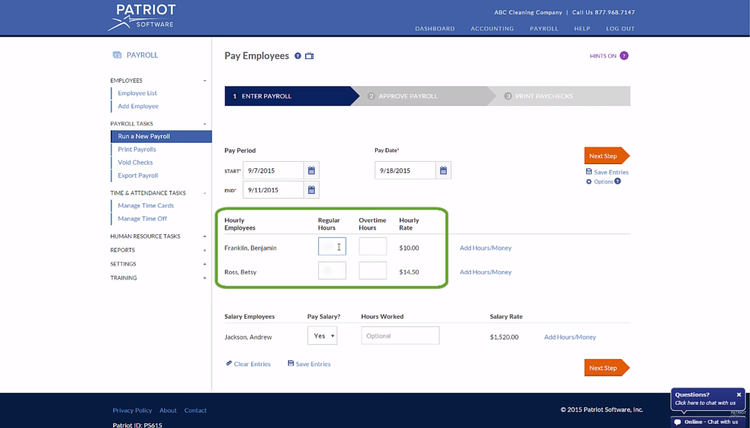 ExcelPayroll
ExcelPayroll is a completely free to use payroll solution that works within a spreadsheet format. Any business that has access to Microsoft Office Suite can download ExcelPayroll and take advantage of what it has to offer.




Free to download and use
Easy to use; minimal learning curve
Offers tax form preparations​​
Supports only 50 employees maximum
Lacks direct deposit options
No phone or live chat support​​​​
Price Range: $
Client OS: Windows
Deployment: On-Premises
Technically, anyone can run payroll in Excel if they are savvy enough to know how to construct the file to operate as needed. ExcelPayroll was created as a powerful pre-built spreadsheet template that allows you to calculate paycheck amount and payroll tax withholdings as soon as the data is keyed in. With this information inputted, you'll be able to create pre-filled tax forms (including W-2s), log bookkeeping journal entries, and print checks.
One big missing feature in ExcelPayroll is its lack of extensive PTO or vacation time tracking. Because of this, ExcelPayroll is recommended for more simplistic payroll processing for employees who don't accrue benefits, unless you have another manner of calculating that information.
While ExcelPayroll is completely free to download, it does require having Excel, which today is bundled within Microsoft Office Suite 365. This starts at $5/month and includes other popular Microsoft products such as Word and PowerPoint.