What is Project Cost Management Software?
Project cost management (PCM) software is an estimation and time tracking solution primarily for enterprise level jobs. PCM solutions are used by project managers across a variety of industries, including engineering, construction, and manufacturing. The goal of project cost management is to keep projects in or under budget through the use of advanced estimation and time management tools.
In order to forecast budgets, PCM software is first used in estimating the costs of a project. It then uses job cost controls and field data collection to keep the work within the scope of the project budget.
Next, PCM accounts for work productivity by using time management solutions. This lets you schedule the entire project while taking cost estimates into account. As a comprehensive project management system, PCM software keeps you in control of your estimated budget and timeline.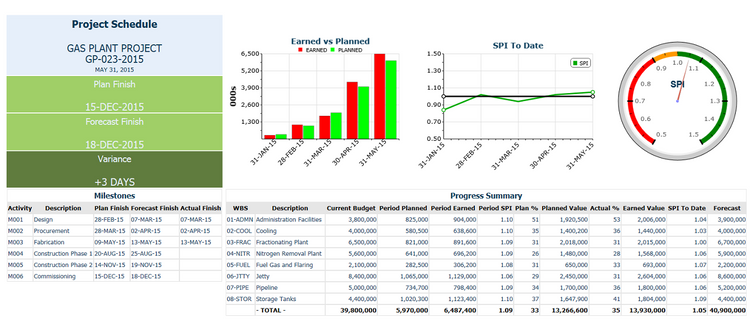 Popular Features of Project Cost Management Software
Estimating: Accurately price a project or asset using data like labor, materials, equipment usage, and more. Predict the final real costs of a job in order to pass or bid.
Basic Accounting: Stay on top of user-friendly budgeting with accounts receivable (AR) and accounts payable (AP) as you generate project quotes. Streamline resource planning by getting accurate material and labor costs.
Scheduling: Arrange for labor on the job. Adjust project schedules due to delays from weather, labor shortages, or budget cuts.
Gantt Chart Generator: Input scheduling data to create a Gantt chart for your project team.
Time Management: Monitor employee timesheets to keep labor on schedule. Update worker schedules through mobile apps.
Field Data Collection: Get real-time updates on job conditions in the field. Use key performance indicator (KPI) data to adjust cost estimates and labor scheduling.
Job Cost Controls: Observe day-to-day costs in order to stay within your job estimate.
Document Management: Store important documents like bids, invoices, timesheets, and bills of materials in one convenient location.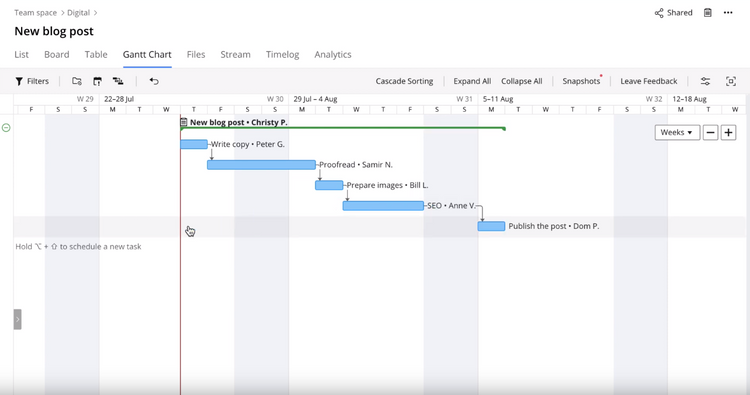 Main Benefits of Cost Management Solutions
These are the best benefits of project cost management software:
Easier Estimating and Project Proposals
Project cost management makes it easier to estimate a job by taking all resources into account. Like an ERP software, PCM is a project management tool designed to organize all your business data and documents. From labor to materials, you can get accurate prices for every aspect of the project by using PCM estimating applications.
Don't waste your time bidding on jobs above or below your price range. By preparing an accurate estimate you can know when to move on to better project proposals. Use a project management solution to track your actual expenditures and know exactly which bids are worthwhile.
Accurate Pricing from Project Start to Finish
PCM software uses real-time data to continually update your estimate. This makes it easy to adjust future work to keep the final project within the initially proposed budget. For example, project cost management applications can reveal one area of overspending, allowing you to reallocate resources to cut down on costs elsewhere. The result is lower operating costs as you can adjust your work to fit the proposed budget!
Using real-time data helps you avoid surprise cost overrun. For example, say a construction job is delayed by severe weather. A project progress module will show you the daily effects of the delays on your budget. You can then find ways to save by generating updated estimates through resource management.
By using a PCM solution to handle estimating and scheduling, you can keep projects moving even when dealing with delays. Track time from individual team members to see who is available for additional work. Then review actual costs to find where the budget can be adjusted.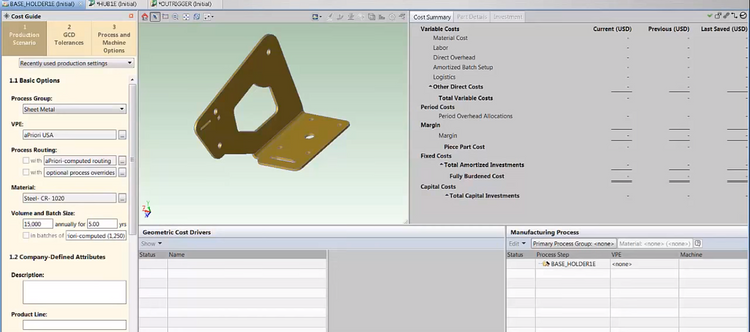 Track Project Timelines
Project management software lets you improve workflow scheduling. And with time management applications, your PCM software can create timeline alerts for project milestones. Customize these milestones so you always know how much of your budget has been spent. For example, you can receive an alert for reaching the halfway point in your budget. You can then double-check you're still on track to finish the project without overrun.
Follow (and Create) Market Trends
As you create new quotes and wrap up current projects, you can begin building a project portfolio of historical data to use in your future estimates. PCM solutions organize data so you can find internal trends in material costs, labor delays, and equipment usage.
The longer you've been in the business, the more historical data you'll have at your disposal. You'll be surprised what sort of project lifecycle trends may appear and how much you can benefit by incorporating those trends into your budget proposals. You'll get better project performance by anticipating possible problems.
How is Project Cost Management Different from Job Costing?
There are several similarities between job costing and project cost management. Both deal with accurate project estimates for all sorts of industries. However, there are several notable differences, as PCM is far more comprehensive than regular job costing:
Job costing software tracks the short-range financials of a specific project. Some applications then turn the data into standardized reports which can be used to make new estimates more accurate. These solutions can be used for small to medium-sized jobs in the construction industry. Project cost management software is meant for enterprise level jobs across construction or manufacturing.
Job costing solutions generally use only labor and material costs to generate project quotes. In contrast, project cost management software looks at far more information to create more accurate price estimates. This can include everything from historical labor costs to the expenses of renting temporary office space. By including more variables, you get more precise prices from PCM tools.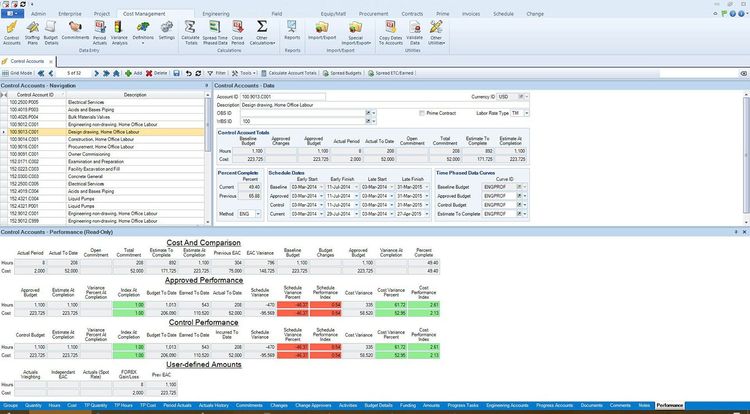 Common Project Cost Management Pain Points
Project cost management is supposed to make work easier. However, there are some common issues encountered:
Bad Bidding Practices
While PCM software lets you create accurate bids, it's up to you to handle submission. If you routinely turn in quotes late, it'll reflect poorly on your work practices. Use scheduling modules to set reminders whenever a bid estimate is due so you don't miss out on potential jobs due to deadlines.
Ignoring Historical Data
One of the most unique tools of PCM software is the storage of historical data in the project portfolio. That data can reveal valuable insights whenever you create new bids with similarities. For example, if a past project involved delays from severe winter weather, you can account for possible delays if another project is scheduled for the same time of year.
Misattributing Cost Overrun
If a project begins to run over budget, you need to know why so you can address the issue. Yet blaming the wrong aspect can be just as bad as not fixing the problem at all. Using real-time data can reveal exactly where your cash flow is going and make the correct adjustments.