Many rental businesses looking to simplify online rentals, manage on-premise rental sales activity, or switch to electronic invoicing can benefit from an all-in-one equipment rental software. Here are some of our top picks for best equipment rental solutions:
1

Booqable - Best Overall

Booqable is a modern, easy-to-use rental software helps you easily manage orders and inventory, track equipment availability, create quotes and contracts, send out invoices, and accept online bookings using a single rental system. Capture real-time data on your products and their rental status, and assign unique identifiers for accurate tracking.





What We Like
Affordable pricing with 20% discount for annual billing
Responsive customer support
Intuitive and user-friendly
Overview
Price Range: $$
Starting Price: $29/month
Client OS: Web
Deployment: Cloud Hosted
2

Point of Rental - Great for Small Businesses

Point of Rental is an inventory management software for small to enterprise-level businesses. Access real-time data through the mobile app, streamline your delivery, pickup, and payment processing, and scan your assets via barcodes. Record digital signatures, optimize dispatching, and develop your own online store for quick and easy reservations.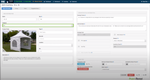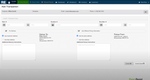 What We Like
Scalable for growing companies
Robust training
Clean and navigable interface
Overview
Price Range: $$
Starting Price: $125/month
Client OS: iOS, Android, Web
Deployment: Cloud Hosted
3

EZRentOut - Best Integrations

EZRentOut is a cloud-based rental software designed to increase your efficiency with advanced features in order management, asset tracking, barcode and QR code scanning capabilities, product bundling, and more. Utilize the mobile app for iOS and Android to create and monitor orders, and auto-generate invoices for recurring customer payments.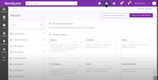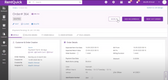 What We Like
Integrate with QuickBooks and Xero
Offers API connections
Highly customizable
Overview
Price Range: $$
Starting Price: $89/month
Client OS: iOS, Android, Web
Deployment: Cloud Hosted
What is Equipment Rental Software?
Equipment rental software is used for managing inventory, reservations, and maintenance of rentable assets. Some rental businesses seek all-in-one software to simplify online rentals, others simply want to manage sales activity or electronic invoicing. Yet the needs of a party rental store will be very different from a construction equipment rental service. Fortunately, this software offers functionality for all types of rental operations and also assists with generating quotes and proposals and handling payment processing.
Equipment rental software is a complete management solution for both the customer experience side and your business's operational side:
From the customer experience side, you'll want software that makes it easy for customers to see in-store inventory and reserve the equipment they need online. The customer should be able to schedule a date to pick up and drop off the rental.
From the operational side, you need to be able to keep records of all the rentable equipment you own in real-time. You can assign SKUs and catalog the equipment in your system to keep track of what you have available and what is being used. You'll also be able to schedule pickups and preventative maintenance.
Equipment Rental Software Features
| Feature | Functionality |
| --- | --- |
| Asset Tracking | Track the location of your rentable assets and who is using the asset. |
| Maintenance Management | Track maintenance history, upcoming preventative maintenance schedules, and predictive maintenance. |
| Lease Management | Store and access signed leases and review lease terms of rented equipment in a timely manner. |
| GPS Tracking and Asset Tagging | Use GPS tracking to see the current, real-world location of the asset. Tag assets with a barcode, QR code, or RFID to find information on the cost of the asset, who is renting it, and when it should be returned. |
| Order Management | Track the entire order process from receipt of payment to return of the equipment. Send late fees if the asset isn't returned on time. |
| Invoicing | Create billing documents that detail the customer's payment obligations. |
| Accounting | Measure revenue and expenses with modules including accounts payable, accounts receivable, and a general ledger. |
| Fixed Asset Management | Track the cost, valuation, depreciation, and gain or loss on the assets you rent out. |
| Customer Relationship Management (CRM) | Keep detailed records on new and returning customers to enhance the customer experience with better service. |
Equipment Rental Software Benefits
Equipment rental software can optimize your operations in several ways:
Easy Invoice Management
Optimize your payment processes by using software to automate your invoice workflow. Send out timely invoices to customers, receive reminders on payment status, and update customer information all in one place. You can even expand your POS offerings so your customers can pay online or by credit card.
Better Scheduling to Reduce Downtime
Equipment rental software will provide you with maintenance history data, as well as send notifications for predictive and preventative maintenance. When you stay on top of repairs and maintenance, the assets you rent out will have a longer lifespan, allowing you to continue renting them out longer.
More Organized Rental Schedules
Knowing whether or not your rentable assets are in use is critical for increasing ROI and reducing downtime. Like any inventory management software, an equipment rental solution makes it easy to see which assets are in use and which aren't, so you can push the assets you have on hand, keeping them rented out more frequently.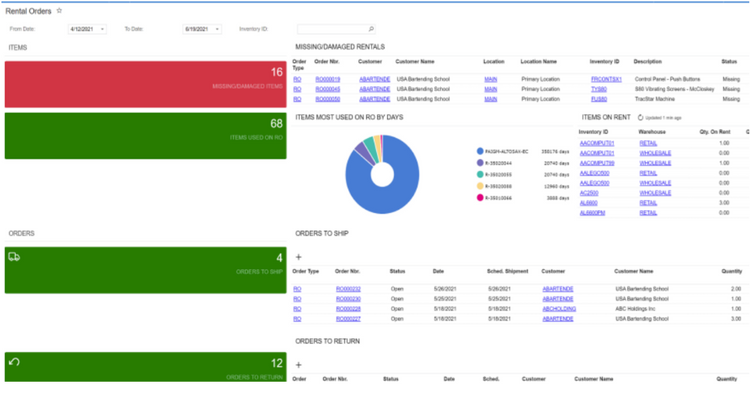 Common Equipment Rental Categories:
Rental management software is used by many sectors including, but not limited to:
| Industry/Business Type | Top Features: |
| --- | --- |
| Construction Equipment and Tools | The point of rental in this industry is sometimes to test out equipment before buying, so warranty tracking is a must. |
| Commercial and Industrial Machinery | Preventative and predictive maintenance scheduling and notifications to reduce downtime. |
| Oilfield Tools | Asset tracking to manage the location and utilization of your equipment. Maintenance and repair scheduling to ensure your oilfield tools are working properly. |
| Automotive | Lease management to store and access signed lease terms and agreements. GPS tracking to track the location of your vehicles and avoid theft. |
| IT and Assistive Technology | Online rental scheduling to keep track of checked out equipment and avoid double-booking the same piece of equipment. |
| AV | Asset tracking with the ability to easily store and access technical information on your equipment's specs. |
| Party and Event | Tracking modules keep tabs on the props, decorations, and other rental inventory you have on-hand and in-use. |
| Sports and Recreational Gear | Maintenance management to track repairs needed and recording if there is damage after the equipment is returned. |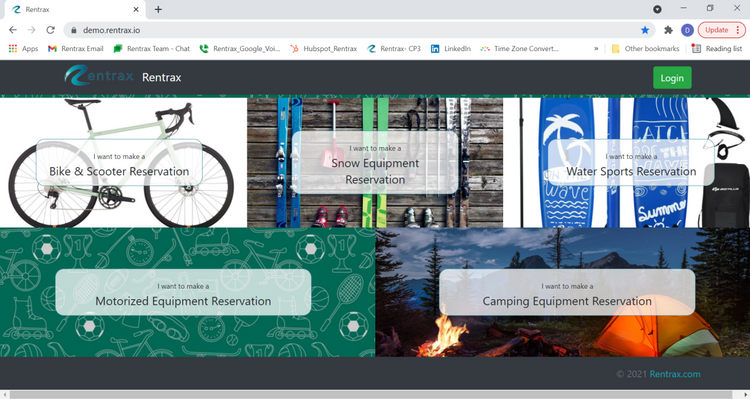 What Does Your Business Need?
Small businesses and rental only businesses (no sales): A small business or rental only business will get by with basic features like inventory management, accounting to track accounts payable and accounts receivable, and document management. You'll want to be able to stay organized and easily view rental schedules, so you know which assets will be available at future dates to schedule more customers in the future.
Businesses with both equipment rentals and sales: If your business provides both rental and sales, you'll want everything that equipment rental software features as well as some additional modules or system that tracks point of sale. Your inventory management system needs to be able to distinguish between items for sale or rent, as well.
Large equipment rental businesses: Businesses that rent out heavy machinery and large equipment especially need equipment rental software that provides user-friendly preventative and predictive maintenance scheduling and notifications. And you'll need large-scale customer management modules to handle the high volume of clients.
Equipment Rental Software for QuickBooks
For many small businesses, QuickBooks is great for handling basic accounting. Some equipment rental software integrates easily with QuickBooks. The QuickBooks Apps store also lets you link various software solutions to your QuickBooks Online account. QuickBooks Apps lists some equipment rental software solutions including:
EZRent Out - A cloud-based equipment rental and event/party rental software.
Viberent Rental Management System - Rental equipment software for small to medium-sized businesses that helps track and manage party rentals to large machinery rentals.
integraRental - Features asset tracking, dispatch, payment processing, and preventative maintenance tracking. Integrates with QuickBooks Online, QuickBooks Desktop, and integraERP.
If you're planning on keeping an existing accounting system like QuickBooks, be sure to check that your new equipment rental solution will integrate.
Pricing
Subscription rates for equipment rental software ranges between $25 per month all the way up to $1,800 per month. There are also perpetual license pricing plans which can be $895 to $4,999 per user. How much your plan costs will depend on how many total users you have, whether you want a cloud-based or on-premise deployment, and any requested add-ons for extra functionality.
Another cost factor to consider is whether you want a mobile app for managing rentals on the go. This can increase the total price of software yet offer valuable flexibility in the long run. A fully customizable app can run on both iOS and Android devices.
Common Equipment Rental Industry Pain Points
Keeping important information secure. Your rental equipment software will be storing sensitive information including the location of your expensive assets, as well as customer contact and billing details. The solution you choose needs to have security features to protect all of your private information.
Adapting to changing trends in your industry. Many rental operations need to modify or expand the selection of rental equipment they offer to keep up with the evolving trends in their industry. The equipment rental software you choose needs to be able to not only manage what you have now but be flexible to grow as your business grows.
Keeping organized billing, invoicing, and contracts. Without equipment rental software, keeping track of recurring invoices, late fees, and signed contracts is extremely difficult. Forgetting to invoice a customer or incur a late fee when necessary will cost you. Equipment rental software will automate invoice payment reminders, send alerts for contract renewals, and assist with invoicing.
Unorganized or non-existent inventory tracking. If you don't have a system for managing inventory or are using pen and paper or excel, you are likely losing money. Without software, it's significantly more difficult to manage reservations and inventories. You could have equipment sitting around for long periods of time or accidentally double-book the same piece of equipment, causing you to lose business. Equipment rental software makes it easy to see what you have available and when the equipment is scheduled to be used.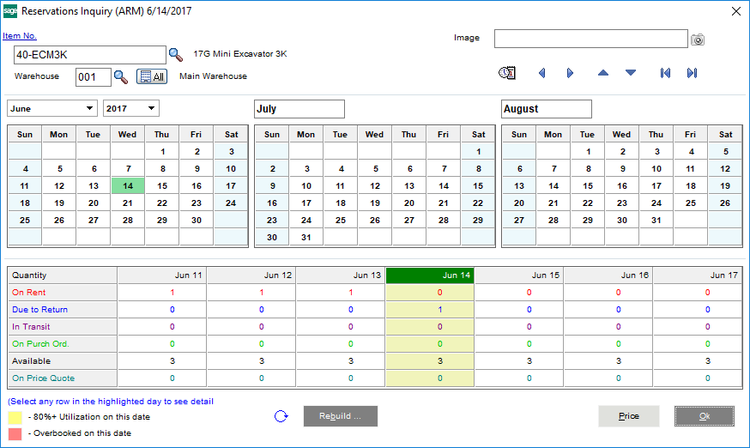 Industry Trends
Online bookings: More and more people and businesses prefer to rent equipment online. Equipment rental management software lets customers see inventory availability in real-time so they can make reservations outside of business hours.
GPS tracking: ForConstructionPros.com's article "Software Trends and Tomorrow's Rental Business" states that GPS tracking is being used by more equipment rental companies than before. The size and cost of GPS tracking devices have been going down, making it a more viable option for businesses. Track your equipment's location and deter theft with the GPS tracking functionalities in equipment rental software.
Rental industries see revenue growth: As reported by Construction Business Owner, equipment rental industry profitability is projected to grow steadily through the years.
Manufacturers are designing equipment with the rental industry in mind: According to ForConstructionPros.com's article "Strong Rental Market Drives Equipment Design", the Great Recession made many contractors turn to renting construction equipment to save money. In response, manufacturers have started designing equipment focused more on durability and simplicity to increase ROI for equipment rental businesses.
Increasing eCommerce competition in the equipment rental industry: The technological advances over the last few years has made it easier for more businesses to get into the cloud-based rental industry. ConstructConnect found that "even companies not traditionally involved in renting heavy construction machinery now play this game successfully (Home Depot, Hertz, etc.)". With increasing competition, it's important to stay up-to-date with great equipment rental software to provide your customers with fast, reliable services.