What is Stock Control Software?
Stock control software is a supply chain and warehouse management system for retailers of all sizes. Whether you work with raw materials or finished goods, stock control solutions track whatever inventory you have for distribution.
This software solution is designed to improve your warehouse conditions through better inventory tracking. View inventory quantities and adjust counts using stock control software. You can use barcode scanners or RFID readers for your control system. By electronically tracking production materials, parts, or finished products you have in warehousing, you can better prepare your business for distribution.
This solution differs from inventory management software because it only controls onsite materials at your warehouse. However, both an inventory management system and stock control solution are recommended to give you complete control over all your inventory.
Features of Stock Control Software
Inventory Analytics: Get basic analytics on your product and raw material inventory. Add in new items and remove outdated ones. Know when to reorder certain materials or halt production.
Materials Management: Know when new materials are scheduled to arrive and in what quantity and condition.
Traceability: Assign products serial number barcodes or RFID system based on FIFO/LIFO, delivery date, or some other method to generate accurate purchase orders (PO).
Loss Prevention: Use better tracking to keep tabs on all products and see where loss is occurring.
Over/Understocking Prevention: Ensure your facility has a good balance between inbound and outbound products. Know your stock levels in real-time to prevent warehouse under/overstocking.
Warehouse Optimizing: Learn how to best utilize your current warehouse space.
Product Alerts: Receive timely alerts when products or materials are about to expire or need to be moved from the warehouse.
Stock Audit Reporting: Perform regular audits on your inventory to determine if there are any possible improvements. Set separate units of measure (UOM) based on pallet, box, container, or other item quantities.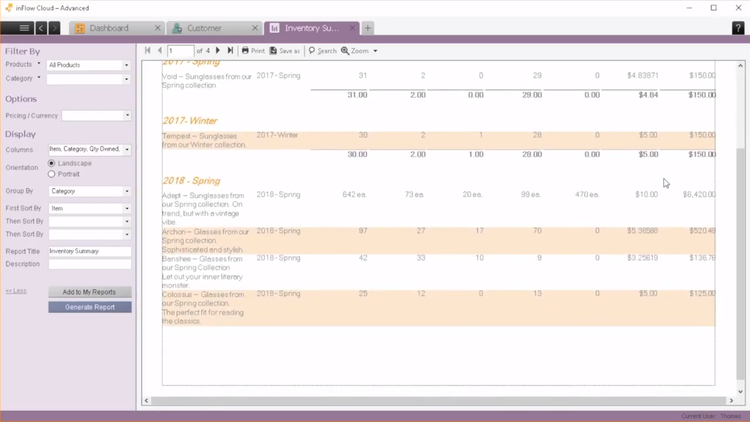 Stock Control Software Benefits
Here are some of the main benefits of stock control software:
Track Your Onsite Products
Manually tracking your inventory is a time-consuming task. Stock control systems help you automate the process with serial numbers SKUs, barcoding, and RFID to identify products. Many of these solutions are compatible with mobile devices so you can use barcode scanners or your phone to scan inventory into the system.
Stock control also reduces carrying costs by keeping your inventory moving. Combined with a supply chain management software, you can completely optimize your product lifecycle.
Better Organize Your Warehouse
Are you using all of your warehouse to its maximum potential? Stock control software can reveal missed opportunities for better product storage. Once you maximize warehouse space you can keep more products in stock to anticipate customer needs.
An organized warehouse is a safe warehouse. Overstocking might seem like a temporary distribution problem but it can lead to shelves falling over, potentially injuring employees and damaging products. Inventory software makes it easy to organize products for a safer work environment.
Reduce Product Loss from Accidents or Theft
Loss prevention is usually a priority at physical storefronts, not warehouses meant for storage and distribution. Yet a surprising amount of product loss occurs before your stock ever reaches the store. Sometimes it's because overstocked shelves cause damage to the tightly packed products.
Overstocked shelves create a huge risk for employee theft. An overflowing warehouse is the perfect spot for thieves to grab a few pieces of inventory off the shelves without being noticed. Clean, organized shelves offer improved visibility which reduces the opportunity for theft. An efficient inbound/outbound system cuts down on the time thieves have to remove products from inventory.
Sell Products Online or In-Store
An accurate stock control system makes it easier to distribute inventory to third-party retailers, wholesalers, and online resellers. By knowing your inventory levels in real-time, you can arrange quick overstock sales with small businesses or through digital marketplaces. And you can improve your bottom line by avoiding stockout situations too.
eCommerce stores can streamline distribution turnarounds by keeping track of inventory levels with stock control software. Get alerts when products are in low stock so you can accurately update your online listings on various sales channels.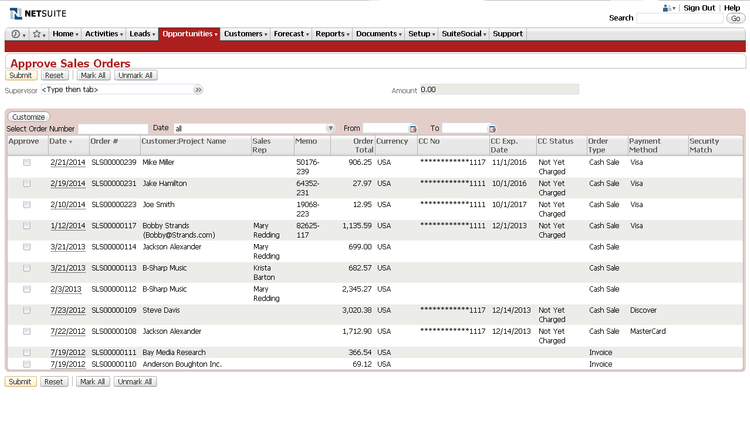 How is Stock Control Different from Inventory Management?
There are a lot of similarities between stock control and inventory management. Both aim to track products for accurate distribution and fulfillment. And "stock" and "inventory" are often used interchangeably. However, stock control is not the same as inventory management. Stock control does not cover forecasting for product replenishment. Inventory management software is responsible for forecasting and ordering updated inventory.
In short, stock control is for onsite asset tracking at your warehouse. Inventory management is for more advanced inventory as it follows products along the entire supply chain from the raw material stage to final point-of-sale.
If you use an inventory management system you may have to integrate with third-party logistics (3PL) software to meet all your distribution, warehousing, and fulfillment needs. 3PL applications coordinate between your stock control and third-party businesses along the supply chain like manufacturers, couriers, and vendors.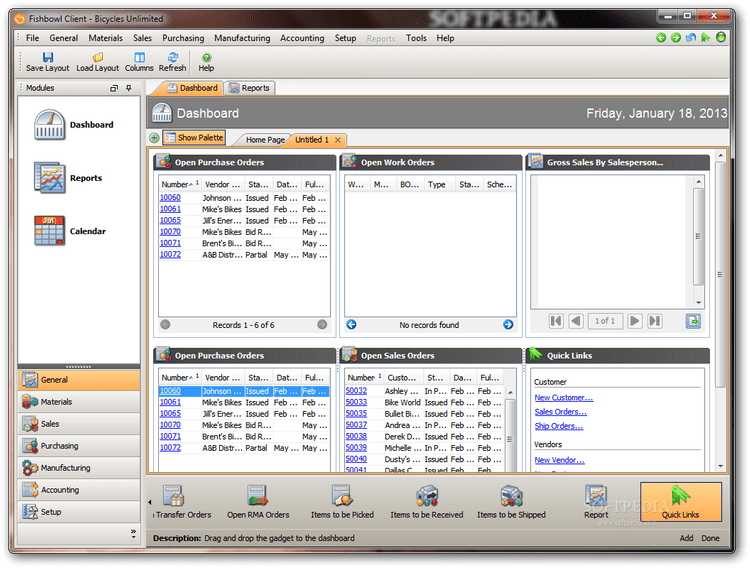 Stock Control Software Pricing
The scope of your stock control software will determine the cost. If you only need limited applications for onsite traceability, your software will be cheaper. Most stock and inventory control software are cloud-hosted and charge a monthly or yearly subscription rate. Single application solutions start at $175 per month on a per user basis. More expensive plans reach $1,000 per month. Some software costs more if you have multiple warehouse facilities to track or want to integrate ERP and inventory management solutions. Setup fees, training, and implementation will add to the initial costs.
Perpetual license fees for a one-time software download begin at $795. As with subscription plans, this does not cover implementation or training. Technical support and updates are usually covered for a certain amount of time after initial installation.