What is EHS Software?
Environmental, health, and safety (EHS) software manages regulatory compliance, enterprise risk, and sustainability data and activities. This is accomplished through data collection, creating tasks to maintain safety requirements, document storage, and permit management. In addition, it will automate administrative tasks, follow up on said tasks, trigger corrective actions, and generate reports.
EHS management software automates the safety program management in your organization. This is accomplished through simplified government regulatory compliance by tracking and reviewing safety initiatives. This means EHS systems raise the level of safety awareness and improve industrial hygiene with participation from your staff to lower incident rates and increase productivity.
EHS management systems can often be referred to as OHS (occupational health and safety), HSE (health, safety, and environment), and SHEQ (safety, health, environment, and quality. Whatever it's being referred as, the solution will protect workforces from avoidable workplace mishaps, such as falls, chemical spills, disease outbreaks, collisions, and more.
Sometimes EHS software can be combined with other related software such as quality management software (QMS software). Whether connected as two disparate systems or a siloed point solution, they can be consolidated into one enterprise system called QEHS–providing elements of both systems to streamline operations and increase efficiency. Examples of cross-functionality between the two systems include audits and surveys, corrective and preventive action, risk assessment, and document control.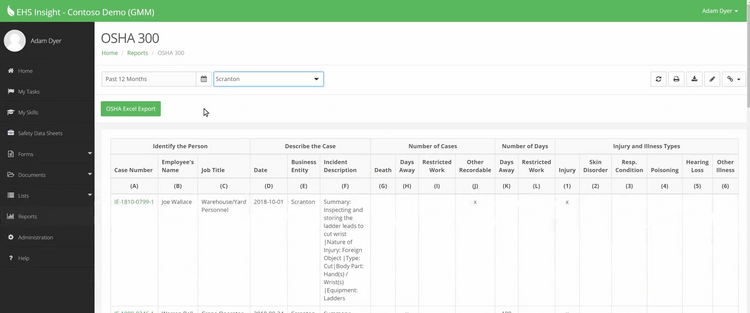 Features of EHS Software
Audit Management: Centralize your audit data by enabling scheduling, tracking, data collection, and reporting for internal and external audits. Ensure your organization exceeds ISO and other standard requirements.
Compliance Tasks and Reporting: Create permits, maintain regulatory compliance, assign tasks to employees to ensure compliance, manage a compliance calendar to meet deadlines, and monitor status notifications.
Corrective Actions: Address issues as they arise by assigning corrective and preventive actions (CAPA). Inform all involved parties of their responsibilities and track status and completions. Issue escalating notifications if necessary.
Document Control: Manage the creation, approval, distribution, and archiving of all controlled documents and processes. Create and review document records, route documents, manage change requests, and more.
Incident Management: Capture, track, investigate and report on all incidents including injuries and illnesses, spills, property damage and vehicle incidents. Identify root causes and protect against further incidents.
Quality Management: Perform audit and inspections, report and track quality incidents, and handle nonconformance reporting, quality inspections, investigations, corrective actions, regulatory requirements, and permits.
Vendor Management: Manage relationships with vendors and contractors. Determine their EHS risk, create contracts for approvals, and increase engagement with vendor requests and other key pieces of information.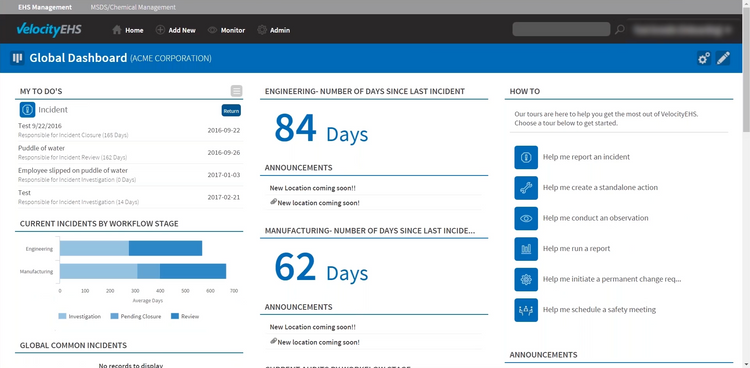 Benefits of EHS Software
Some of the core benefits of EHS software include:
Improve Sustainability Performance Management
Often the forgotten fourth member of the acronym–environmental, health, safety, and sustainability software (EHSS) manages the governance, risk, and compliance of operating companies and assets. While the core of EHS software will be to improve your organization's efforts with regards to a strong environment regarding health and safety, it will also ensure your business can sustain that level of success.
Most EHS systems will allow you to create a behavior safety (BBS) program. A BBS will use observations and feedback to identify unsafe conditions in the workplace. This helps foster a healthy and safe culture and environment in your workplace. To improve EHS performance, a sustainability program can establish a standardized method for effecting behavior change–letting you achieve faster gains and fewer incidents.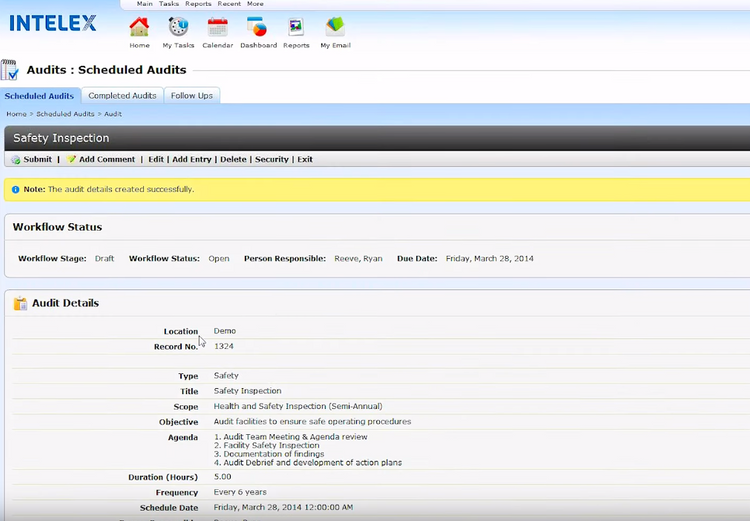 EHS software can quickly and easily assign compliance tasks to workers. This means meeting compliance is no longer a general goal, but actually someone's day to day job. Upon completing tasks, management can analyze stats regarding their top performers, who is completing tasks the fastest, and anything else that may assist.
Environmental management software will also report, track, and monitor all aspects of your environmental consequences. This means the software gives you a rundown on the impact on the environment of various types of product releases. These features will minimize risks associated with environmental regulations–reducing the company's environmental impact, and improving workplace safety for employees.
How is this possible? By creating reporting standards on workplace incidents and other EHS metrics. In the manufacturing sector, where a plethora of risks and consequences await, specific environmental issues such as air emissions, air quality, noise levels, and hazardous waste materials are daily worries. EHS software aids in managing these physical, chemical, and biological hazards by uncovering risks and creating plans to address them.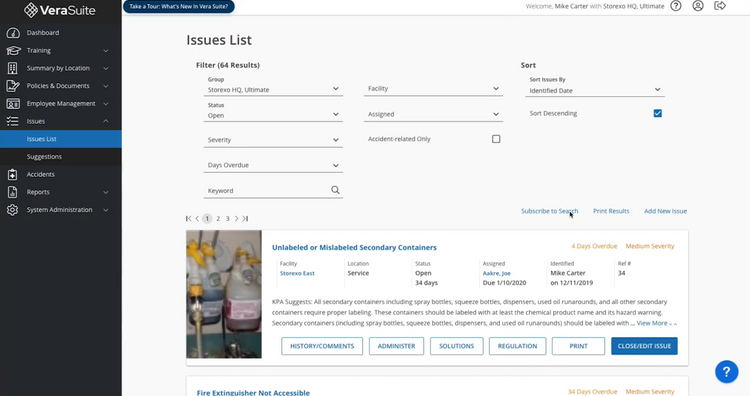 Increase Productivity and Lower Costs
EHS software helps streamline all workflows involved in your safety management processes. Eliminating paper-based tasks in favor of a digital system will great increase the time tasks can be completed–meaning your staff has more time to focus on other priorities.
With a unified system, your entire staff can access the same forms, checklists, and workflows and monitor their progress in real-time. Once trained, your staff can easily access reports and custom dashboards to key in critical safety data (for compliance reasons) or analyze data for actionable insights.
When necessary, corrective actions can be handled by assigning tasks to responsible parties. This helps increase transparency by consolidated the entire process within your system. From the first point of entry of a mishap or safety violation, an EHS system can track every action taken and who is required to complete the next step. This leads to improved communications through automated alerts or scheduled reports.