What is Factory Automation Software?
Factory automation software helps your organization achieve high availability of plants and machines through resource and cost optimized production. Also known as industrial automation software, the solutions connect to tooling and production resources through sensors and integrates equipment for better shop-floor data access.
This helps give manufacturers greater visibility and traceability in optimizing their production efficiency–as well as leading to lower costs, improved quality, and increased flexibility.
Sharing a close relationship with OEE software and MES software, factory automation software harnesses the power of Industrial IoT, or IIot, by utilizing smart sensors and programmable logic controllers (PLCs) to connect to manufacturing equipment in real-time.
This provides increased visibility on the performance of the manufacturing systems–allowing management to quickly reconfigure settings for changing production requirements, if needed.
The use of smart sensors in factory automation software can also be used for maintenance management. By collecting data for optimization and continuous improvement, you can also use that same data for predictive maintenance.
Machine learning algorithms can easily identify changes in manufacturing machine health–helping your business avoid failures to your production line.
Any manufacturing business with the wireless sensor network infrastructure has the ability to implement factory automation software in an IIoT environment:
Add sensors to industrial equipment
Send data over a wireless sensor network via Bluetooth, Wi-Fi, and more
Connect the wireless sensor network to the cloud to update your central data repository
Allow management to analyze the data or set up rules and triggers for increased automation and decision-making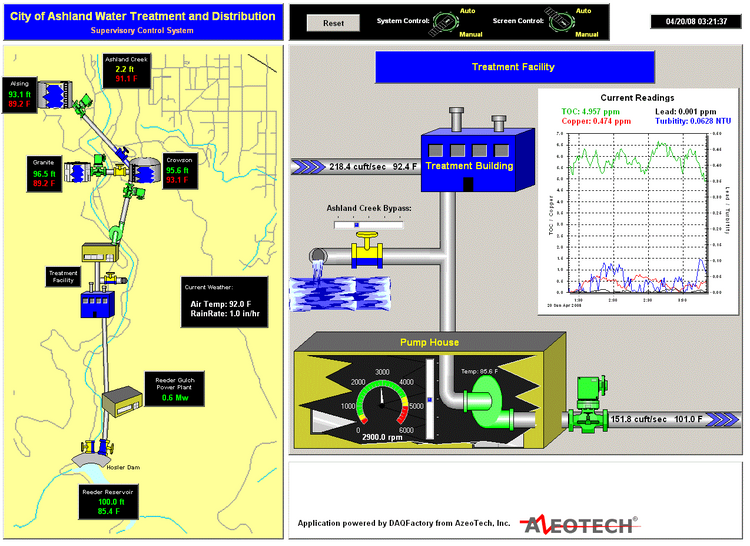 Features of Factory Automation Software
Measure Data: Collect data from connected scales, calipers, thermometers, and sensors.
Image Capture: Record defects via images and videos with camera integrations
Workflow management: Create digital workflows that combine work instructions and backend processes using logic
Data and Analytics: Aggregate data from apps to create, update, and display records from apps, machines, and sensors. Filter data being shown in the analysis based on variables, records, machine output, and more.
Connectors: Configure connectors to send data between APIs, SQL databases, and more. Build functions and logic to control how apps push and pull data from integrations.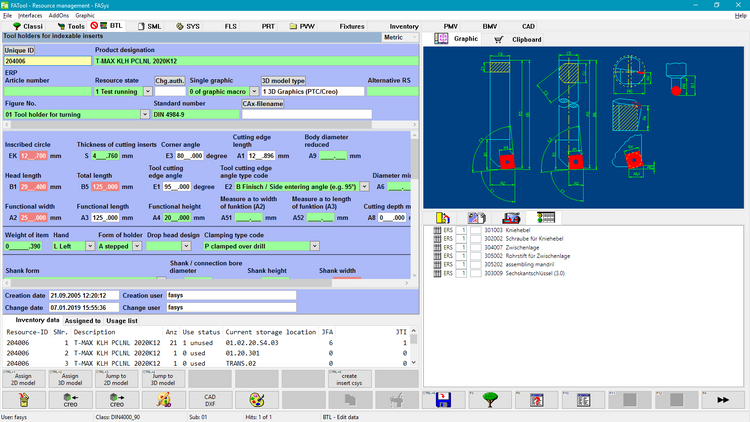 Benefits of Factory Automation Software
Factory automation in a manufacturing environment leverages technologies to create a more complex system to increase outputs and efficiency while decreasing costs. This type of automation can also reduce risks that human operators may deal with when it comes to working with heavy machinery.
Improved Production Process Planning
The use of factory automation software means manufacturers can improve planning and control by ensuring the right raw materials in the right quantities are available for planned production operations. It also ensures enough personnel are scheduled to work and the equipment required is available.
This combination of advanced planning and scheduling efforts ensures your manufacturing operations will go on as planned.
Additional benefits include:
Enhanced performance and quality outcomes via consistent process planning
Minimization of production run critical path time with routing optimization
Decreased per job resources requirements via labor, energy, equipment, and rework management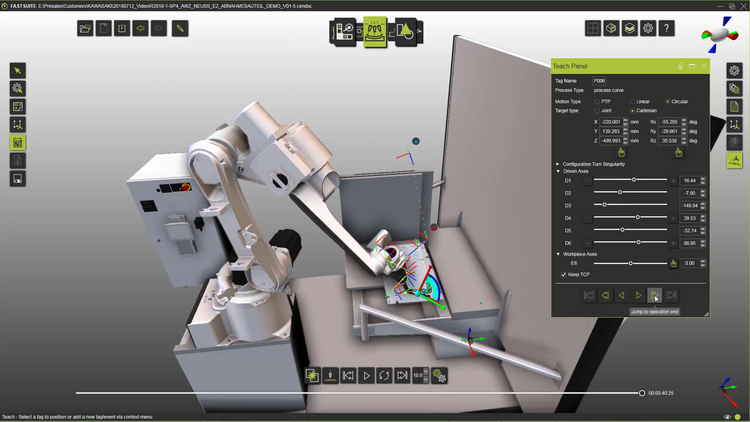 Job Release and Resource Optimization
Manufacturers often have standards for how long a job should take. Usually this is determined during the design and engineering stage, but often this changes when the job comes to fruition on the shop floor.
Because these standards often dictate base pricing and scheduling, it can cause issues between expected vs actual job time. Examples of issues include:
Unrealistic goals based on expected vs actual rates of production
Difficult to meet delivery goals leading to broken promises with customers
Slimmer profit margins than quoted due to inaccurate quotes based on projected vs actual time spent on a job
Factory automation software will use actual performance data to drive expected job standards–all while updating them continuously via workflows. Connection with your manufacturing equipment can help contextualize the data and understand what your true production time really is.
Additional benefits include:
Higher throughput via better resource utilization and load-to-availability ratios
Minimization of planned downtime with intelligent equipment maintenance scheduling
Increased ability to meet lead time obligations with job prioritization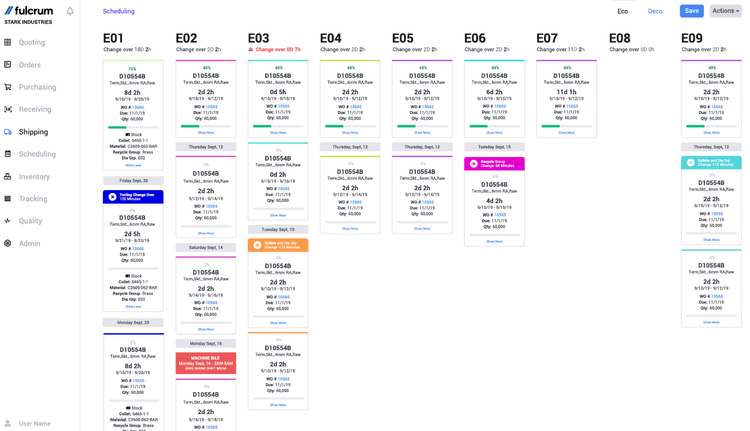 Avoid Downtime With Production Workflow Management
Factory automation software provides visibility into production assets, such as what machines are available for a specific job at a given time. However, visibility on the plant floor can get cloudy with the large variety of systems and equipment being used on the plant floor.
Without careful planning, your business will end up being more reactive than proactive when it comes to scheduling jobs on your machines.
Workflow management offered by factory automation software helps guide your staff through their managed tasks. By being able to see asset availability, you'll be able to configure assets to operate when available and avoid downtime. This avoids your factory line from experiencing any interruptions–as well as track response and recovery from incidents that may cause downtime.
This allows management to improve their problem solving skills and speed up their response time when unavoidable incidents occur on the shop floor.
Additional benefits include:
Improved internal and customer coordination with real-time job status visibility
Reduced cycle times via timely communication of work order instructions
Lower quality non-conformances via collection of machine sensor data and alerts and notifications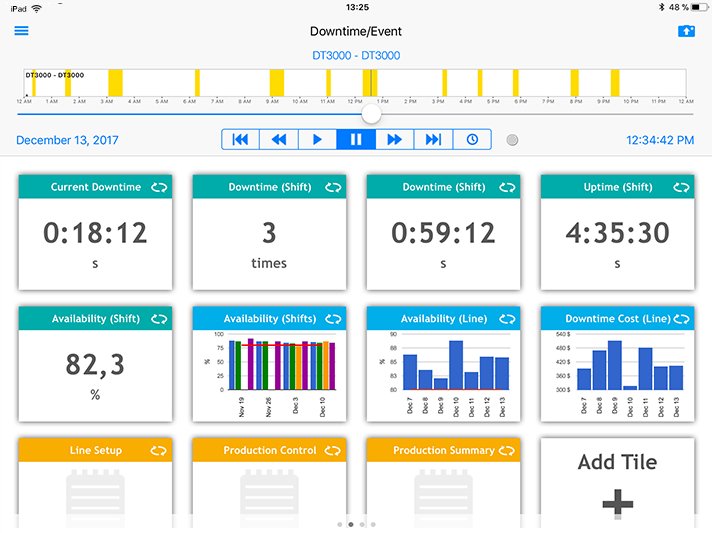 Quality and Data Management
Industry 4.0 (also known as smart manufacturing or digital transformation) refers to the new phase in the industrial revolution that focuses on interconnectivity, automation, machine learning, and real-time data. This concept relies heavily on IIoT concepts of connecting people, data, and machines as they relate to manufacturing
The core of this philosophy is plant data management. By collecting important data about your actual production, you'll be able to:
Cleanse data to eliminate future manufacturing error
Normalize data as it relates to your average manufacturing processes
Store data to make future decisions and improvements
Ensure data doesn't exist without context
Many of these functions are also offered in MES and product lifecycle management software options (PLM software).
Additional benefits include:
Faster resolution of bottlenecks via process performance analysis
Root-cause discovery of quality issues with statistical process control
Enhanced ability to demonstrate regulatory compliance with full process traceability
Satisfaction of regulatory compliance standards with production records