There are many ways to organize your business workflow, though visual charts are perhaps the most common. A Kanban board is one of the most popular organization chart methods primarily used in agile project management, as it visually divides the entire project through each stage of development into "swimlanes" with every task listed on a card.
What is Kanban Software?
Kanban software automates the creation of organizational boards to better visualize work and project progress in real-time. The methodology is simple: have all project tasks visible as cards in an online format to keep team members informed of their responsibilities and progress. In style, the columns of Kanban boards are regularly compared to swimlanes which break up a large pool into smaller, workable sections for each swimmer. For example, a simple Kanban board might resemble this: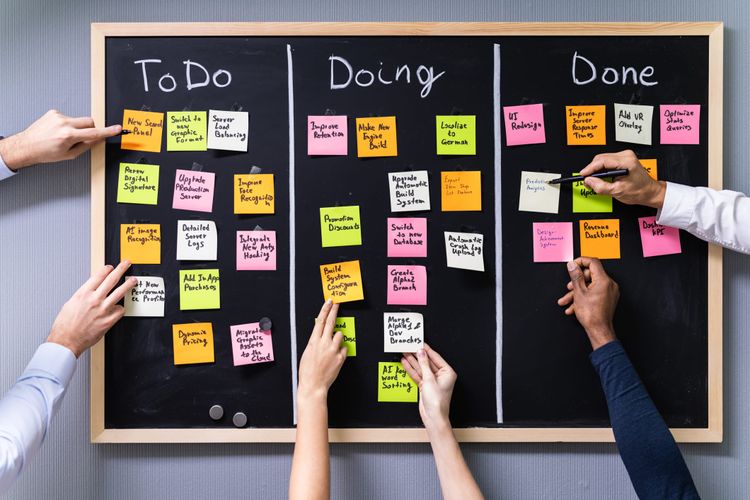 While a more complex project's board might look like this: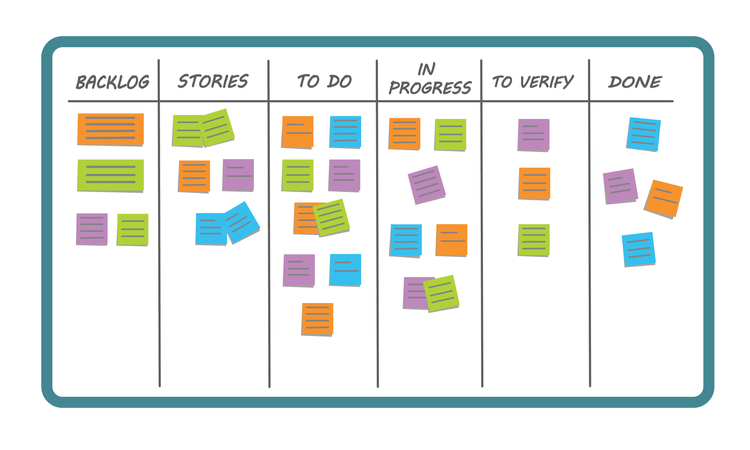 The first only includes three columns or "lanes", representing "to-do", "doing", and "done". The second gets far more complex to address any backlog and include ways to verify work on all dependencies. Regardless of size, every Kanban project is easy to visually track from start to finish.
Previously, companies could make their own Kanban boards using Post-It notes on a bulletin board or written notes on a dry-erase board. However, those methods led to easy accidents with missing notes or erased tasks. By implementing this specific project management software, companies can make customizable Kanban boards as simple or complex as possible while reducing the possibility of these mistakes from human error.
Kanban software uses automation and templates generate these boards, allowing project managers to rearrange task cards instantaneously to better fit a changing project timeline. While Kanban methodology is popular in software development, it can be used by every industry.
Kanban Software Features
Roadmap and forecasting: Determine the best path for a project before any work begins, possibly through scrum meetings
Kanban board templates: Start each board project using a pre-existing or custom template to cut down on time spent organizing cards
Task management: Control all aspects of a task, such as who is assigned to it, when it can begin, when it should be completed, and any necessary resources, and include all that information on a card
Prioritization: Categorize different tasks based on importance and move those items up in the project timeline
Work in progress (WIP) limits: Set limits on how many cards can be active at any point for individuals or team members
Dependency tracking: Ensure all dependencies are fulfilled before moving a project forward
Time tracking: Record individual and team time spent on specific tasks or projects
Milestone tracking: Monitor different goals and metrics related to the project to ensure completion before or by the deadline
Alerts and notifications: Get informed when important deadlines are approaching, send automated notifications to individuals or teams based on upcoming task milestones
Best Kanban Software Benefits
As described above, there are many uses for tracking project progress with Kanban board software:
Adjust Task Cards Instantly
The first main advantage of Kanban boards is the ability to instantly modify task cards and move them around in real-time. New cards can be added as needed while older ones can be modified, for instance, if the scope of a project changes. The ability to adapt your Kanban board to ever changing conditions makes them invaluable for keeping everyone in sync.
Additionally, the ability to edit the cards and board can help ensure the project is completed correctly. For example, imagine you're using a multi-column Kanban board for a very big project. A team member finishes a task and moves the card into a "review" column. Once there, the manager or client discovers more work is needed. By using software, the card can be moved back to the "doing" or "in-progress" column of the Kanban board. Only after a task is verified as completed can the project manager move the card to the "done" column.
Reduce Human Error and Accidents
The earliest Kanban boards were simply written down on paper cards handed from worker to worker down a vehicle production line. If one person is in the wrong spot, the card could go missing and leave production unaware of what each unfinished vehicle needs. Some companies made theirs by arranging scraps of paper onto a desk into different columns. Yet a small breeze could accidentally shift the paper, leading to confusion further into the project. Not to mention, being written on paper made them hard to update without having to draft a new document.
Another option was to write erasable notes on whiteboards and blackboards, though accidental erasures could still occur. When Post-It notes became a viable alternative, they also had drawbacks, as moving the note multiple times could weaken the adhesive and cause it to fall off the board. Overall, none of these methods were foolproof.
This is where Kanban software enters the picture. By digitizing your Kanban boards, the chance for lost tasks from human error or accident goes significantly down. Easily make your Kanban boards as simple or complex as possible while minimizing error. And protect your project details in a secure location which cannot be compromised by a light breeze or smudged handwriting. The boards are also accessible to remote workers, which is incredibly useful if you have multiple teams working on the same project at different locations.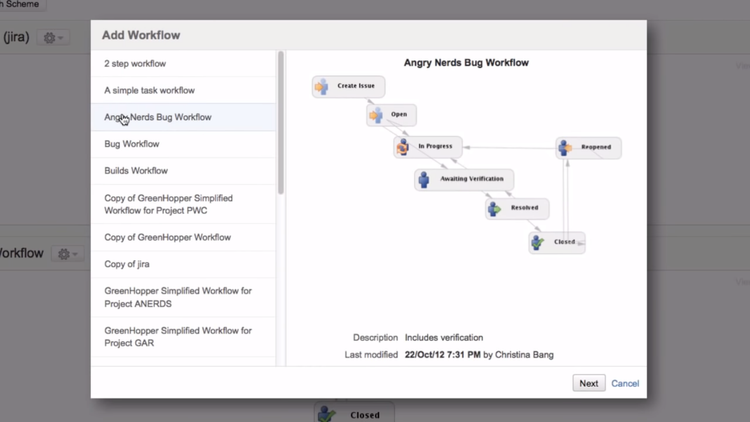 Expedite Project Tasks and Minimize Bottlenecks
One of the most common delays in project management comes from failing to start new tasks when old ones are completed. Imagine an individual finishes a task and forgets to update the rest of the team, leading others to believe they cannot start their own work because there are still missing dependencies.
Since digital Kanban boards update automatically, everyone on the project can remain fully informed about task progress and completed milestones. Additionally, software can identify common bottleneck areas, allowing you to adjust your methods to prevent them in the future by considering WIP limits.
For instance, setting WIP limits might mean only five Kanban cards can be in the "doing" lane at a time. If a team member attempts to move a sixth card over from "to-do", the Kanban software will not allow it. This will encourage the individual to join on the already in-progress tasks to ensure those get done first. Not only does this keep all tasks moving through bottlenecks, it can prevent employee burnout from taking on too many tasks at once.
Popular Kanban Alternatives
The Kanban method offers incredibly popular project management tools, but they are not the only option out there. Other methods include Gantt, RACI, and PERT charts, to name a few. There are also scrums to address prioritization and updates. All provide unique benefits to keeping your project management as agile as possible.
First, Gantt charts offer a simple yet effective way of organizing and planning out project tasks. Used in every industry since Henry Gantt created them in the 1910s, these charts visualize progress through a colorful timeline. Anyone can look at the chart as a roadmap to see what is done, what needs to be done, and when it should be done to meet due dates.
Additional methods of project management utilize RACI charts and PERT charts. First, RACI stands for:
Responsible: Whoever is assigned to the task
Accountable: Whoever ensures the task is completed
Consulted: Experts who provide insight into the task
Informed: Anyone who requires updates on task progress
Also called responsibility assignment matrix (RAM) or linear responsibility chart), the RACI method focuses on determining who is responsible for any given task. In contrast, the PERT chart refers to a "project evaluation and review technique" which streamlines workflow by identifying important milestones and then coordinating between all necessary dependencies to ensure an optimized sequence of tasks.
All of these different project management charts can help you to plan out and execute projects better. One major benefit of Kanban boards compared to some of the other methods is the ability to track the overall process equally. You can stay ahead of deadlines, see upcoming milestones, know about backlog, and keep track of team communication all through Kanban software.