What Is Nonprofit CRM Software?
A nonprofit CRM software tracks information on constituents your nonprofit organization interacts with, such as donors, staff, board members, volunteers, partners, and recipients of your services. Information tracked includes contact information, communication history, fundraising/philanthropic efforts they're a part of, online engagements, and more.
Nonprofit CRM software resembles many characteristics of a donor management software, as it will consolidate all entered information into a digestible format that can be scanned and analyzed. This can help analyze the strengths and weaknesses of your organization and it's constituent relationships via analytical tools. These tools can predict future engagement and help establish benchmarks for fundraising campaigns. It can also help set organizational budgets that help determine funding priorities for various departments.
Any NPO looking to use data mining and data conversion tools to track and improve upon donor communications and gifts can benefit from a nonprofit CRM system. Like other types of nonprofit software, a nonprofit CRM solution will automate day to day processes in a nonprofit setting. Using an industry-specific tool (other than a generic CRM software) will better account for donations, fundraising operations, gifts, memberships, and other sources of funding.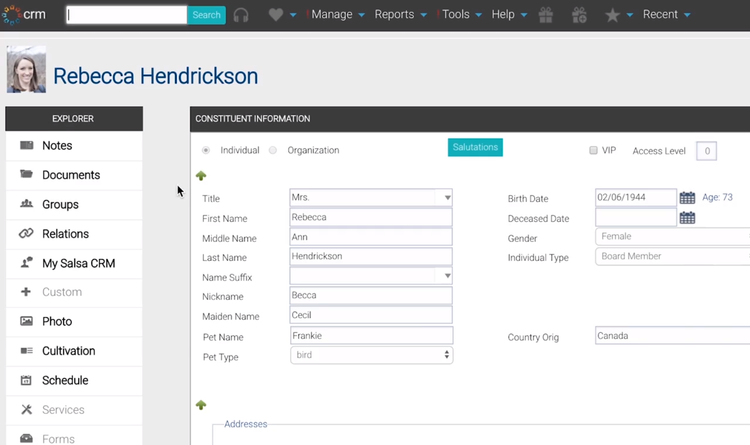 Features of Nonprofit CRM Software
Constituent Profiles: Customizable donor profiles with any field of information necessary. Includes contact information, gift sizes, date of gifts, campaigns contributed to, preferred payment methods, and communication history.
Automated Email Integration: Enable the automated capture of emails to contacts with corresponding donor records enabling better visibility to constituent activity and communication
Donation Management: Tracks donations and pledges from donors and fundraising campaigns. Measure and anticipate inbound donations, process recurring donations with ACH or credit card payments, corporate donations, matched gifts, individual giving, and any other source of contributions.
Fundraising Campaigns: Link with your company fundraising software or website to accept pledges and donations online. Allows donors to register for fundraising events and send reminders about upcoming events. Create campaigns donors can contribute towards, and track the acquisition of donor contributions and for facilitating related communication and data management tasks related to the campaign.
Mailing Lists and Letter Material Tracking: Create a customizable direct mail campaign or an email marketing campaign by utilizing donor information. Create a check-off list for sending out letters, gifts, or volunteer gear.
Reports and Analytics: Monitor key performance indicators (KPIs) to assess the health of your organization. View prospects in terms of revenue and what stage of prospecting they are in. Compare historical data of previous campaigns and fundraisers. Compare success rates of email campaigns and other membership drives. Create charts and other visualizations.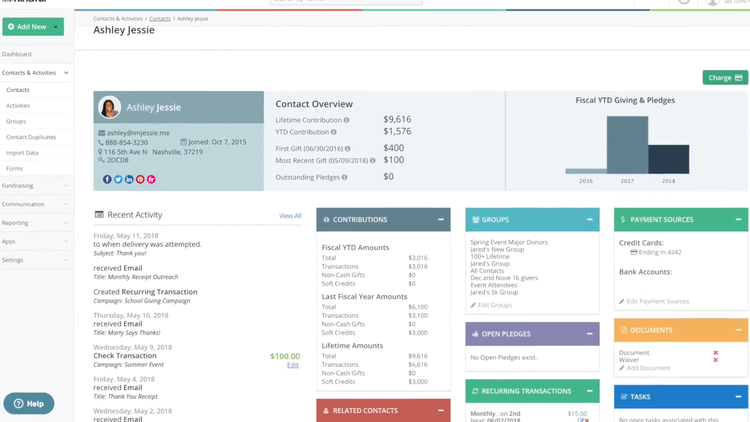 Benefits of Nonprofit CRM Software
Some of the top benefits of nonprofit CRM fundraising software include:
Manage Your Staff and Volunteers
A true all-in-one nonprofit CRM solution will track more than donors. An often ignored benefit is being able to track information on your staff and volunteers. Most nonprofit CRM options will help your decision-makers oversee the involvement of your staff in various fundraising campaigns and ensure all of their efforts are optimized to ensure strategy success.
One example would be creating universal workflows for your nonprofit projects. In creating a project for your organization, you can assign certain tasks to specific groups, staff, or volunteers depending on their skill set. Likewise, you can post job availability for upcoming events and let volunteers sign up for positions they feel they will be work best in and at times convenient for them.
Being able to plan on volunteer projects, as well as the actions of your paid staff, will ensure all needs are covered to ensure your events go uninterrupted.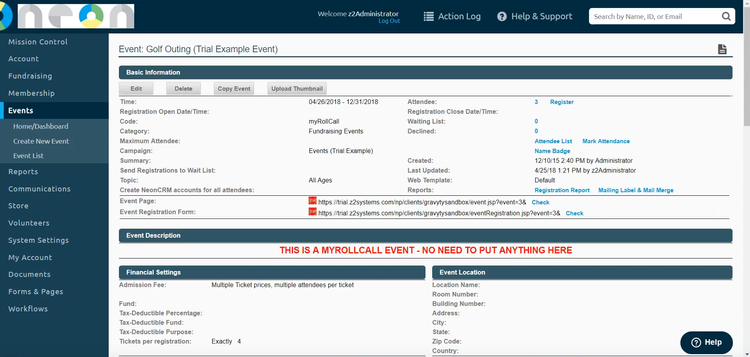 Improve Communication With Donors
Nonprofit customer relationship management software needs to have a clear and open line of communication with your donors. As the lifeblood of your organization, you'll want to be as direct and upfront as possible to them about where their donations are going, what projects your organization is working on, and any updates within your organization.
Some nonprofit CRM solutions will provide a communication platform on par with a social media platform. This platform can be used internally for providing staff and volunteers with updates to work schedules or requests for help with upcoming events. Externally, messages can be sent to donors via social media integration (posting on FaceBook or Instagram), or build-in email integration.
Email templates can be created within the nonprofit CRM software via automated means, and everyone in your network can be included in an email depending on their subscriptions. Built-in phone tools can help send automated calls to donors to ask for additional funds, or to alert them to important changes to their details.
Expanding on ways to improve communication includes increasing your engagement via social media. The use of FaceBook, Instagram, Twitter, and more have always been great ways to send periodic updates to your base or create event pages that followers can monitor and share amongst themselves. A nonprofit CRM with integrated social media management tools will be able to make the most of your efforts.
One example is via mobile-optimized giving. With the popularity of smartphones, people are engaging with their social media followers even more frequently than before. This means your ability to share your message with them has increased over the years. Creating mobile-friendly giving forms and increasing the user experience for mobile platforms means more people can be comfortable accessing your website from their preferred choice of internet-enabled device.
Marketing automation is another huge capability of integrated social media within your nonprofit CRM software. This will let you publish posts across all of your social networks simultaneously, implemented targeted actions that can target specific audiences based on their common interests, and capture new supporters through paid advertising.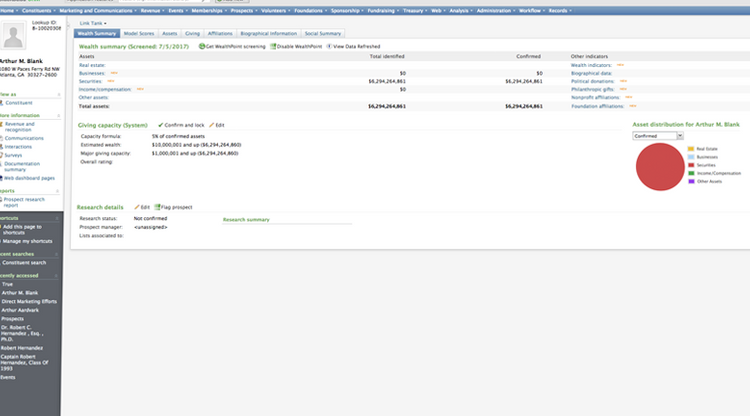 Nonprofit CRM Software Pricing Guide
The cost of nonprofit CRM software starts at $9/month up to $499/month. The price for your nonprofit organization will be dependent on the number of users needed, the number of applications required, and any customization or services needed, such as ongoing support.
At times, a software may be advertised as $XX/month, but in reality, this is a per-user cost. Likewise, a software may be listed as $XX/month, but have a minimum amount of users required. To find the "true" minimum cost of ownership, make sure your software provider is informing you of any caveats required to get the low advertised price.
Most web-based (cloud) solutions (that are accessible via a web-browser from any computer or mobile device) will be billed on a subscription-based pricing model. For solutions requiring local installation (such as a download to your Windows desktop), there are usually one-time fees involved with purchasing the software outright. These costs will usually be higher upfront than going with a subscription-package, but in both scenarios you will likely pay the same amount over the course of ownership.
Free Nonprofit CRM Software
Are there any free nonprofit CRM software options available? The short answer is yes, there is. Many nonprofit CRM tools will offer a free version to go along with their paid package. These free versions are intended to be introductions to their solutions and purposefully provide limited or basic access.
What this means is you'll have a small cap on the number of records you can store or users that can access the information. This may work great for a sole proprietorship or an organization that can share a single-user account. However, it will only provide a taste for many nonprofits.
Using free nonprofit CRM solutions is a great way to see if the option is right for you. Is the interface easy to use? Was the software easy to learn? Will your volunteer staff be able to pick up on its use in a short timespan? Was there a missing piece of functionality you noticed?
If a nonprofit CRM system does not have a free version, it may still offer a free trial. Many providers will let you demo a solution for anywhere from 7-30 days before having to make your first monthly payment.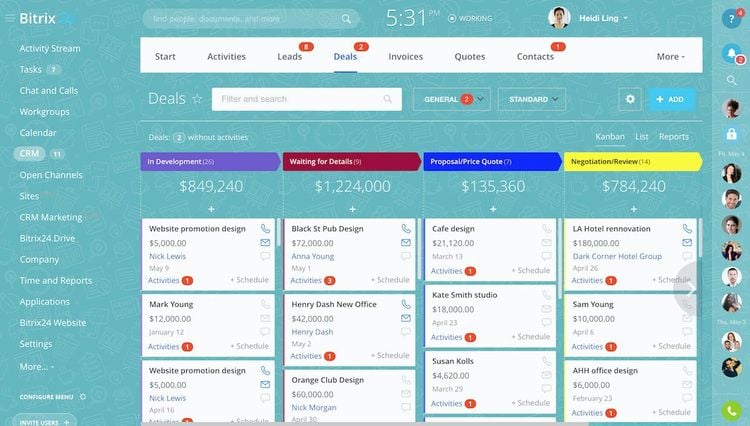 Nonprofit CRM Software Pain Points
A proper nonprofit customer relationship management tool will be able to maximize donations while streamlining your fundraising costs. Most nonprofit CRM systems will mention their use of proven methodology, while others may stand behind specific success stories of some high profile customers.
However, all nonprofits will experience pain points in implementing and using a tool, and thus not have the "best practices" in place to reap the full benefits. But not to worry; a pain point is meant to be an area of opportunity rather than one of weakness.
Issues Training Part-Time and Volunteer Staff
While many may associate the need for a nonprofit CRM with tracking donors, an ignored benefit is the ability to better manage your staff and volunteers. Many businesses and organizations alike will implement new software to save time and money, and an easy-to-use system will help with staff retention.
With any newly implemented system comes a learning curve. If the software is too hard to use or access, then your staff may become frustrated and cut corners, or choose to ignore the software altogether. In the world of nonprofit, where a large percentage of staff are unpaid volunteers, many may lack the technical skills required to become proficient at using it. Otherwise, they may only help out a few hours a week and not have enough time to dedicate to learning a system.
Being able to easily access your data means your staff and volunteers can spend less time doing data entry and more time making the world a better place. If your member data is poorly organized, users will pay less attention to critical areas of your solution. Ensure any new nonprofit CRM product your organization decides on is easy to use and straightforward. Otherwise, you'll need to fall back on training videos, webinars, and other ways of learning the software.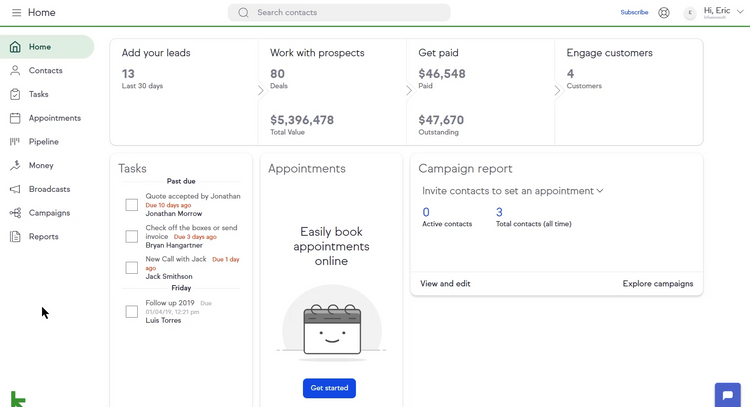 Difficulty Increasing Donor Value and Engagement
How does your nonprofit organization get the most of their donor base? Especially when unforeseen circumstances arise, such as decline income or unemployment, it's important to do what you can to avoid interruptions into your fundraising stream of revenue.
Developing a fundraising pipeline is one step you can take with a nonprofit CRM solution. What "level" is this donor at? What is the next level? What might it take to increase this donor to the next level of giving? Having this pipeline clearly defined can help you set goals for your staff asking for donations. This roadmap can help you nurture and develop major donors that stay with your organization for many years.
Identifying which donors that are the most likely to respond to events, emails, phone solicitations, and more, can help you ensure you're not wasting time on donors that won't contribute more than the infrequent gift.