Tool-tracking software tracks parts inventory, equipment performance, and preventative maintenance scheduling. Computerized Maintenance Management Software (CMMS) and Enterprise Asset Management (EAM) systems make maintenance workflows more efficient and expand the lifespan of your tools and equipment.
Our experts at Software Connect have ranked the top four tool-tracking systems based on key features, pricing, and functionality. In addition, we've identified the industry leaders in preventative maintenance and tool inventory management: Hippo CMMS, Asset Panda, UpKeep, and eMaint CMMS.
1

Hippo CMMS

User-friendly and streamlined, Hippo CMMS is a cloud-based software for iOS and Android. Hippo is best for most companies due to its low monthly cost and ease-of-use. You can access your data through a simple desktop interface optimized for the layman, tech guru, and everyone in between. Hippo starts at $35/user/month for iOS, Android, and web-based devices.







Best value at $35/user/month
Ease of navigation
Easy of navigation
Can't reopen old work orders
Difficult to use search function
No parts hierarchy in database
Price Range: $$
Starting Price: $35/user/month
Client OS: iOS, Android, Web
Deployment: Cloud Hosted
Hippo captures real-time equipment inventory levels and maintenance operations, ensuring you always have the appropriate consumables for repairs. Create and edit work orders right from your phone using their mobile app. Techs at job sites can retrieve access instructions, task notes, and more from their mobile devices.
Key Features:
Asset Management
Access a central, comprehensive database that captures and shares asset data, ID numbers, maintenance histories, and more across your enterprise.
Inspection Management
Collect and manage inspection data to prove compliance and stay ahead of the maintenance curve.
Interactive Site Maps and Floor Plans
View schematics, production line drawings, exact locations, and critical equipment details.
Inventory Management
Avoid carrying costs and rush deliveries by automating inventory updates and purchasing.
Preventative Maintenance Management
Improve productivity and cut costly downtime with notifications for upcoming maintenance inspections and repairs.
Vendor Management
Monitor critical systems in your facility and share vendor contact info with techs to quickly resolve malfunctions.
| Pros | Cons |
| --- | --- |
| Clear and straightforward user tutorials | Limited integration with other software |
| Responsive customer support | Restricted search functionality |
Bottom line: Hippo CMMS helps extend the life cycle of your equipment through preventive maintenance software that helps you generate, schedule, delegate, and monitor PMs.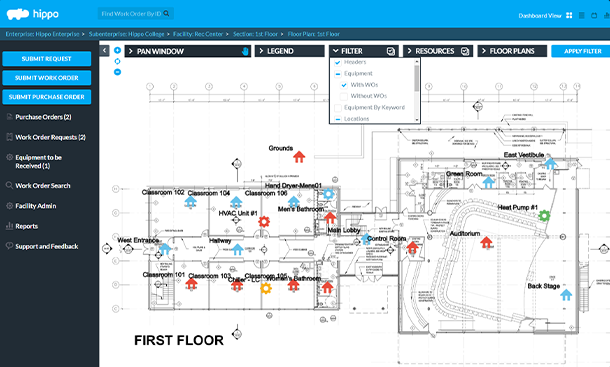 2

Asset Panda

Asset Panda helps small, medium, and enterprise-level businesses monitor their fixed assets throughout their life cycles. Cloud-based with mobile app capabilities, Asset Panda eliminates the need for bulky barcode scanners and spreadsheets, providing the same data set to unlimited users with iOS and Android devices. It's our second pick for its custom configuration, mobile signature capture, and intuitive interface.

Asset Panda offers custom pricing that scales with the number of assets tracked annually.



Free trial
Includes inventory management
No-code and customizable
Price Range: $$
Client OS: iOS, Android, Web
Deployment: Cloud Hosted
Asset Panda enables QR and barcode scanning through your employees' smartphones or tablets. Their barcode scanner mobile solution is intuitive even for tech novices and customizable for your industry. Easily integrate Asset Panda with numerous applications already in your tech stack, including Google Workspace, Microsoft System Center, Zendesk, and more.
Key Features:
Compliance Tracking
Stay in compliance with government, insurance, and warranty requirements by keeping detailed asset records.
Facilities Management
Improve safety and compliance, equipment management, and decision-making in your facility with up-to-date data on costs, replacement frequency, and repairs.
Fixed Asset Tracking
View historical asset records from purchase to disposal and manage checkouts and maintenance.
Maintenance Tracking
Keep complete calibration records for assets, extend the lifecycles of your equipment, and reduce downtime in your facility.
Mobile Audit
Schedule recurring audits and capture accurate records you can easily access through desktop and mobile devices.
Tool Tracking
Ensure your assets return at the end of a job with tool management software that specifies asset conditions, locations, and crew assignments.
| Pros | Cons |
| --- | --- |
| Easily upload photos and documents | Cumbersome setup for new users |
| User-friendly | Requires a demo to get a pricing quote |
Asset Panda offers a two-week free trial after demoing the software. Discounts are available for multi-year, education, and non-profit clients.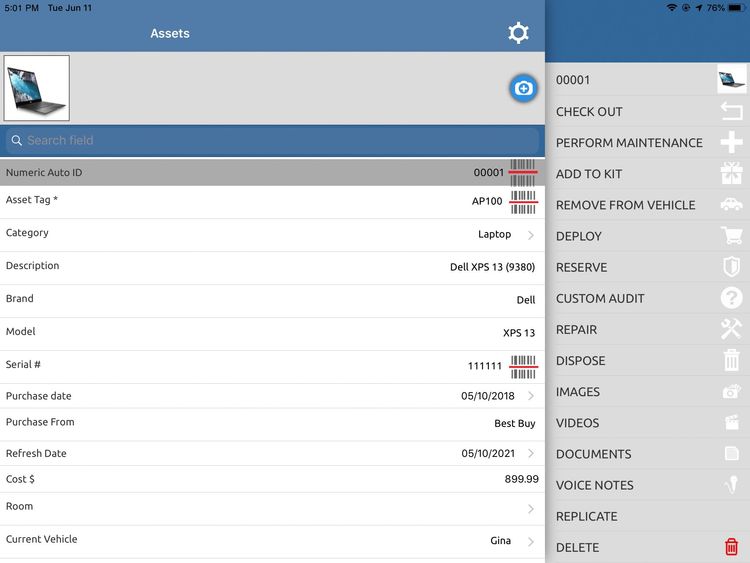 3

UpKeep

As a cloud-based CMMS software, UpKeep provides a robust Asset Operations Management (AOM) platform and mobile app to help streamline work orders, PM scheduling, inventory management, and more. This way, regardless of employees' location, everyone in your enterprise can gain an understanding of maintenance life cycles, asset utilization, and workflow processes. UpKeep is in our top four because it's user-friendly and easy to integrate with your current tech stack.

UpKeep starts at $45/month/user for iOS, Android, and web-based devices with the option for a free 7-day trial.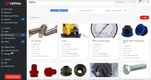 At-a-glance view for individual technicians to view tasks
Compatible with iOS and Android
Detailed work order history
Android app not as robust as iOS app
Free version is limited
Limited flexibility in user permission settings
Price Range: $$
Starting Price: $45/user/month
Client OS: iOS, Android, Web
Deployment: Cloud Hosted
Maintain an intuitive, centralized data ecosystem through UpKeep's mobile-first platform. According to UpKeep, businesses can increase asset and equipment lifetime up to 11% and decreases downtime up to 26%.
Key Features:
Analytics & Reporting
Use pre-made or custom dashboards to capture your maintenance department's top KPIs; generate reports for inventory levels, technician productivity, and work order completion rates.
Asset Management
Regulate the entire asset lifecycle through UpKeep's mobile asset tracking software for everything from asset downtime to depreciation.
Integration
Align UpKeep CMMS with FreshBooks, Infor EAM, Azuga fleet management, and more applications.
Parts & Inventory
Enable notifications for parts managers when quantities are running low; allow front-line technicians to easily add spare parts to work orders by scanning QR codes using the mobile app.
Safety & Compliance
Protect your enterprise from failing audits by providing historical maintenance documentation and uploading safety and regulatory manuals.
Work Order Management
Optimize wrench time and filter work requests by priority level, asset, location, and assigned technician.
| Pros | Cons |
| --- | --- |
| Easily upload photos and documents | Limited customization of user permissions |
| User-friendly interface | Not able to save generated invoices |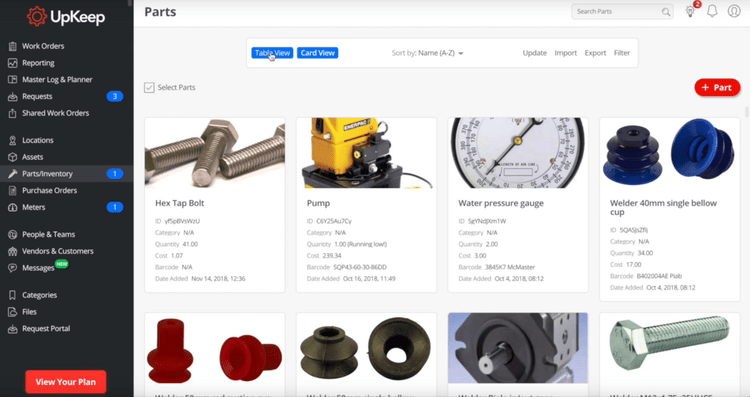 4

eMaint CMMS

This groundbreaking software solution simplifies workflows across manufacturing, real estate, and retail. eMaint CMMS provides a high degree of customizability, so you can tailor filters, dashboards, field properties, and record displays to meet the exact specifications of your industry, from HVAC to transportation. eMaint made the top four with its simple work order scheduling and extensive reporting.

Optimized to boost production while decreasing downtime, eMaint CMMS starts at $69/user/month for three users.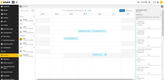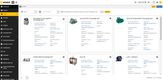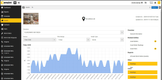 Customizable KPIs
Customizable workflows
Customized workflows
Difficult to customize work orders and purchase orders
Limited formatting options
Price Range: $$
Starting Price: $69/user/month
Client OS: Web
Deployment: Cloud Hosted
eMaint offers all you could want in an asset management solution: tracking parts usage processes, maintenance scheduling and history, and overall asset health. Cloud-based with a mobile app solution, this software offers access through any browser-based device, like desktops, smartphones, or tablets.
Key Features:
Asset Management
Track assets through barcode labels, generate calendar- or meter-based PMs for planned maintenance and capture accurate material repair and labor costs for budgeting.
Inventory management
Auto-generate purchase orders for consumables and scan barcodes and QR codes to access parts records.
Preventive Maintenance Scheduling
Set a consistent PM schedule for each asset with task procedures and step-by-step guidelines.
Reports & Dashboards
Utilize 95 pre-loaded KPI reports or build your own to track employee productivity, work order completion rates, material usage, and equipment performance.
Work Orders
Automate scheduled and preventative maintenance work orders and maintenance and record-keeping for future audits.
Work Scheduling
Use the maintenance scheduler to assign work orders to internal technicians or outside contractors for specific days and time windows.
| Pros | Cons |
| --- | --- |
| Responsive customer support | Restricted formatting options |
| Customized workflows | Limited customizability for work and purchase orders |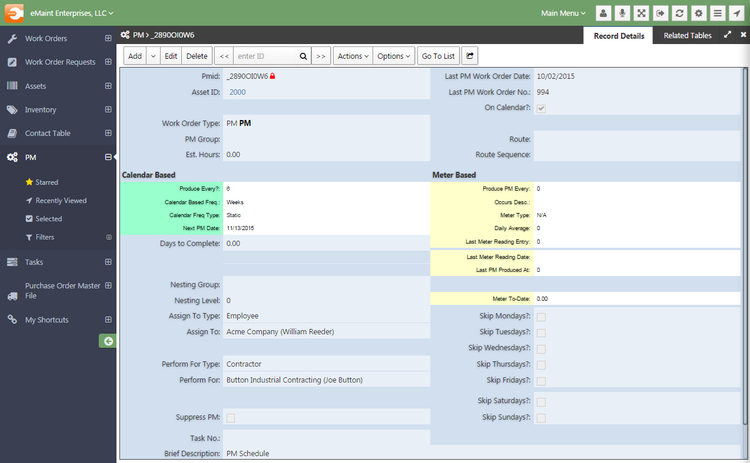 What is The Difference Between CMMS and EAM?
Software providers sometimes use the terms CMMS and EAM interchangeably. Though both types of software strive to streamline maintenance workflows and asset management, there are some essential distinctions between the two:
CMMS
Designed to schedule and dispatch maintenance work on assets after their purchase and installation
Focused primarily on planning preventive maintenance processes
Does not include the broader functionalities of EAM
Ideal for a single location with a moderate number of users
EAM
Designed to optimize the entire life cycle of an asset, starting with the initial purchase
Focused on extensive predictive maintenance
Exists as an extension of CMMS
Ideal for multiple locations with a large number of users
FAQ
Q: What basics should I look for in CMMS and EAM software?
A: First and foremost, CMMS and EAM automate equipment maintenance and increase the lifespan of your assets. If a tool-tracking solution is top of mind for you, the software you choose should offer modules in the following:
Inventory management
Preventative maintenance
Asset and equipment tracking solutions
Work order management
With asset tracking specifically, search for a program that can easily assign barcodes, asset tags, or even RFID (radio frequency identification) to your tools. That way you can follow their movement on the shop floor and beyond. Utilizing barcode scanners on mobile devices, front-line technicians can check in materials after completing work orders at your facility.
Q: Which industries use CMMS and EAM?
A: Construction companies, educational institutions, healthcare facilities, and retail chains all benefit from the equipment and tool-tracking solutions provided by CMMS. Other industries include:
IT
Property Management
Telecommunication
Transportation
Any enterprise or organization that needs to track assets, supplies, equipment, facilities, and properties can utilize a CMMS platform.
Q: Are CMMS and EAM Software as a Service (SaaS)?
A: Our top four recommendations exist in the SaaS model. This means you subscribe to the service monthly or annually. Your data is stored in the cloud, allowing you to access real-time maintenance metrics from your phone, tablet, and desktop.
On-premises CMMS and EAM are installed directly on the company's server. This means more limited access to data, but users pay a one-time, upfront fee for perpetual licensing and hardware costs. On the other hand, this option affords more security and control over your information.
Further Reading