What Is School Management Software?
School management software automates the administrative tasks involved in running your K-12 school or educational institution. Sometimes referred to as a "student information system", one of the key features of a school management software is recording student information in real-time on top of managing the administration. It can also help automate the higher education process itself, by monitoring exams and homework submissions.
School management software can be used by administrators, teachers, students, and parents. The software can be used for large administrative tasks such as managing student tuition payments and paying teachers their salaries. It can also be used by parents and students to monitor their performance in school.
Staying compliant is a large benefit of a school management solution. Many public schools rely on funding from their state government. This funding is distributed out to schools that pass certain criteria, set by the Federal government. Due to this, states will try and ensure schools are following strict guidelines so that the state can prove it's worth to the federal government criteria. Many school management systems will help ensure your public or private school is staying complaint and/or reporting their analytics in a way that satisfies these guidelines (or in the sake of a private school, appealing donors).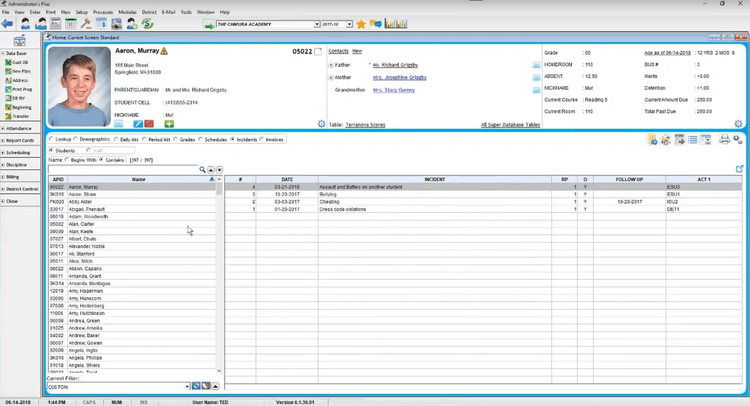 Features of School Management Software
Student Information: Store all information about a student such as grades, class schedule, a photo, attendance, behavioral issues, medications they're on, and more.
Fee Management and Online Payments: Monitor school finances and get insight on deductions, fees, fines, and scholarships awarded to students. Ensure payments are coming in on time prior to deadlines. Manage invoicing for tuition payments.
Attendance Management: Track daily attendance of individual students and give insight to administrators about the percent of students missing school to monitor trends.
Gradebook: Input grades for homework, tests, quizzes, and other assignments. Make report cards available online to students and parents via an online parent portal. Calculate GPA totals. Monitor teacher performance to see if student's are hitting their marks.
Admissions: Automate the registration process for new and existing students. Filter applications easier and ensure borderline cases get examined in a timely manner.
Scheduling: Schedule classes for students online so they can know what classes will fit into their day. Schedule the school's schedules to ensure teachers are not overloaded or that they can meet other obligations. Find ways to add an additional class for a subject if the demand is high enough.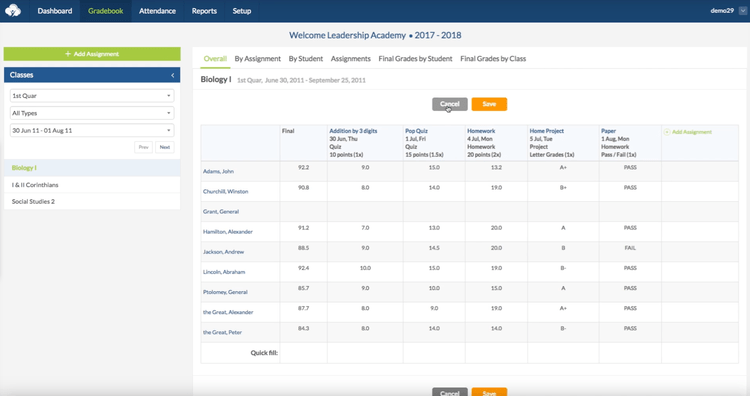 Types of School Management Software
There are a variety of school management software types available depending on your needs. Whether managing student information, administrative staff, or the overall financials of the educational institution, there are a number of solutions to use.
Student Information Systems
Student Information Systems, or SIS, is at the core of a school management system. The data kept in an SIS includes all relevant information on students registered to your college or district, as well as any potential students who are applying. This information includes what courses they are enrolled in, their grades, and their transcripts. It can even include personal information that school officials should know about for emergencies, such as an emergency contact, medications they are on, dietary restrictions, and immunization records.
SIS has strong capabilities to track and report out on student data. It can also simplify state compliance reporting. Many student information systems have pre-built reports for you to showcase attendance, scheduling, demographics, etc. You can even custom create a report if you have a customizable field you've been monitoring for the students in your school. Whichever route you take, a qualified SIS as a part of a school management system will ensure you will stay compliant with the state and continue to receive funding.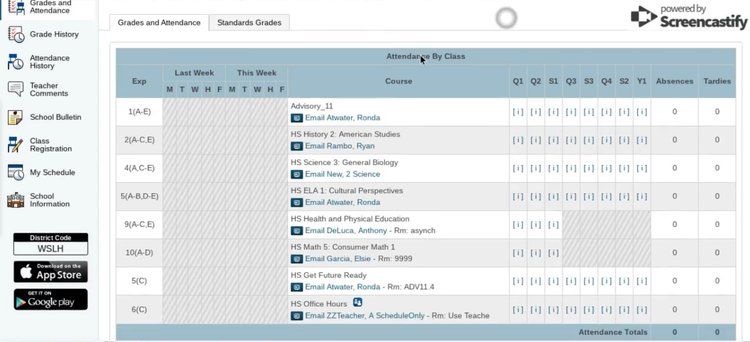 Learning Management System
29.7% of students take at least one online course when enrolled in school, and 14.3% of students are completely online (meaning they do not take any courses in person. Any public institution that provides online classes or lectures will want to have a strong learning management system (LMS) in place, as students will interact with your educational facility completely online.
In an educational setting, a learning management system (LMS) provides the administration, documentation, tracking, reporting, and delivery of educational courses. These types of systems are generally found in higher education, but K-12 online schools are beginning to take shape as well.
Students will look for a capability to browse classes, sign up for classes that fit their criteria, message teachers, take quizzes, submit homework, view grades, and more.
School Administration Software
Examples of functions in school administration systems include:
Scheduling
Attendance
Faculty management
Health records
Registration
State compliance management
Administrators need to keep a pulse on the educational organization but don't have as much of a hands-on approach as teachers in the classroom. Student management software steps in as the helping hand with school administration tools. Now, schools can implement easy-to-use solutions that improve daily operations and increase the productivity of office staff. Becoming a more efficient school will ensure that they can continue to receive any needed funding to operate.
School administration management tools will manage the foundation of your organization. This includes managing all financials involved with running the school on top of staff training and development. It can also include asset management to make sure the buildings, classrooms, computer labs, gym equipment, and more are all cared for or replaced with necessary.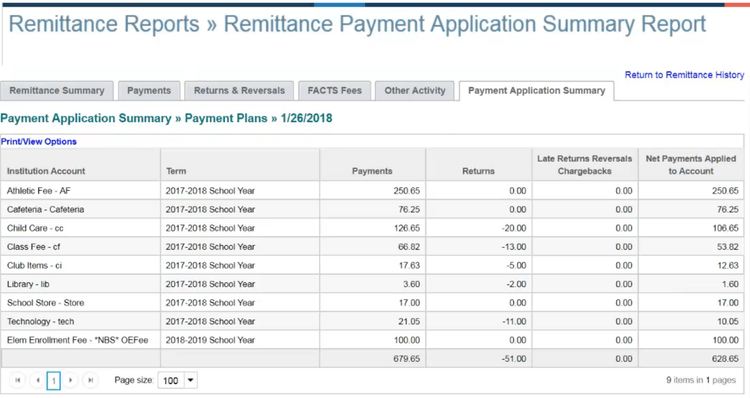 Online School Management Software
Online school management software (sometimes called "cloud-based" or SaaS software) lets you access the solution completely from a web browser. This type of software does not require any sort of native application to be installed on the computer, nor does it require any sort of knowledge in how to properly access the solution. Simply visit the website, log in with your credentials, and you're up and running.
Online school management systems are easy-to-use compared to a locally installed option. These solutions have the benefit of always being connected to their developers and thus are continuously updated with improvements made due to end-user suggestions. This improves the usability of the software and ensures that complicated processes are fine-tuned so that all levels of your staff can use the software safely.
Mobility is the key benefit of an online solution. Many school districts take advantage of tablets or other mobile devices that run on iOS or Android operating systems. These can give students an easy way to interact with their readings or homework. These devices can access online school management software and gives them a chance to view their grades, work on homework, submit online quizzes, and even view the seating arrangement for the class.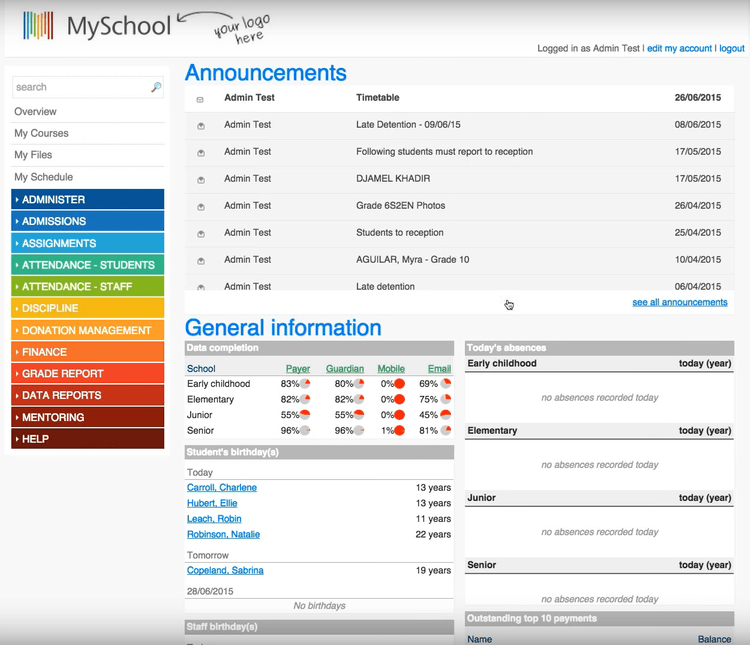 School Management Software for Mac
Most school management systems that will operate on a Mac will be online products intended to be used via a web-browser. This means that the solutions were developed with all users in mind and can be used interchangeably between a Windows or Mac device.
For users looking for a locally installed Mac program, Apple has recently allowed for Microsoft Azure Active Directory support, which provides iPad and Mac users to integrate their favorite tools into their everyday lives. This includes popular programs such as Microsoft Office and Google Drive. It also opens up the door for many Apple computers to potentially run software that may have been developed with a PC user in mind.
Apple also provides Apple School Manager, which is a web-based portal that allows IT administrators the capability to deploy Mac devices in their educational environments using the school's Microsoft Azure Active Directory credentials. Apple School Manager can also integrate with popular SIS providers, such as Infinite Campus, and PowerSchool.