What is Vendor Managed Inventory (VMI) Software?
Vendor managed inventory software, also known as VMI software, is an inventory management software where a vendor creates orders for their customers based on demand information they receive from the customer. VMI systems support the practice of managing inventory stored at a customer's site. These solutions allow a supplier of goods (such as a manufacturer) to optimize the inventory held separately by the buyer (usually a distributor or retailer) by telling the supplier how much of each item to send to a customer's location.
The most important use of this type of solution is for replenishment purposes. VMI software utilizes stock status data such as on-hand inventory, daily sales, and goods in transit information that is provided directly from the customer. This data (usually received via EDI software documents) helps generate demand forecasts in order to create optimized vendor managed inventory orders.
A VMI system follows a supply chain planning process similar to distribution requirements planning (DRP software), which calculates inventory requirements and generates purchase orders and inventory transfers to meet the replenishment needs of their customers. Implementing this software in your supply chain management environment will help you deliver goods to your customers more efficiently by determining the type of goods, the number of goods, and the location that has those goods in stock that will be needed to meet any demand.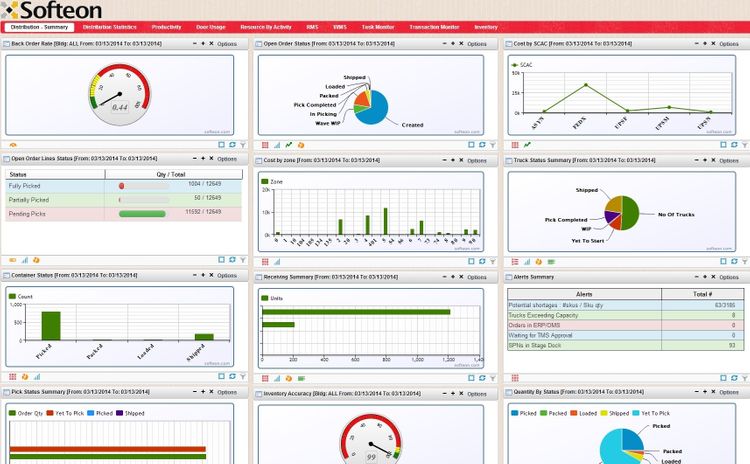 Should Your Business Implement A Vendor Managed Inventory (VMI) Software?
Implementing a vendor managed inventory system with your clients and customers is the beginning of establishing a long-term relationship. In a traditional setting, a buyer is the one making decisions about order sizes and quantities. With a VMI approach, the supplier themselves determine the order size–meaning they are making decisions on behalf of the buyer. These decisions impact order costs, inventory holding costs, and have a direct impact on the stock levels at both organizations.
For the vendor, a vendor managed inventory software helps reduce business volatility while keeping a steady cash flow. They will also have better insight into the customer's wants and needs–making it easier to provide quality service. Retailers and distributors (the buyers) can also benefit in many ways. Products tend to be shipped to the customers ahead of schedule–as the supplier will simply treat them as another inventory location. Whenever the buyer decides to consume a part of the inventory, they will be promptly invoiced. This allows immediate access to the materials and goods that they need at that moment.
A VMI software will operate similarly to a standard inventory system. The customer can quickly scan item barcodes to determine the location in their own warehouse. As the item is taken into use by the customer, the software will automatically order a new item from the vendor's supply source.
![ERPLY Inventory vendor managed inventory software]/images/screenshots/screenshot-erply-inventory-350275) Manage inventory products in Erply.
Features of Vendor Managed Inventory (VMI) Software
Inventory Management: Keeps track of all information about the items that your company builds, buys, stores, or sells. Simplifies pricing products and helps maintain the most effective stock levels. Includes lot and serial traceability.
Demand Forecasting: Forecast demand for a product so it can be developed and shipped as efficiently as possible. Coordinates data from separate units of your customer's business (primarily sales, marketing, and operations) to make more informed supply chain planning decisions. Increases inventory turns and fill rates. Identify non-performing inventory SKUs and avoid overstocking.
E-Commerce: Integrate with shopping carts and web stores in order to streamline shipping options, payment options, and inventory levels. Manage the goods being sold via your eCommerce store with a stock control system or warehouse management system (WMS). Simplifies pricing products and helps maintain the most effective stock levels. Lets you know exactly what you have on hand and where to find it.
Electronic Data Interchange (EDI): Facilitates the exchange of business documents from one computer to another in a standard electronic format between trading partners. Includes data such as shipping statuses, invoices, purchase orders, inventory documents, and customs information.
Benefits of Vendor Managed Inventory (VMI) Software
The top benefits of vendor managed inventory solutions include:
Stay Compliant With Your VMI Agreements With The Correct Stock Counts
As VMI agreements are private contracts, they are not regulated by any legal code nor is there any codified structure to conform to. However, their importance in VMI relationships cannot be understated.
When you work alongside your client, you'll conduct a collaborative forecasting effort to discover mutual goals between both businesses. Examples include the number of inventory turns or desired service levels. These are the types of things you'll want to honor on a consistent basis–something VMI software will help you achieve.
VMI software will allow your client the ability to access the software and view their item forecasts. This will allow them to provide feedback and maximize forecast accuracy and reduce unncecessary overstocking on the business side.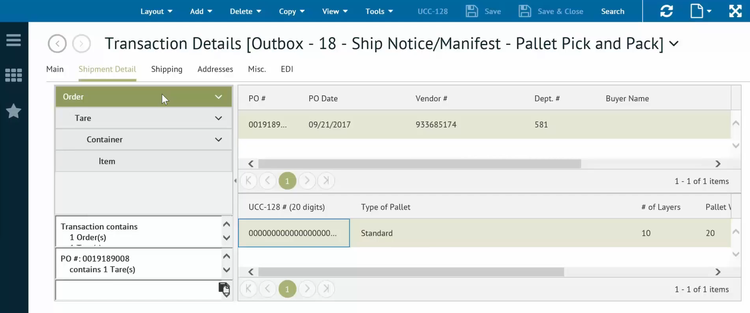 Reduce The Number Of Returned Goods
Since VMI software gives you direct access to your customer's inventory levels, your business will be put in charge of ensuring clients have the proper level of inventory on-hand to fulfill orders. This is especially important in consumer packaged goods (CPG), or merchandise that customers use up and replace on a frequent basis. This includes food, beverages, cosmetics, and cleaning products.
Vendor managed inventory solutions ensure overstocking issues never come about. The distributor or retailer inventory levels are closely monitored to ensure proper stock levels based on their past, current, and expected sales. With the headache of returns eliminated from your warehouse, your business can face less pressure in their day to day operations and focus on more important tasks.
Likewise, since these solutions calculate the volume of products required at multiple locations, it can also help determine the most optimal vehicle movements. This is accomplished through accurate demand forecasting–allowing you to analyze and predict sales trends across multiple customers, products, and time periods.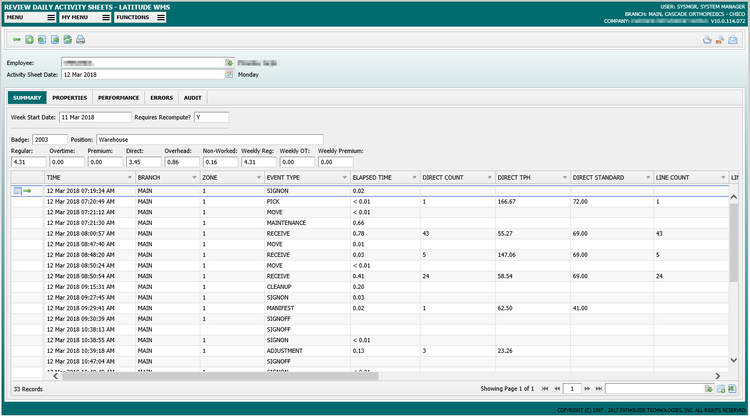 Calculate Seasonal Consumption Spikes
Seasonal demand for specific goods can create disruption in the market due to capacity constraints. Examples include holidays such as Christmas shopping, or rises in certain types of consumption (such as turkeys on Thanksgiving or flowers on Valentine's Day).
By planning ahead, customers can ensure supply chain success. Any repetitive or predictable patterns of demand can re-occur at anytime, making it usually hard to forecast future demand. This can lead to selling products off in end-of-season or potentially losing out on sales.
By taking seasonality into account, as well as changing demand trends, you'll be able to stay ahead of consumption trends while limiting the risk of stockouts. This can let you rely on your busy seasons to make the msot of your money and ensure optimum product availability. Equally, you can prevent excess stock levels to avoid cashflow problems.