There are many ways to manage your company's inventory. Detailed inventory management systems are often used alongside warehouse management systems (WMS). In fact, some people refer to these management systems interchangeably. While there are undeniable overlaps between inventory and warehouse management, there are key differences you need to be aware of before implementing one or the other at your business.
Inventory vs Warehouse
First, let's start with the absolute basics:
What is Inventory Management?
Inventory management, also called inventory control or IMS, keeps track of all information about the items your company builds, buys, stores or sells. Location tracking assists in picking, packing, and shipping tasks related to inventory movement. Inventory costing establishes the cost value of inventory for profitability tracking and tax accounting.
With an inventory management software, various traceability methods allow you to track stock via barcoding, serial or lot number, and RFID. Detailed recording of on-hand units for each SKU maintains accurate stock levels in real-time. This improved understanding of stock movement can lead to lower operating costs for your organization, as you can streamline tasks such as picking, packing, kitting, and shipping. And with greater visibility into your stock levels, you can minimize instances of loss and theft. This increased awareness of inventory also leads to higher customer satisfaction by determining when fulfillment of customer orders is possible.
Finally, movement histories via location tracking make it easier to conduct forensic inventory loss analysis to determine if there are any obvious areas of improvement. And automated inventory management systems simplify pricing products and maintain the most effective stock levels.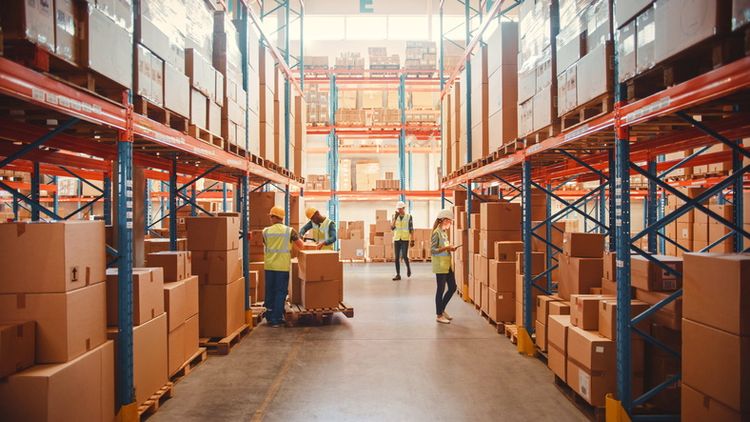 What is Warehouse Management?
Warehouse management system (WMS) software makes it possible to manage and coordinate inventory actions throughout a warehouse or distribution center. These systems make it possible for managers and laborers alike to track inventory as it moves across the warehouse floor and onto the next stop of the supply chain.
WMS gives warehouse managers powerful tools to oversee workflow, control stock, schedule labor, generate bills, analyze reports, and coordinate with fleets, shipyards, and docks. The products which arrive at your facility can be automatically logged, received, put away, picked-and-packed, shipped, and reported upon by these systems. By automating these complex tasks, WMS helps control costs by ensuring items get to the correct destination at a cost-effective price.
Differences vs Similarities
With the basics underway, it's time to explore how these management systems are similar and different:
How Are Warehouse and Inventory Management Similar?
Just from the descriptions, there are a lot of similarities between inventory and warehouse management practices. Both are aimed at better controlling inventory, from measuring stock to streamlining movement, through improved practices and advanced automation. They can inform business owners when you need to reorder low stock or schedule replenishment at a specific location. In this way, each plays an important role in overall supply chain management by measuring the flow of products from your warehouse or retail location to the end destination.
Each system can integrate with various inventory tracking methods, ranging from barcode scanning to RFID asset tracking. These traceability options allow you to automatically scan items to gather information rather than manually keying in product data after each shipment or delivery. While RFID readers and tags are gaining popularity in inventory control, hardware expenses need to be considered.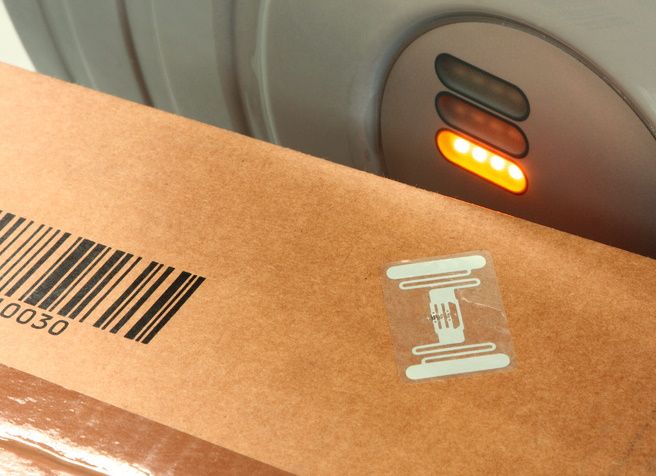 Along with accurate stock via cycle counts, IMS and WMS can use historical data gained from tracking inventory movement to provide analysis for future sales forecasting. Knowing this information can make it clear to managers which products are selling and which are not, allowing for real-time adaptation to changing sales trends.
How Do IMS and WMS Differ?
There are also key differences between these two management systems. To start, an inventory management system can be utilized by any business with inventory, regardless of if they utilize a warehouse or distribution center for storage. For example, an IMS can be used on a small-scale to keep track of products in a backroom at a single retail location.
Warehouse management systems tend to be more complex than inventory management solutions because they don't just track inventory, they also control every aspect of the warehouse or distribution center itself. Just two ways this is evident in WMS is the inclusion of labor scheduling and transportation management, both absent from inventory management software systems.
Which System Do You Need?
If you're dealing with inventory issues, implementing an IMS or WMS seems natural. Yet with the systems being so similar, which do you pick? Fortunately, it's relatively easy to determine which system is best for your business. To start, if you don't have a warehouse, you don't need a WMS. Easy, right? However, if you do have a warehouse, even one with limited capacity, then the choice between an inventory or warehouse management system is trickier.
Warehouse management systems tend to include more features which optimize warehouse operations and inventory. As such, some enterprise-level companies prefer using warehouse management software since it has more comprehensive functionality. It's important to note some inventory management software systems may include modules for warehouse management, though not always.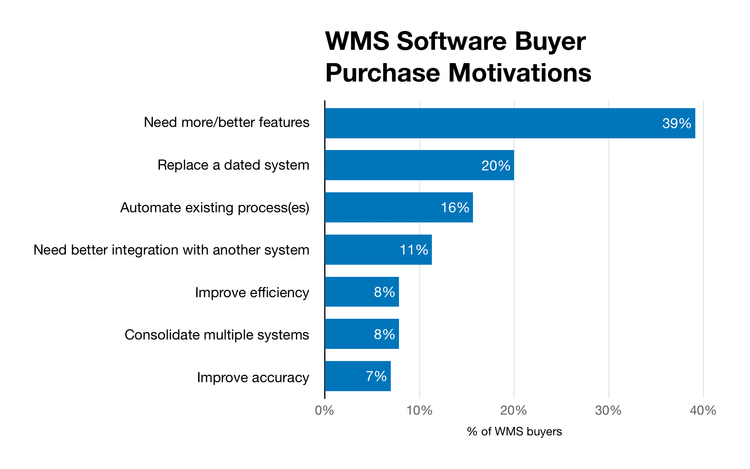 For smaller businesses, inventory management offers a lot of useful tools if you do not need a lot of extras and just want to get a good understanding of your stock. Due to being less complex, inventory management software is significantly more affordable than warehouse management systems. Software-as-a-service (SaaS) subscriptions can begin at only $40 per month, compared to thousands of dollars per user for basic WMS functionality.
Other popular solutions which integrate with warehouse management software include:
Demand planning: Plan ahead for customer demand of goods and services
Enterprise resource planning (ERP): An integrated suite of business applications designed to automate the back-office functions of your organization, including business processes such as financials, sales, and operations.
Inventory optimization: Create optimal storage and distribution conditions for inventory
Sales forecasting: Predict anticipated sales based on past trends and buying habits
Stock control: Specifically controls onsite inventory, offering more specifics
Third-party logistics (3PL): Coordinate and oversee logistics of working with third-party warehouses
Consider implementing these solutions along with an inventory management or warehouse management software to optimize your operations.