Vena Solutions helps medium and large sized companies manage their budgeting, planning and forecasting. Vena provides a cloud-based financial planning and analysis (FP&A) solution that combines Excel with a centralized database, sophisticated workflow, powerful reporting and advanced analytics. The best companies in the world use Vena to get trusted numbers and insights fast.
Beyond budgeting, planning and revenue forecasting, Vena can automate any spreadsheet-driven process from regulatory reporting and month-end close to product line profitability and management reporting. Vena's most advanced customers use the data modeling and predictive analytics capabilities to uncover new insights and make better business decisions.
Video Overview
Vena appreciates why Excel remains essential to almost every business professional on the planet. It's familiar, flexible and powerful. Where other FP&A vendors try to replace Excel with proprietary software or Excel plugins, Vena embraces the full power of Excel.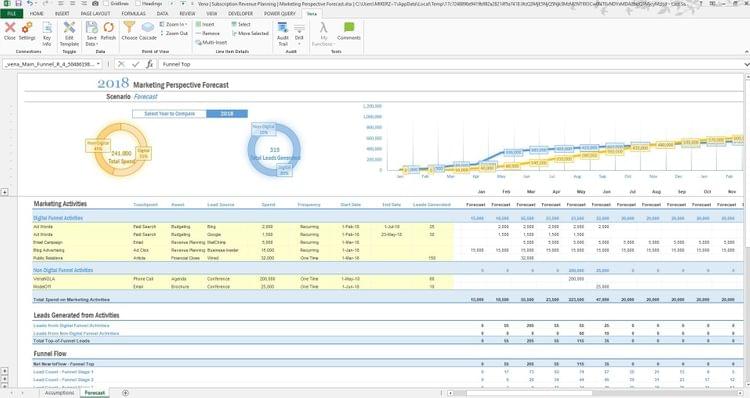 Primary Features
| Feature | Description |
| --- | --- |
| Centralized database | Vena's centralized database provides a single source of truth with accurate, trusted data to make important business decisions |
| Workflow | Accelerate cycle times, understand process status, and automate or eliminate manual tasks, leaving more time for review and analysis |
| Governance and Control | Vena has many security features to reduce risk and ensure compliance requirements are met, including permission based roles, audit trails, and tracked changes. |
| Full power of Excel | Harness the full functionality of desktop and online excel combined with the power of Vena to leverage the software you know best and use existing models and templates with immediate user adoption |
| Modeling and Analytics | Uncover insights you didn't know you have with advanced predictive analytics features, what-if modeling, and machine learning for better foresight |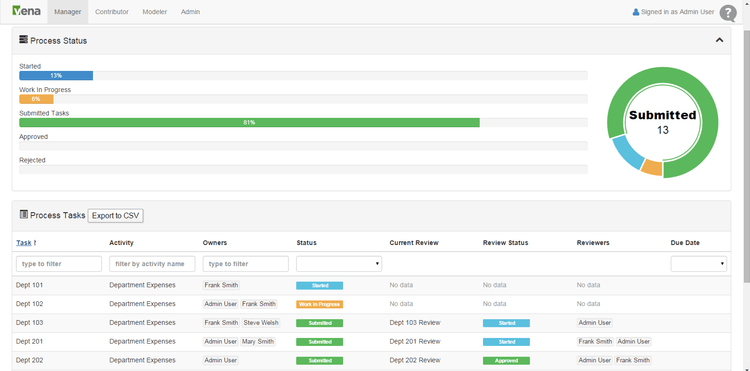 Target Market
Vena Solutions provides budgeting, planning and forecasting software for medium and large-sized companies. Vena offers finance and executive teams an enterprise-class cloud FP&A solution.
Pricing
Subscription-based
No free trial available