What Is Credit Management Software?
A credit management software helps automate your credit application process to increase customer approvals and ensure more orders can be placed for your company's goods and services. This is handled by:
Identifying customers
Determining their creditworthiness
Monitoring their payment history through to the final payment of the invoice
High-quality credit decisions will lead to a healthy increase in company revenues while reducing receivables risk.
Credit management can be a process found within accounts receivable software. This is due to the similarities they offer within the systems, which include payment reminders, setting up customer profiles, creating to-do lists, and establishing payment arrangements. If your business has ever provided a good or service to a customer and let them pay at a different date, you've effectively extended credit to a customer, with the expectation that they will be paying you the amount in full (plus potential interest) at a later date.
Also called an order-to-cash software, these solutions will ensure your order management process is never interrupted. A credit management software can improve sales visibility, increase the efficiency in your order process by minimizing delays and back-orders and make customers more likely to re-order through increased customer relations. Customers may be inclined to order more products or come back for more when they know they can pay at a later date.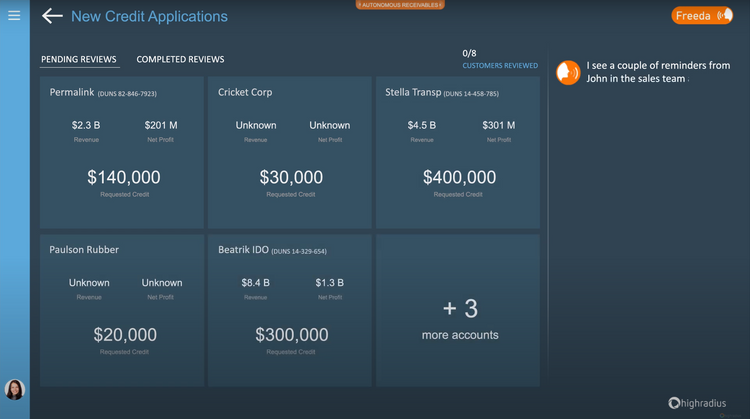 Features of Credit Management Software
Credit Applications: Capture information about your customers that's needed for your credit decision and reference check processes. Capture digital signatures for authenticity and tack the progress of their form submissions and
Credit Information Retrieval: Aggregate and index all documents needed for quick and accurate credit research. Includes the retrieval of credit reports and information from credit bureaus (such as Experian, TransUnion, and Equifax) or credit insurance data providers (such as Euler Hermes).
Credit Risk Assessment: Create internal credit scores with your own customizable models and assign weights to a varying set of criteria. Helps dictate credit limits for organizations depending on their perceived risk and volume.
Approval Workflows: Organize and track all credit management activities from the initial credit request (the application) to the final decision. Automate all tasks such as customer onboarding, credit limit assignment, and approval.
Ongoing Credit Management: Get real-time alerts and feedback about documents that may be expiring that require updates. This includes renewable licenses, tax exemption certificates, and documentation proving the overall financial health of the organization.
Complaint Management: Store details on complaints and causes as to why customers are not paying their past-due invoices. Link complaints to customers and invoices and label them accordingly. Send confirmation of complaints to the customer, and follow workflows to resolve the complaint.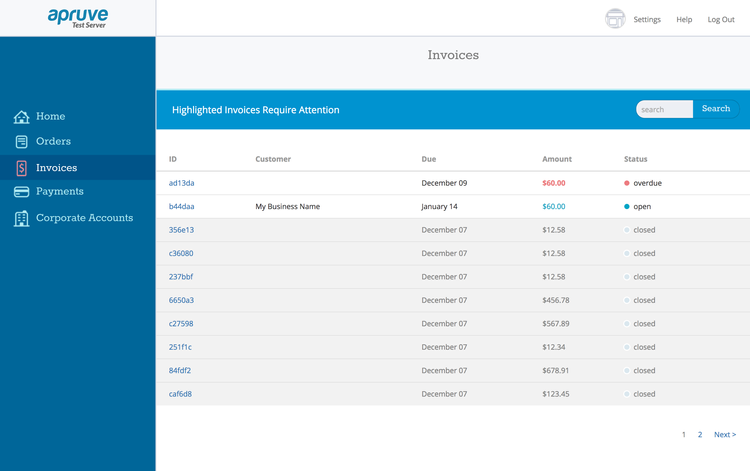 Benefits of Credit Management Software
The top benefits of credit management software will depend on what you're trying to accomplish. Are you trying to increase sales? Are you trying to satisfy a customer's wishes to order more in a shorter amount of time? Are you just trying to provide a courtesy to your customers? Some of the most often mentioned benefits include:
Increase Your Sales And Gain More Customers
Automated credit management decisions can help your business make more sales and help work within the cash flow of your customer's business. When new sales orders are entered into your system, a review can be conducted on a customer's credit status. If they pass all of the needed criteria, the order can be approved, and the payment can be expected at a later date. Holds can also be placed on accounts that require more of an in-depth credit review, which can be manually overridden based on a number of factors.
When blocked orders occur, it will require intervention from your staff. Is any proactive action can be taken to ensure the sales order goes through, your staff will need to act quickly. This includes viewing credit availability for the customer, past purchase frequency, and their ongoing payment behavior.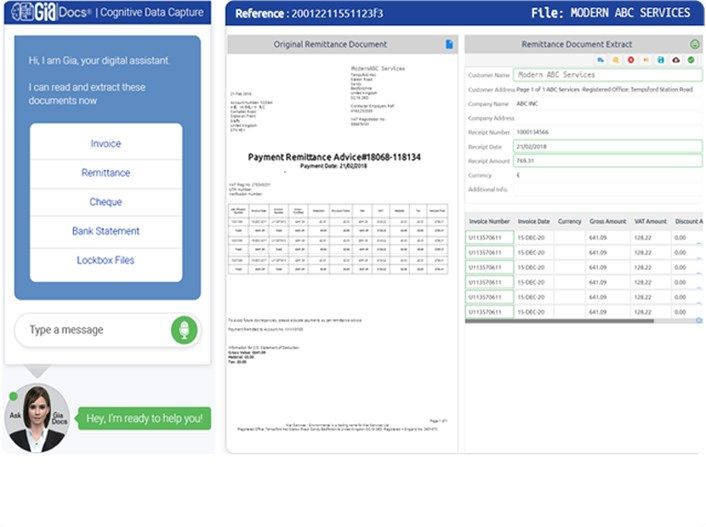 Improve The Cash Flow Of Your Organization
Extending credit to customers is inherently a risk. Taking these risk factors into account is part of making even the simplest business decision. At an enterprise level, an unstructured approach to extending credit to customers you don't have a history with can be–well, risky. Risk management software features within your credit management system will help you systematically recognize and address business threats, so negative outcomes can be minimized and avoided.
Many credit management solutions will quantify, minimize, mitigate, and build contingencies to deal with risks, such as a customer refusing to pay. Simply put, it's hard to implement a credit management process in place without assigning risk scores to your customers or prospects. Once you are aware of the risk level, you will have more knowledge behind your decision to move forward with or decline credit with a certain customer.
Insight and other business intelligence analytics can be drawn from risk analysis. You may identify potentially lucrative opportunities who just need to be given the chance to pay back at a slower pace. This means credit management software can help unveil commercial opportunities you did not think existed before.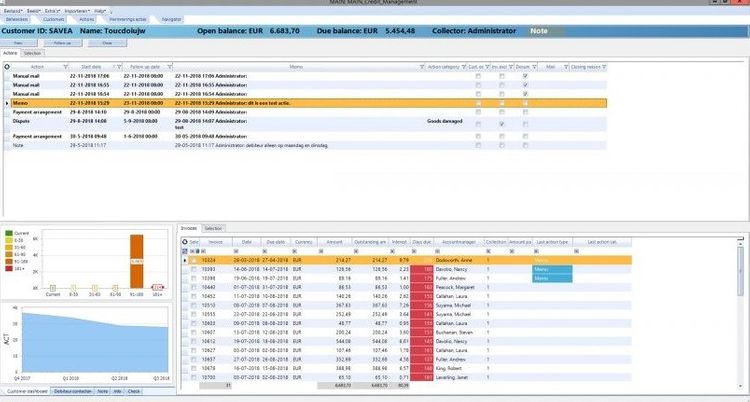 Never Lose A Customer With Customized Credit Programs
Credit terms are established on a customer-by-customer basis. Credit management software can ensure no customer gets turned away from purchasing goods from you. Creating custom credit terms based on the person or company you are attempting to do business with is good sense, as each will have a different risk profile. To avoid bad debt, you'll want to ensure you give terms and conditions that are not only reasonable for the consumer but profitable for your business.
There will be situations where you will want to deny credit to a customer, which a credit management solution will help you discover. This includes:
A history of overdue invoices,
A customer is near, at, or over their credit limit
Any credit holds placed on their account that requires a manual review
A custom credit program can operate similar to a line of credit that a traditional credit card company provides. You may extend credit to a consumer who only uses 50% of that credit. Later on, they may desire to max out their credit. A credit management program will be able to analyze each profile to determine if you are overextending credit to certain individuals or businesses.
Once credit has been extended, a credit management system will consolidate all customer orders made in a calendar month and send a single invoice for the payment due. These invoices can be customized based on the payment terms, established interest terms, and your company branding.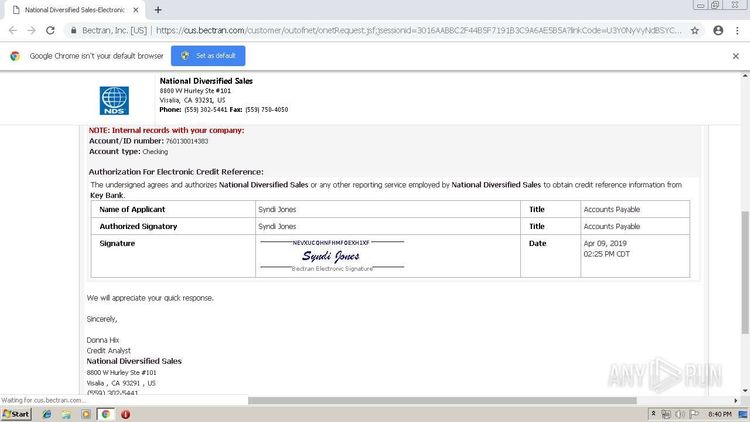 What Type Of Buyer Are You?
Depending on the size of your business and the number of orders you deal with each month, you can rely on a different level of software options:
Small Businesses
A small business looking for credit management software can look no further than their existing accounts receivable module found within their small business accounting software. Using the right AR software enables organizations to:
Decrease the labor costs associated with recording and collecting customer payments via improved automation and efficiency
Increases the percentage of owed receivables captured via standardization and refinement of collection best practices
Improves the percentage of owed receivables captured by making collections communication easier with integrated collections messaging and message templating
Makes more cash available to the business by decreasing the average time customers take to pay.
Generally, a small business will lack the volume needed to extend complicated credit to consumers that couldn't be handled withing their existing accounting software.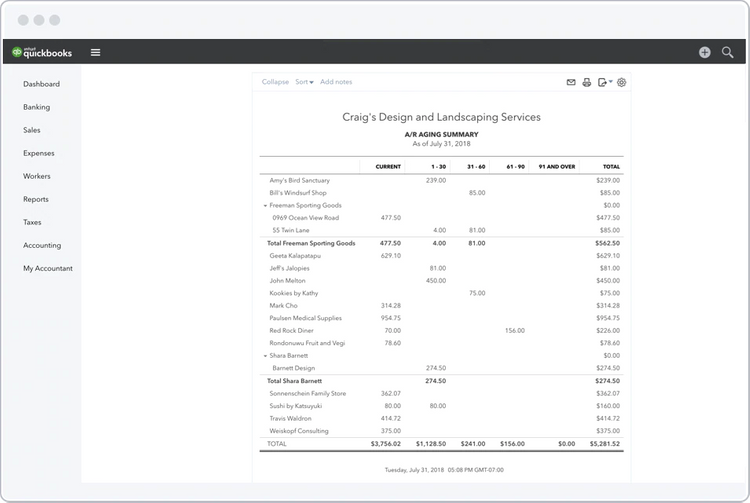 Mid-Sized Businesses
Accounting software for mid-sized businesses may cover similar credit management capabilities within their accounts receivable module (similar to the small business option). Otherwise, your business may already be using dedicated billing and invoicing software or a small business ERP software that may cover their credit management process.
If your business offers recurring services or product subscription plans, credit management software gives you the ability to automatically send out bills and invoices regularly to help increase customers to complete payments within their agreed-upon payment schedules.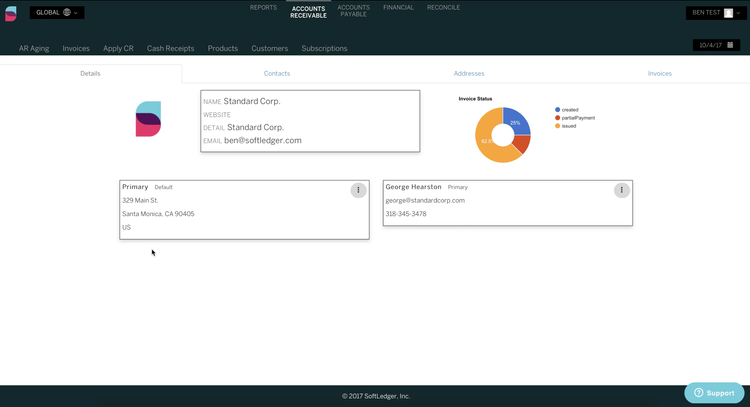 Enterprise-Level Businesses
While most enterprise accounting software or ERP systems will provide some minor capabilities to manage your billing and invoicing process, larger businesses will find the most value in credit management software. An enterprise-level business using a credit management system can improve its customer credit management by keeping a record of the short term credit extended to customers.
Just like a bank making loans, these larger businesses need to determine who is credit-worthy and who isn't. They also need a set of processes in place to ensure the recovery of the credit that has been issued. Most businesses bill with terms, and dedicated credit management software allows a business to apply these terms and perform interest calculations. A business won't need to pull multiple spreadsheets to figure out which payments are overdue and how much interest they should charge.