What is Financial Consolidation Software?
Financial consolidation software helps speed-up the act of making consolidated financial statements for larger, more complex companies. These companies face the issues of decentralized accounting, inter-entity transactions, dealing with multiple currencies, and more. Financial consolidation software improves the audit trail of your organization through intercompany matching and eliminations, defines control groups between main accounts, defines legal entities, converts currencies and interest rates, and generates financial reports.
Consolidation software automates your financial close with real-time financial consolidation processes and intercompany eliminations. It's best used in conjunction with ERP systems other business management systems as part of a greater corporate strategy. When consolidating financial figures from other areas of the business for budgeting or financial planning purposes, financial consolidation software provides a unified approach for reporting and strategizing.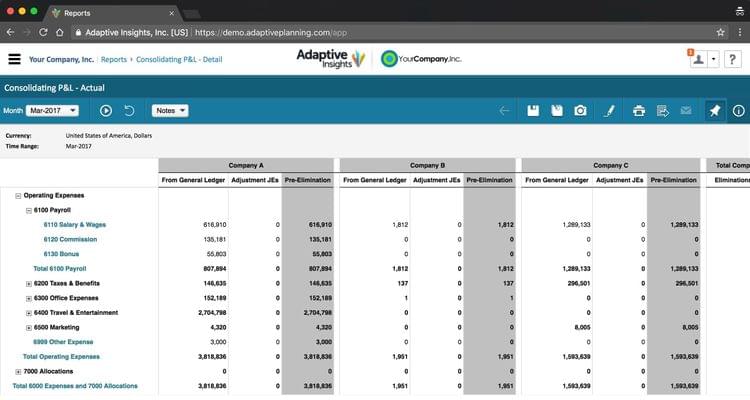 Features of Financial Consolidation Software
Reclassifications: A financial statement reclassification is a journal entry that transfers an amount from one general ledger account to another. Account for debits vs credits and currency conversion.
Workflow: Streamline your close process by viewing a snapshot of completed work and work that is yet to be done. Monitor which entities have unfilled tasks and still need to send their financial data to the primary financial consolidation software user.
Management Roll-up: Map all general ledgers into a single chart of accounts for a unified and consistent global report among your entire organization.
Financial Reporting: Create reports that let you view trends pertaining to company financials and sales. Use varieties of hierarchies, location/level/department combinations, and more to validate business performances and make key decisions to the future of the business.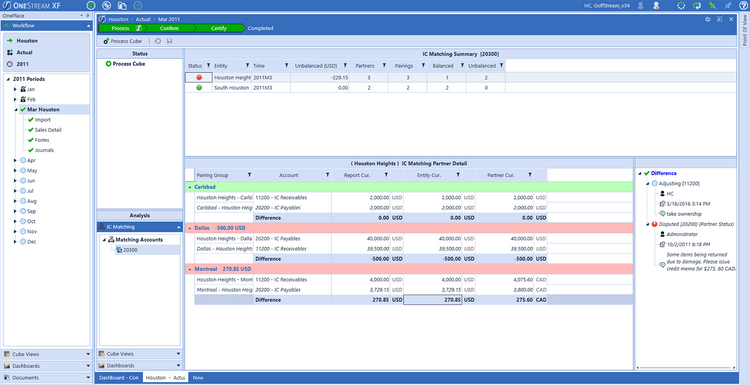 Benefits of Financial Consolidation Software
The automation offered from financial consolidation software will help you shorten your month-end closing time by eliminating manually processes or workarounds from using spreadsheets like Excel. The software will also help reduce the number of hours of labor needed to handle these tasks manually. Including these, some other benefits of financial consolidation software include:
Streamline Your Financial Consolidation Methods
Consolidation software tools provide an easy-to-use method of automating your journal entries, eliminations, and adjustments. Companies want quick results and financial consolidation software will quickly automate any reclassifications necessary. Most solutions handle these conversions in real-time and do not require batch jobs, or any other sort of long-running process, to be performed.
When it comes to international organizations, larger companies who deal with more complex multi-currency financial consolidations can take comfort knowing that currency can be automatically converted and translated into the appropriate formats upon receipt.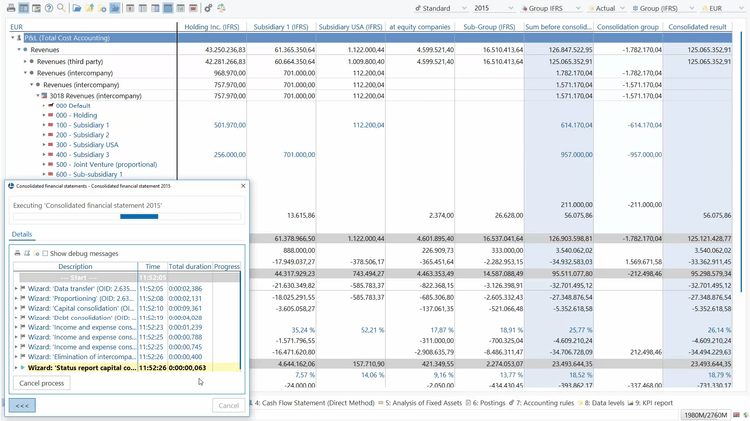 Compare Financials Among Varying Organization Levels
A key business benefit of financial consolidation software is the ability to create comparative views between months or quarters of similar business operations. A business may have two similar businesses operating at different locations, and needs to figure out which is performing better financially. Consolidation software will make it easy to bring in the financial data of each location and create comparative trial balances, receivables/payable reports, or balance sheets.
Being able to get a real-time view of reports and analytics across all your companies will let you know who is meeting goals and expectations set forth by upper management. This lets you reward locations that are performing admirably or create benchmarks for underperforming branches.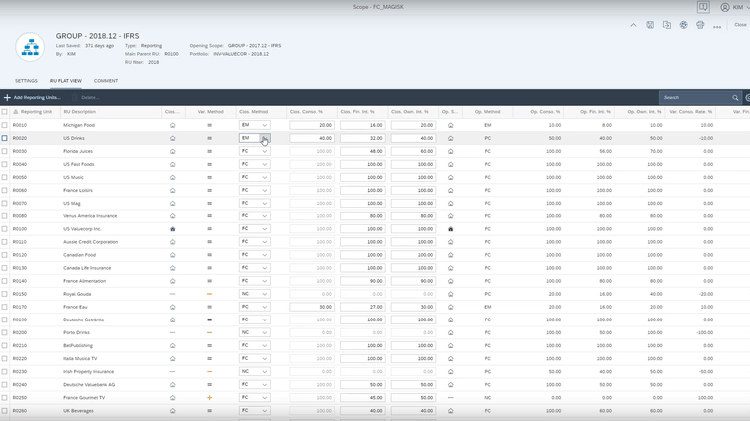 GAAP and IFRS Support
Financial consolidation software will help you conform to all activities and workflows within your financial statements in line with the latest accounting standards. The benefit of doing so is to ensure you have a more structured and streamlined way of creating balance sheets, income statements, and cash flow statements that combine data from multiple sources.
GAAP stands for generally accepted accounting principles, which is the accounting standard set by the U.S. securities and exchange commission. Accountants in the US will use the guidelines set forth by GAAP in their financial reporting. Multiple entities that abide by GAAP will have an easier time being able to transfer data with each other, as it will not require a large amount of legwork to reformat data into a unified set of details that can be turned into a financial report.
The European Union has a different set of guidelines called the International Financial Reporting Standards (IFRS). These standards are issued by both the IFRS Foundation and International Accounting Standards Board (IASB) with the goal of providing a common language for business affairs. In consolidation software, this helps makes finances comparable across a variety of boundaries, borders, and geographical locations.
Many consolidation software options will claim to be both GAAP and IFRS compliant. This simply means the software can present financial statements and statements of cash flows in a manner that would be approved by these reporting agencies.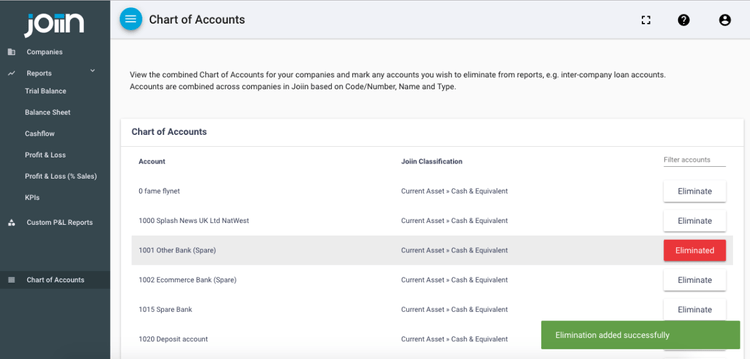 Stand-Alone Options Vs. Multi-Entity Accounting
Some solutions, such as multi-entity accounting software, have consolidation capabilities built into the program. These solutions provide the benefit of being able to store information on dozens, hundreds, and sometimes thousands of entities. These unified accounting databases improve cash flow and can set up capabilities such as centralized AP and AR.
A core feature found within these multi-entity systems is the ability to create consolidated reports. These help drill-down to a specific location or department, or upwards to look at the financial performance of your organization as a whole. These solutions work best in a cloud-based environment, where all facets of the company can access the solution from any of their locations, and record financial data for their location only. There is usually a central accounting department that handles monitoring the rolled-up financials for the organization as a whole.
Financial consolidation software gives an organization the ability to use their preferred type of accounting systems without being limited to options that can handle multi-entity records. For example, a business with 5 locations across the country may use 5 completely different types of accounting software. Another scenario is where all 5 locations have their own copy of specific software, however, the general ledgers are all operated separately from one another at each location. In these scenarios, a financial consolidation software becomes a way for management to centralize the financial records from all locations and create consolidated reports.