What is Medical Inventory Software?
Medical inventory software manages healthcare products at your facility. Inventory systems manage everything from pharmaceuticals and surgical supplies to outpatient consumables and gift shop products.
While there are general inventory management systems out there, healthcare facilities need a custom software. While a traditional brick-and-mortar store needs to manage inventory like apparel or food, the healthcare industry has to handle controlled substances and delicate medical devices. A medical inventory software manages all your industry-specific products so you can stay focused on treating patients and providing the best healthcare possible.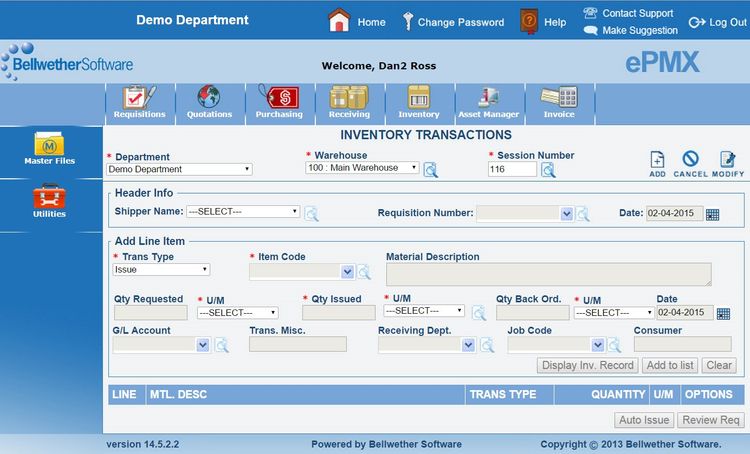 Features of Medical Inventory Software
Inventory costing: Establishes the cost value of individual inventory using FIFO/LIFO and other factors in order to provide profitability and tax information
Stock count tracking: Records all on-hand units of products based on SKU or other tracking factors
Medication traceability: Track medication by lot, barcodes, RFID, or serial numbers for quality assurance and product recalls; receive updates when medication batches are set to expire
Purchase order tracking: Stay on top of new and recurring orders for medical materials
Reporting and audit management: Receive reports on sales, purchase orders, and revenue; reconcile inventory records against actual item stock counts to locate discrepancies and prevent loss
Inventory hold management: Reserve current stock to fill customer orders; prevent duplicate orders when products are out-of-stock
Replenishment thresholds: Specify the stock count level to signal its time to reorder products; set automated notifications for out-of-stock and low stock situations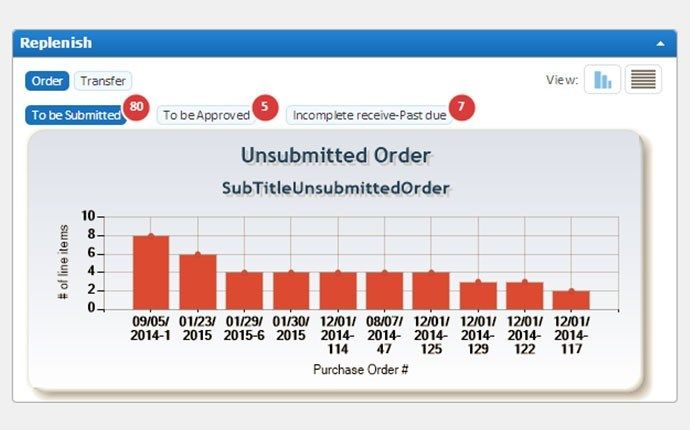 Key Benefits of Medical Inventory
Using a medical inventory system can benefit your healthcare facility in several ways:
Accurate Product Inventory
Healthcare facilities are often hectic, and spending time manually tracking your inventory is incredibly difficult. Yet you need a way to ensure you have all your medication, surgical supplies, and other medical materials in stock. Any miscount you or your staff make could lead to shortages. Upgrading from spreadsheets to automated medical inventory software can save time by preventing human error.
By using an inventory system, you can reduce human error which often leads to missing medication and product shortages. Further, a digitized record lets you get real-time updates on drug usage and supply status from any mobile device.
Manage FIFO/LIFO, Product Expirations and Recalls
When medical products expire, they need to be efficiently removed from your stock. Expired drugs may not work as intended and can cause additional health problems to your patients. Streamline your product removal processing by setting automated alerts for when prescriptions expire.
If a drug is recalled, traceability modules can organize your collection and disposal efforts. The Food and Drug Administration (FDA) has guidelines for how to properly handle and dispose of harmful and defective medication. After the drug is safely removed automatically update your stock to reflect the new counts and mark which medications are safe alternatives.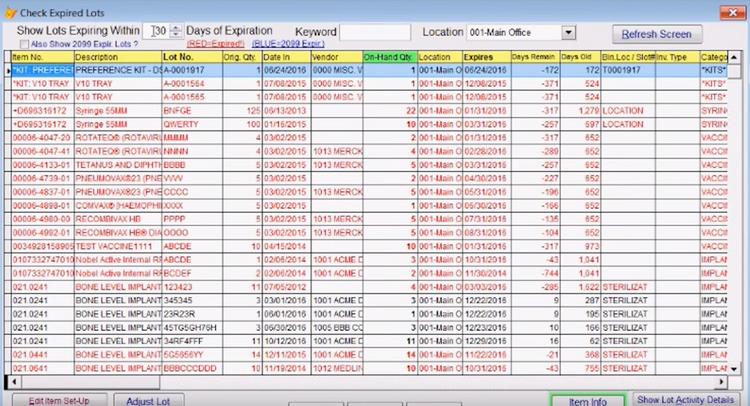 Manage Your Budget
Drugs are incredibly costly. Changes in patent status can lead to sudden changes in the price of medication. With inventory costing software, you can accommodate price increases and decreases in your budget. If a medication is too expensive to regularly purchase, you can start looking for cheaper generics in order to keep your costs down.
Controlled Substance Compliance
There are many medications which are defined as "controlled substances" and cannot be dispensed without a prescription. Yet you need to keep these drugs in stock for your patients. How do you protect these medications? The first step is keeping accurate counts at all times. Next, know who is allowed access to certain drugs and who has an active prescription.
Which Healthcare Facilities Can Use Medical Inventory Systems?
Hospitals: Large medical facilities like hospitals have to manage medical inventory across multiple departments. In addition to drugs, the products they handle may range from surgical supplies to medical devices. There may be a pharmacy which runs within the hospital as well.
Pharmacies: Medical inventory solutions can be used by independent pharmacies or those which operate as part of larger retail chains. Pharmacies may offer a mixture of OTC drugs along with prescription medications.
Independent practices and clinics: Private clinics have all sorts of specialities. A medical inventory software can be customized to manage the highly specific products and services you offer.
Hospice centers, memory care, and assisted living facilities: End-of-life centers have to manage medication, food, and toiletries for patients. Like hospice, live-in care centers have to offer patients with a mixture of prescriptions and daily products.
HIPAA Compliance with Patient Prescriptions
Medical centers are switching to electronic health records (EHR) to secure patient information. This digitized system lets doctors and nurses update patient prescriptions online. General inventory management systems do not account for HIPAA regulations. By using a specialized medical inventory software, you can maintain HIPAA compliance when recording which items your facility uses with specific patients.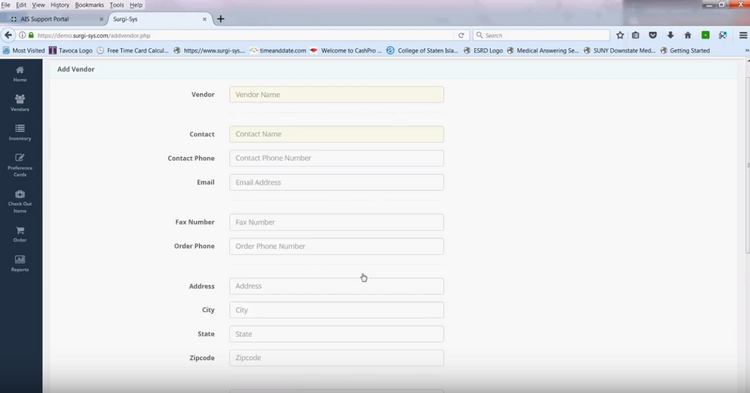 Frequent Issues with Medical Inventory Management
There are many unique problems with medical inventory management which can be solved by using the right software:
Product Shortages During Emergencies
The last thing you want to deal with during a global pandemic is a shortage of basic essentials at your medical facility. Medical inventory software organizes all your patient and medication records in easy-to-access locations so you can prevent shortages. See which drugs are about to run out and get your orders in before everyone else.
A benefit of medical inventory software is it accounts for more than just medications: you can track consumables like gloves, wipes, face masks, and other necessary supplies you might need in an emergency situation. Set automated replenishment thresholds to alert your staff of low stock products so you can reorder before you run out.
Theft of Controlled Substances
While traditional storefronts only need to worry about revenue loss from shoplifting, medical facilities who lose track of medications may face fines and citations for violating controlled substance regulations. The FDA even has special measures to protect the integrity of the drug supply chain in order to prevent contamination, tampering, and theft.
A medical inventory management system keeps you in control of harmful substances and in compliance with FDA guidelines. You'll be able to maintain an accurate record of which drugs are in stock and which have been dispensed.
Integrating Medical Supplies with General Products
Many pharmacies operate in coordination with retailers to supply customers with medications and essentials in one place. Even hospitals have gift shops and cafeterias. A single inventory management system may not be enough to account for all the intricacies of medical inventory and your general stock.
For example, you might work with medical devices like pacemakers and heart valves which need to meet production tracking regulations. In the event of device failure, you'll need to track which products are still in your inventory. Otherwise, a patient could wind up with a defective heart valve. While general inventory management tools can provide some traceability for expired food and beverage, it's simply not designed for the rigorous tracking of medical devices and controlled substances.