What is Production Tracking Software?
Production tracking software is a manufacturing solution for suppliers who want to keep work orders moving on time. These tools are designed to provide regular updates on the manufacturing lifecycle so you can stay informed about any changes in the production schedule. The process begins with the order submission and continues until the finished product is distributed to its end location.
Production tracking software makes it easier to plan and assign manufacturing tasks based on real-time data. Similar to Manufacturing resource planning (MRP), tracking solutions help you manage resources, update your supply chain partners, and stay ahead of demand. Keep a real-time overview of every work order you have by using production tracking software.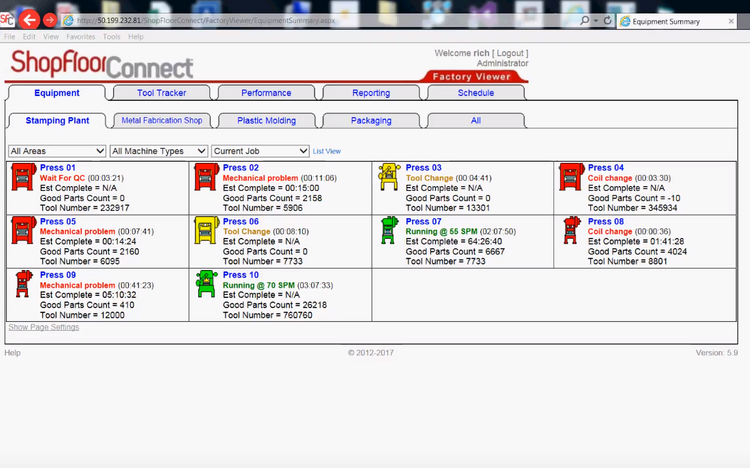 Features of Production Tracking Software
Resource Management: Determine how to best source and use raw materials for production.
Scheduling: Arrange timelines for project orders based on material and staff availability. Set milestones, benchmarks, due dates, and deadlines based on the work order.
Share Production Updates: Provide production schedule updates to partners along the supply chain.
Coordinate Team Communication: Manage digital and in-person communications between all members of your team to reduce downtime.
Job Costing: Stay within budget by getting regular updates on orders and all associated job costs.
Inventory Traceability: As orders are completed, use barcodes or RFID systems to improve inventory management.
Warehouse Optimization Tools: If you store finished orders at a warehouse before it goes to a distribution center, you can organize your space to maximize storage.
KPI Data Collection: Set your own key performance indicators (KPIs) to ensure you are meeting your production goals.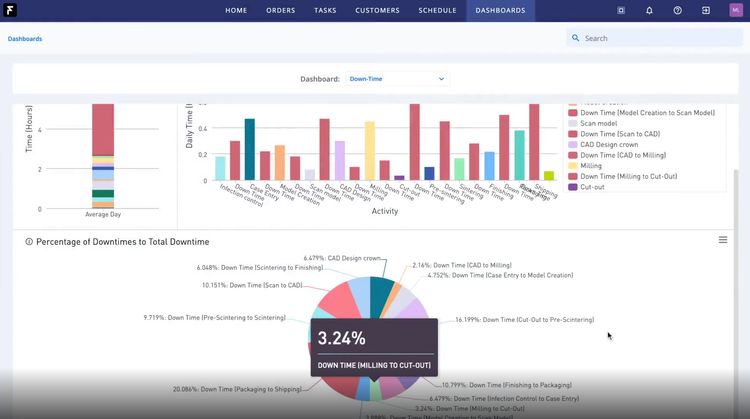 Benefits of Production Tracking
There are many benefits to using a production tracking software at your workplace. These are just a few:
Real-Time Production Updates
The best benefit of production tracking is how it can provide real-time updates on the manufacturing lifecycle. You have access to the workings of your entire shop floor all from one convenient software package. See if everything is moving smoothly or if there are production issues.
Real-time shop floor data shows you all possible causes of manufacturing delays. Is a piece of equipment out of commission? Are holidays causing worker shortages? Account for these delays by adjusting your production schedule.
If you have multiple production lines working at once, production tracking will help you manage all of them.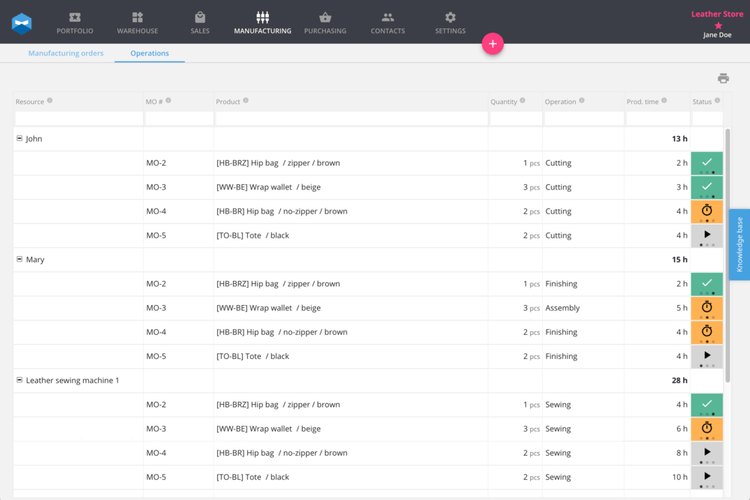 Better Manage Resources
A major source of loss for producers is having outdated manufacturing processes which waste time, money, or both. As you track your production processes, you may find opportunities to better use your current resources. This may vary from sourcing raw materials to scheduling your workers.
Prioritize your resources so you can focus on the orders which matter most. Enterprise resource planning (ERP) software and MRP systems help you optimize the manufacturing process so you get the most value out of each material. You may be able to drastically reduce your bill of materials by using tracking software.
Set Realistic Minimums
By tracking production, you can set daily, weekly, or monthly minimum goals for your team. When you get real-time data you can compare against your projected results to see if you will meet those goals. If you're falling behind, you can begin adjusting your production in order to compensate.
Another way to set accurate production benchmarks is through the collection of historical data. Anticipate seasonal slowdowns and other annual manufacturing trends by adjusting your production targets based on this information.Even better, the longer you've been manufacturing, the more data you'll have to use!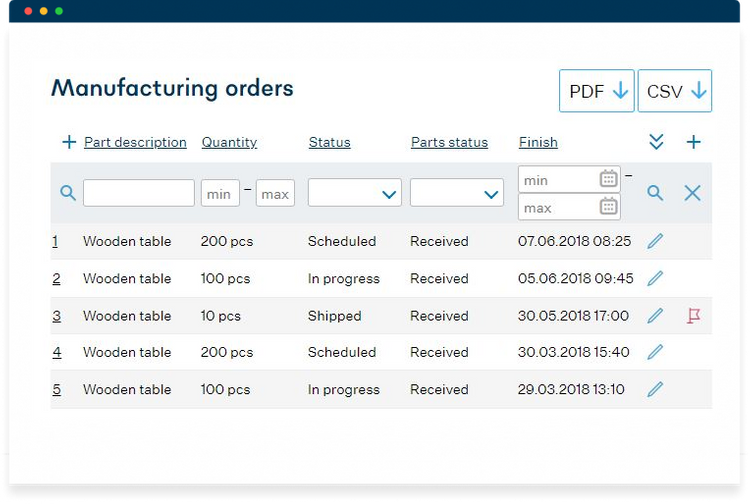 Anticipate Supply Chain Demands
Want to increase productivity? Streamline the production process by using a tracking software from start to finish. Once you have a handle on the production process, you can increase or decrease output in order to better suit capacity.
When working along the supply chain, you might get requests from retailers for more inventory based on forecasting data. Get ahead of your retail partners by planning out your production in advance.
Additionally, there are a lot of potential delays which can occur on the supply chain. Anything from severe weather to holidays can bring production to a halt. While some delays are unexpected, you can account for others by planning ahead.
Provide Quality Assurance
Your overall equipment effectiveness (OEE) depends on several factors, including part quality. Accurate production tracking tools lets you find potential shortcomings and vulnerabilities within the production process. Quality management is necessary to avoid production errors which may lead to costly recalls. Check over WIP products to make sure they are meeting all your quality standards at every stage of the manufacturing process.
Traceability, whether from barcodes or other systems, automates tracking at an individual or batch level. If any defects are found within one lot, you can begin recall procedures for the rest of the affected products.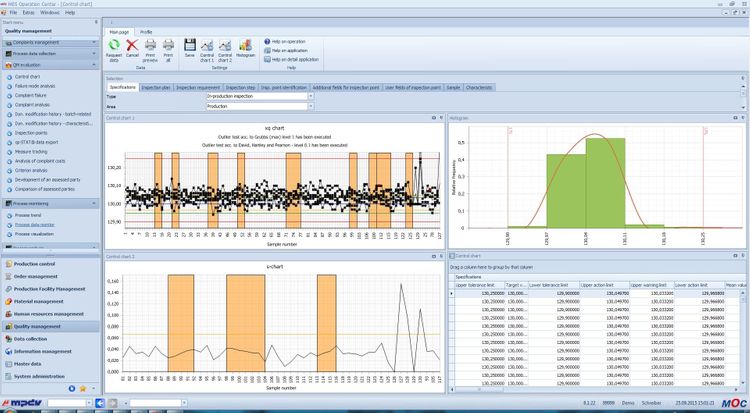 How is Production Tracking Different from Scheduling?
Production tracking has some similarities with production scheduling. However, while both are recommended for streamlined production, they serve distinct purposes. For starters, production scheduling software focuses on generating the timeline necessary for getting resources, staffing, and inventory in place for production. Production tracking is about comparing this schedule to reality to ensure you are on time throughout the manufacturing lifecycle.
Production tracking primarily measures overall equipment effectiveness (OEE) since it gives you more control over manufacturing quality, performance, and availability.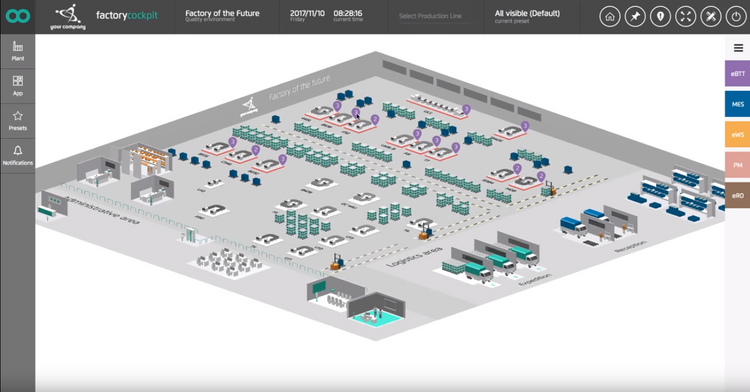 Medical Device Compliance Tracking
In the United States, medical devices must be tracked through the manufacturing process, per the Food and Drug Administration (FDA). Production tracking software gives you the tools for staying compliant with medical requirements. The FDA requires tracking for any device which may cause health consequences in the event of device failure. This includes:
Pacemakers
Defibrillators
Heart valves
Prosthesis and implants
Ventilators and monitors
Production Tracking Software Pricing
Production tracking software prices depends on whether you have a single manufacturing plant or multiple manufacturing facilities. One-time perpetual license solutions start at $2,000 and go up to $50,000. Software-as-a-service (Saas) prices begin at $48 per month per user and go up to $899 per month.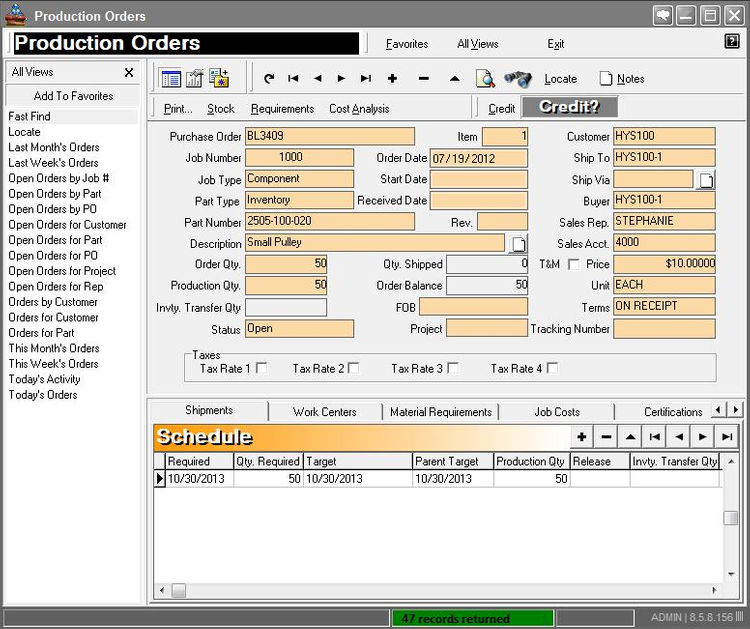 How to Avoid Production Tracking Pain Points
Without production tracking, you may encounter the following problems:
Higher Bill of Material Costs
If you haven't updated your production methods in years, you might be missing out on more effective practices. You'll be stuck with a higher bill of material cost if you're wasting raw resources. Lower your overall operating costs by using ERP modules of production tracking to find opportunities to save money along the manufacturing lifecycle.
Product Shortfalls
Shortfalls occur whenever you're not meeting retailer demand. Don't let down your supply chain partners. Use production tracking to stay on top of your work orders and anticipate demand.
Slower Manufacturing
Related to the above, outdated manufacturing may be slowing down your production capabilities. You don't want to fall behind your competitors. Use production tracking and scheduling tools to increase your production capacity.