What is Oil and Gas Software?
Oil and gas software can assist with exploration, extraction, production, distribution, or retail sale. Companies within the oil and gas industry often have very different business needs depending where their operations land in the value chain from oilfield discovery to end-consumer retail. Oil and gas software is commonly used by production, pipeline, and plant operators, as well as equipment manufacturers, inspection services, and oilfield services. Software vendors offer a number of solutions that fill your niche.
Common software features across most oil and gas business types include accounting asset management to ensure profitability and keep equipment maintained. Specific business software use cases include:
Businesses focusing on exploration and extraction needing to manage land leases and obtain permits.
Petroleum and biofuel production businesses that need production reporting and quality control.
Distribution and retail outlets tracking sales and manage regulatory compliance for storing and dispensing fuel.
Features of Oil and Gas Software
| Feature | Description |
| --- | --- |
| Accounting | Manage accounts payable and accounts receivable. Track joint billing between investors and owners. Manage taxes based on the product and sales location. Track Depreciation, Depletion, and Amortization (DD&A). |
| Land Management | Manage land purchases and leases. Land management systems typically include lease master records, land management inquiry subsystems, and contractual obligations systems to keep records organized. |
| Oil and Gas Production Reporting | Field data capture systems provide production and operation reports on meter readings, well status, downtime, and more to improve performance management. |
| Asset Management | Track on-hand assets including materials and equipment. Keep track of preventative maintenance deadlines to improve asset performance. |
| Regulatory Compliance Management | Manage compliance requirements from various state, federal, and international organizations. Examples include the EPA air pollution monitoring, the Bureau of Land Management Oil and Gas inspection and enforcement, and the Global Reporting Initiative oil and gas sector disclosures. |
| Document Management | Store permits, lease information, and other important documents in one system. |
| Quality Management | Perform tests throughout the extraction and refinement process to ensure the oil and gas products meet quality standards. |
These features can be found in one complete ERP system or as separate modules to add on to your current system. Whether you are buying a whole system or just modules, also think about how you want to deploy the system:
Purchase the system outright and install on your own servers
Purchase the system to be installed on a hosted environment
A web-native solution that operates on a monthly subscription as opposed to an up-front purchase price.
Before you roll your first piece of equipment onto the property, there are a number of activities that need to take place first and these activities cost you money.
Forecasting Revenue and Expenses
Budgeting and forecasting software that allows you to quantify likely expenses and potential revenues is particularly important for companies involved in the natural resources exploration business. Being able to forecast revenue and expenses improves decision making.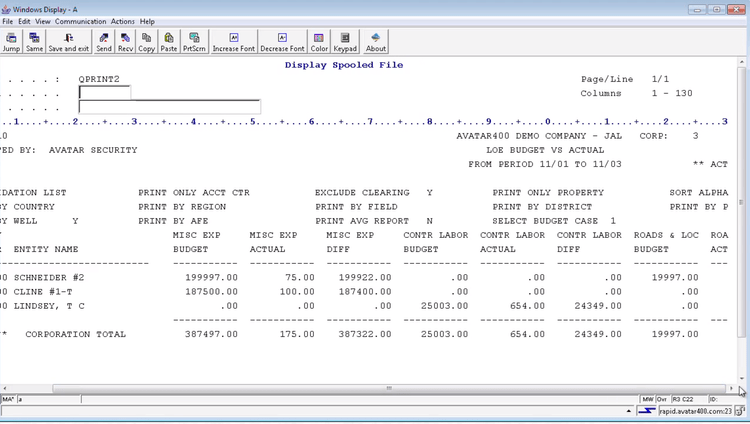 Investment Management
Managing investments is another important aspect of petroleum exploration. Trust accounting packages can help your firm adequately track investments from 3rd parties.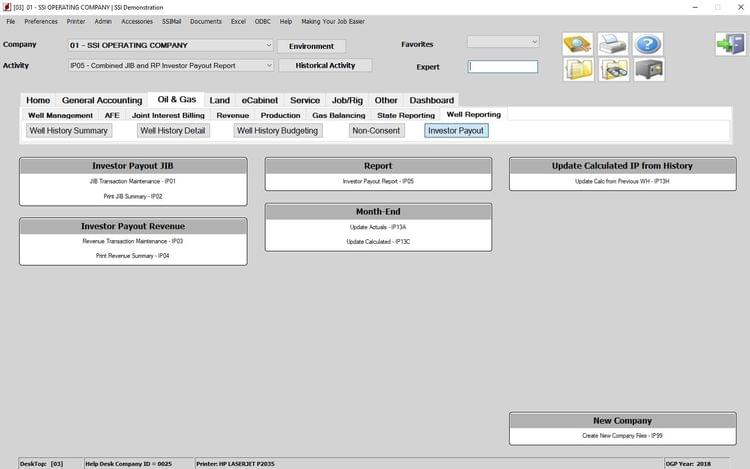 Obtaining Permits and Managing Documents
The process of obtaining permits for land exploration and extraction is incredibly complex. Document management software makes you more efficient by storing all your permitting documents in one place.
The software will also manage other important documents like leases. Keep track of lease terms, payments, expiration dates, and more.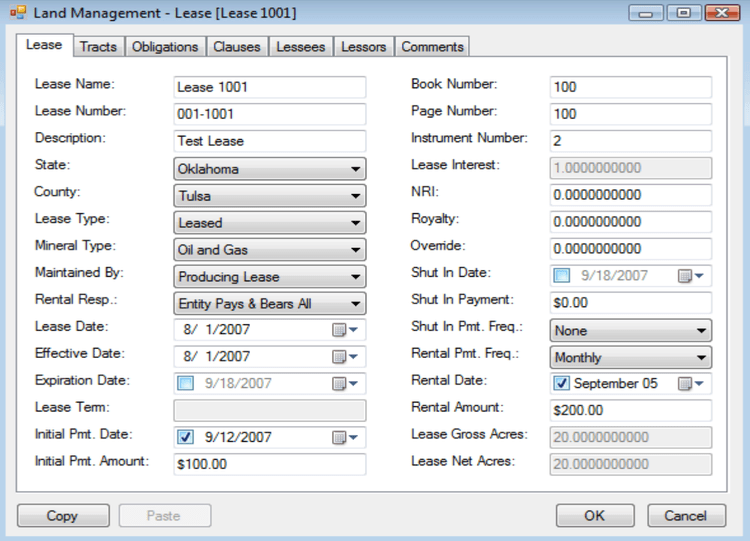 Environmental Impact Studies
Environmental studies are a major cost source. The permitting process can require approval from local, state, and federal agencies. Maintaining compliance and reaching approval is significantly easier and less risky with the help of software tools.
Construction management software can significantly speed up your workflow. This includes:
Setting up offices and construction of necessary facilities
Hiring a general contractor (if needed) and sub-contractors
Hiring of staff to oversee the construction phase of the mine
Tracking the costs associated with the construction
Project management software will allow you to schedule your crews and subcontractors ensuring you have the right people on board at all times and performing the work they should be doing.
Job costing tools are another important part of construction work. You need to track your labor costs, machine and equipment costs, fuel costs and any contract labor. Tracking these costs will also help you better understand your cash flow.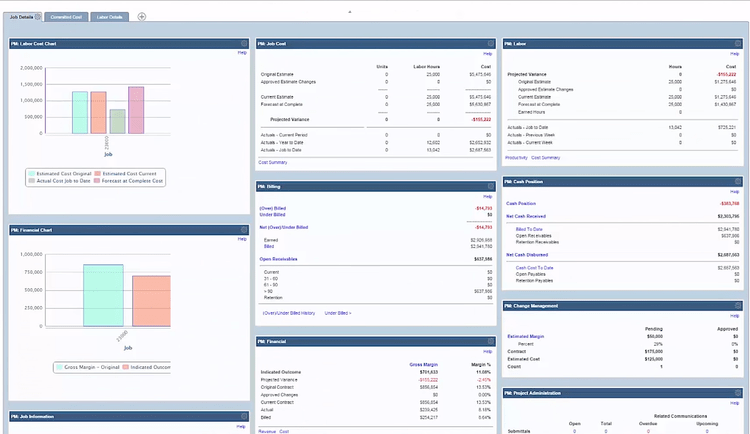 Typical Software Needs for Oil and Gas Production Work
If you are running an oil and gas production business, tracking operational costs is a central concern for your software to address. Managing costs associated with the operation of a mine or well can include labor costs, equipment and repairs, fuel, and transportation. Understanding where your money is going at this point in the process is critical.
Production Planning
What if demand decreases or increases? How do you adjust your business to meet customer demands? If you are not producing enough, you may need to hire more employees or subcontractors or bring in more equipment. Whatever the case may be, a production planning module will help you understand how much demand you have and how much material you are processing to keep up with customer demand.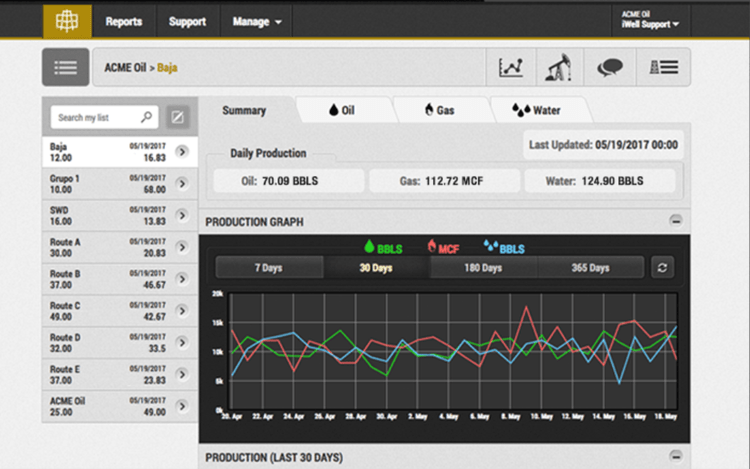 Logistics and Delivery
The operational modules will also help you with the logistics and delivery of the items. Tracking the costs associated with the transportation of the materials to your customers is critical to understanding your profitability. The software will also help you analyze which mode of transportation is the best in terms of price and time of delivery.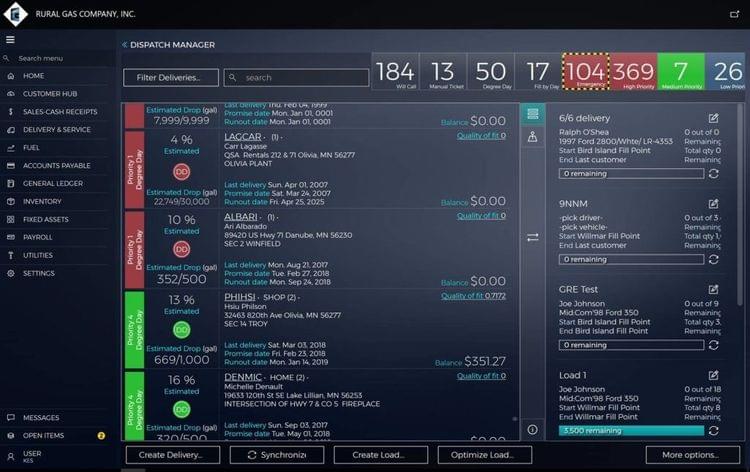 Fuel Retail Sales
Delivering products to the market involves another set of complexities. Identifying and tracking information related to buyers can be greatly assisted with customer relationship management software. This will allow you to manage contact information for each of the buyers including typical purchases, the amount spent, discounts applied, and more.
Finding the Right Software
There are many standalone software systems geared toward the oil and gas industries. These solutions help you control costs, promote efficiency, and run a profitable operation. Many full-featured solutions allow you to add modules as your business grows.
Task-specific solutions are also available, allowing you to add functionality to your current system. For example, if you're a growing business with standalone oil and gas accounting software, you can find production software to integrate. The production software can help you monitor field operations, improve production data management, and more.
Full ERP systems can meet all of your needs from operations management to back-office business processes. Oil and gas ERP software manages accounting, land leases, and production processes. The system can also take care of HR functionality like hiring and onboarding, benefits management, and payroll.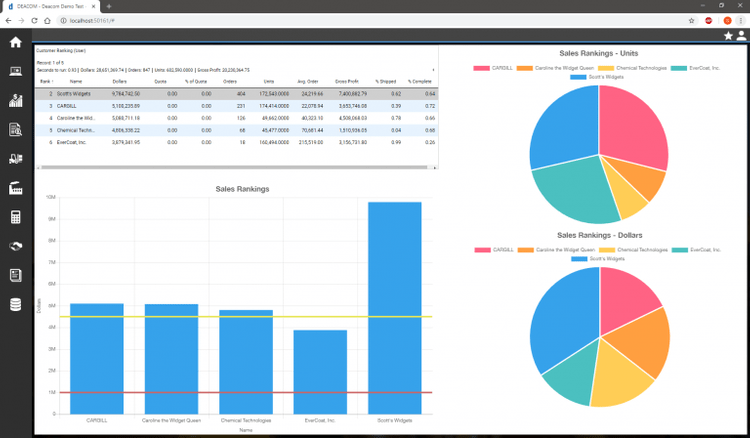 Taking the Next Steps
There are thousands of products on the market that offer basic financial accounting, hundreds that can do cost accounting and less that are specifically geared toward mining and natural resources. Going with a general accounting solution may result in improper cost accounting which leads to improper profit reporting and incorrect reporting to investors. Investing money in the right software now can save you thousands of dollars and keep your investors happy.
If you are at the point where you are ready to find out which oil & gas software platform is right for you, we can help. Through a brief phone call, our software specialists will look to better understand your needs to help you locate a handful of software solutions that can address the issues you are currently experiencing. Get started today!