What is Shop Floor Management Software?
Shop floor management software maintains production data and documentation through batch records, calibrations, and recipe management. Also known as shop floor control software, this type of demand planning software streamlines visual scheduling that lets you track shop floor operations such as production data, standard operating procedures (SOPs), change controls, quality control, traceability, and more.
This visual front-end provides manufacturers with increased performance control. When linked with a manufacturing execution system (MES) software, your plant floor will be able to stay more informed through real-time access to shop floor activities. This includes identifying production inefficiencies, SPC data, inventory adjustments, downtime reporting, label printing, and work order details.
By integrating shop floor management capabilities directly with your material resource planning (MRP) software, you'll be able to manage shop floor operators, manage upcoming manufacturing order tasks, reassign tasks based on priority, manage time spend on each step of the work order, and more. Through equipment calibration, tasks can be routed to the appropriate personnel for audits or inspections that may be required before completing important jobs.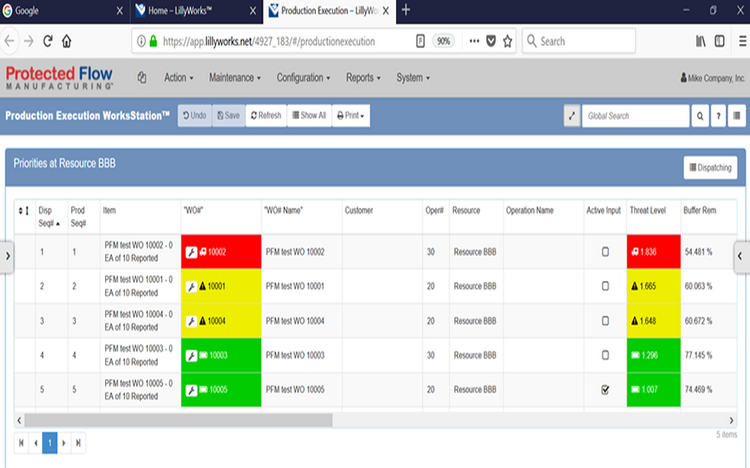 Features of Shop Floor Management Software
Production Monitoring: Monitor production performances and identify production inefficiencies. Define performance and measurement parameters for each item or tooling configuration. Receive job-specific statistics or entire work center performance efforts. Break down production feedback into total parts created, production time, downtime, scrap, rejects, parts remaining to be produced, and more.
Production Planning: Plan production on your shop floor by determining the need for materials and capacity in order to complete a manufacturing production order. Create a highly detailed master production schedule that accounts for resource, staffing, and inventory needs in order to complete and optimize production.
Inventory Management: Track finished goods and material availability by allocating raw materials to production orders or finished goods to sales orders. Move inventory to and from locations depending on need.
Bill of Materials: Specifies the raw materials, parts, and sub-assemblies needed to manufacture each specific product. Make automatic inventory adjustments and help calculate manufacturing costs.
Task Management: Create to-do lists and assign tasks to various departments or specific employees. Optimize time and resources by giving full visibility of the project lifecycle and who is responsible at each step of the way within a manufacturing work order.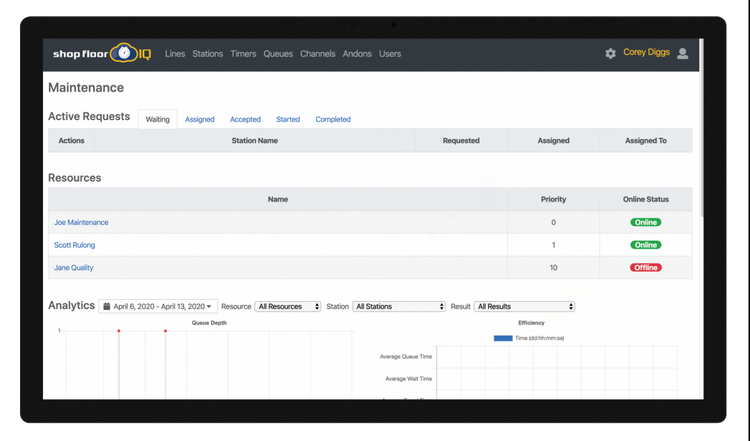 Benefits of Shop Floor Management Software
The top benefits and functionality of shop floor management software include:
Manage and Reduce Manufacturing Costs
Manufacturing production systems such as shop floor management software can only perform as well as the data entered into it. Older systems required a hefty amount of manual data entry–meaning the solution would only be as beneficial to your business as quickly as you could key in data. Newer systems tend to alleviate these through automation tools–meaning your workers are spending less time entering data and identifying areas where productivity needs improvement.
More time spent on profitable activities (such as your core manufacturing activities) means an increase in profits and a decrease in costs spent managing non-revenue activities (also known as overhead costs). Once manufacturing business processes are operating at optimum levels, this also means your business is fulfilling orders at a faster pace–meaning more business and more repeat business.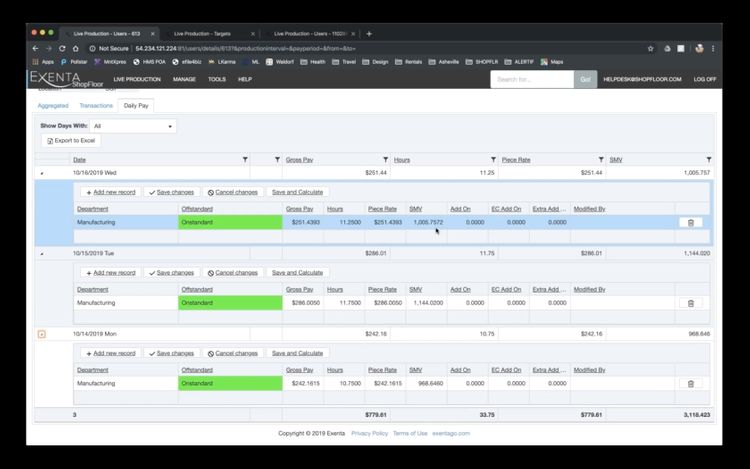 Run "What If" Analysis Scenarios
What-if scenarios let manufacturing managers analyze and visualize production scheduling outcomes and look for any potential disruptions. Examples of disruptions include a lack of supply–meaning the scenarios take a good look at inventory management, facility capacity, and your overall supply chain. When production schedules can be visualized before being implemented, you'll be able to test our different variables and choose the best production scheduling method.
What-if scenarios are a key part of demand planning software, which is a sales and operations planning (S&OP) technology that helps meet customer demand with the necessary level of supply. This is accomplished by coordinating data from separate units of the business (primarily sales, marketing, and operations) to make more informed supply chain planning decisions.
Accurate demand planning in shop floor management is beneficial for short-term and long-term planning, as this helps visualize and locate disruptions in your production and offering cost-effective methods to complete your processes. This involves collecting historical data on order volumes and inventory turns while mixing it with continually updated forecasts from your sales personnel.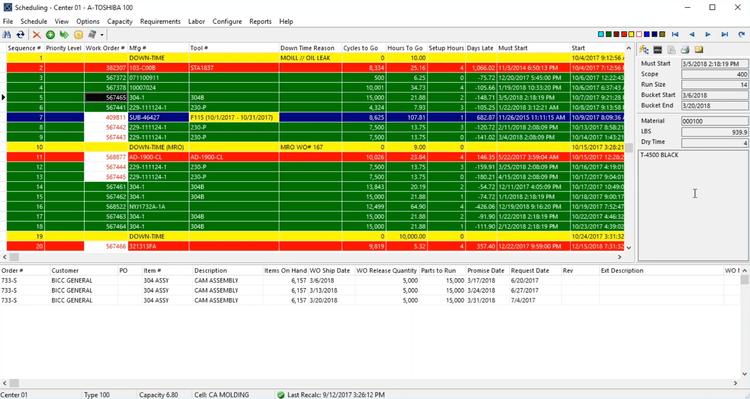 Maintain Shipment Dates
Shop floor management software will allow you to quickly identify your projected ship dates for manufacturing orders. This is a huge asset when taking new orders–giving you a date you can quote to a customer and a promise you can live by. With late shipments come paying overtime to employees to meet deadlines or breaking promises to customers with late shipments–which could negatively impact future business.
Real-time production data tracking can release WIP orders by knowing when it will be complete. When bottlenecks occur in production (which at times are inevitable), adjustments can be made to your production schedule and some jobs can be routed to available resources. Also known as constraint management, this covers activities that are delayed due to resource capacity and/or material availability limits.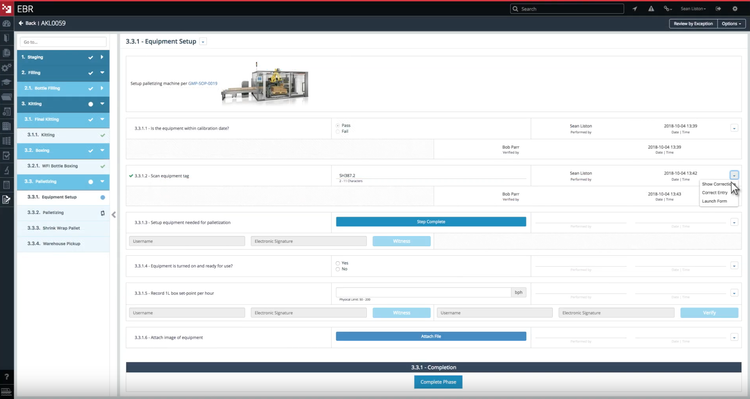 Integrate Your Operations With ERP Systems
Shop floor management systems are a great addition to your existing manufacturing ERP software environments. Integration wizards are included in a few shop floor control solutions and may aid with data collection for other systems, such as CRM software. Other times, an SFM software vendor may specialize in integrating their solution with a specific ERP or MES. The biggest benefit of having complete integration with other business management systems is to have a complete view of your operations.
Anytime you receive new sales orders, hire new workers, or purchase new machines, businesses will want to avoid duplicate entry or having to transfer data from one system to another. Businesses will want a system that can seamlessly transfer data from the planning and scheduling phase into their ERP solution.