General property management is difficult enough, yet adding in the special requirements and restrictions of operating Housing and Urban Development (HUD) or similar facilities only makes it harder. With the laws around affordable and subsidized housing changing year to year, it's important to have software in order to remain ahead of new regulations.
What is Affordable Housing Software?
Affordable housing software is a specific property management solution designed for those operating Housing and Urban Development (HUD) compliant residential buildings or other government subsidized residences. This sort of housing is intended for qualifying tenants, mainly individuals and families who are:
Disabled
Elderly
Low-income
Rural/urban
Veterans
Affordable housing software makes it easier to manage both the tenants and properties through process automation. This software includes tools for collecting rent, handling proper maintenance, and generating account reports. These main features are designed for both independent landlords and property management companies working with affordable housing locations.
Note: The affordable housing software products here are primarily aimed at helping property managers and landlords within the United States. However, some products are usable for international housing services.
Features of Affordable Housing Software
Property management: Manage income and expenses involved in controlling residential properties
Compliance tracking: Regularly check changing federal and state regulations regarding funding programs and tenant eligibility requirements
Lease management: Detail the exact wording and clauses of every lease used by your renters, track document changes and collect signatures
Tenant management: Build relationships with current tenants, track their relevant lease information, such as payment history, past work orders, and renewals, along with personal credit data, employment history, and criminal records
Prospect tracking: Use databases to catalog potential tenant information, build waitlists, post vacancies, and schedule showings with potential renters
Rent collection: Automatically collect and calculate rent payments from tenants or government agencies; note which accounts are on-time, behind, or have special payment plans
Work order tracking: Detail all property work requested by tenants or required by the law; ensure work orders are assigned correctly and completed in a timely manner
Reporting: Create comprehensive paper trails for all your leases, tenant information, property records, and more in the event of an audit or reimbursement
Accounting: Perform basic accounting procedures, such as balancing a general ledger or reviewing accounts receivable and payable
Best Affordable Housing Software Benefits
Utilizing an affordable housing software can provide your organization with many long-term benefits for property managers, landlords, and real estate agencies with residential portfolios:
Calculate Funding and Rent Payments
Affordable housing programs, particularly those aimed at low-income individuals, have very strict qualifiers for potential tenants. As a result, landlords, leasing offices, and managers are limited in how high they can set the rent on any particular unit. Unlike the rates at other residential properties, annual cost-of-living increases have to be carefully considered before raising monthly payments in order to remain compliant with government regulations on Fair Market Rents (FMRs). Fortunately, affordable housing software helps track rent cap rules and calculate the right rates for your tenants.
Next, there are many federal and state funding programs you may be eligible for using. Some programs have to be used by the tenants themselves, while others require the paperwork from the landlord or property management. Software can also help you follow guidelines set by these funding programs, such as:
Low-Income Housing Tax Credit (LIHTC)
Rental Assistance Demonstration (RAD)
Federal National Mortgage Association (FNMA or Fannie Mae)
Federal Home Loan Mortgage Corporation (FHLMC or Freddie Mac)
Housing Choice Voucher Program (Section 8)
Veterans Affairs Supportive Housing (VASH)
Veterans Housing and Homeless Prevention Program
Rural Housing Service (RHS - Section 502)
Leased Housing Program (Section 236)
Affordable Housing Program
Housing Trust Fund Program
With so many different organizations with their own rules and procedures, it's important to utilize software in order to streamline the subsidy process as much as possible. Otherwise, you might not accurately balance what is paid by the tenant with what is owed by the government. Affordable housing software organizes the information from the varying workflows so you can focus on applying for tax credits and assistance without spending days or weeks worrying about paperwork.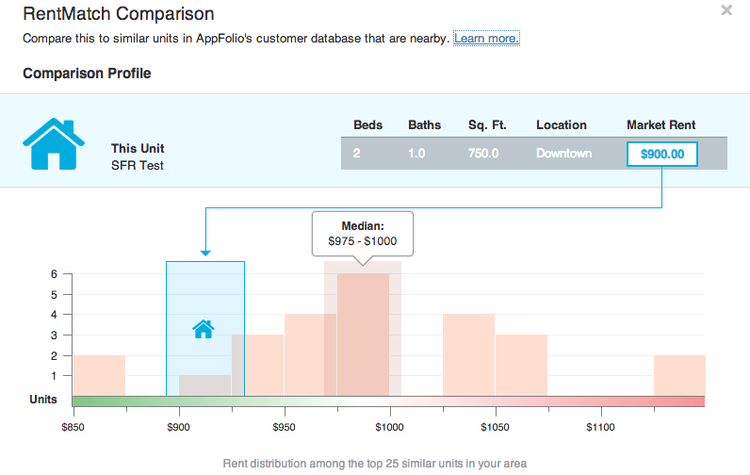 Remain Compliant with Federal and State Standards
Running any affordable housing program means addressing a lot of legal requirements and safety standards. And the exact type of housing you offer will determine what is and isn't allowed. For example, there are a lot of differences between running an apartment complex for low-income families compared to selling homes meant for individuals with disabilities. The former will likely require rules about how many people can be housed in a single unit while the latter must meet accessibility requirements set by the Americans with Disabilities Act (ADA).
Housing types include:
Apartment units
Single family homes
Multifamily properties
Residential care facilities
Hospitals, assisted living, and hospice care facilities
Since there are varying types of public housing options out there, there are many different state and federal organizations dedicated to helping provide affordable housing to residents across the United States in each of these categories. Just a few of these include:
Housing and Urban Development (HUD)
Federal Housing Administration (FHA)
National Affordable Housing Management Association (NAHMA)
United States Department of Agriculture (USDA) Rural Development
Government National Mortgage Association (Ginnie Mae)
The rules set forth by each agency are designed to ensure they help the individuals and families who need it most. For instance, tenants applying for low-income housing will need to undergo Enterprise Income Verification (EIV) in order to officially qualify.
Find Qualified Tenants
Since there are limitations on who can rent or buy affordable housing, you need to find qualified tenants before any transactions can take place. Depending on what sort of affordable housing you offer, the requirements can vary. Some tenants may need to prove their low-income status or verify their employment status before their applications can be processed. Certain programs also limit funding based on other factors ranging from family size to building location.
If your facilities are full, generate a waitlist of eligible tenants to contact as soon as there are new vacancies. Keeping tabs on potential applicants from HUD-approved housing counselors or agencies can drastically cut down on time spent trying to fill openings in the future.
Affordable Housing Trends
Affordable housing rules and regulations are constantly evolving in order to help more people. Some of the latest trends in this area of residential property management software include:
Tenant portals for online resident services: Allow tenants to access their housing information through accessible portals on desktop or mobile devices; facilitate communication between tenants and maintenance when submitting work orders
Virtual property tours: Use remote video calls to digitally show properties to potential tenants without any in-person meetings; also perform mobile property inspections
Included or low-cost WiFi: More and more residents rely on Internet services to work and benefit from low-cost WiFi at their residences
Cloud-based software: Instantly accessible software allows for work to be done anywhere at any time
What led to these changes? Some have been caused by:
New laws and regulations: Both the federal government and local state governments have made changes to their affordable and subsidized housing laws in order to meet new healthy living standards
Rent freezes and eviction moratoriums: COVID-19 has led to local rent freezes and countrywide eviction moratoriums, causing many landlords and tenants to need to adapt their payment structure
Increase in low-income families: Again, COVID-19 caused more individuals and families being financially impacted and applying for assistance with rent payments
Others are simply the result of evolving technology influencing every industry. Whatever the cause of the latest trends, adapt with comprehensive affordable housing software.