The main difference between ERP vs. accounting software is the number of capabilities offered by each solution. An accounting system will only handle one area of your business (financials), while an ERP is supposed to handle all aspects of running your business.
Accounting software provides financial management for your organization through accounts payables, accounts receivables, general ledger accounts with reporting, and payroll.
ERP software provides multiple modules, including the aforementioned accounting features, as well as applications for supply chain management, inventory management, human resources, and eCommerce.
Despite these differences, there remains a misconception that leaves many people sharing the terms interchangeably. Understanding the differences between these two different types of management software is the first step to determine which is right for your business processes.
ERP vs. Accounting Software
Accounting software can be thought of as a subset of ERP software. Nearly every ERP will need to include accounting capabilities, on top of the other non-financial tools in order to provide a true enterprise system. Meanwhile, an accounting system will just handle the financial management, planning, and budgeting your organization needs.
Many businesses start with a basic accounting software (such as QuickBooks Online) when new, but grow into an ERP solution for supply chain, inventory, eCommerce, and other non-financial needs that are required in a growing business.
This does not inherently mean that accounting software is for smaller businesses and ERP software is for larger businesses. Many enterprises decide to use a dedicated accounting system that can handle multiple entities or multi-currency accounting.
If they do have non-financial software requirements, they may choose to use separate systems that provide these functionalities and integrate them into their accounting solution. Likewise, small business ERP software exists, which is meant to give a growing business a little bit of everything. However, it may not do a sufficient deep-dive into a specific area (such as bank reconciliations) which may leave you desiring a program more dedicated to financials.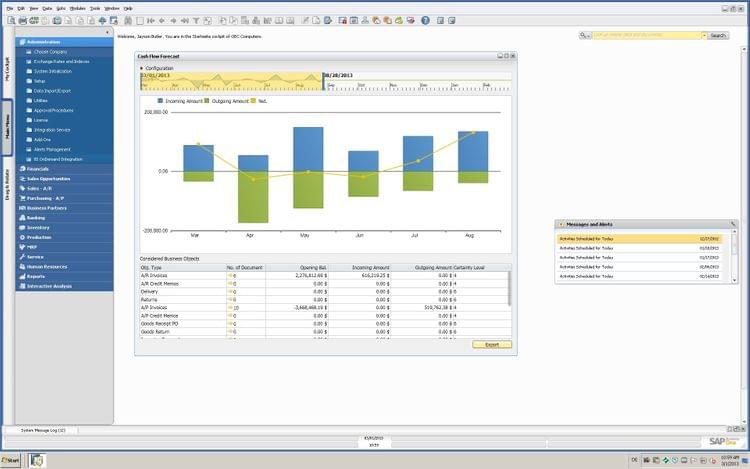 What is Accounting Software?
Accounting software tracks financial transactions to record profit/loss and better improve business finances and overall cash flow. Core functionalities include general ledger (GL), accounts payable (AP), and accounts receivable (AR). Common additional functionalities include payroll services, billing, project management, and inventory management data.
Accounting systems are designed to be used by your finance teams and accounting departments. Monitoring revenue, sales, and invoicing is part of their daily operations, and accounting software will provide more visibility into the profitability of your organization.
Accounting modules such as fixed asset management and billing/invoicing will help streamline certain data collection and processing of key financial information. It will also create key financial reports such as profit and loss statements, balance sheets, and income statements.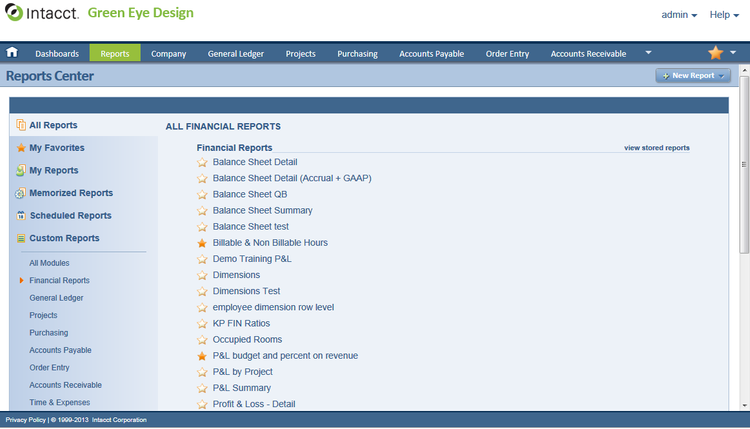 Examples of Accounting Software
What is ERP Software?
Enterprise resource planning (ERP software) is an integrated suite of business applications designed to automate the back-office functions of your organization, including financials, sales, and operations.
This fully integrated solution deals with all of the functions offered by accounting software and integrates them with non-financial tools. This usually includes inventory management, supply chain management, customer relationship management, and warehouse management. These additional capabilities integrated with financials will provide:
Sales management via quotes, sales order processing, invoicing, returns and credits, and sales forecasting
Customer relationship management via lead tracking and work order management
Procurement management via automated purchase orders and requisitions
Production control via material resource planning and bills of materials
Operations management via workflow-based alerts
Improved inventory control via warehousing stock transfers and improved picking/packing.
Read more: What is ERP and How Do ERP Systems Work?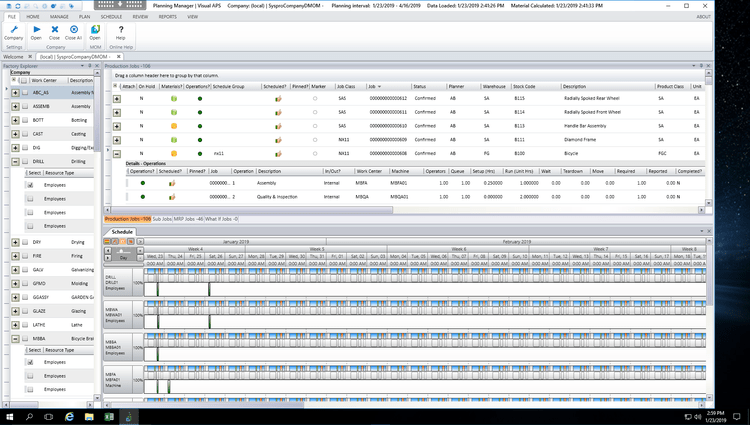 Examples of ERP Software
Which Is Best For Most Businesses?
Considering the full scale of possibilities, we recommend most businesses to use ERP software. Accounting software works great for financials, but the minute you need integrated inventory and order management, ERP will be much less of a headache than pairing your accounting software with another tool.
Businesses blur the lines between accounting software and ERP software is due to the wide range of features both begin to offer. For example, there is no official designation that defines what is ERP software or not. Does accounting software become an ERP software because it adds one piece of functionality? Two modules?
Many businesses find that traditional accounting software of the old is becoming less and less prevalent as businesses turn to fully integrated business management software to meet their needs. While part of this movement could be blamed by the ERP vendors of the world attempting to upsell more capabilities, most businesses are more than satisfied using a unified system with end-to-end capabilities.
For a more comprehensive view of available options, check out our roundup of the best ERP software.