What is Online Property Management Software?
Online property management software allows landlords and property owners to collect rent payments, track leases, screen tenants, and manage maintenance requests from any desktop or mobile device with an Internet connection. Web-based solutions are ideal for property managers that want to save time on set-up, save money on up-front costs, and access the system from anywhere.
Some software vendors also have a native mobile app tailored specifically for iOS or Android devices. These apps can work online or offline; however, functionality can be limited compared to cloud-based software that works on any device's web browser. Property management apps typically allow payment collection, communication between tenants and owners, and automated alerts.
Features of Online Property Management Software
Feature
Description
Online Rent Collection
Allow renters to pay online via credit card or bank account transfer. Automatically apply late fees to overdue rent payments. Allow renters to set up recurring payments.
Online Rental Applications
Accept rental applications from potential tenants through a form on your website.
Tenant Screening
Automate screening and background checks for new tenants.
Online Portals
Tenant portals allow renters to view lease agreements, submit maintenance requests, and pay rent.

Owner portals allow the property manager to track maintenance status, run real-time reports on vacancies and rental payments, and more.
Work Order Management
Assign contractors to repair jobs and schedule preventative maintenance for your properties.
Lease Management
Manage lease agreement terms and lease renewals for new and existing tenants.
Benefits of Online Property Management Software
Some benefits of online property management software include:
Reduce Late Payments from Tenants
Online property management software allows your renters to submit payments through their tenant portal. Your renters can schedule a one-time payment or set up recurring payments to reduce the risk of being late. Property management software will accept payments from debit or credit cards and ACH transfers. Some solutions have a nominal transaction fee associated with online payments. These fees are typically added to the renter's payment.
The online property management system will automatically send out payment reminders and late notices to ensure you're getting paid. In the event of a past due payment, the system will automatically add a late fee.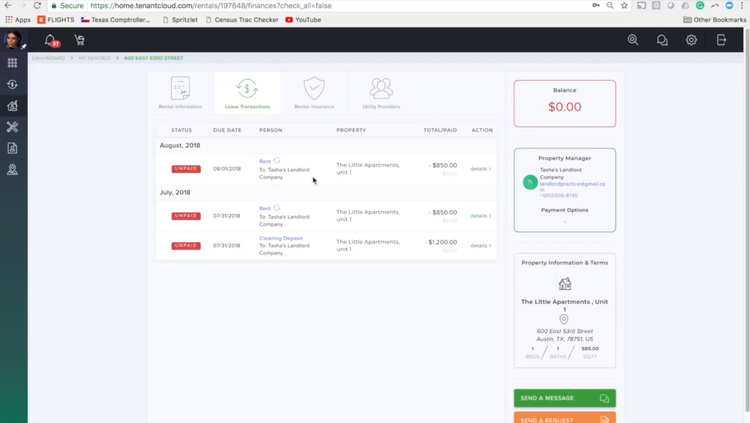 Save Time Screening Tenants and Collecting Applications
Online property management software automates the application and tenant screening process. Most systems allow you to create a custom form to gather any necessary information you need from a potential tenant including name, current residence, income, and pet information. The tenants can also upload files to provide proof of residence, pay stubs, vet records, or other documents you need to collect. The system stores all of this information in one place, so you don't have to waste time tracking it down later.
Online property management software also provide tenant screening services. Landlords can use these screening services for criminal background checks, rental history verification, and credit checks.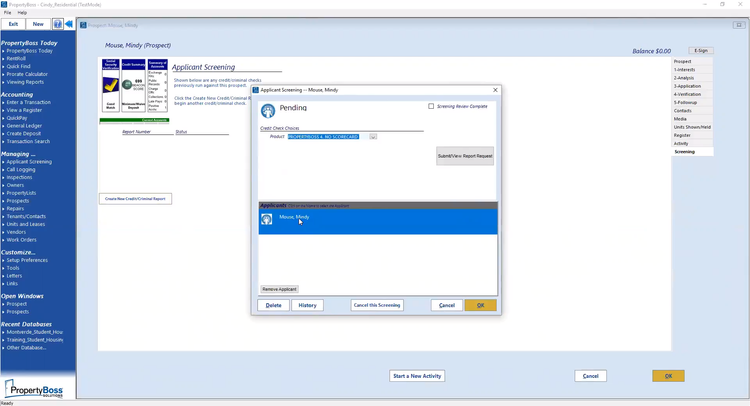 Manage Work Orders Anywhere
With online property management software, landlords and property managers can log into the system whether they're in the office, at home, or away from the desk. This makes it easy to manage work orders no matter where you are.
Tenants can log into their online portal to submit maintenance requests along with a description of the problem, images associated with the issue, and assign an urgency level to the request. Landlords and property managers will be notified when a request comes through. The manager can then assign and schedule the request to the proper repair technicians.
Work orders for preventative maintenance are also tracked within the property management system. Property managers can schedule preventative maintenance for HVAC units, smoke alarms, and other equipment that needs regular service.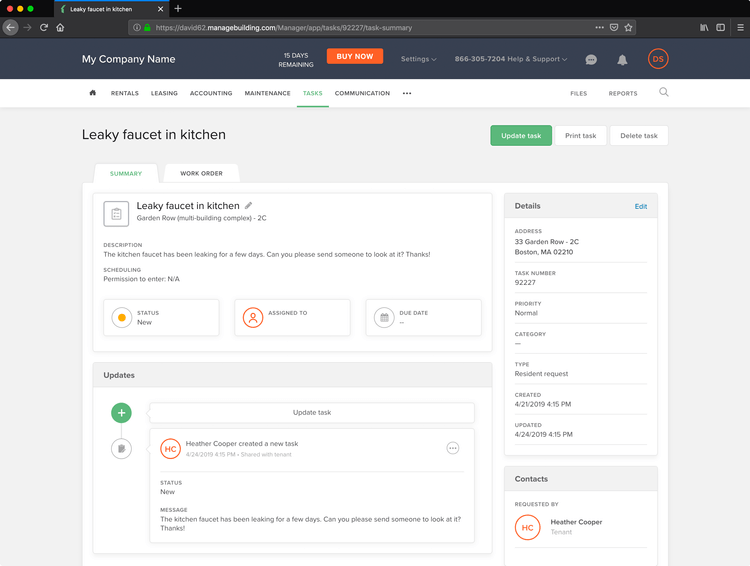 Cost of Online Property Management Software
The cost of online property management software is typically based on the number of units. These solutions are also billed on a subscription or a software-as-a-service (SaaS) model, so payments will be monthly or yearly depending on the vendor and agreement. Many solutions advertise around $1/month/unit. Keep in mind, solutions may appear to have a low entry price; however, a minimum number of units or minimum starting price are required for these. For example, Propertyware's Basic plan starts at $1.00/unit/month with a $250/month minimum.
Other costs may also be associated with your online property management system. Vendors sometimes charge a small upfront fee for implementation. Access to customer support services may also cost a nominal monthly fee. Some systems also charge extra payment processing fees for credit card or ACH transactions. These fees can sometimes be added to the tenant's total at the time of payment.
Free Online Property Management Software
A few solutions are advertised as free online property management software. However, these solutions are never completely free. There are usually charges associated with credit card or ACH payments and background checks. Some free solutions also limit the number of units or users you can manage with the system before a paid plan kicks in.
Some of the most popular free online property management tools include: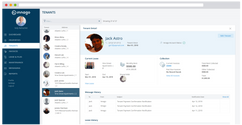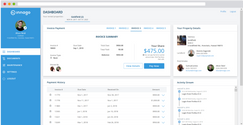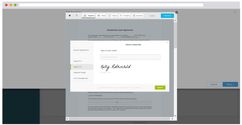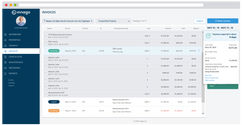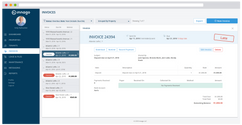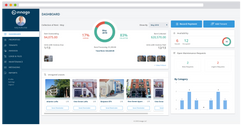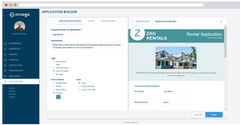 Easy to Setup Property and Tenant Profiles
Charges for Online Payments
Price Range: $
Starting Price: Free
Client OS: Web
Innago is a tenant management solution for small to midsize companies that manage residential, commercial, and student housing properties. The primary features of Innago include tenant screening, online lease signing, document storage, rent collection, maintenance management, and tenant communication tools. There is a fee added for eCheck and credit card payments–these fees include 1% per charge capped at a max of $5/unit for the first 25 invoices and 1% per transaction at a max of $1/unit after 25 invoices.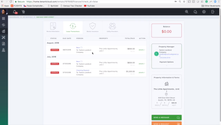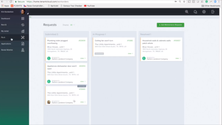 Easy for Property Managers with Small Number of Units
Free Version Limited to Max 75 Units
Price Range: $
Starting Price: $9/month
Client OS: Web
TenantCloud is a free online rental accounting and management software for landlords. This solution assists with accounting, online payment processing, lease management, work order management, tenant screening, reporting, and more. The free plan is limited to 75 units, 512 MB of file storage, 1 admin account, and 10 notice templates. Paid plans are available for managing more units, access for more admins, unlimited notice templates, and more storage. The paid plans start at $9/month. TenantCloud offers additional services for an additional charge, including tenant screening starting at $18.95, rental reports starting at $19.99, and insurance plans starting at $16/month.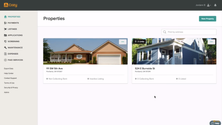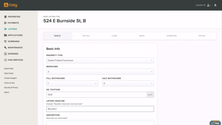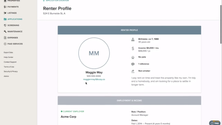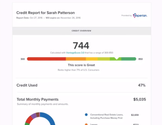 Simple Online Payment and Application Features
Charges for Rent Reports and Express Payouts
Cozy is an online property management system that gives landlords a free platform for marketing vacant properties, collecting applications, expense tracking, maintenance management, and rent collection. Some optional features have a charge associated with them. Landlords are charged $19.99 per rent estimate report and $2.99/month/unit for express payouts. Your renters will be charged $39.99 for tenant screening, 2.75% service fee for credit card payments, and $20/month for renters insurance.