The best print shop management software includes ePRO Print MIS, InfoFlo Print, and Pace. These options efficiently manages print orders, ensures adequate inventory, and streamlines workflow for real-time reporting and analysis.
We've assessed over a dozen providers across 7 metrics to identify the top print shop management software. We tested features such as order tracking, inventory control, and customer communication to better determine the leading options available today.
1

ePRO Print - Best Overall

Renowned within the printing industry, ePRO Print MIS stands out as a robust and user-friendly management information system, catering specifically to various types of printing companies including digital printers, print brokers, offset litho printers, and marketing agencies.

These organizations rely on ePRO to streamline critical tasks such as print estimating, job tracking, purchase order generation, inventory management, invoicing, and more. By eliminating the need for cumbersome Excel spreadsheets or disjointed systems, ePRO empowers printing companies to operate seamlessly and maximize their efficiency.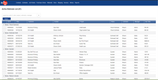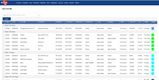 What We Like
User-friendly and intuitive.
Regular software updates.
Client portal to streamline web-to-print services.
Overview
Price Range: $$
Starting Price: $1,997 (perpetual license)
Client OS: Windows, macOS, iOS, Android, Web
Deployment: Cloud or On-Premises
2

InfoFlo Print - Best MIS Features

As a cloud-hosted and web-based solution, InfoFlo Print offers comprehensive end-to-end business process automation. This intuitive software integrates multiple functionalities, including order management, estimates, invoicing, B2B portals, and reorder processes, within a unified interface.

InfoFlo Print's MIS stands out for its comprehensive functionality and ability to consolidate various aspects of a print shop's operations into one centralized platform. It efficiently gathers data from different systems such as QuickBooks for financial information and Shippo for shipping processes. The software's MIS also excels in information analysis, adeptly handling complex analytics related to sales and customer relationship management.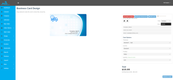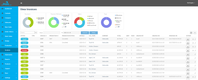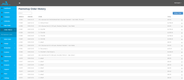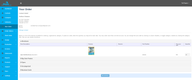 What We Like
Simple implementation.
Transparent pricing.
Syncs with QuickBooks.
What We Don't Like
Not for companies with 75 or more users
Not compatible with specific machinery
Overview
Price Range: $$
Starting Price: $49/user/month
Client OS: Web
Deployment: Cloud Hosted
3

Pace - Best for Mid-Size Companies

The eProductivity Software Pace is a MIS/ERP software solution designed for display graphics and commercial printers. Offering solutions in eCommerce, fulfillment management, shipping, and marketing, Pace is ideal for mid-sized and large companies interested in job control and billing, estimating, and accounts receivable.

Browser-based and powered by certified end-to-end workflows, Pace increases operation efficiencies, maximizes profit, streamlines operations, and optimizes time-to-market processes.

Best for Mid-Size Companies:

Pace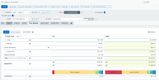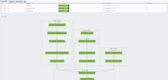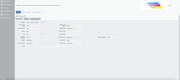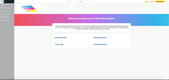 What We Like
Scales with your business.
For mid-size and enterprise businesses.
Easily aggregates equipment data.
Overview
Client OS: Web
Deployment: Cloud or On-Premises
What is Print Shop Management Software?
Commercial printing software applications are helping businesses mitigate the challenges of price competition in some novel ways. While comprehensive coverage can be the result of multiple programs or a single end-to-end system, a fully realized IT approach should at minimum provide support for finance, sales and marketing, operations, and human resources management processes.
A few of the most important tools are:
Online portals and document management tools to make it easier for customers to share content with printers
Customer relationship management modules to more accurately anticipate and meet customer demands, while capturing key data-points about buying behavior
Financial and operations management software to drive more efficient workflows, leading to cost savings and reduced cycle times for both production and accounting tasks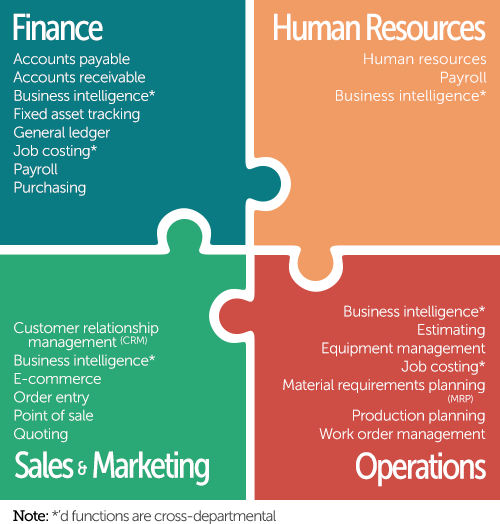 Print Shop Software Feature #1: Work Order Management
Work order management modules provide the baseline capabilities to capture and communicate order instructions. A typical printing work order will define the information needed to process each order, including: quantity needed, material requirements (ink, paper, binding), content, packaging, and layout. Work order management systems generally include status tracking capabilities to define how far along in the printing process each order is.
Print Shop Software Feature #2: Production Planning
These modules pick up where a work order system leaves off–in the sense that they are utilized to translate work order instructions into the overall scheduling of equipment and labor. A production planning module can help optimize resource utilization to reduce process bottlenecks, minimize material waste, and lead to quicker turnaround times on print jobs.
Print Shop Software Feature #3: MRP
The most comprehensive and advanced approach to operations management in the printing environment is material requirements planning (MRP). MRP tackles basic work order management and production planning tasks, but broadens the scope to also optimize the provisioning of materials needed for production.
Print Shop Software Feature #4: Estimating
The costs associated with individual printing work can vary significantly on an order by order basis. An estimating module can help handle the complex calculations related to predicting material, machine, and labor costs. Accurate front-end estimating is critical to ensure job-by-job profitability.
Print Shop Software Feature #5: Job Costing
A job cost module provides order by order cost tracking capabilities. Job cost modules allow costs to be assigned to particular categories to provide more granular insight into what expenses are driving overall job costs. By tracking profitability back to different job types or attributes, executives can identify the most profitable types of work to pursue.
Print Shop Software Feature #6: Equipment Management
Printing companies by necessity invest heavily in equipment assets. Equipment management software is used to track preventative maintenance and other asset management tasks, such as condition monitoring, parts tracking, and warranty tracking.
Print Shop Software Feature #7: Inventory Control
The inventory control demands on printing companies are significant. Baseline inventory capabilities of course help printers identify how much of what materials are on-hand. But printers have some more advanced, specialized inventory tracking needs, such as the ability to perform unit of measure conversions (roll to square foot, for instance) and lot/batch tracking.
Benefits of Print Shop Management Software
The ability to turn a one-run customer into a longstanding client is one of the most critical challenges for printing businesses. Sales and marketing related software modules, while addressing different features and functionality, are all designed to help improve customer relationships toward the end goal of driving more orders, more often.
Quoting. Like any company that performs contract work, the ability for printers to provide customers price quotes is a key business activity. A quoting software module helps introduce efficiency into the customer bid process by automatically converting estimates and streamlining document formatting. Quotes can also be stored in a database to serve as templates for future similar jobs.
Order entry. An order entry module provides the basic functionality to turn customer purchase orders into a sales order. Sales orders often begin as customer quotations. Most integrated systems will provide automatic capabilities to convert quotes into sales orders. Further along in the document flow, sales orders can be converted to work orders for the production team and invoices for customer billing.
Customer relationship management (CRM). CRM software helps accelerate the capabilities related to tracking, monitoring, and managing customers and prospects. CRM modules can help to not only track basic customer information, but all interaction with clients.
Point of sale (POS). For retail focused copy shops, POS software is a must. A point of sale system provides a reliable means of capturing order information at the register, processing payment, and providing a detailed record of the sale, both for customer receipts and to update core financial records.
e-Commerce. One of the ways commercial printing businesses are looking to differentiate themselves from the competition is by making it easier for customers to engage over the internet. Online portals that allow quick order quoting and placement are becoming increasingly important technology assets in the printing industry.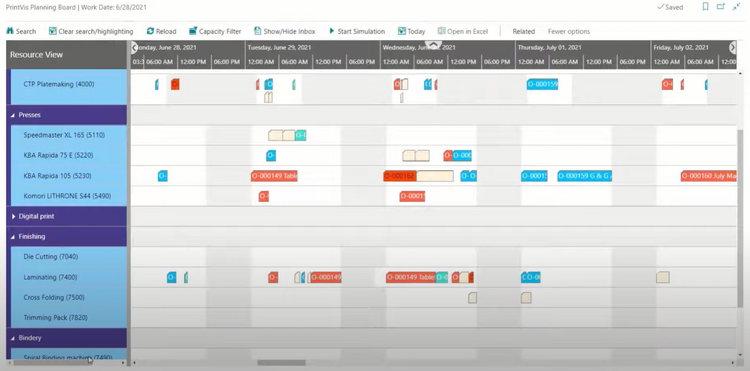 Better Financial Management
As the role of financial info is expanding to fuel data-driven decision making, executives are simultaneously looking for opportunities to reduce administrative costs by leveraging efficiencies across a variety of accounting modules.
Commercial printing businesses generally require fairly robust purchasing software capabilities, as materials often need to be sourced quickly to meet specific order demands. A complete purchasing system will automate much of the workflow and communication process related to purchase requisitions and approvals management. Vendor management capabilities help printers intelligently choose suppliers with the most favorable terms or based on their ability to source materials quickly.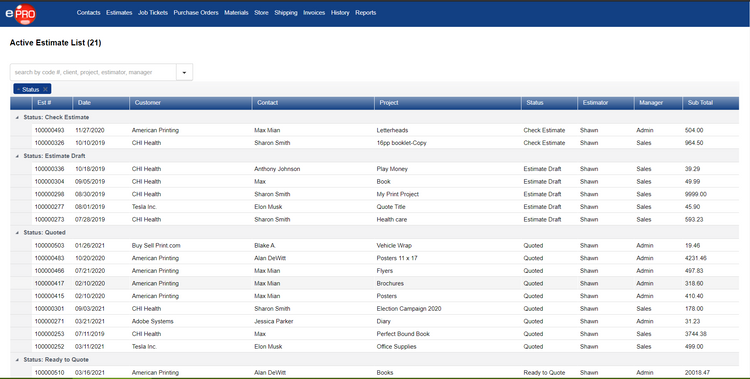 Trends in Print Shop Management Software
While the traditional print industry does face challenges from the rise in digital content distribution, commercial printing remains a $430 billion dollar global market segment.
According to the National Association for Printing Leadership, revenues for the US commercial printing market have contracted to $80B annually after peaking at over $100B before the 2008 recession. But the most recent economic indicators actually identify that the market is stabilizing and actually showing a small measure of growth. Nevertheless, with a smaller pie to go around, there is increased price competition between the remaining market players.
Fundamentally, successful commercial printing companies are dealing with the increased price competition in the same way that savvy businesses always have–by creating new value adds, improving sales and marketing effectiveness, and reducing operational costs to lower prices without sacrificing profitability.