What are Financial Management Systems?
Financial management systems help businesses track income and expenses and plan for growth. Commonly referred to as a subset of accounting software, these management systems go beyond simple bookkeeping to help businesses make better spending decisions, create accurate financial reports, and manage assets through advanced automation. These systems also have some human resources management, inventory control, and billing and invoicing functionality.
Financial management solutions are often an important part of a complete enterprise resource planning (ERP) system. Larger businesses benefit from ERP integrations which streamline business functions all from one shared system. Financial management software helps you create a system to find the data you need without switching between different workflows.
Key Features of Financial Management Systems
| Feature | Description |
| --- | --- |
| Financial Accounting | Revenue, profitability, and expense tracking. Main modules include general ledger, accounts payable (AP), and accounts receivable (AR). |
| Billing and Invoicing | Create and send invoices and bills for products and services rendered. Track outstanding and paid invoices. |
| Financial Reporting | Create financial statements for internal or external use. |
| Human Resources | Manage payroll, employee benefits, certification and licensing tracking, and applicant tracking. |
| Fixed Asset Management | Track the value of depreciating fixed assets in real-time. |
| Inventory Control | Track on-hand inventory assets and the costs associated with them. |
| Cash Management | Forecast internal cash flows at your company, even when dealing with multiple currencies. |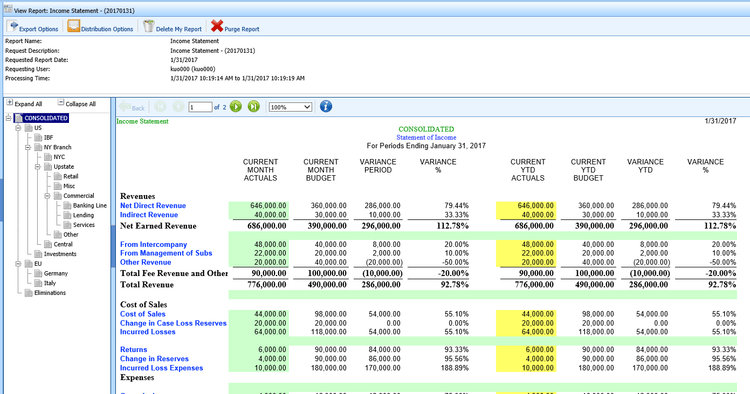 Advanced Features
| Feature | Description |
| --- | --- |
| Budgeting and Forecasting | Create financial plans using historical data and estimates of future market conditions. |
| Bank Reconciliation | Import real-time records on bank accounts and check if bank and accounting records match. |
| Business Intelligence (BI) Tools | Compile advanced reports on financials, operations, business performance, personnel, and more. Report on historical data or perform predictive analysis. |
| Fund Accounting | Manage income and distribution of grants, state aid, scholarships, and work-study programs. Primarily used by government agencies, nonprofits, and educational institutions requiring strict compliance standards. |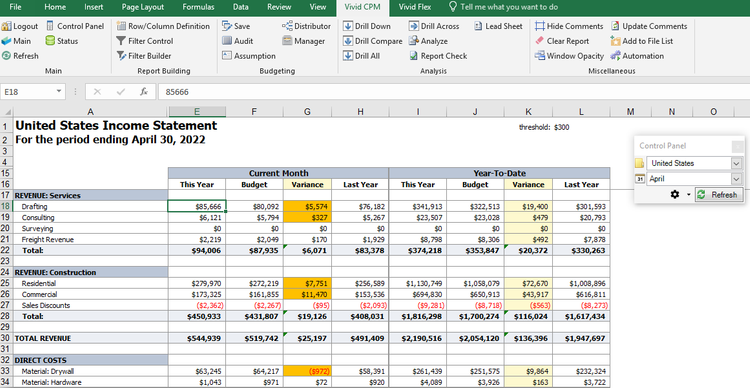 Benefits of Financial Management Systems
Financial software helps businesses manage important information related to all financial processes, which leads to a lot of benefits:
Automate Processes
The system records real-time income and sales data. Outstanding balances are also tracked within the system. Automatic payment reminders can be sent for upcoming and overdue payments. The software also assists with creating invoices to be sent out after services are rendered.
Financial management systems also keep track of the money you owe to your vendors. Want to streamline payments? The system can automatically send recurring payments as needed to avoid accruing late fees.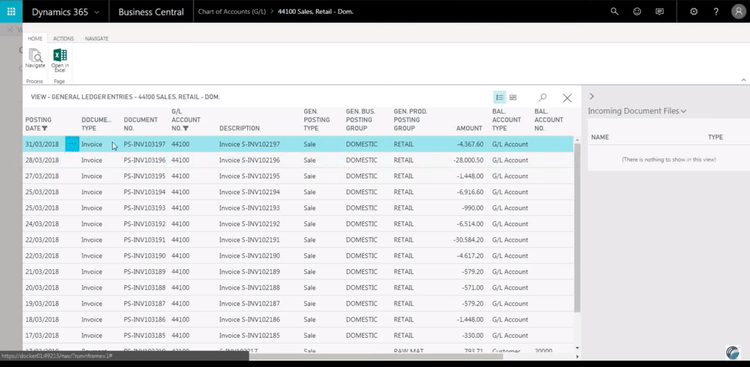 Streamline Reporting and Analytics
Reporting and analytics functionality in financial software gives you a deeper look into your company's overall financial operations. A comprehensive system allows you to break down sales by date range, best selling products and services, top performing sales reps, and more. This gives your finance teams the ability to clearly analyze sales data and make better business decisions based on historical trends.
Financial management systems also help businesses with reporting requirements laid out by the generally accepted accounting principles (GAAP). Compliant financial statements you can run include income statements, cash flow statements, and balance sheets.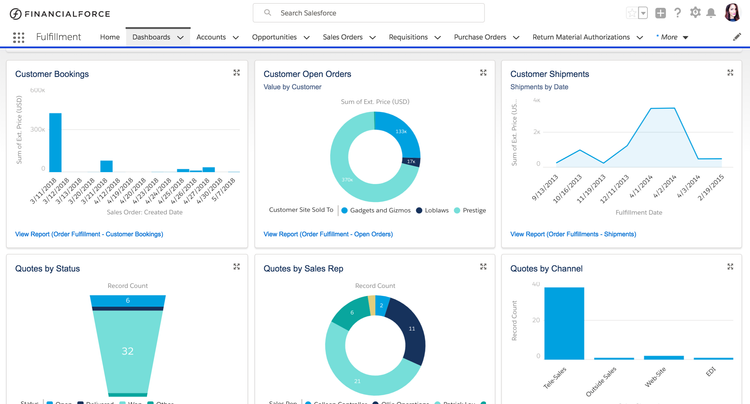 EPM, CRM, and ERP Software
Financial management functionality is included in most ERP systems, as these solutions manage a variety of business processes within an organization. These systems link back-office operations with customer-facing functionality to keep businesses fully connected. Examples of ERP software with strong financial systems include Oracle ERP, Sage Intacct, and SAP Business One.
Along with ERP integration, financial management systems work best with enterprise performance management software and customer relationship management software. Better known as EPM or corporate performance management (CPM), these solutions monitor key performance indicators (KPI) related to your business, including financials. CRM solutions allow your company to build better customer relationships and accurately prepare invoices for any financial transactions.
Financial Systems by Industry
Industry-specific ERP options are available for managing financials unique to your industry. For example, international eCommerce shops will need the ability to facilitate transactions in multiple currencies and will need a single platform capable of making those exchanges. Some other examples include:
| Industry | Financial Functionality | Description |
| --- | --- | --- |
| Construction and Service-Based | Job Costing | Assign costs to labor, equipment, and materials needed for a job. |
| Wholesale and Distribution | Order Management | Record sales, track order status, create invoices, and manage backorders. |
| Process Manufacturers | Recipe Management | Manage the price and type of ingredients in a recipe, as well as batch scaling and substitute info. |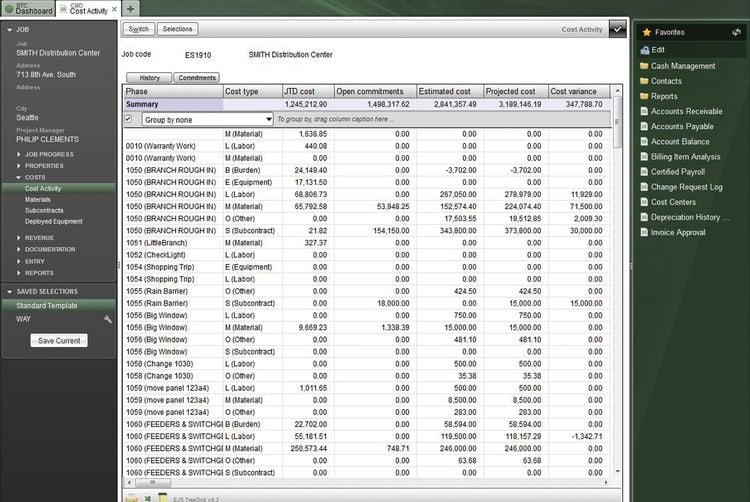 Financial Management System Pricing
Financial management software is priced based on a few specific variables, which include:
Number of users
Size of organization
Functionality needed
Number of languages and/or currencies needed
Most SaaS plans are available starting at $9 per month and reaching up to $180 per user per month. There are a few free, open source financial management systems available, though these solutions generally have limited functionality as they are geared more towards personal finance or startups and small businesses.