Student housing has several unique issues not found in other forms of property management. For starters, student housing has to operate as residential real estate while addressing the main business processes necessary for running a commercial property. Fortunately, software helps automate the necessary processes to make running a residence hall or dorm easier.
What is Student Housing Software?
Student housing software is made for handling any residential property intended for students or faculty at educational institutions. A subset of property management solutions, this software includes general tenant and lease management services along with specific situations encountered amongst student accommodation:
On-campus housing:
Dormitories
Residence halls
Barracks
Houses (i.e. Greek life)
Off-campus housing:
Rented rooms
Private halls
Houses
Family stays (homestays)
Sometimes called student housing management software, these solutions are designed to assist:
Boarding schools
High schools
Universities and colleges
Military academies
International institutes
Landlords and property management companies
Student housing can be operated either by the academic instruction or a private company located near a college or university. Regardless of what facility you operate, student housing software can greatly help.
Features of Student Housing Software
Resident management: Also referred to as a tenant management system, keep track of which students or staff reside in each unit, service requests, work order history, and even any complaints
Online applications and onboarding: Track student applications for certain housing requests, approve or deny incoming applications, and inform new residents of requirements for moving in or out
Resident portal: Provide students with a way to access lease information and submit service requests entirely online
Property tracking: Know property details, such as current or upcoming vacancies, occupancy levels, room assignments, work order status, and previous improvements at residences on property
Rent collection: Use payment portals to accept electronic payments from tenants, or collect housing fees for each account at scheduled move-ins or move-outs
Work order management: Arrange maintenance services for facilities or individual units based on student or staff requests
Inspection reports: Use mobile apps to perform instant inspections before move-in and after move-out
Text and email communication: Reach out to all or select residents instantaneously to send automated rent collection reminders or confirm maintenance requests
Accounting: Manage the financial aspects of running student housing, from collecting checks to generating financial statements for the school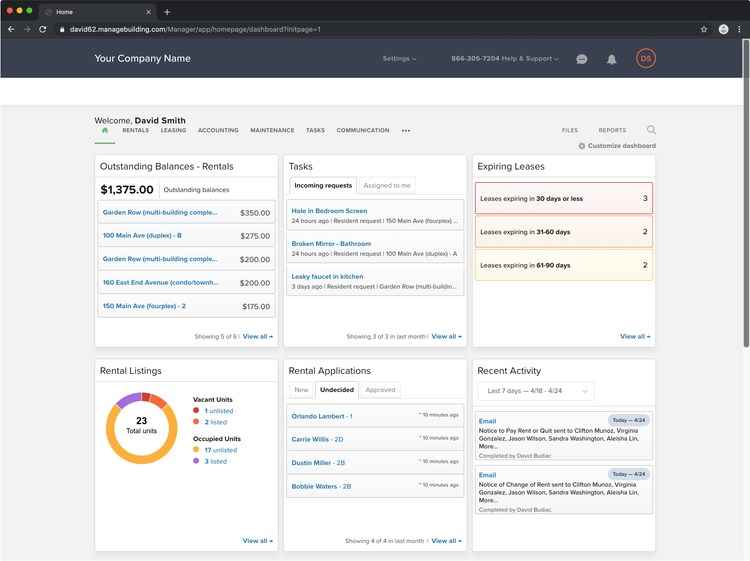 Best Student Housing Software Benefits
If you are in charge of student housing, you can benefit from implementing a custom property management software to automate your operations. Some advantages include:
Streamline Mass Move-In and Move-Out
One of the more unique circumstances surrounding student housing property management is how the majority of residents move in and out simultaneously. In traditional apartment complexes or multi-family housing, the resident terms usually overlap from month to month, meaning units are not suddenly all vacated or occupied at once.
Some student housing is more flexible, such as those facilities used for housing graduate, non-traditional, or international students. These locations may need to stay open longer than other residences to accommodate for travel. With student housing software, you can anticipate performing inspections and onsite check-ins for these different move-in/move-out dates far in advance. Or an app can allow students to perform their own move-out inspections electronically, no matter when they leave.
Collect Housing Fees on Time
Students are not always on top of bills, especially if they've never had to cover rent before. It only gets more complicated if their housing is being paid for by parents or through scholarships. With student housing software, you can track payments, whether it's from students directly or from school accounts which are paid as part of their general tuition payment. There are even tenant portals which let the students, parents, or guardians sign in to make payments.
Student housing management systems with accounting software features then make it easy to calculate all rent, security deposits, and fees even if there are multiple sources of payment. Property managers can stay focused on leasing issues instead of balancing the general ledger.
Accept the Right Residents
Some residence halls have rules about which students can reside where. For example, many universities have living spaces dedicated for students pursuing the same graduate degrees or are involved in study abroad programs in order to foster better relationships amongst the participants. Additionally, some residences have rules about student behavior, keeping residents who are unable to legally drink alcohol in separate halls or dorms to minimize underage drinking on campus.
Online applications accessed through a custom portal allow students to complete the entire housing process digitally. No more multi-page forms or loose paperwork, just an electronic file which can be accessed anytime, anywhere. The students themselves can then select their roommate preferences, cutting down on the time it once took to manually match up compatible residents. And once accepted into a specific residence hall, student records can detail the individual renter's insurance or leasing fees for student-caused damage.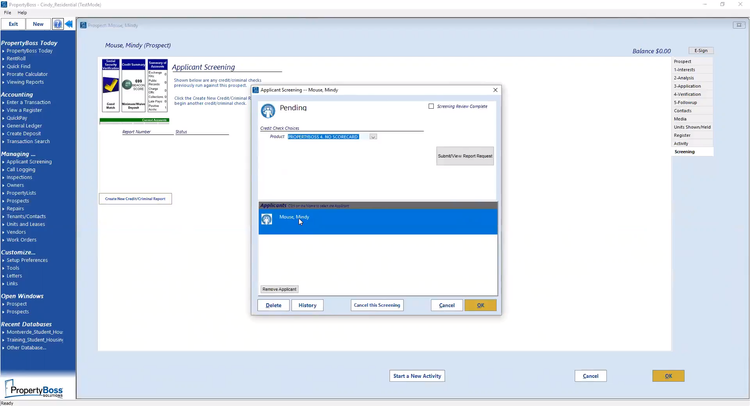 Expand to Off-Campus Housing
Private housing options located off-campus have been rising in popularity in recent years. These facilities tend to be more expensive than their on-campus counterparts, often advertised as "luxury" accommodations for upperclassmen, graduate, or non-traditional students who want more freedom while still being in a relatively school-controlled area.
Turnover amongst these students can be higher than those living on-campus. This is due to a variety of factors, such as roommate disagreements, higher costs of living, and farther travel distance to campus. With all these varying reasons, it's important to have a student housing software to manage the sudden changes amongst residents who want to modify their living arrangements in real-time.
Listing syndication tools also make it easy to advertise your off-campus housing to potential tenants. Automating the process of posting vacancies can drastically cut down on how long it takes to get new residents into your available units. And software compatible with campus systems can narrow down your search to only eligible students, such as those who are upperclassmen or have guarantors.
Student Housing Software Pricing
Student housing solutions are generally offered as software-as-a-service (SaaS), meaning the price is determined by monthly or annual subscription payments. Additional costs are generally determined by how many students, tenants, or units you work with. Some plans have base pricing starting as low as $47 per month while others are up to $350 per month. Others which are priced based on units, usually with a built-in minimum rooms or beds, begin at $0.80 and go up to $2 per unit. Finally, there are some options available for a one-time fee which may be upwards of $25,000.