A3 Modeling is a FP&A software built on Excel for your CPM needs. A3 turns Excel into an Enterprise solution with it's cloud technology to provide data models, fast processing, information security, and more, all within an interface your organization is familiar with.
A3 Modeling gives you all the functionalities you desire out of a financial planning and analysis (FP&A) software. While traditional users of Excel have issues creating forecasts, budgets, and reports at scale, A3 Modeling helps automate the process.
The software is available both in the cloud as well as on-premise.
A3 Modeling Video Overview
A3 Modeling Product Details
Advantages: Leverages industry state-of-the-art real-time consolidation cubes on the server for a natural and intuitive financial model of your business. Every nuance of your business model, without compromise. This "Single version of the truth" is viewed and rendered using Microsoft Excel on the front-end for the fastest, most flexible, most familiar… and FUN!.. way to visualize your data, do your what-ifs, and instantly update your budgets.
The unified solution encompasses the spectrum of budgeting, forecasting, consolidation and reporting needs, all under the same easy-to-use platform, including: Expense Budgeting, Workforce (Compensation and Headcount) Planning, Capital Planning, Revenue and Product Forecasting, Multi-entity Consolidations including Currency Conversion, Product and Customer Profitability, KPI Dashboards.
Enterprise Budgeting Software
A3 lets Excel becoming the financial planning and analysis software your finance professionals desire. The software integrates with the MRP platform, ERP program, or accounting suite to pull data for modeling, analysis, dashboard creation, and more.
Features
Rolling forecasts
Integrated reporting
Bottom-up and top-down methodologies
Management Reporting & Scenario Analysis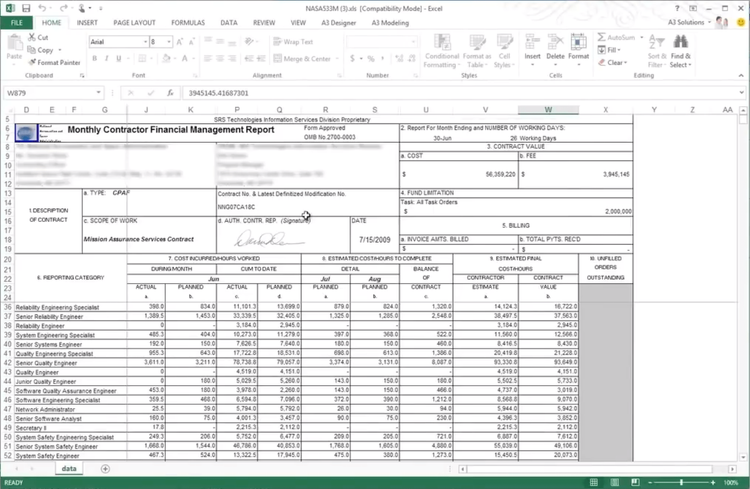 A3 provides financial reporting and dashboards that go beyond Excels normal capabilities. The software can combine data from multiple sources to create content and presentations for variance reporting, ad hoc analysis, and what-if modeling.
A3 Modeling gives enterprise-grade management reporting and financial analysis features to your finance team.
Features
One-click what-if analyses
Integrated reporting
Bottom-up and top-down methodologies
Consolidations
A3 Modeling allows for multi-entity consolidations. These can be programmed to process at monthly intervals. Your finance team can handle this data directly in Excel.
Features
Understand Operational details and variances
Stay compliant with GAAP
Strict version controls
Support of internal business rules
Multiple currency support
Integrations with ERP, MRP, and other systems