'Tis the season for family, food, presents… and confusing payroll administration situations? Could be!
Handling holiday pay may be easier than juggling multiple state holiday travel plans or hanging lights on an icy roofline, but it can still raise some pretty tricky questions.
What do you need to know? Check out the following 8 important holiday pay insights and get on to the egg-nog: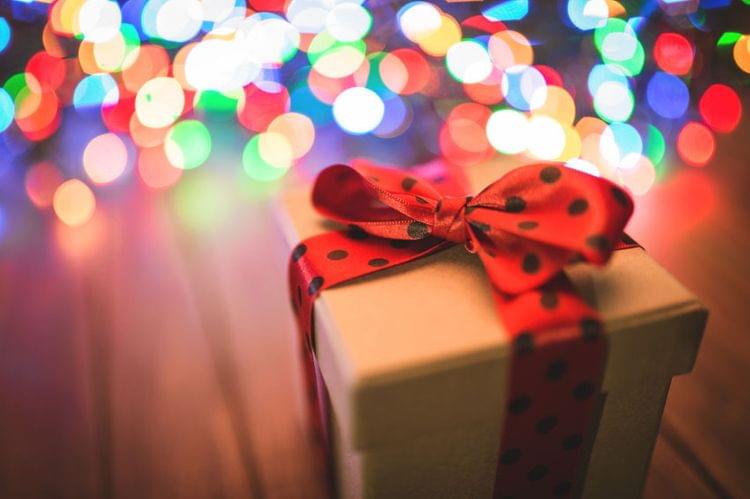 1

Technically, You Are Not Legally Required to Provide Holiday Pay.

If you're an employer who's more Grinch than St. Nick, bear in mind that you are not required to compensate employees for the time they are out of the office on the holidays. As described on the United States Department of Labor page covering holiday pay, the Fair Labor Standards Act stipulates that neither vacation nor holiday pay is federally required; it's a matter of agreement between the employer and employee.
2

It's Considered Pretty Awesome if You Do Offer Holiday Pay, Though.

While the federal government doesn't require employers to pay employees when they are celebrating holidays, it turns out that employees like it when they do. Surprise, surprise!
A study by the Society for Human Resource Management (SHRM) indicated that "paid time off" was listed as the 2nd most desirable employer-provided benefit–ahead of 401k and pension contributions and behind only health and medical coverage.
Another SHRM study found that the vast majority of employers are making good on employee wishes, as 97% of studied organizations reported providing holiday leave pay to full-time employees.
3

However, There Are Some Edge Cases Where Employers Must Provide Holiday Pay.

While companies at large are not legally required to pay holiday wages as a standard practice, there are some situations where it is required of government contractors. For bid work where the McNamara O'Hara Service Contract Act (SCA) or Davis-Bacon and Related Acts (DBRA) apply, one of the stipulations is that employees must receive holiday pay.
4

Many States Have Said No to Holiday Pay "takebacks."

Had a change of heart on providing holiday pay? Better check state payroll laws. Many states have made "use-it-or-lose-it" rules illegal, banning businesses from reneging on previous holiday or vacation pay commitments.

In fact, printer manufacturer, LexMark International, recently lost a $13.6 million class action lawsuit after a California appeals court upheld the finding of a lower court that employees were due holiday and vacation back pay. Law360.com (free registration required).

An alternative for employers who no longer wish to pay out on holidays is to cap the ability to accrue holiday or vacation pay moving forward. Law360 noted:
An accrual cap is legal… because it prohibits the employee from earning vacation time in the first place, rather than taking away vacation time after the employee has earned it.
5

Covering Holidays? There Are 10 in Canada and the US, Each.

Which holidays should your business provide pay for? It's a question for every company to answer individually. But many companies opt to provide paid time off coinciding with federal holidays. Here's a list of the 10 most frequently business holidays in US & Canada:
| US Holidays | Canadian Holidays |
| --- | --- |
| New Year's Day | New Year's Day |
| Birthday of MLK, Jr. | Good Friday |
| Washington's Birthday | Easter Monday |
| Memorial Day | Victoria Day |
| Independence Day (4th of July) | Canada Day |
| Labor Day | Labour Day |
| Columbus Day | Thanksgiving |
| Veterans Day | Remembrance Day |
| Thanksgiving Day | Christmans Day |
| Christmas Day | Boxing Day |
For a more complete list of popular holidays: Public holidays in the United States, Public holidays in Canada (Wikipedia)
6

Floating Holidays Are Increasing in Popularity.

Progressive employers are increasingly augmenting their paid leave options with "floating holidays." A floating holiday is a paid day off which can be utilized at the employee's discretion. Technically, a floating holiday is functionally equivalent to a standard vacation day. But a floating holiday option can help companies with diverse employee backgrounds more visibly honor the desire of employees of all faiths to observe religious holidays.
7

for Hourly Employees, Distribute Holiday Pay as a Bonus Line-Item.

Managing holiday pay for salaried employees is straightforward. Standard pay period compensation continues as normal without debiting vacation hours to cover sanctioned holiday time out of the office.

However, there are a couple of different ways to handle holiday pay disbursements for wage-earners.
Add a commensurate number of hours worked to the pay period to make up for the shortfall on the actual holiday.
Add a line-item bonus, paid out at the value of the holiday time.
The benefit of the latter approach is that it keeps holiday hours from getting mixed in with actual hours worked. Additionally, paying out holiday time as a bonus rather than "hours worked" can prevent the early onset of an overtime payout threshold.
As with any payroll task, the tools that you have at your disposal will greatly impact the efficiency and accuracy with which you complete the job.
A capable payroll software package can help you answer yes to the following questions:
Does your software know it shouldn't debit vacation hours when a full-time employee's week adds up to less than 40 hours because of a holiday?
Can you produce reports identifying holiday pay has been furnished should you need to meet government contract, union, or other relevant compliance standards?
Do your employee pay stubs clearly reflect that holiday time has been paid?
If you provide holiday pay for some employees but not others, does your system know which employees are which?
Is it easy to define standard or floating holiday pay eligibility and accrual rules?
---
Microsoft has a variety of Dynamics line ERP software products to fit the needs of different industries and company sizes. The most well-known of these solutions include Dynamics GP, Dynamics SL, Dynamics NAV, and Dynamics AX.
Today, NAV and AX, for the most part, have been replaced by either Dynamics 365 Business Central or Dynamics 365 for Finances & Operations.
Below we detail the differences between the various Dynamics line of products to help you choose the best solution.
Dynamics Line Products Comparison
|   | Dynamics GP | Dynamics SL | Dynamics NAV | Dynamics AX |
| --- | --- | --- | --- | --- |
| Best for Company Sized: | Small-Mid | Small-Mid | Small-Mid | Mid-Large |
| Number of Users: | 1 - 500 | 5 - 250 | 5- 750 | 5 - 2,250 |
| Platforms: | Windows, Web | Windows, Web | Windows, Web | Windows |
| Deployment: | Hosted or Local | Hosted or Local | Hosted or Local | Hosted or Local |
| Industry Focus: | Distribution, Manufacturing, Non-Profit, Consulting, Service, Healthcare, Finance & Insurance, Construction, Government | Consulting, Construction, Manufacturing, Service, Distribution | Manufacturing, Distribution, Consulting, Construction, Service | Manufacturing, Distribution, Consulting, Construction, Service |
| Who Typically Uses: | Mid-sized companies that outgrew entry-level accounting software and need more advanced features. | Service and project-based companies looking to track expenses, resource planning, and billing. | Mid-sized companies with international business needing multi-language/multi-currency capabilities. | Large enterprise level looking for highly customizable ERP solutions. |
| Average Implementation Time: | 3-6+ Months | 3-6+ Months | 3-6+ Months | 3-12+ Months |
| Former Names: | Great Plains | Solomon | Navision | Axapta |
Dynamics Line Functionalities Comparison
Some of the key functionalities available either built within the software or available as an add-on from a third party:
| Key Functionalities | Dynamics GP | Dynamics SL | Dynamics NAV | Dynamics AX |
| --- | --- | --- | --- | --- |
| Accounts Payable | Yes | Yes | Yes | Yes |
| Accounts Receivable | Yes | Yes | Yes | Yes |
| Bill of Materials | Yes | Yes | Yes | Yes |
| Budgeting | Yes | Yes | Yes | Yes |
| Business Intelligence | Yes | Yes | Yes | Yes |
| Commission Management | No | No | Partial | Yes |
| Customer Relationship Management | No | No | Partial | Yes |
| General Ledger | Yes | Yes | Yes | Yes |
| Human Resources | Yes | Yes | Partial | Yes |
| Point of Sale | No | No | No | Yes |
| Project Management | No | Yes | Yes | Yes |
| Purchasing | Yes | Yes | Yes | Yes |
| Sales Forecasting | Yes | Yes | Yes | Yes |
| Sales Order Management | Yes | Yes | Yes | Yes |
| Warehouse Management (Advanced) | No | No | Yes | Yes |
Dynamics GP
Microsoft Dynamics GP is best suited for small to medium-sized businesses. This solution is best for companys looking for strong financial management and reporting solutions. Dynamics GP is easy to install and maintain if you dont need too much customization.
The history of Dynamics GP:
It was originally developed by Great Plains Software and released as Dynamics Release 1.0.
Microsoft acquired Great Plains Software in 2001.
Microsoft rebranded the software as Microsoft Business Solutions - Great Plains in 2003.
In 2005, it was rebranded to Dynamics GP.
Dynamics GP is still in use by many small businesses today. While Dynamics GP is still sold and supported by most resellers, Microsoft has been directing new software buyers to consider their Dynamics 365 suite.
Dynamics SL
Microsoft Dynamics SL is a little more specialized than Dynamics GP. Dynamics SL is primarily used by small to mid-sized project-based companies for financial and project management, whereas Dynamics GP is used as a more general ERP for many small to mid-sized businesses.
This history of Dynamics SL:
Originally developed by TLB, Inc. in 1980 - TLB later rebranded as Solomon Software.
In 2000, Solomon Software was bought out by Great Plains Software.
Great Plains Software was bought out by Microsoft in 2001.
Microsoft rebranded the software to Microsoft Dynamics SL.
Most businesses have moved to Dynamics 365 because Dynamics SL is becoming dated and doesnt have as much support as it used to. Few vendors still offer Dynamics SL as an option.
Dynamics NAV (Dynamics 365 Business Central)
Microsoft Dynamics NAV has many overlapping functionalities of Dynamics GP and is also suited for small to medium-sized businesses. However, Dynamics NAV is stronger at managing distribution and manufacturing than Dynamics GP. Dynamics NAV is much more customizable than Dynamics GP, making it a little more difficult to install and maintain. The toolset for Dynamics NAV lets you tailor the solution to your businesss needs.
The history of Dynamics NAV:
In the 1980s, Navision was developed by a company in Denmark called PC&C A/S that was later renamed to Navision Software A/S.
Microsoft acquired Navision A/S in 2002.
Microsoft rebranded Navision was rebranded to Dynamics NAV.
In 2018, Microsoft released Dynamics 365 Business Central which was based on the code from Dynamics NAV.
Dynamics NAV is no longer being updated starting in 2019 and has been replaced by Dynamics 365 Business Central.
Dynamics 365 Business Central will have the core functionalities of Dynamics NAV along with the ability to use a cloud-based platform.
Dynamics AX (Dynamics 365 for Finance & Operations)
This solution is ideal for large companies like multi-national manufacturers that have 100s of users. It can take over 1 year to implement and requires onsite, local project management to maintain the system. Top competitors include SAP and Oracle.
The history of Dynamics AX:
This system was originally known as IBM Axapta and was developed by IBM and Damgaard Data in 1998.
Microsoft later bought out the merged Damgaard Data and Navision Software A/S and released updated versions of the software between 2006 - 2011: Dynamics AX 4.0, Dynamics AX 2009, and then Dynamics AX 2012.
With the update in early 2016, it became known as Dynamics AX.
In late 2016, Microsoft came out with Dynamics 365 for Operations as the successor to AX.
In mid-2017, Dynamics 365 for Operations was rebranded to Dynamics 365 for Finance & Operations.
As Dynamics AX and Dynamics CRM have been combined to form the new Dynamics 365 for Finance & Operations, Dynamics AX is no longer sold or supported. The move to Finance & Operations includes additional modules available to tailor to specific industries including:
Sales Enterprise
Marketing
Customer Service
Field Service
Project Service Automation